Pricing

These are the best offers from our affiliate partners. We may get a commission from qualifying sales.

128GB 12GB RAM
$ 328.00
C$ 479.99
256GB 8GB RAM
$ 779.95
£ 420.00
256GB 12GB RAM
$ 719.95
£ 407.80
Show all prices
Introduction
The biggest Galaxy Note ever, with the largest screen area, and also the first Galaxy Note with a 120Hz refresh rate. The first Galaxy Note with a 108 MP main camera sensor, as well as the first to sport a periscope zoom lens. The first Galaxy Note to have the S Pen on the left side and the first to take the latency of the stylus down to just 9ms. The Galaxy Note with the biggest ever battery capacity.
The Galaxy Note20 Ultra is all of these things. Is there more to it than this list of firsts, bests, and biggest, though? Definitely. First off, it looks the part. It also needs to be the best Galaxy Note ever in order to come even close to justifying its price, which is record-breaking too, for this long-running series of stylus-enhanced Samsung flagships.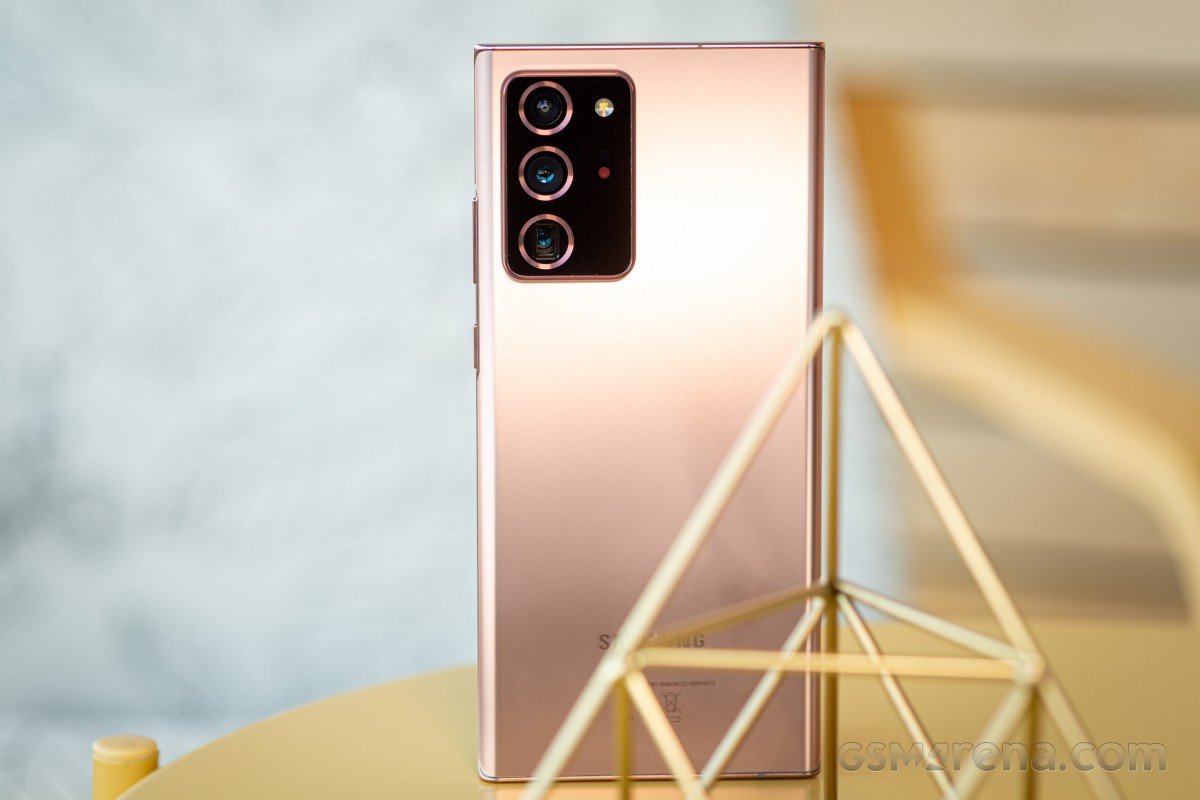 Being the curious folks we are, we wanted to fully explore everything the Galaxy Note20 Ultra has to offer, going into more depth than our normal review was able to afford, while also moving towards a more subjective view of what the phone feels like to live with day in and day out for an extended period of time.
To achieve all that, what was needed became clear: a long-term review of the phone. So here it is. After using the Note20 Ultra exclusively for many weeks, we have finally drawn our conclusions.
They're waiting for you over the next few pages, so buckle up and join us on a fun ride that aims to clarify how good this device is, as well as where it falls short of the expectations Samsung inevitably set for it by pricing it so high. If you stick with us, by the end you'll find out whether we think this is the best smartphone ever made, or at least the best Samsung smartphone ever, or neither. Let's begin.
L
I have had a P30 Lite since 2016 and haven't had a problem with it, however, I am now considering upgrading to a Note 20 Ultra as it has recently become available at one of the service providers in SA. Considering that it has Recieved its final ...
P
I just changed from a Note 9 to the 20 Ultra, and colors and contrast on the 20 are not quite as good as the 9 (or even my older Note 8). Vivid mode and other adjustments cannot get the the 20 to equal the 9.
A
I feel note 20 ultra screen is much brighter and has dull colors as compared to previous note 9 or new s21 ultra. Did u also feel that?