A familiar primary camera
The Galaxy A34 has carried forward most of the camera setup from its A33 5G predecessor. The new phone comes with a 48MP, OIS-equipped main camera, an 8MP ultrawide, a 5MP macro cam and a 13MP selfie on the front. There is no depth sensor this time around.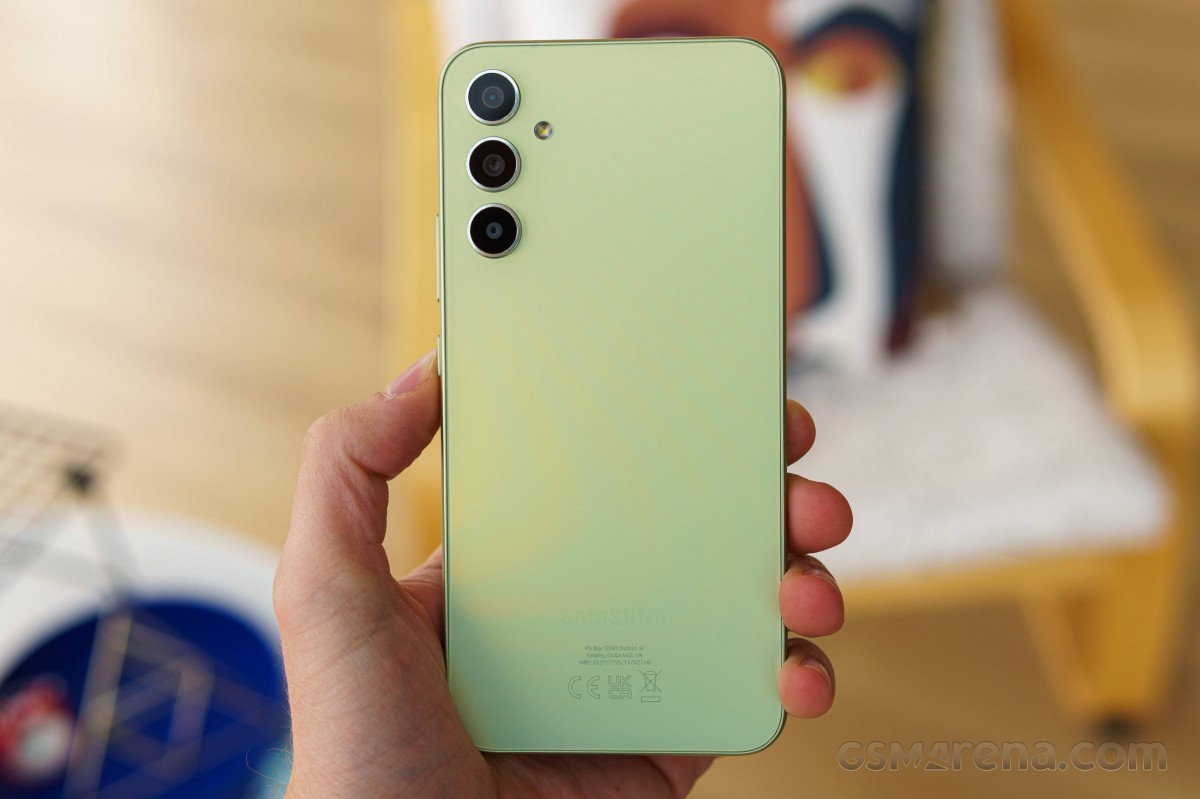 The main 48MP snapper is based on the Sony IMX582 sensor. It is a 1/2" sensor with 0.8µm pixels. It sits behind a 26mm f/1.8 optically stabilized lens. OIS is not particularly easy to come across on a midranger, so it is appreciated here.
The camera has a Quad Bayer color filter, which means this camera normally does 12MP photos with 4-in-1 binning. However, a high-res 48MP shooting mode is available (within the aspect ratio options, go figure). Phase-detect autofocus is supported.
The 8MP ultrawide camera uses a slightly different sensor than last year's A33 5G model. This time, it is either based on the Samsung S5K4HAYX or the Siliconfile SR846D. In any case, it is a 1/4.0", 1.12µm sensor that sits behind an f/2.2, 123-degree lens. There is no autofocus on the ultrawide.
The macro camera uses a 5MP GalaxyCore GC5035 sensor with f/2.4 aperture and focus fixed at about 4cm.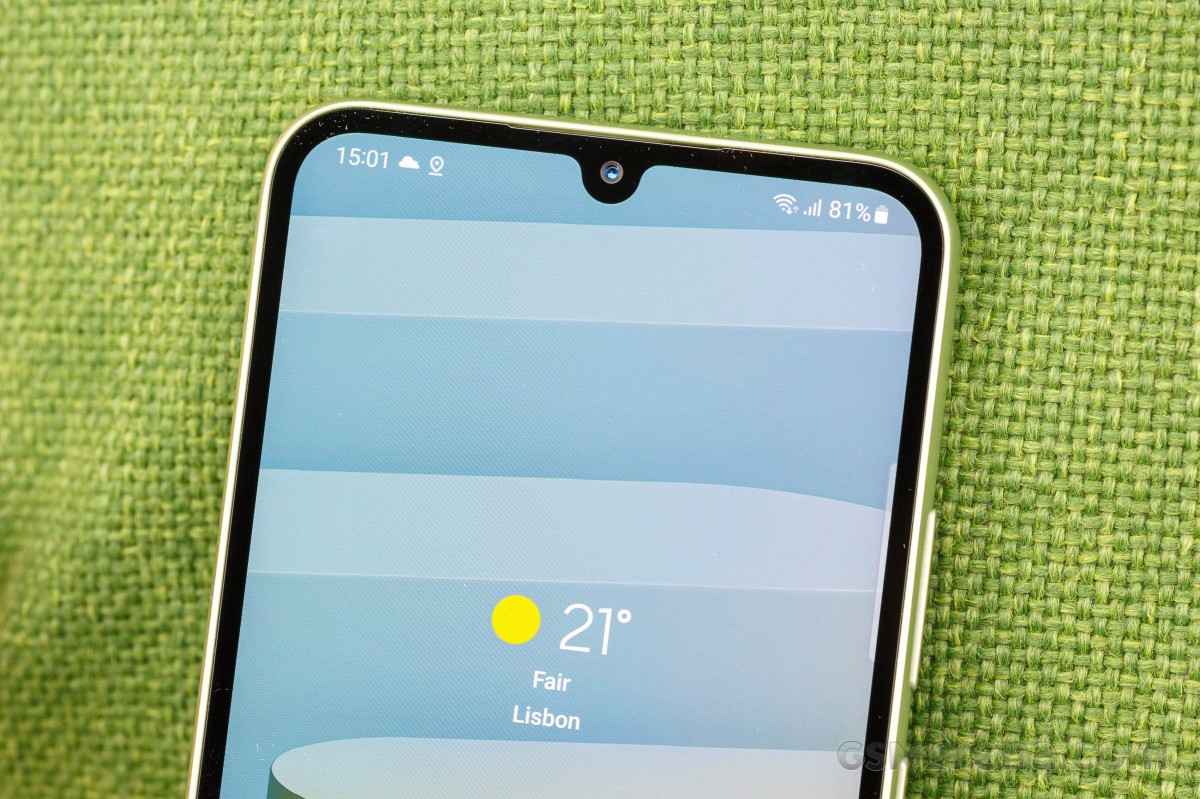 The selfie camera relies on a 13MP Sony IMX 258 1/3.06" sensor with 1.12µm pixels. It sits behind a 26mm f/2.2 lens, and the focus is fixed.
The camera app is the same one you'd find on every Samsung phone these days when it comes to basic operation. Vertical swipes in either direction will switch between front and rear cameras.
Swiping left and right will switch between all available modes, and there's an option to re-arrange or remove some of the modes from the viewfinder. Macro mode is in the 'More' tab, while the full resolution mode on the primary is triggered from the aspect options, as Samsung usually does it.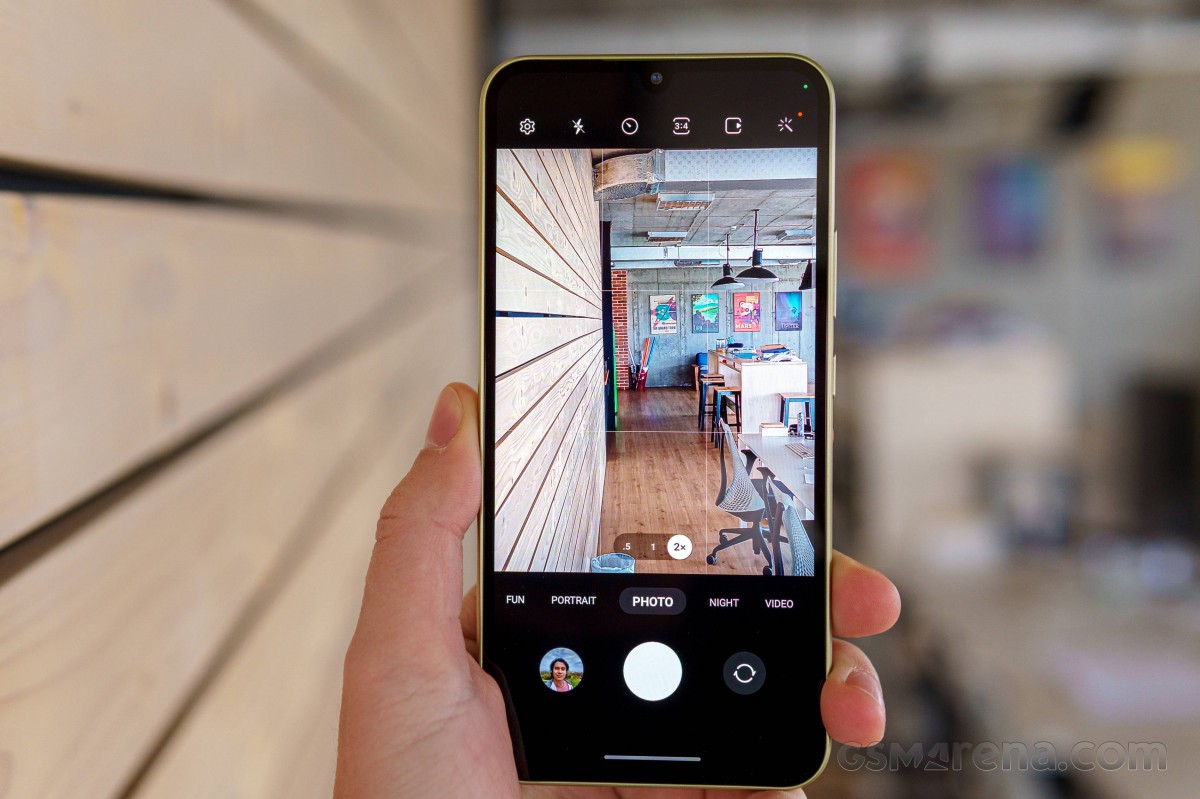 There's a Pro mode for the main camera, which lets you tweak exposure (ISO, shutter speed, compensation), set white balance, or focus manually.
The settings icon is located in the upper left corner of the screen and gives you control over some bits you set once and forget about (grid lines, geotagging, file formats). You can also turn on and off the Scene Optimizer.
Daylight photo quality
The main 48MP camera on the Galaxy A34 uses a Quad-Bayer sensor and thus captures 12MP stills by default. We used this camera with both Scene Optimizer and Auto HDR turned on as intended by Samsung. The Scene Optimizer option rarely makes a difference, though the HDR does help in certain scenes, and the tonal extremes are usually well-developed.
The 12MP main camera stills are great for a mid-range device. They are not terribly sharp when you inspect them from up close, but they still have good contrast and reasonable dynamic range.
The characteristic Samsung processing is present here. It includes saturated colors with plenty of "pop". In fact, saturation is pretty high all around in these shots. But if these over-saturated images are not your cup of tea, turning off the Scene Optimizer and the Auto HDR might help.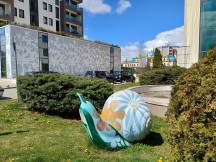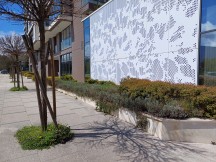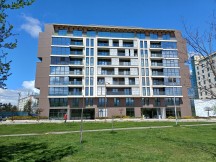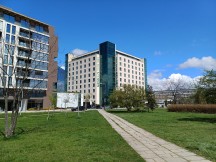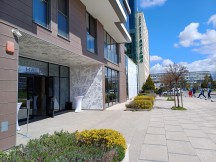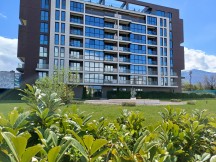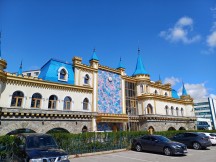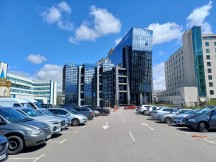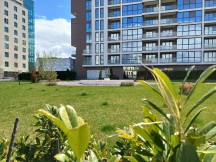 Samsung Galaxy A34: 12MP main camera samples
Samsung does include a mode for capturing photos in the full 48MP resolution of the main camera. This is also a viable way of getting less processed and more natural-looking images. Colors are typically not as saturated as well.
The 48MP photos also have more fine detail in the frame. Unfortunately, you have to deal with slightly slower capture times and much larger file sizes when capturing in 48MP mode. It might be worth using this mode, though - as long as your subject is very well-lit, you can get better quality detail than the pixel binning mode.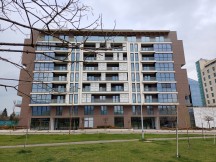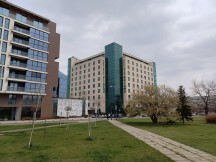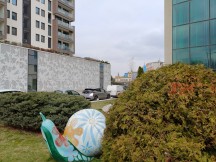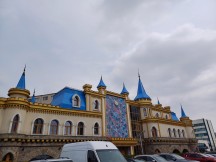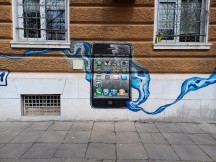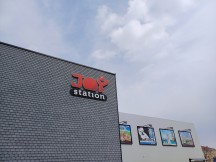 Samsung Galaxy A34: 48MP main camera samples
Despite the lack of a dedicated depth sensor, portrait shots from the main camera don't appear to have suffered in quality. Subject detection and separation are nearly perfect, and the overall quality of the image is very high, with nice skin tones and texture. The quality of the background blur is also great.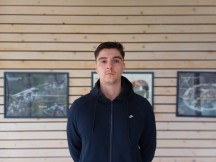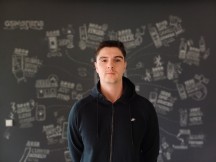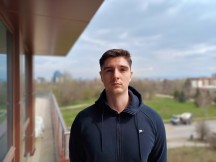 Samsung Galaxy A34: 12MP main camera portrait samples
Portrait mode struggles a bit with subject detection with non-human subjects, but with enough patience, you can get very good results.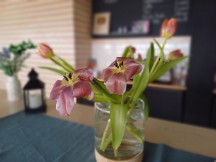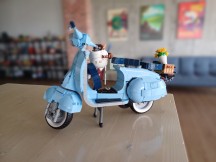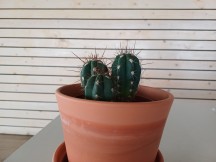 Samsung Galaxy A34: 12MP main camera portrait samples
Here's how the main camera compares to other devices in our vast photo compare database. We made sure to include samples in both 12MP and 48MP. Pixel-peep away.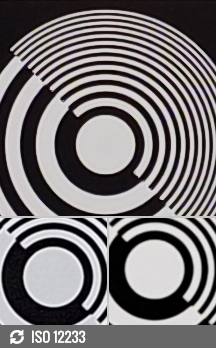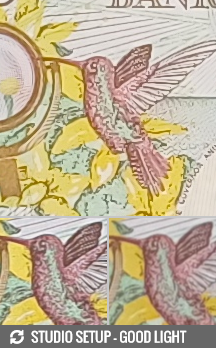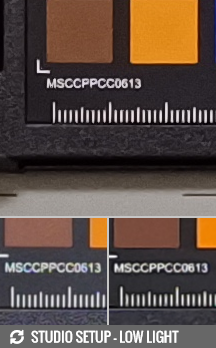 Samsung Galaxy A34 against the Samsung Galaxy A54 and the Samsung Galaxy A33 5G in our Photo compare tool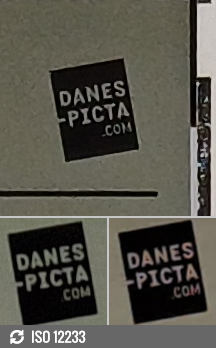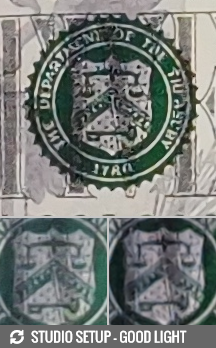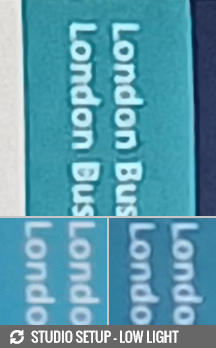 48MP: Samsung Galaxy A34 against the Samsung Galaxy A54 and the Samsung Galaxy A33 5G in our Photo compare tool
There is no dedicated telephoto camera on the Galaxy A34, but you can do digital zoom on the main cam. There is a 2x zoom toggle on the viewfinder, which provides high-quality digital zoom, which we like to call 'lossless'. Basically, the camera app seems to be shooting in 48MP and cropping the center of the images. Per-pixel sharpness isn't on par with the default images, but it is noticeably higher than what regular digital zoom would have offered.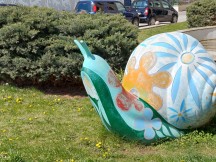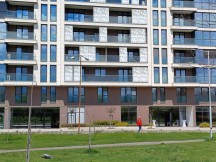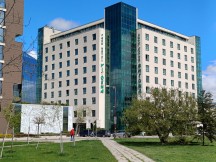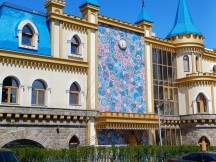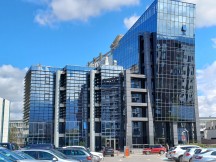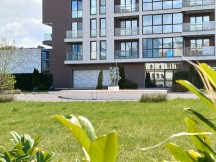 Samsung Galaxy A34: 12MP main camera 2x zoom samples
The rest is pretty much the same as on the regular photos - popping colors, satisfying dynamic range and high contrast.
The 8MP ultrawide camera produces very satisfactory photos. These have plenty of detail, and there is practically no noise. There isn't much edge softness either, and distortion correction is working really well. All the while, these photos aren't overly cropped and are pretty wide.
Colors are saturated and have some pop, just like on the main cam. Contrast is boosted quite a bit.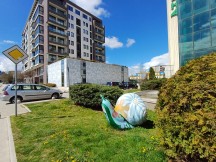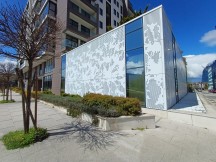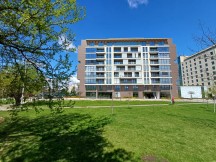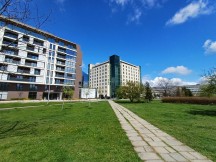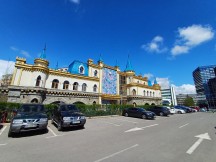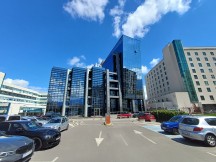 Samsung Galaxy A34: 8MP ultrawide camera samples
The 5MP macro camera has a fixed focus at 4cm away, and it takes a while to get the handle of it. Once you get used to the fixed focus and hit the focus sweet spot, you will get detailed closeups with high contrast and popping colors.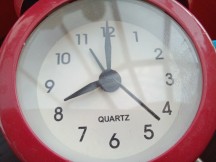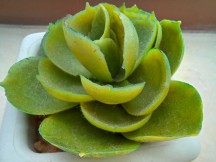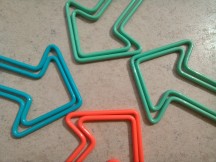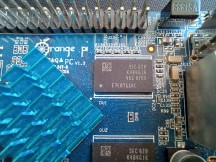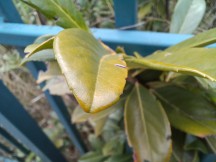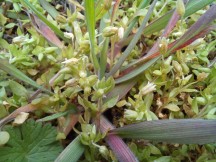 Samsung Galaxy A34: 5MP macro camera samples
Selfies
Like on many other Samsung phones, the selfie on the A33 5G has a toggle to determine how wide the frame will be. This setting annoyingly defaults to the narrower option and hence - about an 8MP crop or actually closer to 9MP. When shooting in the wider aspect, selfies come out in just shy of 13MP.
The full-resolution 13MP selfies look great, with plenty of detail and great skin tones and texture. The contrast is high, while the dynamic range is good but not over the board.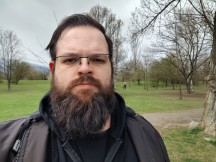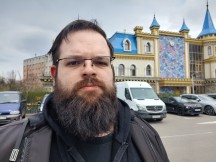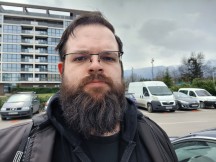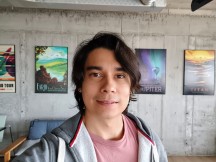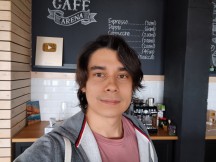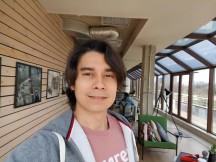 Samsung Galaxy A34: 13MP selfie camera samples
Video quality
The Galaxy A34 can capture video on its main camera at up to 4K@30fps resolution. The ultrawide camera is capped at 1080p@30fps, and interestingly enough, so is the 2x zoom mode on the main camera.
The video bitrate is generous at 48-49Mbps in 4K and 17Mbps in 1080p. Audio is captured stereo with a 256Kbps bitrate, and the sound is good across all videos. Videos are recorded in a standard h.264 AVC stream with a 48 kHz AAC audio stream inside an MP4 container.
4K video from the main camera looks great with a lot of detail, wide dynamic range and punchy colors.
Contrast is a bit high, and so is saturation, but that's just how Samsung prefers its processing. There is also a bit of shimmering noticeable on very fine details in the frame, but it's nothing serious.
As we mentioned, for some odd reason, 2x video can only be captured at 1080p on the Galaxy A34. This isn't the case on the Galaxy A33 5G nor the Galaxy A54, so perhaps it is a chipset limitation of some sort on the MediaTek 1080 chip inside the Galaxy A34.
These videos look well enough but have noticeably less detail than 4K 1x clips.
Here's how video clips from the main camera compare to other samples in our extensive database.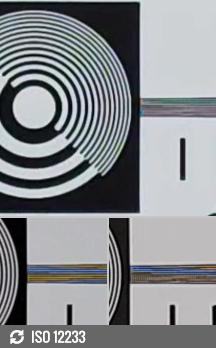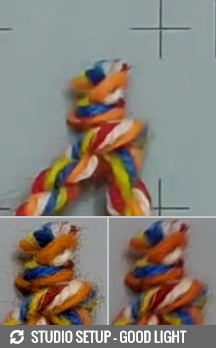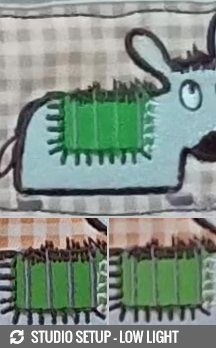 Samsung Galaxy A34 against the Samsung Galaxy A54 and the Samsung Galaxy A33 5G in our Video compare tool
As mentioned, the ultrawide camera is limited to 1080p@30fps recording. These videos are nothing to phone home about. Detail is decent but unimpressive, dynamic range is a bit limited and both saturation and contrast are cranked way up.
The selfie camera can do 4K@30fps. These videos are superb, with great detail and colors. Skin tones look great, and so does skin texture. Colors are great if a bit punchy, and the dynamic range is fairly wide.
The Galaxy A34 has two different levels of stabilization. There is a toggle in the camera settings menu which enables EIS. This works on the main camera, ultrawide and selfie cam and is limited to 1080p. Beyond that, Super Steady is enabled through a toggle in the main camera UI. It uses footage from the ultrawide camera to do its job and is meant to stabilize the image further. Of course, aside from all that, the main camera also has OIS.
While we do wish at least the basic stabilization worked at full 4K resolution, it does its job pretty well beyond that. We found little extra utility for the SuperSteady mode.
EIS works perfectly fine on the selfie camera as well. The downgrade down to 1080p only helps detail a little. EIS does, however, crop away a lot of the frame.
Low-light camera quality
The main camera on the Galaxy A34 does well in low-light conditions. It captures plenty of detail with nice colors. Dynamic range is good, too, with some detail in the shadows and pretty well-contained light sources. Noise is very well-subdued, too.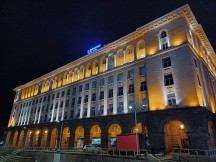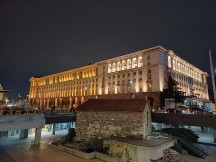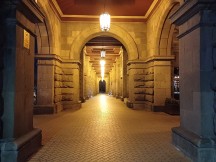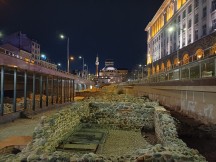 Samsung Galaxy A34: 12MP main camera low-light samples
There is clearly already plenty of HDR stacking going on in these photos, and it is aiding low-light performance quite a bit. There is a night mode to use beyond that as well. It is pretty speedy on the main camera, only taking one to two seconds to capture. Night mode doesn't have that much of an effect on the main camera. It further cleans up the little noise that is otherwise present in the frame.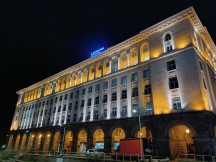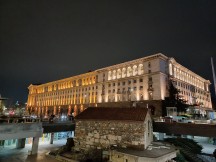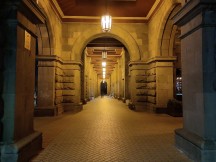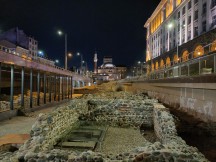 Samsung Galaxy A34: 12MP main camera night mode samples
On the flip side, night mode does seem to capture darker shadows with a bit less detail than regular mode, which is a bit odd.
Photos don't look as good in 2x zoom mode as they do in 1x mode. They are softer and noisier, and highlight are more readily clipped.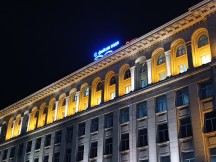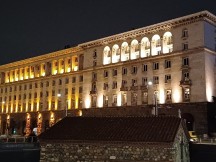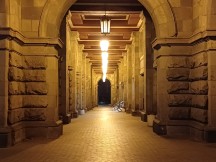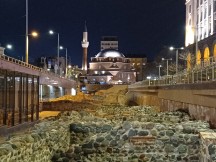 Samsung Galaxy A34: 12MP main camera 2x zoom low-light samples
Night mode has a more notable effect on these shots, and it cleans up some of the noise and restores the clipped highlights.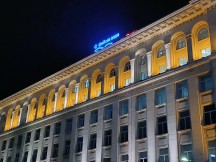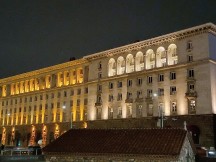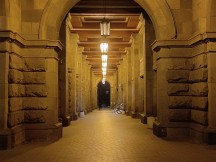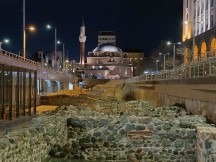 Samsung Galaxy A34: 12MP main camera 2x zoom night mode samples
The 8MP ultrawide camera struggles quite a bit in low light. While we've definitely seen worse, these photos are unquestionably soft and noisy. Shadows do retain some detail, and light sources aren't horribly blown-out, but we wouldn't exactly praise the results either.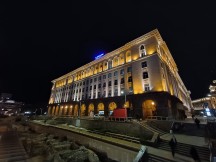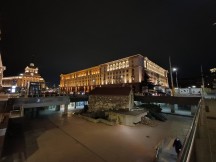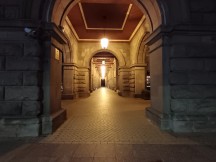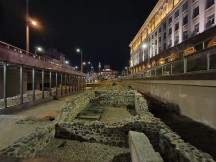 Samsung Galaxy A34: 8MP ultrawide camera low-light samples
Night mode doesn't do much for the ultrawide camera, which is a bit of a bummer.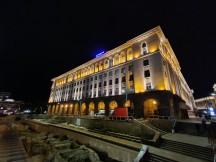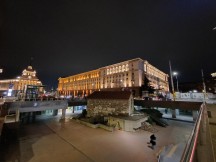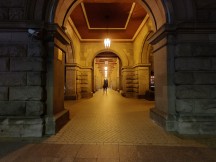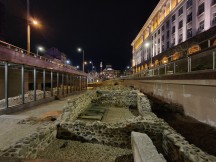 Samsung Galaxy A34: 8MP ultrawide camera night mode samples
The 13MP selfie camera does fairly well in low light. The detail is good, and so are the colors, particularly skin tones. Some skin texture is preserved and comes through, which is great to see.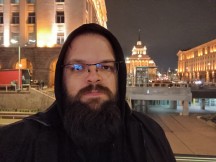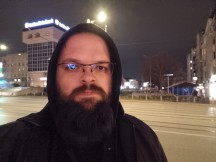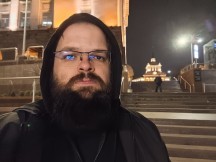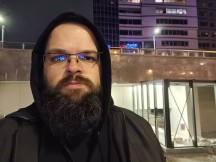 Samsung Galaxy A34: 13MP selfie camera low-light samples
4K low-light video from the main camera is okay, but nothing to phone home about. The level of detail is good, but the colors come through a bit bland.
There is plenty of noise in the frame, and shadows are almost entirely crushed. In fact, exposure as a whole seems to be a bit darker than we would have liked.
It's at least tolerable, unlike the 1080p video produced by the ultrawide cam.