Introduction
It's been a very different year for OnePlus, and the 7T is definitely the most intriguing device it's launched so far. The company that used to only release two phones per year before has dramatically changed its strategy by outing no less than six handsets in 2019. And the OnePlus 7T is the least "T" of any phone we've seen so far from the Chinese company. It feels much more like a full-on revamp of the OnePlus 7 that itself seemed to be more of a OnePlus 6TT.
Confused? Well, that's understandable. Things used to be simple, and now they're not. Additionally, phone names are starting to make less and less sense the more words get tacked onto them, and expect next year to be riddled with 5G everywhere. The OnePlus 7T is not 5G, it's just the logical successor to the OnePlus 6T and the entire lineage of 'flagship killers' from this company, whereas the Pro models are more extreme in some spec choices and thus end up being slotted, price-wise, somewhere that is in between 'flagship killer' territory and the most premium phones.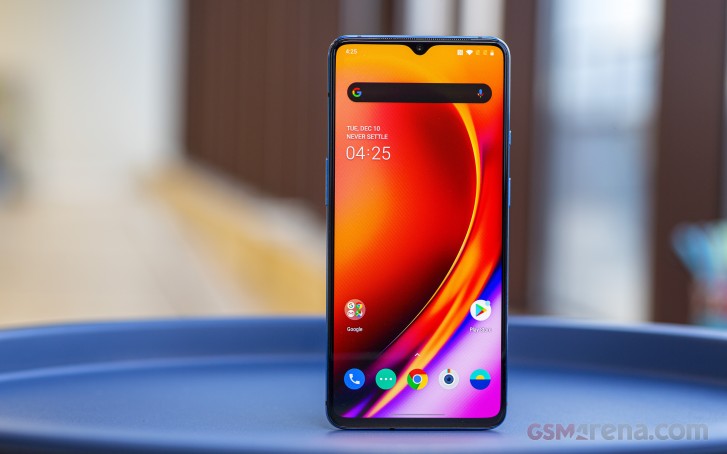 So the OnePlus 7T is truer to the OnePlus ethos, even if it's still the most expensive phone in this range ever - more so than the 7, the 6T, 6, 5T, 5, etc. - you get the point. The price is higher but the truth is there hasn't really been a 'flagship killer' like this before - and that's for one specific reason that has to do with the screen. The high refresh rate trend will probably become very mainstream in 2020, but until then, only a select few devices are graced with the tech that instantly makes things feel much smoother.
OnePlus phones have traditionally been among the smoothest and fastest out there, so with that addition it was a very exciting ride for us to use the 7T extensively for a long period of time as our one and only smartphone. Our thoughts on what it's like to live with day after day follow, so if you're ready, let's take a deep dive into what the OnePlus 7T is made of.
?
I would say after using for 3 years now, I have not seen such an amazing smartphone of that time. It still copup with today's flagships. Battery do shows now little fastter discharge but is manageable by the usage. This smartphone served it purp...
?
Battery goes down too fastly.
A
Please do check out the Google camera 7.3 , that is a very very very big improvement over the stock night mode and don't forget to turn on the Astrophotography mode while taking night shots on g cam.