Introduction
The Lumia 435 and Lumia 532 are the first compact smartphones to come from the Microsoft-aquired Nokia, the company previously focusing its attention to 5+" handsets. It is only logical for Microsoft to pay proper attention to the most popular segment of the market but it's good that the pocketable niche hasn't been forgotten.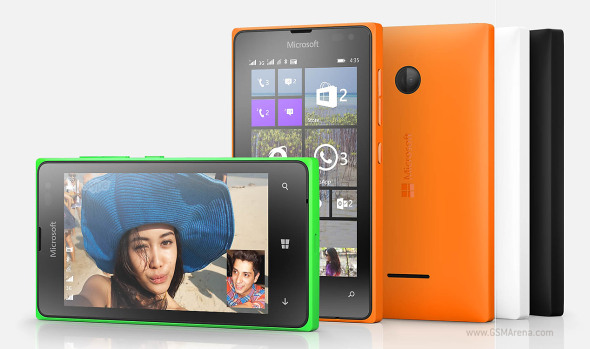 Microsoft Lumia 435 official pictures
With Windows 10 still a few months away Microsoft has no choice but to steer the Lumia lineup towards the mid and low end segments and hope that it gives it enough time to regroup and launch another attach on the premium market. We already have a plethora of affordable Lumia smartphones but the latest Lumia 435 and Lumia 532 aim to push things even lower. The specs might be underwhelming but you just can't argue with that price.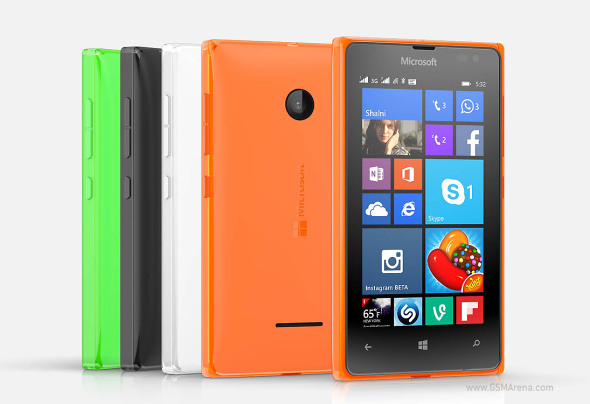 The double digit dollar price (that's without the inevitable promotions) can't get you much further than 4" WVGA displays, Snapdragon 200 chips and and 8GB of storage, but Microsoft is keen to point out that this is more than enough to secure smooth sailing through its mobile platform. The Lumia 435 relies on a dual-core processor and entry-level 2MP camera, while the Lumia 532 does slightly better with a quad-core processor and a 5MP shooter.
Key features
Optional Dual SIM connectivity
4.0" TFT display of WVGA resolution (233ppi)
Lumia 435: 1.2 GHz dual-core Cortex-A7 CPU, Adreno 302 GPU, Snapdragon 200 chipset
Lumia 532: 1.2 GHz quad-core Cortex-A7 CPU, Adreno 302 GPU, Snapdragon 200 chipset
1GB of RAM
Windows Phone 8.1, Windows 10 update coming summer 2015
Lumia 435: 2MP fixed-focus camera, 480p video recording @30fps
Lumia 532: 5MP fixed-focus camera, 480p video recording @30fps
0.3MP front-facing camera, 480p video
8GB of inbuilt storage, microSD card slot, up to 128GB
Wi-Fi b/g/n; Bluetooth 4.0; GPS/GLONASS; FM radio with RDS
30GB of free OneDrive storage
Free worldwide voice-guided navigation with HERE Drive+
1,560 mAh Li-Ion battery
Main disadvantages
Dated chipset
No LED flash
No secondary microphone
About 3GB of internal storage available to the user
No backlight for capacitive keys
No Glance Screen on the Lumia 435
Corner cutting in hardware is inevitable here but what really matters is the real life user experience and Windows performance. We'll be focusing our efforts on how the Lumia 435 and Lumia 532 handle the day-to-day tasks and if they are indeed capable of delivering passable smartphone experience.
The two smartphones also have a simple build that should make them longer lasting than many of their more expensive peers and a bunch of bright colors to pick from, which should please their target teenage audience.
We begin with hardware overview right after the jump.
M
I am writing this from a Lumia 435. On the home screen of windows, it goes just fine. On the other hand, while navigating through internet, it falls out. For example, if you want it for listening music, It's perfect. If you want it to watch YouT...
R
I've bought this product in the online store whether this product is good for playing games?