Final words
With BlackBerry market share shrinking by the quarter, the Canadian company really needs a winner and the BlackBerry Z10 looks to have the potential to reverse the downward trajectory.
It's a well-designed, solid device with sleek design that has all the connectivity features and tricks that high-end Androids have, LTE, NFC, with all the works. In fact, our biggest complaint about the hardware is that there is not a lot of choice - it's just the Z10 at the moment (with the Q10 coming in a couple of months).
This approach works well for the iPhone, but Androids are busy filling every niche of the market. Still, we have to commend BlackBerry on the hardware execution - they have a reputation for solid, durable hardware and the Z10 is a shining example. Actually, not the least bit of cheap shine there.
The software is the potential weak point. The new OS is exciting to say the least - we've been waiting for a well-made gesture-based interface for what feels like ages (MeeGo and WebOS got us worked up, only to disappear soon after).
While the interface is fluid and fast once you get used to it, there is a steep learning curve. It's to be expected from a completely new platform, but some of you will perhaps find all the similar swipes doing different things confusing.
Anyway, the BlackBerry Z10 can't rely on the old corporate pastures. Both Apple and Samsung have made sure that their top dogs are well received at big companies and many businesses have started switching away from BlackBerry phones to iPhones and Galaxy S IIIs.
Those are the biggest competitors. The Apple iPhone 5 is comparable in specs to the Z10, it's a little more compact but has a smaller screen and is short of goodies like expandable storage or NFC. On the up side, it's wildly popular with tons of apps and custom accessories.
The Samsung Galaxy S III on the other hand is a typical Android flagship - it tries to beat the competition with a bigger screen, more CPU cores, more exclusive software features. The Play Store has as many apps as Apple's App Store too. And this is not the only capable Android smartphone either - the Xperia Z will handily top it in terms of specs and processing power. However, the Samsung smartphone with its SAFE integration is the closest Android has to a direct rival to the BlackBerry security.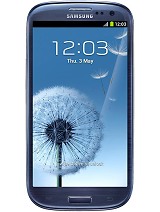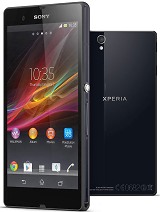 Samsung I9300 Galaxy S III • Sony Xperia Z
Microsoft and Nokia would rather see you buy a Windows Phone 8-powered Lumia 920 instead. It combines Nokia's legendary tough-as-nails hardware, PureView and PureMotion enhancements along with Microsoft's corporate connections (Windows and Office are practically on most office computers out there).
Frankly, we don't see any happy Android or iOS users suddenly feeling the urge to jump ship because of the Z10. But recently we saw several reports that iPhones are starting to get out of fashion and that people are getting a bit bored with the Galaxy S III design (which Samsung uses on virtually all of its recent phones). And this is the opening that the BlackBerry Z10 can use to beat out Windows Phone for the spot of third smartphone OS in the market.
BlackBerry is keen to shake off the old image and the Z10 couldn't have been farther away from being a phone for suits. Don't get us wrong, it can handle business tasks and even do it better than old BlackBerries. But finally users - and we mean all kinds of users - will be getting a full-time deal. And in modern smartphone terms, this is well beyond the usual nine-to-five.