Apple unveils AirPods 3 with longer battery life and MagSafe support, Apple Music Voice Plan
Today at its special event Apple made the oft-rumored AirPods 3 official. The true wireless earbuds come with better battery life, an in-ear detection sensor, and Adaptive EQ.
This tunes sound in real time based on how the new AirPods fit in your ear - which is welcome considering that this style of earbud doesn't provide a seal in your ears. So the Adaptive EQ tries to tune the low and mid frequencies to account for what may be lost due to variances in fit.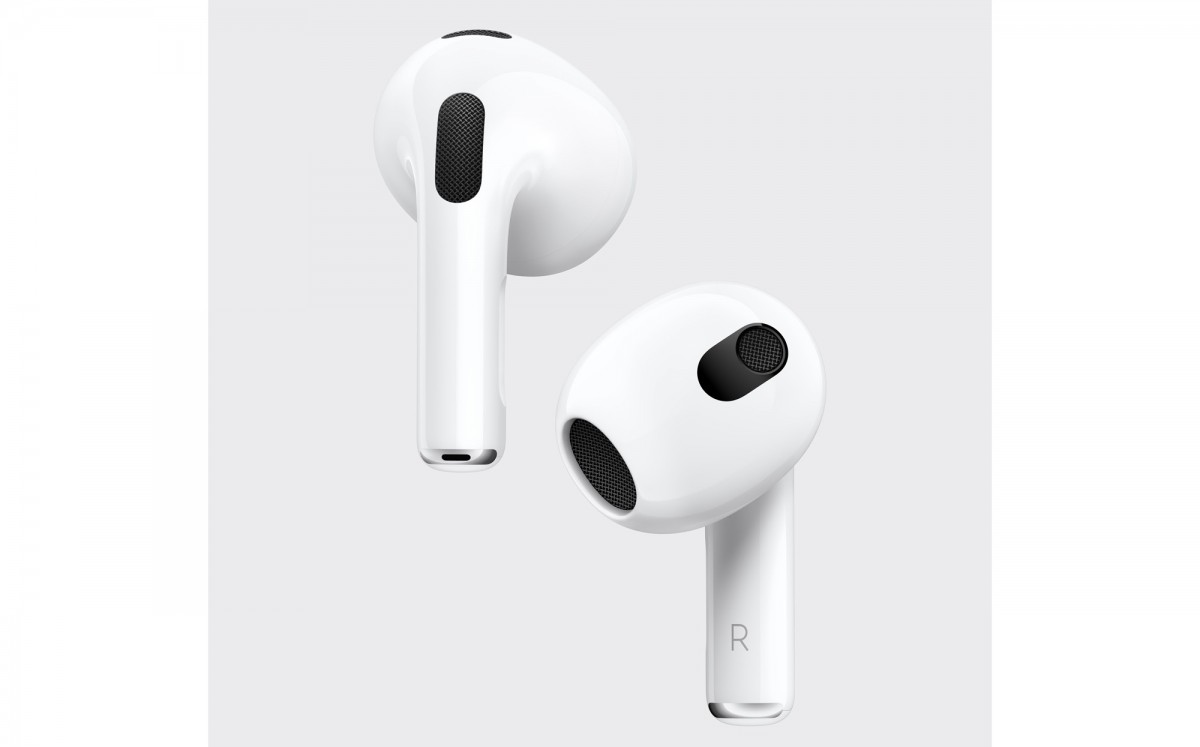 AirPods 3 have support for spatial audio, and with Dolby Atmos these place sound all around the user. The in-ear detection sensor automatically pauses playback when you take out either AirPod from your ear. Beamforming mics block out ambient noise in phone calls, focusing on your voice, and hands-free Hey Siri is supported too. Siri can also read important time-sensitive notifications to you, including alerts from Messages, Reminders, Calendar, and calls, as well as third party apps that adopt the specific API required.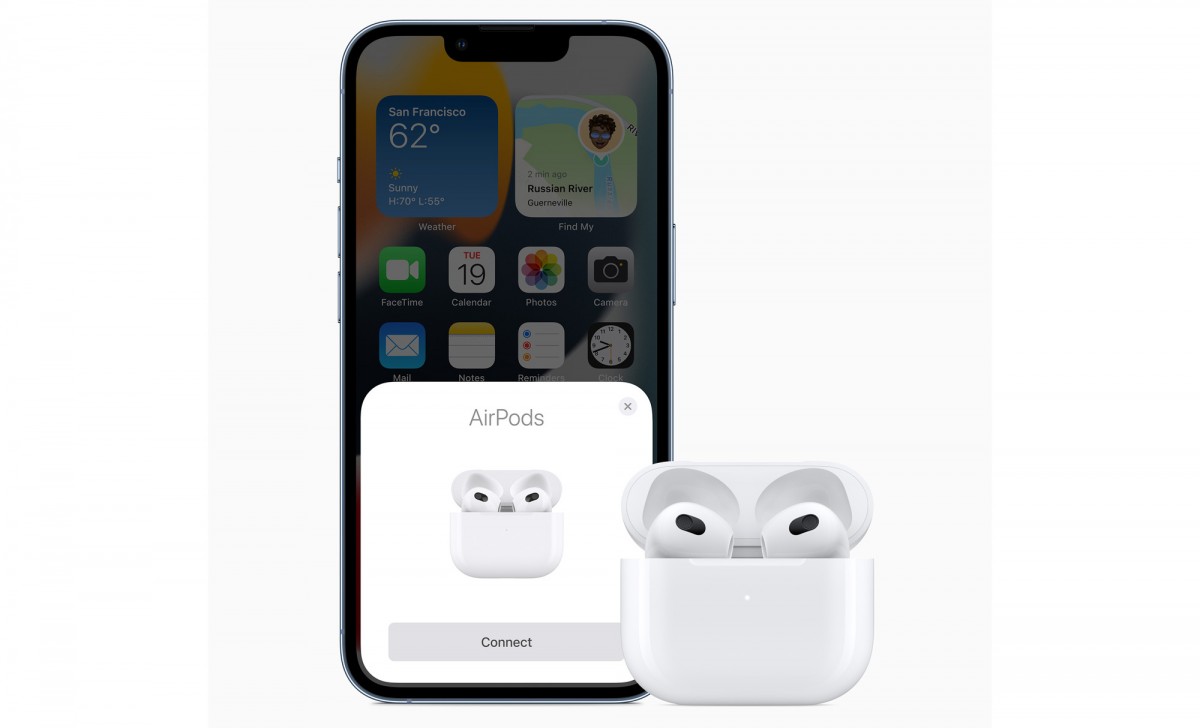 Battery life is now rated at six hours from the earbuds themselves, with the case providing four additional full charges for a total of 30 hours. Additionally, there's fast charging - five minutes of charging provides about an hour of battery life.
AirPods 3 also have MagSafe support, so you can wirelessly charge them with a MagSafe charger. The earbuds are now part of the Find My network of devices, offering proximity view in the Find My app and Lost Mode, as well as separation alerts and sounds.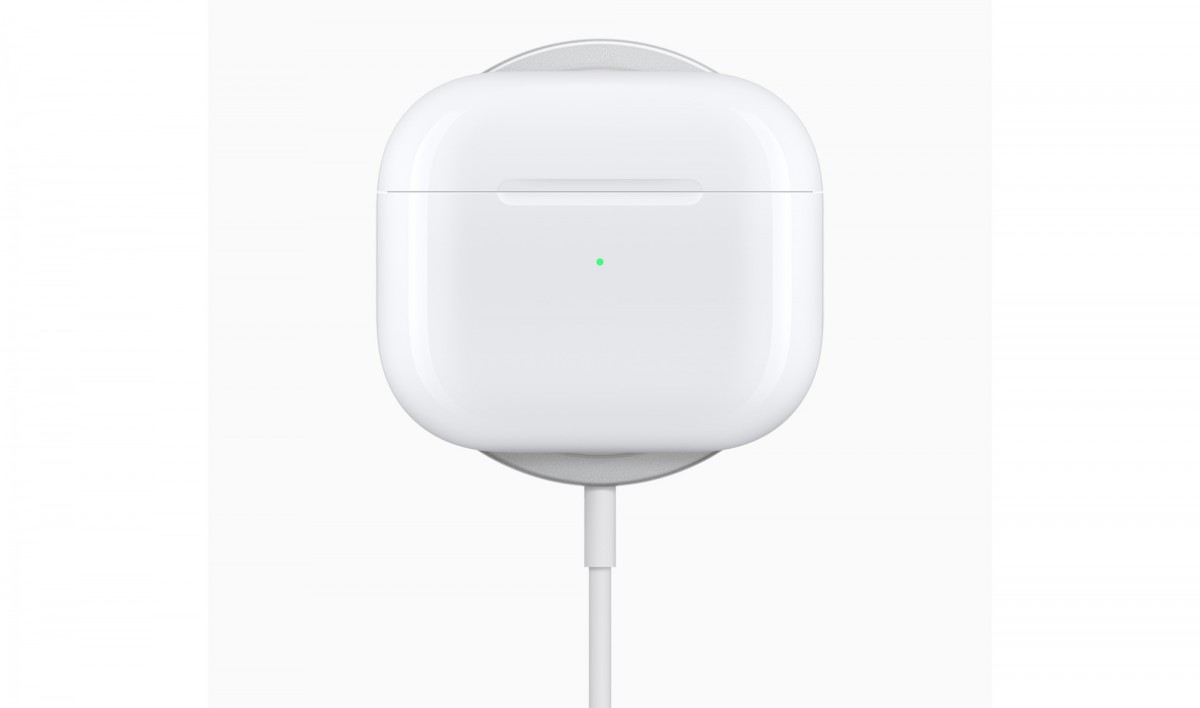 The new earbuds can be ordered today for $179, and they will become available in more than 27 countries and regions on October 26. The AirPods 2 are still going to be sold, for $129. If you want to go a step up, the AirPods Pro are still around, adding active noise cancellation to your experience for $249 - and now they also ship with a MagSafe-compatible charging case.
If you purchase a pair of new AirPods, you can get Apple Music's normal plan for free for six months. Apple also unveiled a cheaper Apple Music plan, called Apple Music Voice Plan. This costs $4.99 per month (compared to $9.99 for the normal one). The catch? You have to use Siri for playback. In fact, you can only use Siri for playback of anything, but you do have unlimited song-skipping (through Siri of course).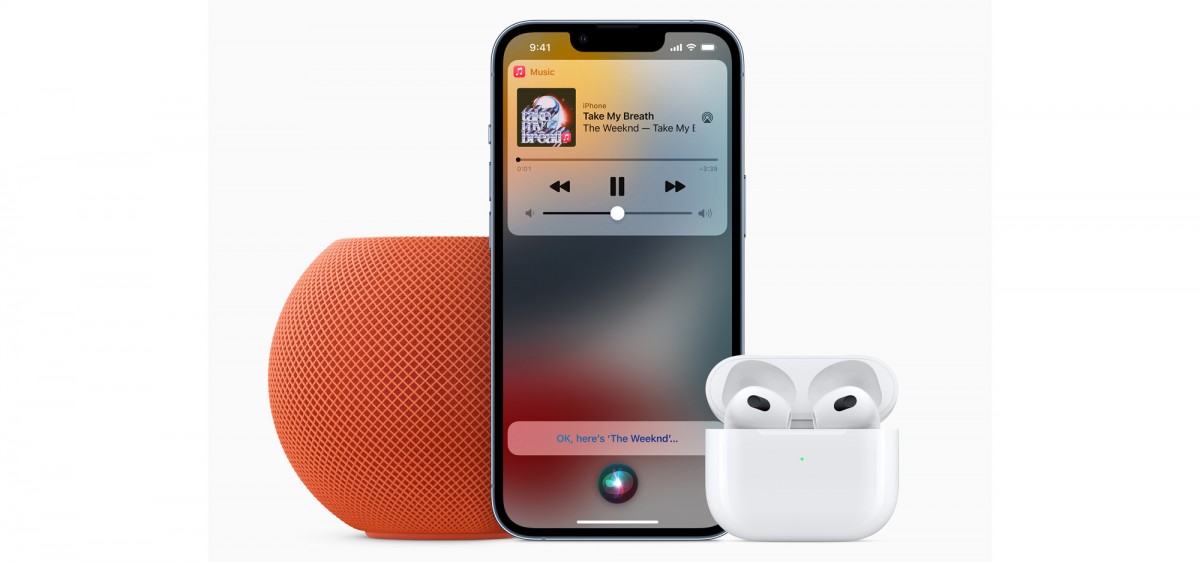 With Apple Music Voice Plan you'll get a customized in-app experience with suggestions based on your preferences and a queue of recently played music through Siri. There will also be a section called Just Ask Siri where you can learn "tips to optimize Siri for Apple Music", whatever that means.
Apple Music Voice Plan won't give you access to "premium offerings" like spatial audio, lossless audio, lyrics, music videos, "and more". This plan will be available "later this fall" in 17 countries and regions, including Australia, Austria, Canada, China, France, Germany, Hong Kong, India, Ireland, Italy, Japan, Mexico, New Zealand, Spain, Taiwan, the United Kingdom, and the United States.
Personally, I really like the design! It's modern and fixture of "Air pods pro" and first gen of "Air pods"!
D
People buy these because they work great on all Apple products.
D
Nobody cares? Airpods Pro is the best selling noise cancelling earphone in the world. Lol
ADVERTISEMENTS