Daylight image quality
The Axon's main camera images in broad daylight aren't best-in-class, but very good nonetheless. Color reproduction is lively, without going overboard, and white balance is consistently accurate. Dynamic range is wide, with a particular emphasis on preserving the highlights, though a boost in shadows wouldn't hurt.
Looking up close, we're seeing excellent detail levels - 16MP is a meaningful step up from the 12MP cameras that constitute the bulk of the high-end segment. It's not the most natural rendition of that detail, however, with heavy sharpening showing up in both random textures like grass and straight contrasting edges. Some fine luminance noise is also present.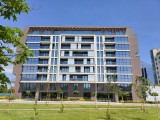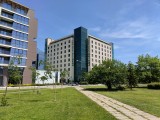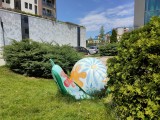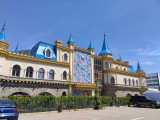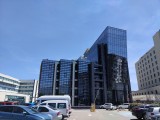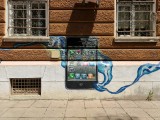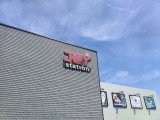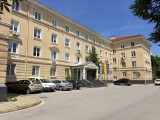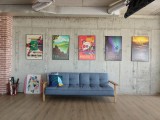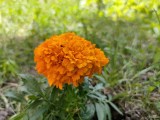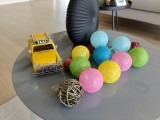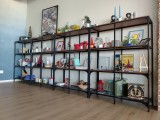 Daylight samples, main camera (1x)
The ultrawide camera delivers a similarly strong performance. Images are sharp across the frame, and the level of captured detail is excellent. Dynamic range is great for an ultrawide camera, though not quite as wide as on the Axon's main module.
Colors have a bit more pop here, greenery in particular. White balance tends to be iffier, with the ultrawide failing to match the main camera's usually accurate representation - you'll see how different the 4th, 6th, and 8th samples look, compared to the ones out of the primary unit. It's not a deal-breaking offence, and you may not notice it without a reference point, but it's not foolproof anyway.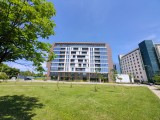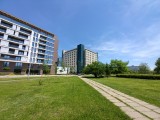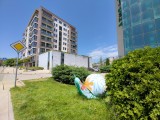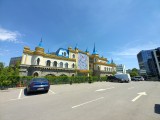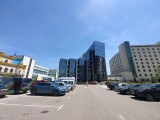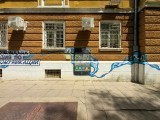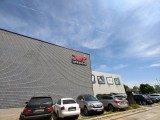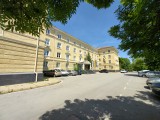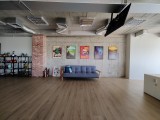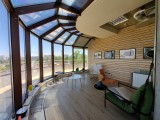 Daylight samples, ultrawide camera (0.5x)
Shooting at the 2x zoom level, you'd be getting an upscaled image from the 35mm portrait camera with a characteristic look that combines the softness from the upscaling with the heavy sharpening that aims to mask it. That's not to say the images are bad, it's just that they don't quite have that bite on a pixel level. They're hard to fault from a more global perspective, where dynamic range is excellent, white balance is on point, and colors are a better match for the main camera.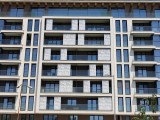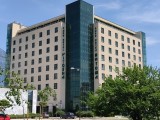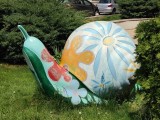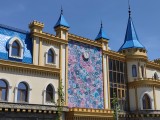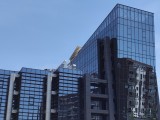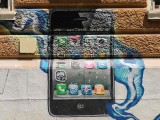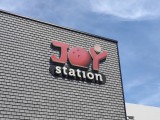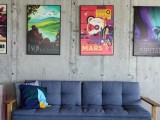 Daylight samples, portrait camera (2x)
At the portrait camera's native magnification, 1:1 sharpness is notably better. That's with the simulated aperture stopped as far down as possible to a value of f/8. If you're one to enjoy shooting at 35mm in particular, this is good news.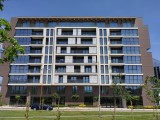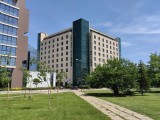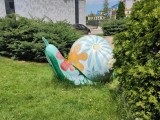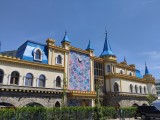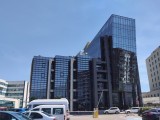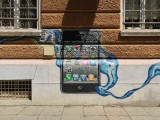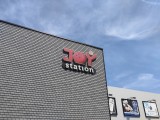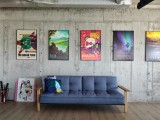 Daylight samples, portrait camera (35mm, ~1.3x)
The periscope telephoto's sensor may be 8MP, but it outputs 16MP images too, to stay in line with all the other 16MP files. You guessed it then, the photos aren't pin-sharp when examined at 1:1, particularly for random and very fine detail. Less intricate textures and straight lines scale up nicely, though. Dynamic range is good, color reproduction exhibits no major issues, and it all adds up to an overall fine effort from the Axon's tele.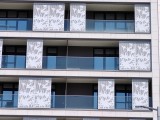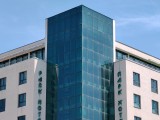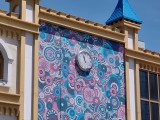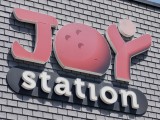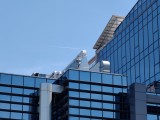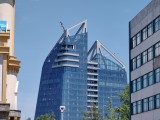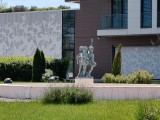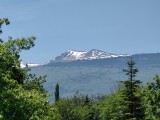 Daylight samples, tele camera (5x)
The zoom selector has one extra pre-set level - 60x. It is identified by a hollow dot, as opposed to the solid ones for the sensible zoom levels, and it's a fair distinction. Here's a quick sampler for you to realize you'd better stay away from that hollow dot.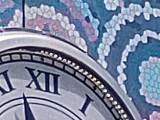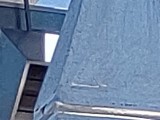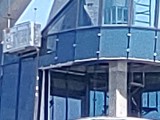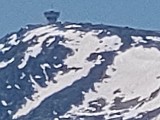 Daylight samples, tele camera (60x)
With so many 64MP cameras, the 64MP mode perhaps shouldn't be relegated to the extra modes pane? Anyway, the main unit's 64MP shots do show an increase in detail, though that comes with a due hike in noise. Colors remain similar to what 16MP mode gets you, and so does dynamic range.
Generally, we're not huge fans of the full-res modes on Quad Bayer cameras, but in this case, you could use these as a starting point for getting your own 16MP photos with more conservative processing than the ones you'd get from the Axon's photo mode.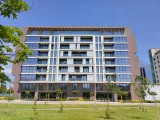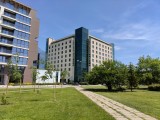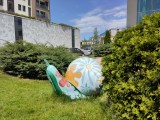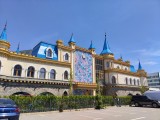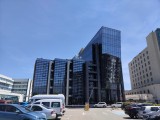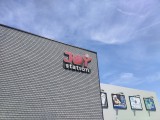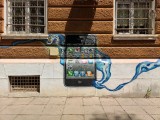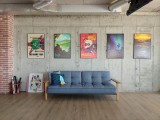 Daylight samples, main camera, 64MP
The ultrawide's full-res images appear to make even less sense, given that we see a more notable drop in dynamic range compared to the 16MP photos, without a meaningful increase in detail to warrant it. A prevalent softness is also one of the results of this mode.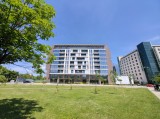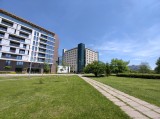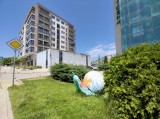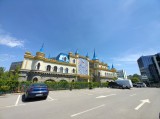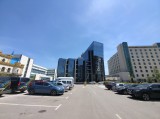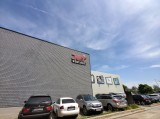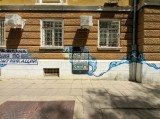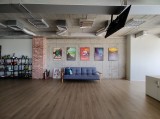 Daylight samples, ultrawide camera, 64MP
There's a 2x 64MP mode as well and that, too, comes from the 1.3-ish zoom portrait camera, cropped and upscaled to achieve the 2x field of view. There's definitely some extra detail here, compared to the 16MP mode and with no real drawbacks to be seen, you could possibly use this mode to extract slightly superior photos if you find the hassle to be worth it.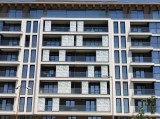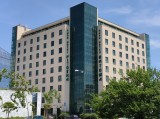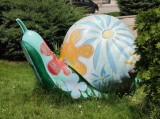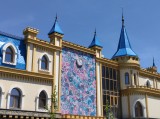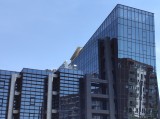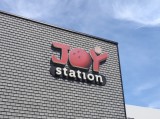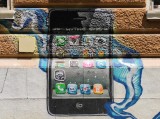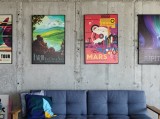 Daylight samples, portrait camera (2x), 64MP
There's no 64MP mode at the portrait camera's native focal length - judging by the results we're getting at 2x, the native output could potentially be great.
Low-light image quality
Regular Photo mode images out of the Axon's main camera are about average in quality. Even decently well-lit scenes are underexposed, and dynamic range is relatively narrow, leaving you with underdeveloped tonal extremes. Areas in the image that have more balanced lighting do have a lot of detail captured.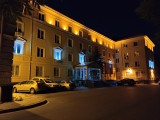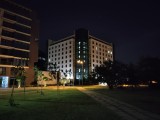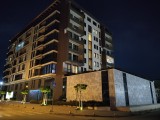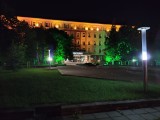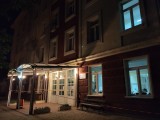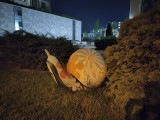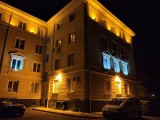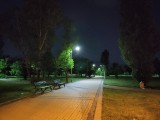 Low-light samples, main camera (1x)
Night mode brings dramatic improvements in dynamic range, preserves highlight detail and lifts up the shadows. There's a minor general softening of the images, but it's a small trade-off that's well worth it.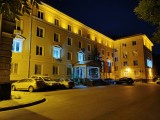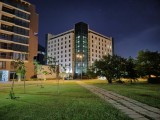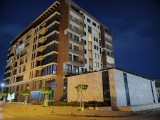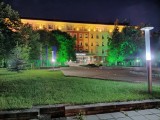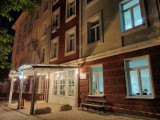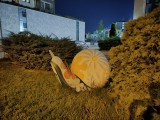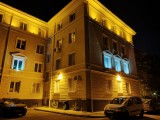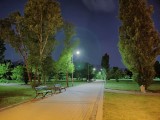 Low-light samples, main camera (1x), Night mode
The ultrawide camera struggles to expose brightly enough at night, and you'll be getting much too dark images in Photo mode. They remain sharp and detailed where the subject has decent lighting on itself.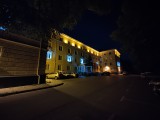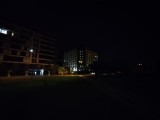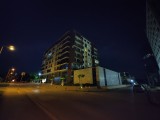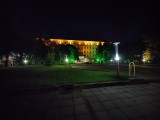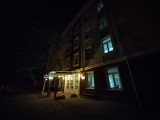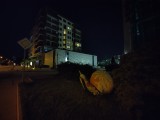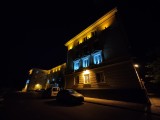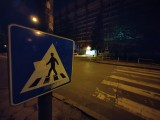 Low-light samples, ultrawide camera (0.6x)
Again, Night mode helps immensely, even if it introduces some softness. Highlights are reigned in, and shadows get a healthy boost revealing detail and color in what was at most a silhouette before.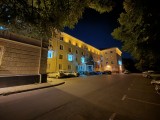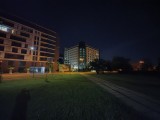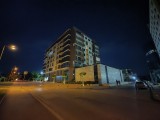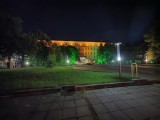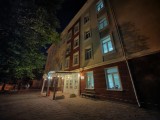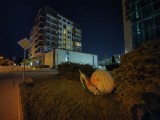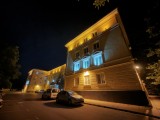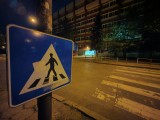 Low-light samples, ultrawide camera (0.6x), Night mode
At the 2x zoom level, the Axon takes okay shots in Photo mode already, with the only major downside being the narrow dynamic range, while sharpness and detail are good.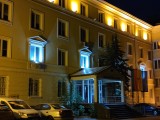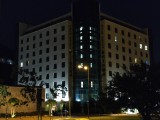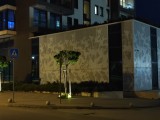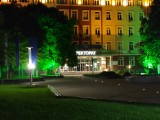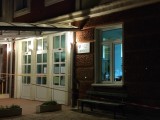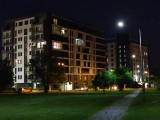 Low-light samples, portrait camera (2x)
Night mode builds on top of that and adds big improvements to tonal development at both ends. Detail in the extremes gets a nice boost, and there's little to no loss in sharpness from the Night mode stacking.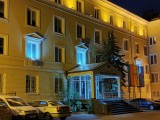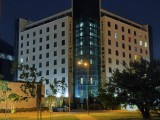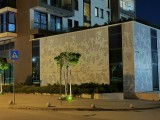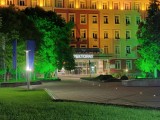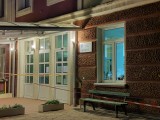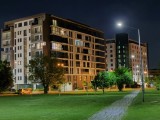 Low-light samples, portrait camera (2x), Night mode
There's no night mode for the 5x zoom periscope, so the Photo mode results are as good as you'll be able to get from the Axon. They're not great - underexposed, with narrow dynamic range. If you're shooting a distant well-lit column capital, you could get a usable image, but for more demanding scenes you'd probably be better off at 2x.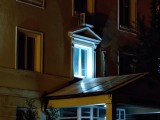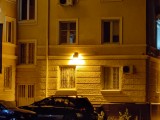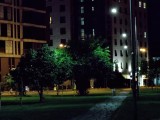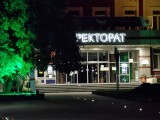 Low-light samples, tele camera (5x)
Once you're done with the real-world samples, head over to our Photo compare tool to see how the ZTE Axon 30 Ultra 5G stacks up against the competition.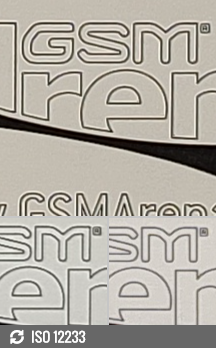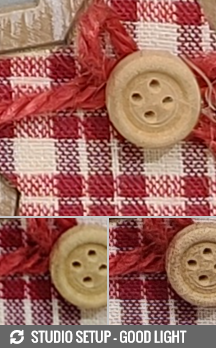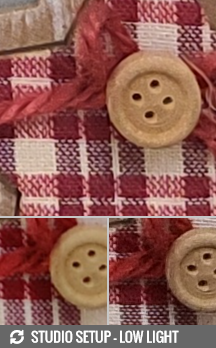 ZTE Axon 30 Ultra 5G against the OnePlus 9 and the Galaxy S21+ in our Photo compare tool
Portrait mode
Portrait mode gets its own camera on the Axon 30 Ultra 5G. In an abundance of light, we were getting properly excellent shots from it, with great detail, wide dynamic range (even in harshly lit and back lit scenes), and nearly infallible subject detection.
With less light to work with, the Axon struggled a bit to capture a sharp photo - we're talking indoors, away from window, midday on a sunny day. In some of these scenes, we got one usable shot out of the 3-4 image sequence, in some, we didn't have a single keeper. So try to get more light on your subject and shoot a bunch of photos to improve your odds.
Selfies
Selfies out of the Axon 30 Ultra can be great on occasion, but are more often just okay. Take the first scene - balanced lighting on the subject results in excellent detail, when you view the photos at 1:1 magnification. In even moderately dimmer conditions or in harsher light, however, we're seeing heavy-handed processing that results in less likable pixel-level rendition.
Now, if you refrain from such up-close inspection, on a global scale, the images are well exposed, with a due bias on the face where necessary, and okay dynamic range. Colors, too, leave little to be desired and are generally pleasing.
The selfie portrait mode is no match for the rear camera portrait mode. Images are saved in 5MP resolution, there's no HDR, subject isolation is pretty rough.
Video recording
The ZTE Axon 30 Ultra 5G records video up to 8K30 with its main camera. The ultrawide and portrait cameras can record up to 4K60, while the periscope tele is capped at 1080p and 60fps. You get to pick between the h.264 and h.265 codecs, with h.264 being the default option. A bit unusually, the phone doesn't default to the newer codec for 8K as most others we've seen.
8K footage (with a modest bit rate of 62Mbps) is largely unimpressive. We wouldn't say we're seeing finer detail in there than in 4K, and it's not a particularly pleasing rendition of that detail either. On a global scale it's as good as 4K in terms of dynamic range and colors.
That's not a very wide dynamic range either - we'd call it average at best. We are finding the colors very likable though. Detail is a bit grittier and has a more processed look than the best examples, but there is a lot of it, and that's always nice.
4K at 2x zoom has more natural processing on a pixel level and that we do like. It's also got a wider dynamic range. Mind you, it's called 2x in the video viewfinder, but it's really capturing the full width of the portrait camera, and that's around 1.3x. So you can effectively shoot in this mode and get the generally better video quality, albeit with Slightly tighter framing.
1080p footage out of the periscope tele is just about good enough. Detail is what you'd expect out of the 1080p resolution, dynamic range is okay, colors have a faint magenta shift that you may or may not notice in isolation.
The ultrawide camera's footage is very sharp and detailed. Dynamic range is okay, but not overly wide, while colors are notably more saturated than on the other cameras, just a notch below overdoing it.
Electronic stabilization is available on all four cameras in all modes except the 8K on the main unit. With the main camera and the ultrawide, you'd be getting exemplary results - walking is proficiently ironed out, pans are smooth without abrupt transitions, pointing in one direction is super steady.
The portrait camera is nearly as good, only it has this gentle wave when you're trying to keep the phone pointed in one direction - no big deal.
Here's a glimpse of how the ZTE Axon 30 Ultra 5G compares to rivals in our Video compare tool. Head over there for the complete picture.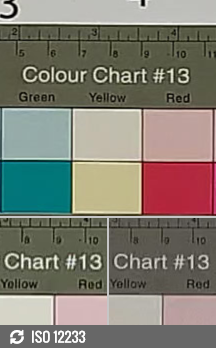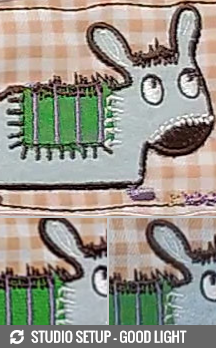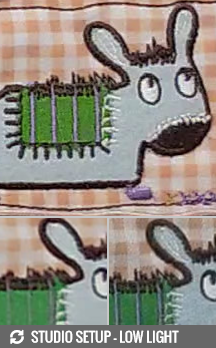 ZTE Axon 30 Ultra 5G against the OnePlus 9 and the Galaxy S21+ in our Video compare tool