3x64MP + 1x8MP adds up to a competent camera setup
The Axon 30 Ultra 5G is equipped with an unusual if quite impressively specced camera system. A total of three 64MP modules is the most we've seen on one phone, and it doesn't end there - there's a fourth one too, though it's just 8MP.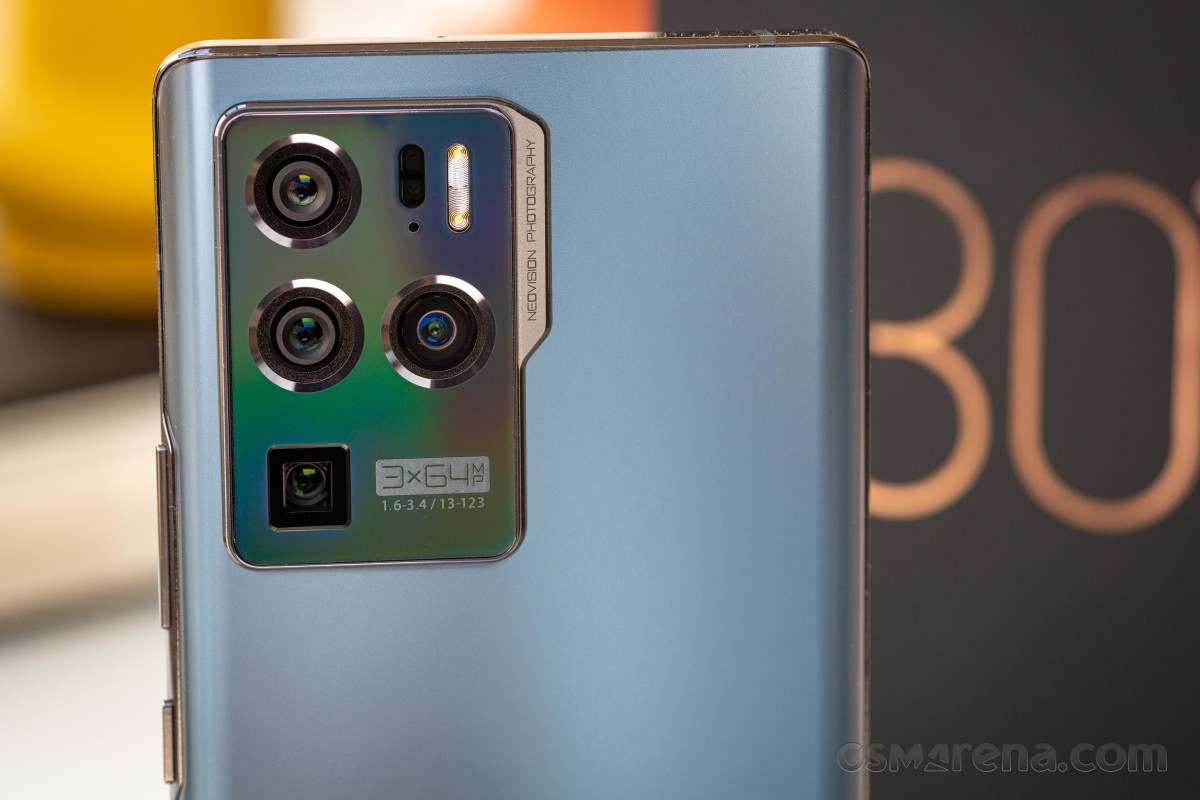 The primary camera uses the Sony IMX686 imager, a Quad Bayer design that bins four 0.8µm pixels into one, creating 16MP images by default. It's paired with a stabilized lens with an f/1.6 aperture lens and an equivalent focal length of 26mm. So far, nothing extraordinary.
Here's where it gets interesting. Another 64MP sensor, this one a Samsung GW3 (0.7µm pixels, Tetrapixel color filter array), is used for the utrawide camera and that has to be the highest-res ultrawide camera we've seen. Of course, it being a Tetrapixel sensor, the resulting images are 16MP by default. The lens offers a 120-degree field of view, ZTE says, and the EXIF data reports a 14mm equivalent and an f/2.2 aperture. It's sadly missing autofocus.
One more of those GW3s is employed for what ZTE calls the Portrait camera. It has a 35mm equivalent lens, a loved (and also hated) focal length. This one does have autofocus, but at just 35mm, it doesn't offer much in terms of zooming power.
Well, a good thing then that there's the 8MP periscope telephoto for that. The sensor for this one comes courtesy of OmniVision (OV08A10) and has an 1.0µm pixel size. The lens has a 123mm equivalent focal length, and an f/3.4 aperture and is stabilized.
Over on the front, there's a 16MP camera for selfies. Going by the EXIF info, the aperture is f/2.45 and the focal length is 27mm. The focus is fixed.
Camera app
The camera app on the Axon is a lot like any other camera app out there with tiny specifics here or there. The viewfinder offers a rolodex of modes, which you can switch one at a time by swiping in the viewfinder, or multiple ones at a time if you swipe on the text labels. You can't rearrange or remove modes, though.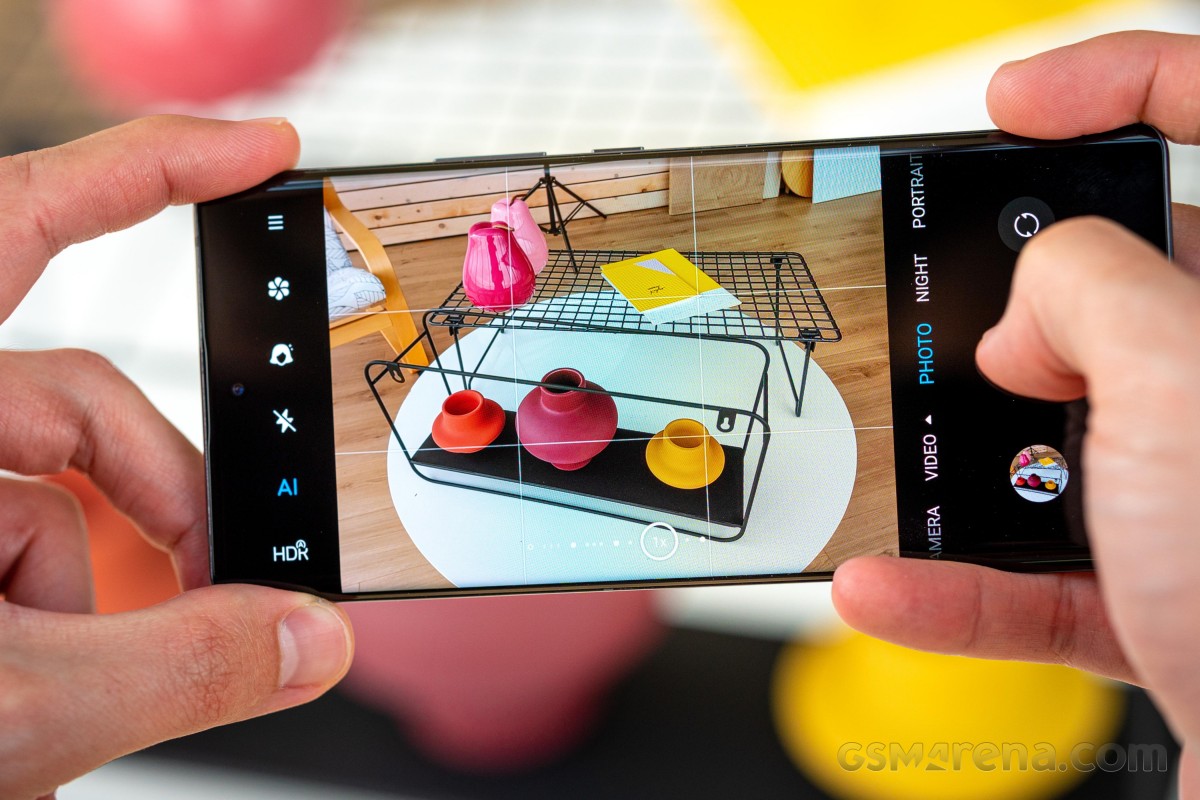 At the far end, there are HDR and flash mode switches, an AI toggle and beautification and filter buttons. The hamburger icon opens up a quick settings tab with an aspect selector, self-timer options, and grid lines and digital level toggles, plus a button to access the actual settings menu.
The zoom selector has us a bit irked, though. It's one of those designs where left-handed use is compromised in portrait orientation, because the selector is on the far edge. Similarly, the single-handed operation is hindered in landscape orientation, with the selector being on the bottom of the screen and too far for reaching with your thumb. The better solution is to have the zoom controls near the shutter button at all times.
There's also the matter that you don't have direct access to the portrait camera's native zoom level, since the 2x level gets you a cropped-in image from that camera. If you want to shoot non-portraits at 35mm equivalent, going into Portrait mode and setting the simulated aperture to f/8 should work.
Night and Manual modes come with another zooming peculiarity - here, the zoom levels are labeled with icons, instead of the numeric designation in Photo mode.
Speaking of Manual mode - yes, you do get to use it on 3 of the 4 cameras (not the periscope). You can control shutter speed (1/10000s to 20s), ISO (100 to 1600), exposure compensation (-2 to +2EV in 0.1EV increments), and white balance (temperature slider with markings for common light sources). There's even an intervalometer letting you take a photo every 1 to 60 seconds, seemingly indefinitely. A focus peaking toggle and a metering mode selector can be found in the settings menu.