Xiaomi's Redmi introduced the Redmi Pad in India last week with a base price of INR12,999 ($157/€163), and now, the company has launched the Redmi Writing Pad in India, which isn't a proper Android tablet but an inexpensive slate that can be used by children and adults for note-taking and doodling.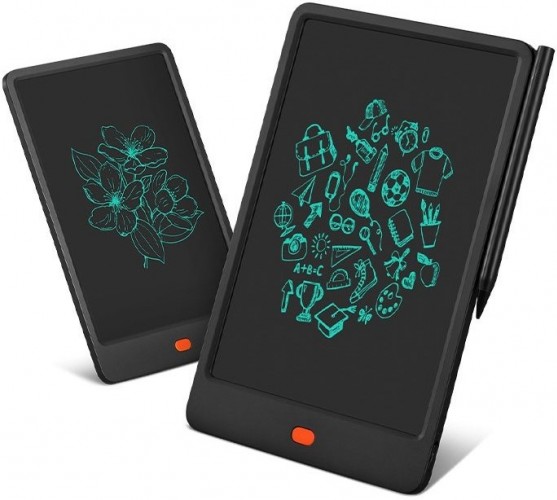 The Redmi Writing Pad packs an 8.5" LCD, and Xiaomi says the screen emits no light and mimics the appearance of ink on paper, preventing eye fatigue after extended use. The slate is built of ABS material and weighs 90g.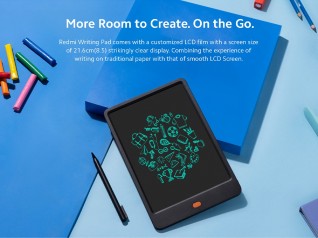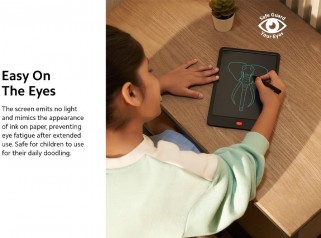 Redmi Writing Pad packs a 8.5" LCD
The Redmi Writing Pad also comes bundled with a pressure-sensitive stylus, allowing you to switch between different stroke sizes to create different shades. The stylus weighs 5g and comes with a slide and attach mechanism for easy access.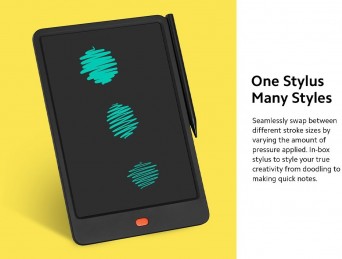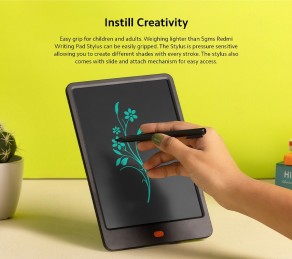 Redmi Writing Pad comes bundled with a pressure-sensitive stylus
Once you are done doodling or taking notes, you can clear the screen with one tap on the orange-colored button. There's also a one-tap lock on the Redmi Writing Pad's side to prevent the content from being deleted from the screen.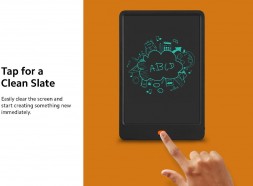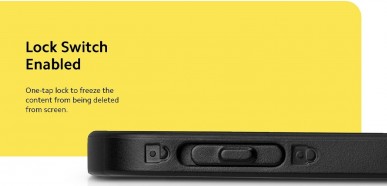 Redmi Writing Pad features a button for one-tap screen clearing, and a lock to prevent content deletion
However, it appears the Writing Pad doesn't let you sync the content with your devices, which would have made it more useful.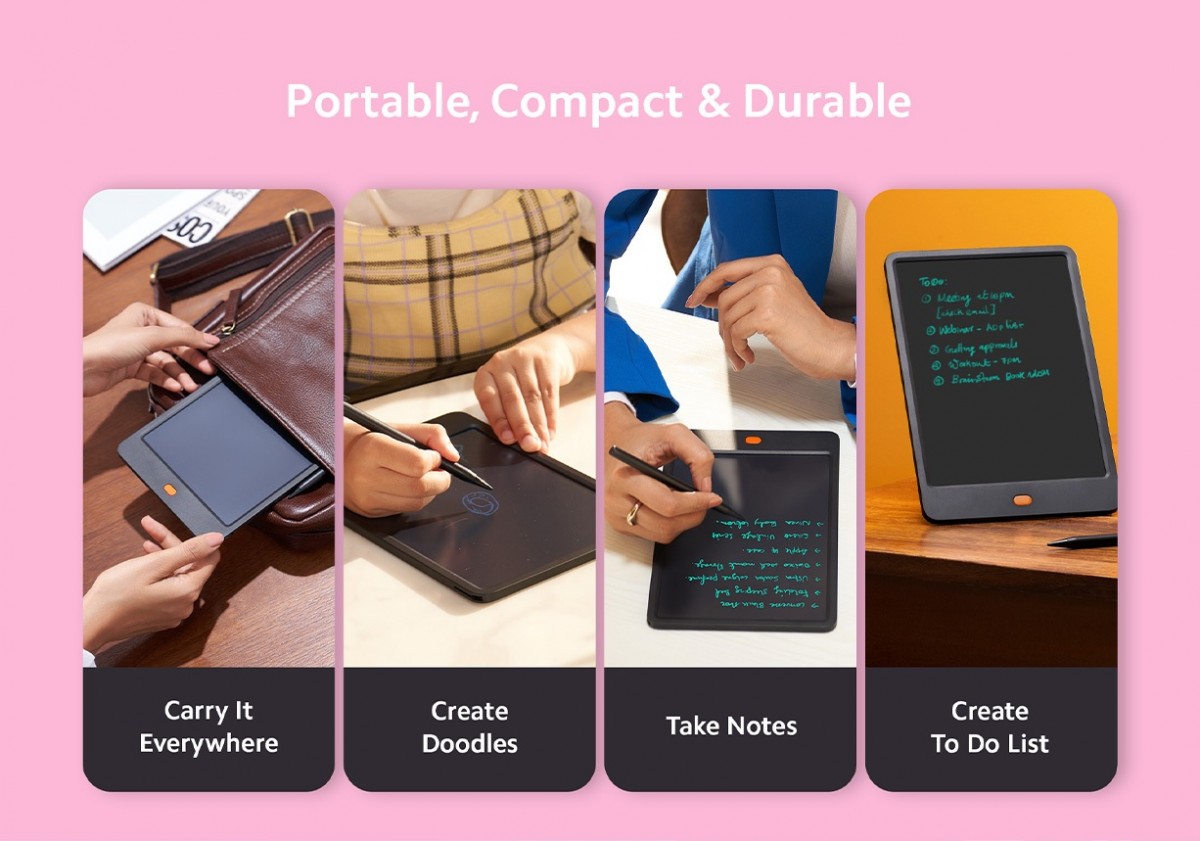 Powering this slate is a CR2016 replaceable button cell, advertised to let you write up to 20,000 pages.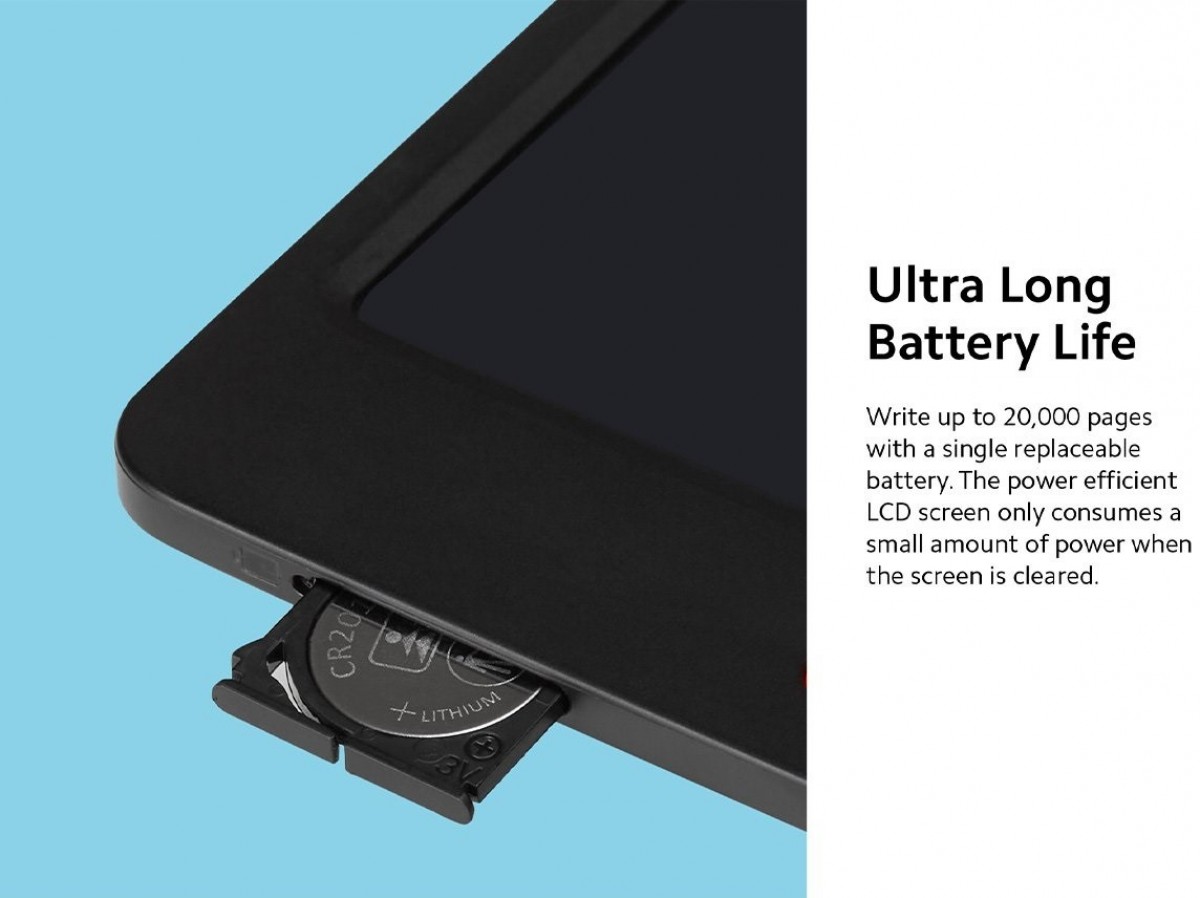 The Redmi Writing Pad comes in black color, and it's already available for purchase in India for INR599 ($7/€7) through Xiaomi's official Indian website.
w
I think it won't be as useful as practising on notebooks. Try a cheaper one first and you will understand.
w
Nope, these are plastic styluses. It won't work with a capacitive touch screen. Those passive stylus (without battery) you find on Amazon for android phones/tabs are metallic ones which can transmit the electric signals of our fingers to the scr...
ADVERTISEMENTS