A familiar quad-camera setup
The Redmi Note 11 has a fairly standard budget camera setup at its disposal. One we have actually seen in some capacity or another, perhaps with slight alterations on other recent Xiaomi devices. It has a 50MP main snapper on the back with simple PDAF, alongside an 8MP ultrawide, 2MP macro and 2MP depth cameras. On the front - a 13MP selfie. All of these with fixed focus and no notable extra features.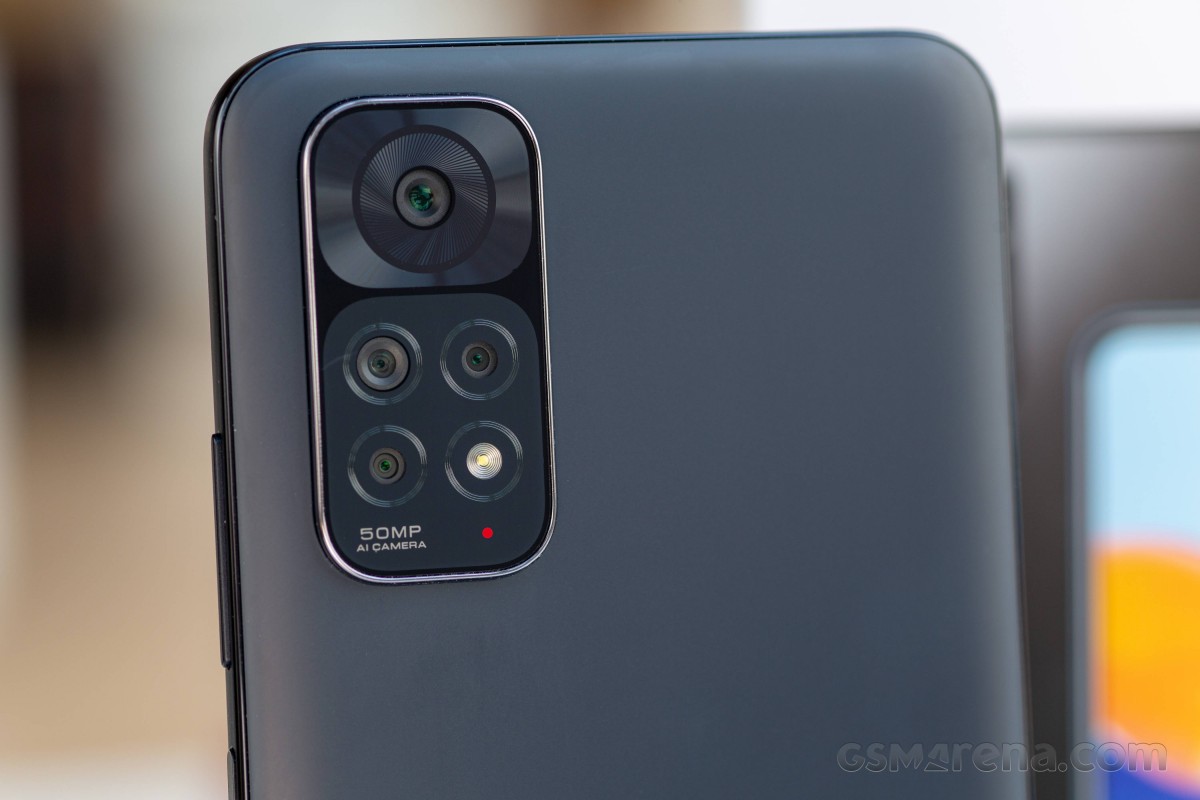 As we already mentioned, one of the bigger disappointments in the camera department is the Redmi Note 11's video capture limit of 1080p, courtesy of the ISP on the Snapdragon 680 chipset. Unfortunately, a limit shared with many of its "Pro" sibling models, but one notably not present on last year's Redmi Note 10.
Let's quickly go through the camera hardware inside the Redmi Note 11 first.
The 50MP primary camera uses the Samsung S5KJN1 sensor (1/2.76" size and 0.64 µm individual pixels) - a fairly-popular unit we've seen in quite a few other devices like the Xiaomi Redmi 10, Poco M4 Pro 5G, Realme 8i, Realme 9i, Samsung Galaxy A23 and the Motorola Moto G21, G51 and G71, to name a few. It's a decent piece of hardware, but one that has never really managed to impress us with its real-world quality. It is a Quad-Bayer unit and outputs stills in 12.5MP by default. It just offers basic phase detection autofocus, no OIS, and the Redmi Note 11 has it is sitting behind a 26mm, f/1.8 lens. Nothing too fancy.
The 8MP ultrawide camera uses a GalaxyCore GC08A3 sensor (1/4" size and 1.12 µm individual pixels). It sits behind a 118-degree, f/2.2 lens and has fixed focus.
The 2MP macro camera uses a GalaxyCore GC02M1 sensor (1/5" size and 1.75 µm individual pixels) behind an f/2.4 lens. The 2MP depth sensor is an Omnivision OV02B1B (1/5" size and 1.75 µm individual pixels) with pretty much identical characteristics and also behind an f/2.4 lens.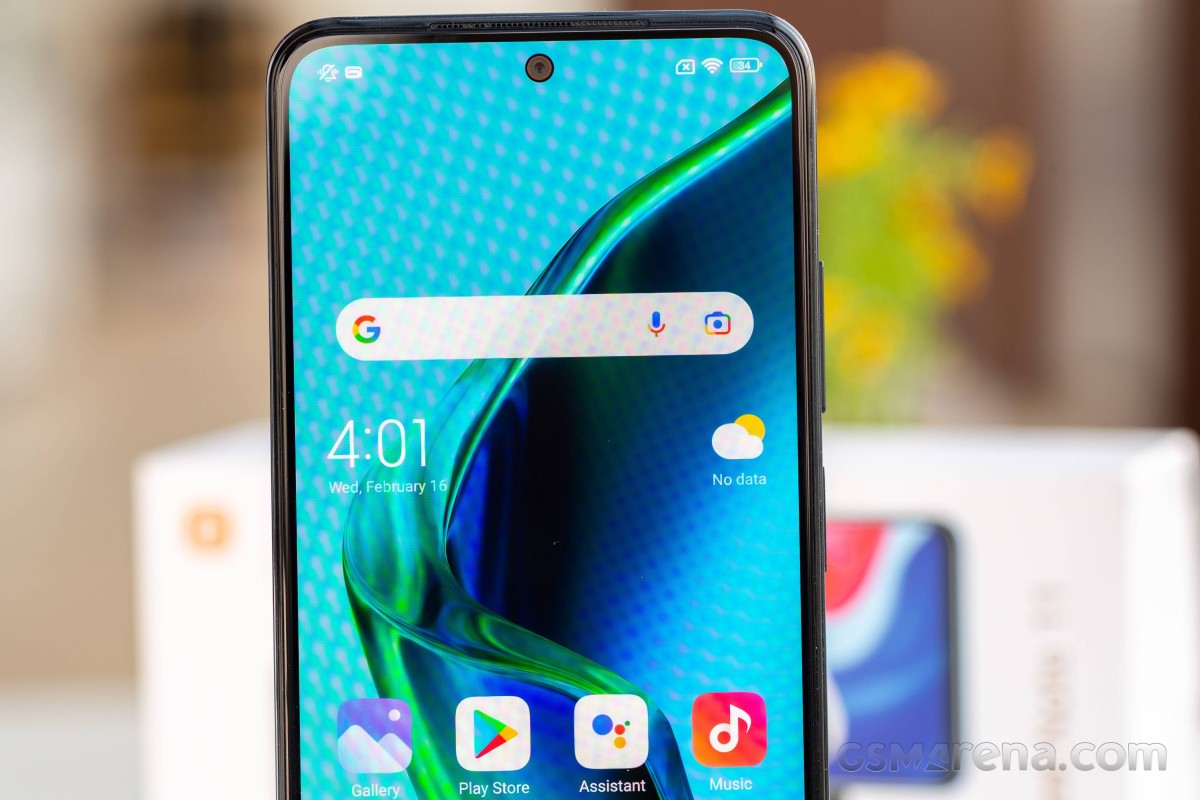 The 13MP selfie camera is nothing to phone home about either. It is based on the Samsung S5K3L6 sensor (1/3.1" size and 1.12 µm individual pixels) and has a rather dark f/2.4 lens. No autofocus or anything fancy for it either.
Camera app
The camera app is a rather straightforward implementation, though it does have its quirks. First, basic operation for changing modes works with side swipes (on the black bezel!), and you can also tap on the modes you can see to switch to those directly. Up and down swipes don't work for switching between the front and rear cameras; only the toggle next to the shutter release does that.
You can add, remove, and rearrange modes in the main rolodex by going to the More tab and navigating to the edit button, and you can access that from the settings menu as well. The unused modes will still be in that More tab, but you can switch to a (less intuitive) pull-out pane that's summoned from a line next to the shutter release.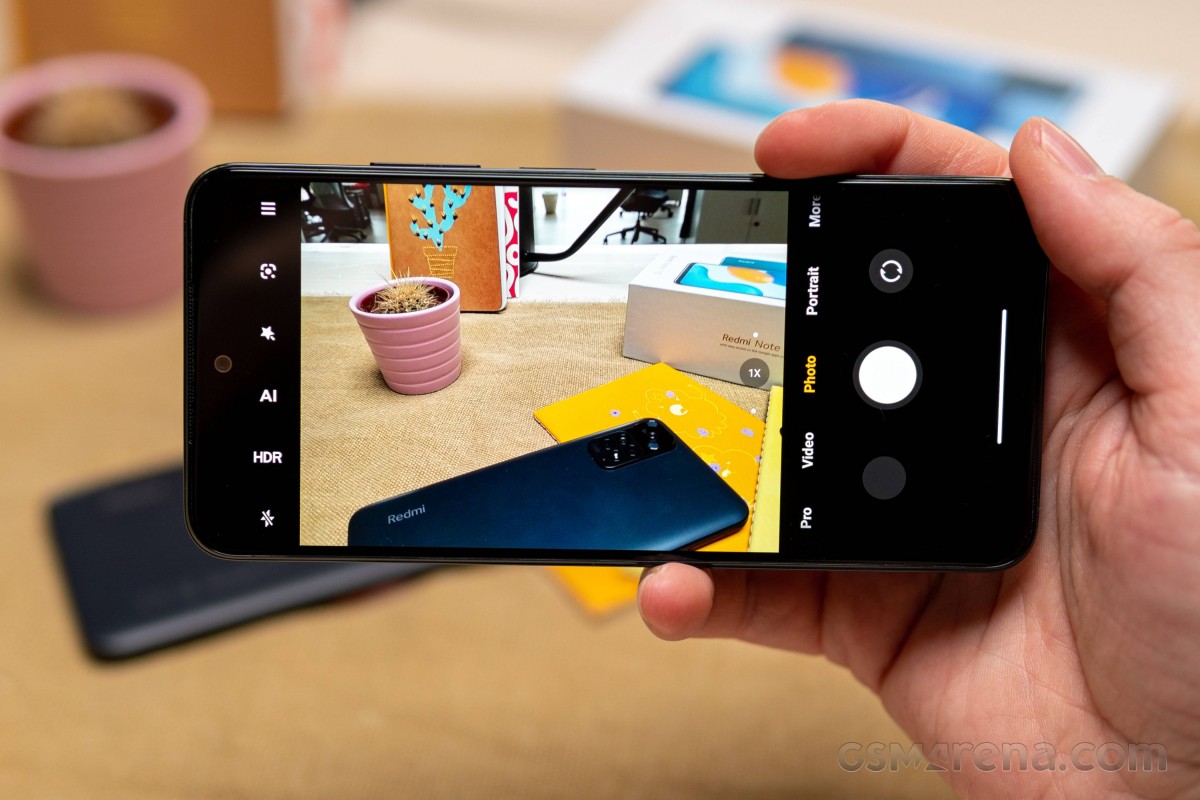 The hamburger menu at the far end is where you'll find additional options, including the Super Macro mode (why here and not a mode in the rolodex?), plus the icon to access the settings. Next to that hamburger menu, you have a flash mode switch, an HDR switch, an AI toggle, a shortcut to Google Lens, and a magic wand with beauty effects and filters.
On the near end, you have the camera zoom switch that operates in one of two fashions. The first is simply tapping on one of the three dots representing the ultra-wide, primary, and 2x digital options. Or you can tap on the active magnification and slide sideways to reveal even more zoom levels - 2x and 10x, plus a slider for intermediate magnifications.
There's a nicely capable Pro mode, where you can tweak the shooting parameters yourself. Unlike some of Xiaomi's other models, Pro mode is only available on the main and ultrawide cameras on the Redmi Note 11.
You get to pick one of 4 white balance presets or dial in the light temperature with a slider, there's a manual focusing slider (with peaking as an option), and shutter speed (1/4000s to 30s/15s/0.25s for main/ultrawide/macro) and ISO control with the range depending on which camera you're using. A tiny live histogram is available, and a toggle for zebras can be found in the hamburger menu.
As expected, there's a host of extra modes, including Long Exposure with its own set of different presets - moving crowd, neon trails, oil painting, light painting, starry sky, and star trails.
Night mode is only available for the main camera on the Redmi Note 11. And just like many previous Xiaomi models, there is no auto Night mode.
Photo quality
The main camera captures 12.5MP stills by default. These look decent, particularly for a budget device, but are nothing to phone home about. Colors look nice and true to life, and there is a good amount of detail in the shots. They are not overly soft either, even around the far corners of the frame. Contrast isn't bad either.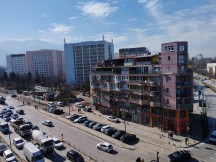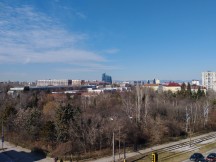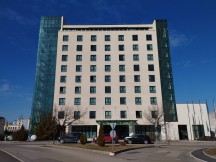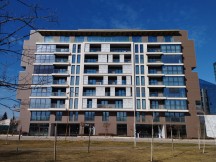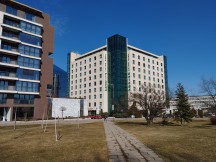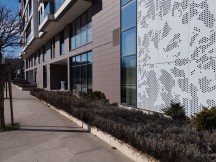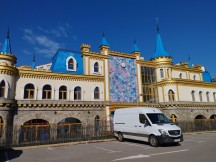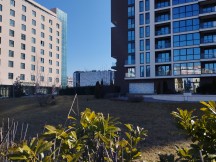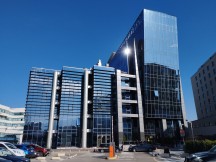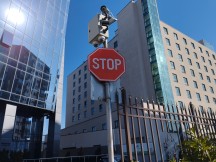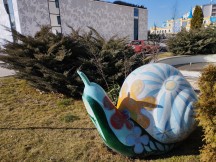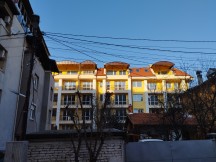 Xiaomi Redmi Note 11: 12.5MP main camera samples
On the flip side, these shots are a bit noisier than we would have liked. The sky and other uniform surfaces tend to look grainy. Dynamic range isn't stellar either, and the camera has a tendency to underexpose a bit and produce darker shots.
There is an Ai mode toggle on the Redmi Note 11, as is usually the case on recent Xiaomi phones. It does some automatic scene detection, which, going by the changing icons, is mostly accurate. Also, as usual, however, it tends to "improve" shots by saturating the colors and boosting contrast depending on the scenes - skies, greenery, buildings. We can't say we enjoy the effect ourselves. Then again, it can hide some of the noise, and it might be your cup of tea. In any case, we are glad Ai is disabled by default.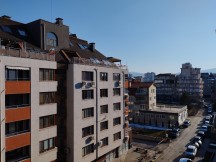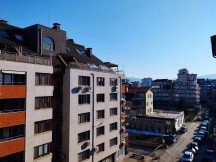 Xiaomi Redmi Note 11: 12.5MP main camera samples: Ai OFF • Ai ON
You can force the Redmi Note 11 to shoot in 50MP mode. Capturing these shots doesn't take too long either. We can't necessarily say we recommend using this mode, though, since you don't get much in the way of extra detail.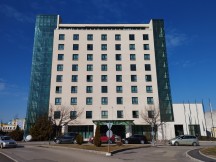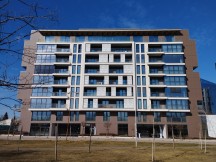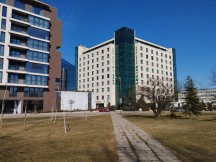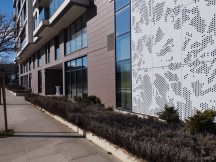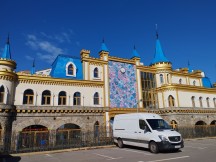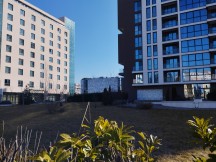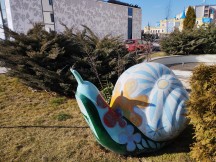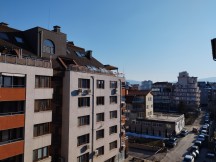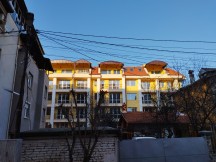 Xiaomi Redmi Note 11: 50MP main camera samples
Pixel-peeling reveals a slight advantage in sharpness for the 50MP stills, but on finer detail, especially in the distance, said sharpness looks more like artificial sharpening than actual detail. We think it's not worth the hassle of dealing with big file sizes just for that. Other than that, these shots retain the same characteristics as regular ones from the main cam.
The main camera can pull-off a pretty decent portrait shot. Subject detection and separation are almost perfect. The artificial bokeh is pleasant too. Detail is plenty, and there is very little noise to speak of. Portrait mode also works just as well on non-human subjects.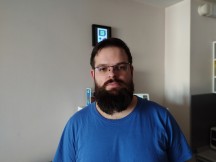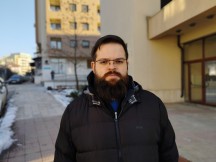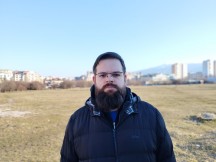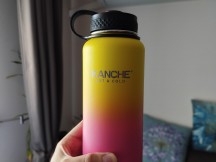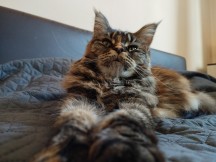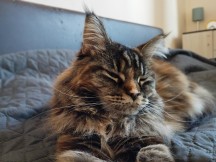 Xiaomi Redmi Note 11: 12.5MP main camera portrait samples
Honestly, the main gripes we have with these portraits are actually gripes with the rather limited dynamic range of the main camera itself and its tendency to underexpose, which frequently crushes detail in the shadows.
Xiaomi has seemingly been putting in some extra work into its digital zoom shots lately and its shows. These photos are not just a simple crop and upscale back to 12.5MP. There is definitely some "smart" upscaling involved.
At 2x shots look surprisingly good, perhaps even slightly better than 1x shots from the main camera since there appears to be more noise reduction going on. Even so, the photos still manage to retain plenty of detail and don't look overly soft. Colors are nice and natural, just like in 1x shots.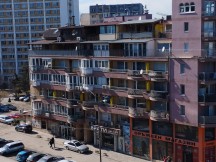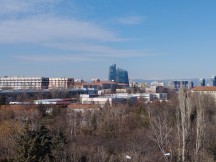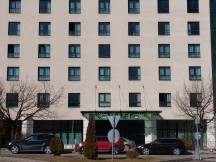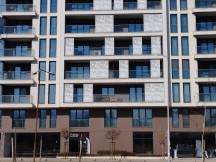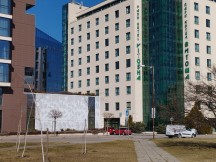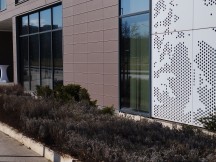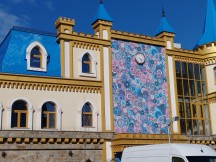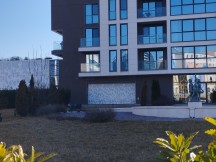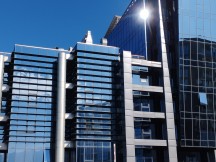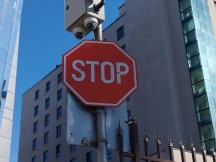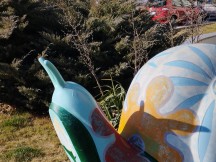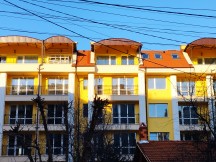 Xiaomi Redmi Note 11: 12.5MP 2x zoom main camera samples
These shots are still a bit dark, and the dynamic range isn't stellar, but overall, for a budget device - we can't complain. You probably don't want to zoom beyond 2x, though, since things start to deteriorate quickly.
Before we move on from the main camera, here is how it stacks up against competitors in our vast photo compare database. We made sure to include both 12.5MP and 50MP shots. Pixel-peep away.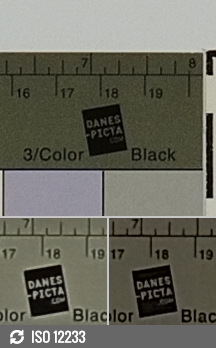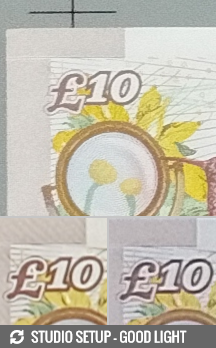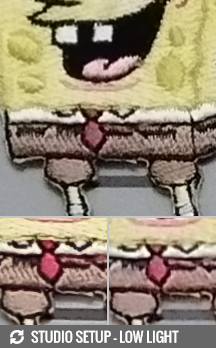 Xiaomi Redmi Note 11 against the Xiaomi Redmi 10 and the Nokia G21 in our Photo compare tool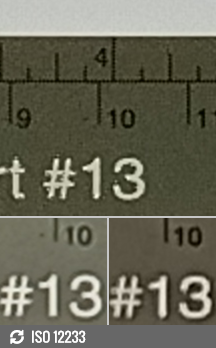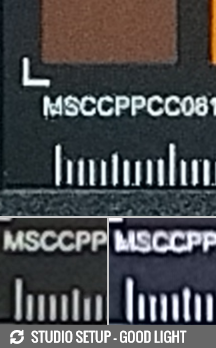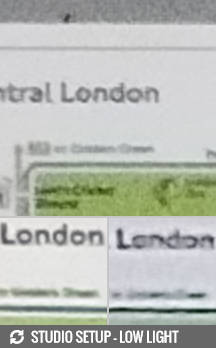 50MP: Xiaomi Redmi Note 11 against the Xiaomi Redmi 10 and the Nokia G21 in our Photo compare tool
Shots from the 8MP ultrawide camera are a bit of a letdown, particularly since we've seen much better performance from 8MP ultrawides on recent Xiaomi devices. Even budget ones. While still mostly usable at a 1:1 zoom level, these stills are processed in an aggressive way. Most fine detail actually picked up and recognized by the algorithms is aggressively oversharpened and even distorted to the point of pixelization. That leaves behind a mess of smeary and blurry "blobs" for things like far away foliage and surfaces alongside pixelated "detail".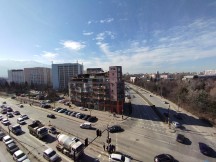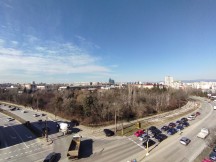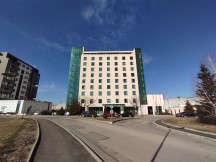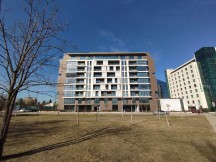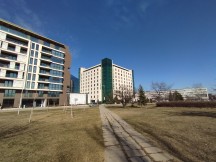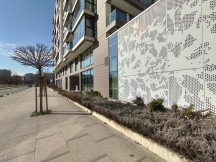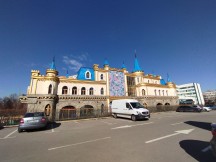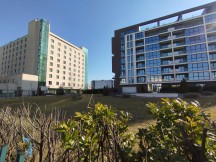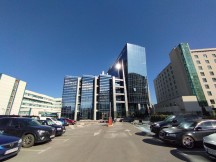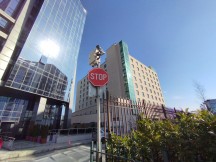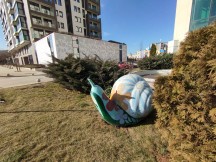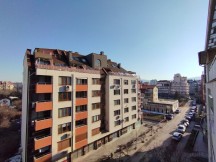 Xiaomi Redmi Note 11: 8MP ultrawide camera samples
At least the ultrawide seems to expose a bit better than the main camera, resulting in slightly brighter shots. Though the dynamic range is even more limited here, as expected, and that still frequently ends up being detrimental to detail in shadows.
Last and probably least, rounding out the rear cameras on the Redmi Note 11, we have the 2MP dedicated macro camera. Despite its diminutive size, low resolution, fixed focus and dim lens, it actually captures surprisingly detailed and usable shots. Colors look just fine. The fixed focus is quite forgiving.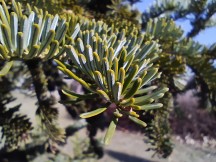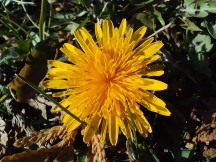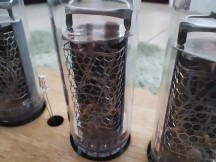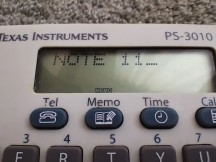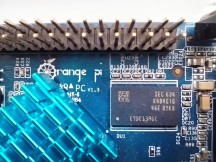 Xiaomi Redmi Note 11: 2MP macro camera samples
It is still preferable to take at least a few shots to ensure at least one works, but the results are surprisingly clean and usable. We still don't know why Xiaomi insists on having the Macro mode shortcut in the most awkward place, though.
Shots from the 13MP selfie camera are all-around solid. Detail is great. Colors look natural. Even though the focus is fixed, just like with the macro cam, the focal plane is nice and wide and forgiving.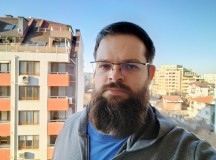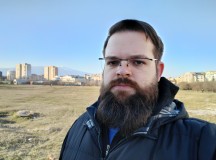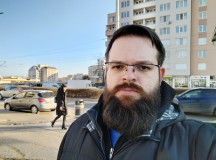 Xiaomi Redmi Note 11: 13MP selfie camera samples
There is some noise in the frame, but it's hardly bothersome. The only important detail to note here is that you pretty much always want HDR set to auto. Or rather never want to shoot with it disabled since the background just gets horribly overexposed and practically erased.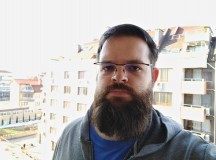 Xiaomi Redmi Note 11: 13MP selfie camera samples, HDR Off
This unfortunate issue plagues the otherwise decent selfie portraits. These retain the excellent quality of regular selfies, with consistently good subject detection and separation, though still not perfect.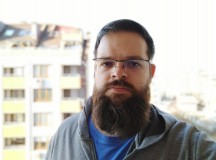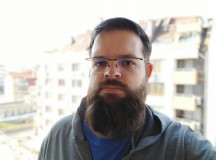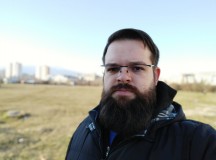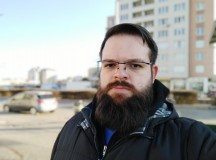 Xiaomi Redmi Note 11: 13MP selfie camera portrait samples
The trouble is that HDR is not available for selfie portraits and hence is unable to mitigate whatever is causing the background to overexpose and clip so aggressively. Then again, it is arguably less of an issue since it is meant to be blurred anyway.
Low-light photo quality
The main camera captures what can best be described as usable but unimpressive shots. Good enough for a budget device, mostly thanks to the laid-back noise suppression, which leaves behind plenty of noise but also doesn't destroy detail in the process. Colors look decent and true to life as well.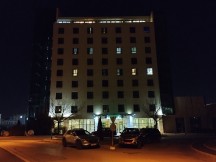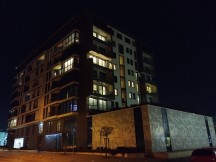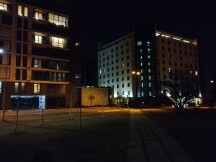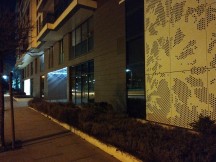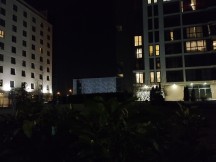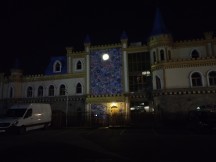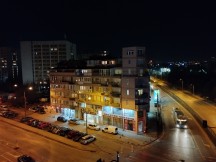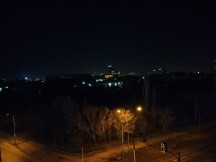 Xiaomi Redmi Note 11: 12.5MP main camera low-light samples
Dynamic range is poor, and contrast isn't particularly great. This is where Night mode would typically step it, but, unfortunately, as with some of its previous budget devices, Xiaomi still hasn't made night mode worthwhile. It can slightly brighten up the occasional shot, but it does little to nothing for detail and noise.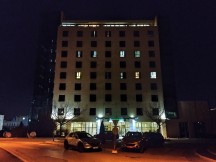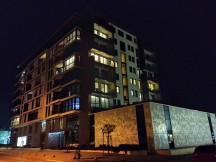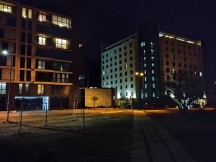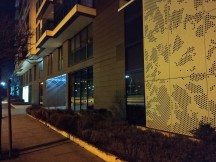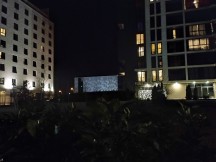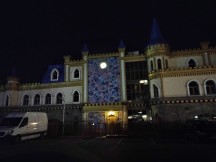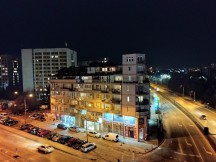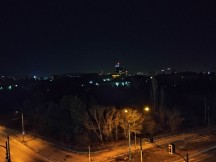 Xiaomi Redmi Note 11: 12.5MP main camera night mode samples
In fact, on occasion, its stacking can lead to slightly softer areas of the shot. At least it doesn't take too long to capture a night mode shot. Even so, we can't recommend using it, particularly on 1x shots. There can be a bit more of a case to be made for night mode in 2x zoom shots.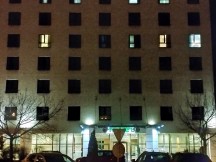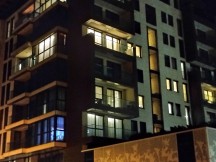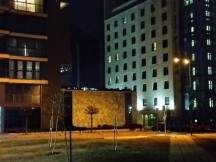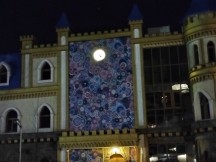 Xiaomi Redmi Note 11: 12.5MP 2x zoom main camera night mode samples
These tend to be a bit brighter on average than regular 2x low-light shots. Again, the difference is hardly significant, and 2x zoom shots from the Redmi Note 11 at night are kind of a stretch as a whole.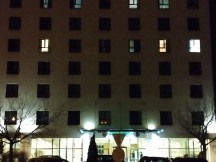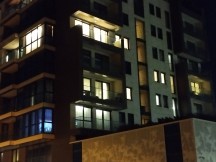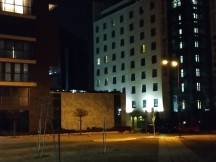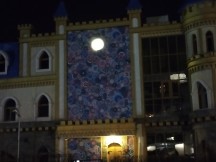 Xiaomi Redmi Note 11: 12.5MP 2x zoom main camera low-light samples
Low-light shots from the 8MP ultrawide camera are pretty disappointing. At least you can make out what is in the shot, but beyond that, these are quite soft and dark. At least the aggressive overprocessing and pixelization artifacts from daylight ultrawide shots appear to be absent in low-light. Either the algorithms are struggling to actually find something to oversharpen, or we just can't notice the damage in the final photo.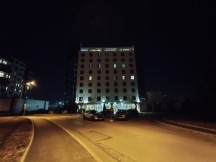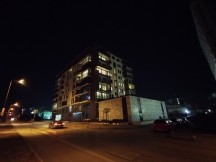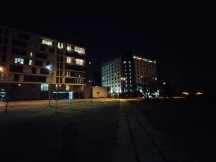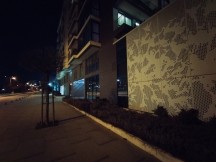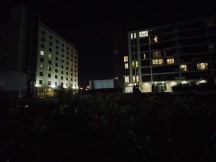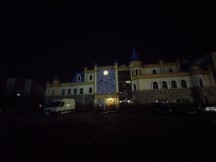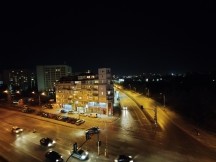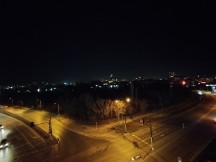 Xiaomi Redmi Note 11: 8MP ultrawide camera low-light samples
There is no night mode available for the ultrawide camera on the Redmi Note 11.
Video quality
The Redmi Note 11 is limited when it comes to video capture, mostly due to the capabilities or rather lack thereof of the ISP inside the Snapdragon 680. The Redmi Note 11 can capture video at either 1080p@30fps or 720p@30fps on both its main and ultrawide cameras, as well as the selfie, and that's it. No 4K, not even a 60fps mode. That's an unfortunate reality, particularly since the older Redmi Note 10 could shoot 4K.
You do at least get the choice between the standard h.264 encoding or the more efficient h.265 (HEVC) encoder. The former 1080p videos end up with a solid 20 Mbps AVC videos stream and a 48 kHz stereo audio stream inside an MP4 container-the usual.
As far as 1080p goes, both the main and ultrawide cameras actually manage decent video capture. The colors and exposure are noticeably different between the two, and the ultrawide understandably struggles with dynamic range a lot more, but detail is decent for FullHD, and there is very little noise.
There is no OIS present on any camera on the Redmi Note 11. There is also no EIS option available in the camera settings menu. However, there is definitely some amount of relatively mild electronic stabilization that is always enabled. It does well enough to smooth out camera shake and slow controlled pans on both the main cam and the ultrawide, but not much else.
Unfortunately, having the EIS always enabled and not transparent to the user makes perfectly framing a video practically impossible. We can't imagine many people will need to precisely frame a poster in their day-to-day lives, but you'll have to excuse our framing since whatever cropping and reframing the EIS is doing, it's not even visible in the camera preview viewfinder, making this an impossible task.
Still, here is how the Redmi Note 11 stacks up against competitors in our extensive video comparison database.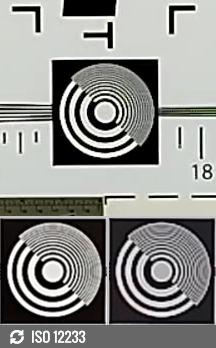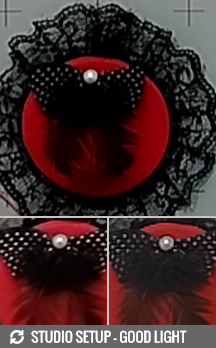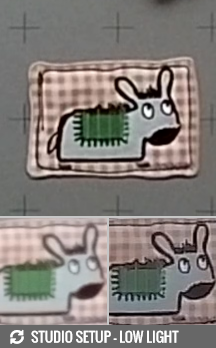 1080p: Xiaomi Redmi Note 11 against the Xiaomi Redmi 10 and the Nokia G21 in our Video compare tool
Finally, low-light videos from the Redmi Note 11 are also what we would call decent but entirely unimpressive. We give it a pass for a budget device. There is a reasonable amount of detail, considering the FullHD resolution and noise, while present is not over the top. Colors are decent too.
Beyond that, don't expect too much out of these since the Redmi Note 11 is clearly struggling with dynamic range and both crushing shadows and handling light sources poorly.