A Lite-er camera setup
The Mi Note 10 Lite has what is a distinctly downgraded camera setup compared to the one on the Mi Note 10. The 108MP primary is gone, and so are both of the Note 10's telephotos, while the ultra wide has seen a drop in resolution and has been stripped of its autofocusing capabilities. But the Mi Note 10 had one of the most comprehensive camera configurations on the market (still has), so going a few notches down from that could still make for a reasonable camera experience.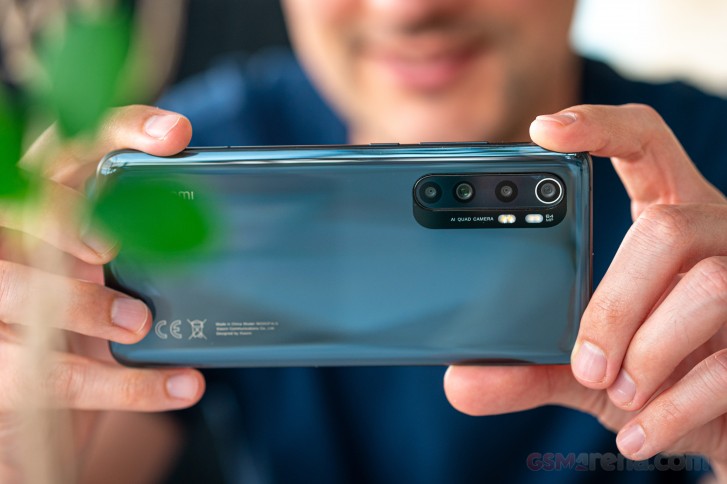 The Lite's main cam relies on the popular 64MP Quad Bayer sensor - a 1/1.7" imager with 0.8µm pixels that outputs 16MP photos by default. The lens has a 26mm equivalent focal length and an f/1.9 aperture. Unlike the one on the Mi Note 10, the Lite's isn't stabilized.
The ultra wide camera uses an 8MP sensor behind an f/2.2 aperture length of unspecified focal length, but one that is plenty wide indeed.
With no telephotos on board to help out with depth detection for portraits, there's a dedicated 5MP module for just that. A 2MP unit for close ups is also present bringing the total camera count on the back to 4.
For selfies, the Mi Note 10 Lite packs a 16MP camera in the display notch. The lens has an f/2.5 aperture and no autofocus.
Xiaomi's camera app looks and feels mostly the same, regardless of module count and specifics. You swipe from side to side to change modes, but a bit of a nuisance is that you can only switch by one mode at a time - so, for example, going from Photo mode to Night mode requires three separate swipes, instead of one long one. You can also tap on the modes that you can see to switch to those directly, though they don't all show up on one screen. Up and down swipes don't work for switching between the front and rear cameras, only the toggle next to the shutter release does that.
On the near end of the viewfinder, you have the rear camera switch that operates in one of two fashions. The first one is simply tapping on the circle with the active magnification to cycle between the main cam's native view (1x), a digitally zoomed in 2x, and the 0.6x for the ultra-wide. Alternatively, you can tap on the respective dots for direct access to each magnification.
On the opposite end of the viewfinder, you have a flash mode switch (Off/Auto/On/Torch/Soft light), an HDR switch (Off/Auto/On), an AI toggle, the macro mode shortcut and a magic wand with beauty effects and filters. Behind a hamburger menu, you'll find some more options plus the shortcut to the full settings menu.
There's a nicely capable Pro mode, where you can tweak shooting parameters yourself. You get to pick one of 4 white balance presets or dial in the light temperature with a slider, there's a manual focusing slider (arbitrary units 0-100), and shutter speed and ISO control with ranges depending on which camera you're using. You can access both the main cam and the ultra wide, as well as the macro module, while in Pro mode. Behind the A button up top, you can select between focus peaking and zebras for overexposure, but a live histogram is missing. A metering mode selector is available too.
Image quality
Daylight photos from the Mi Note 10 Lite turn out really good. They are nicely detailed, and noise performance is excellent. Colors are rendered true-to-life and dynamic range is quite wide.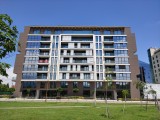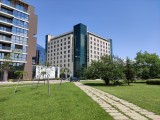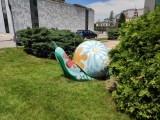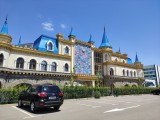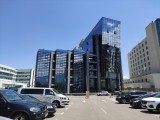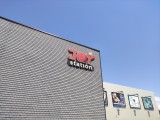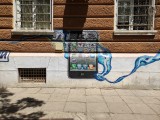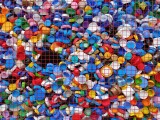 Daylight samples, main cam, 16MP
If you're looking for more contrasty and colorful images, that's what you'd generally get by enabling the AI camera mode. However, we find these images too over the top in terms of saturation, while the boosted contrast makes for less detail in the tonal extremes. And it's not like the regular images are lacking in either of these areas.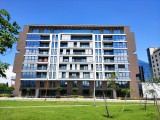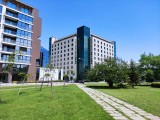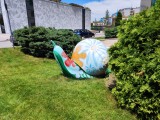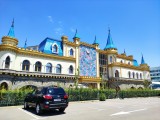 Daylight samples, main cam, 16MP, AI camera on
The main cam can capture images in its nominal resolution too, and in good light, you can extract some extra detail out of a scene by going for the 64 MP mode. It comes with little to no dynamic range penalty and the increase in noise is smaller than what we've come to expect, though noise is still more visible than in 16MP shots.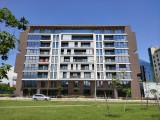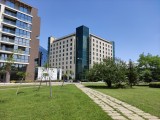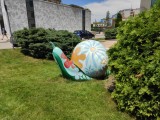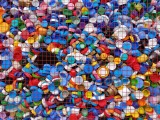 Daylight samples, main cam, 64MP
The Mi Note 10 Lite may not have a tele camera, but it does offer you a '2x' toggle in the viewfinder. That gives you a zoomed in view from the main cam, which produces usable, if not pin sharp images.
The ultra wide angle cam of the Mi Note 10 Lite is just 8MP, but for its relatively low resolution, it takes decent images. The detail is okay, and colors are pleasing if a little warmer than the main cam's. Dynamic range is on the narrow end of the spectrum, but not unreasonable for the specs.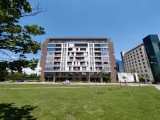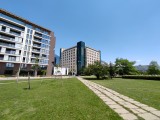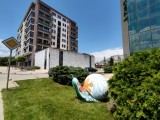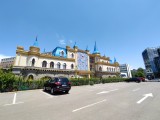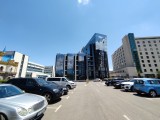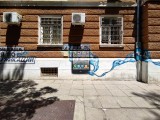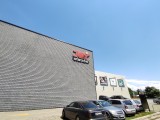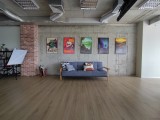 Daylight samples, ultra wide cam
A distortion correction toggle in settings comes switched on out of the box and that's where we'd leave it unless the bulging uncorrected look is what you're after for artistic purposes.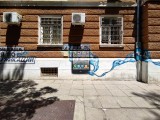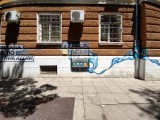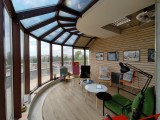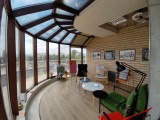 Distortion correction: On • Off • On • Off
Low-light performance on the Mi Note 10 Lite doesn't impress. Images out of the main cam are generally soft and smeary, particularly in the darker areas. On a positive note, colors are well preserved, and dynamic range is good for the class. Having said that, underexposure is common in darker scenes.
Night mode improves things in these circumstances lifting the shadows nicely and revealing detail there that's not present in Photo mode. Highlight recovery is also part of the benefits. We've been getting this pronounced orange cast recently in some scenes involving warm lights and the Mi Note 10 Lite exhibits that too.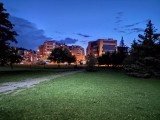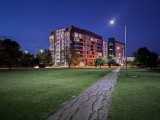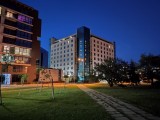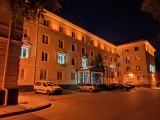 Low-light samples, main cam, Night mode
2x zoom shots can best be described as passable. You'd be wise to only look at them at fit to screen magnification where you can appreciate their global properties like colors and dynamic range. At 1:1 level a prevailing softness will ruin the positive impression.
Night mode works at this zoom level too delivering the expected improvement in dynamic range and development in the tonal extremes. A heavy dose of sharpening can be seen even without looking up close, however.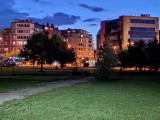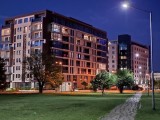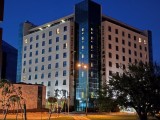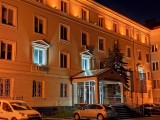 Low-light samples, 2x zoom, Night mode
The ultra wide angle cam struggles in low light. It heavily underexposes dark scenes, and its images turn out very soft. There is no Night mode for it either.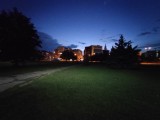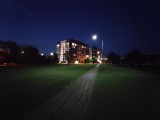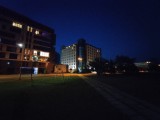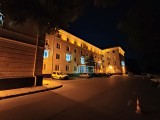 Low-light samples, ultra wide cam
Once you're done with the real world samples, head over to our Photo compare tool to see how the Xiaomi Mi Note 10 Lite stacks up against the competition.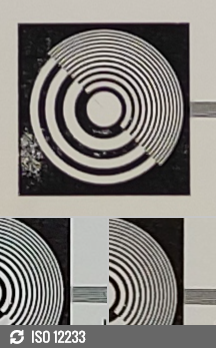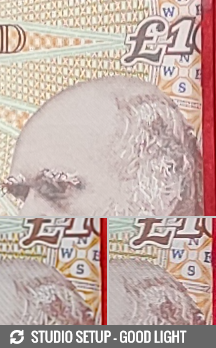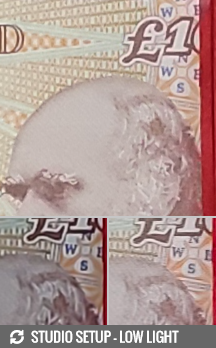 Xiaomi Mi Note 10 Lite against the Galaxy A71 and the Realme 6 Pro in our Photo compare tool
Portrait mode
Portrait mode works quite well on the Mi Note 10 Lite. Subject detection is very proficient in most circumstances resulting in trouble-free border areas around the subject. The torture test with the plant in the foreground did confuse the algorithm, but that's not uncommon. Skin tones are nice, exposure prioritizes faces and HDR is available too for high-contrast scenes. Using the relatively wide main camera for these, you'll need to get pretty close to your subject for head-and-shoulders framing, however.
Portrait mode works on non-human subjects too with similarly great results.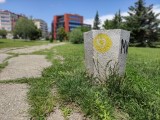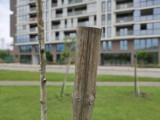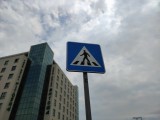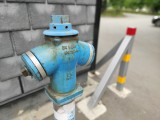 Portrait samples, non-human subjects
Close-ups
The Mi Note 10 Lite's 'macro' camera lets you get really close to your subject. Its autofocusing capability means that you don't need to be at one very specific distance away, which is handy. It does capture decent close-ups, but with just 2MP of resolution, those aren't the most detailed of shots. It's got a fairly limited dynamic range and a visible green color shift.
Selfies
Selfies out of the Mi Note 10 Lite come out alright. Detail is good, though there's an artificially sharpened look to the way it's rendered. Colors are a bit off, and it's not the good kind where it makes your face look nice and warm, but it's more of a greenish cast. Dynamic range and exposure biasing for faces are great, however.
Selfie portraits have fairly good subject separation, particularly for a single-cam setup. We found a bit of an inconsistency with its HDR behavior since it's not a setting you can force on - while most of the time HDR doesn't kick in for selfie portraits, in this one scene (the fourth shot) it did work.
Video recording
The Mi Note 10 Lite records video up to 4K at 30fps with its main cam and 1080p at 30fps with its ultra-wide module. 2x zoom is also available, courtesy of the 64MP module. The default codec used is h.264, but you can opt for h.265 and save space if you're shooting a ton of videos.
The Lite's main camera produces high-quality footage. 4K clips (bitrate of 42Mbps) are very detailed and have natural looking processing. Contrast is high, perhaps too high, resulting in too dark shadows for our liking and we'd prefer a slightly brighter exposure overall. We can't find fault with the colors - they vivid, but not too much so.
1080p at 30fps footage (20Mbps) has a grittier, aggressively sharpened look but does retain a good level of detail. Color, exposure, and dynamic range properties remain the same as in 4K. 1080p at 60fps videos get the same bit rate as 30fps ones and it's no wonder that it comes with a detail penalty, but also narrower dynamic range - they're still decent, just not as good.
Zooming it to 2x, 4K footage loses some of its sharpness when viewed up close - there is some upscaling going on after all. 1080p footage at both frame rates maintains the same quality as in 1x clips.
The ultra wide-angle cam's footage has narrower dynamic range than what the main cam offers. Here too a minor bump in exposure would be appreciated. Detail is decent, colors are a bit more saturated than out of the 64MP unit, but not beyond reason.
Video stabilization is available on both the main cam (except for 1080p at 60fps) and the ultra-wide, and it works excellently across the board. Walking induced shake is ironed out nicely, pans are handled smoothly as well. Even at the 2x zoom level, you can get some very stable footage.
Here's a glimpse of how the Xiaomi Mi Note 10 Lite compares to rivals in our Video compare tool. Head over there for the complete picture.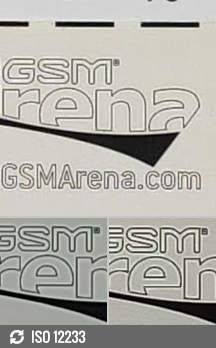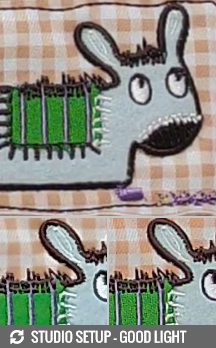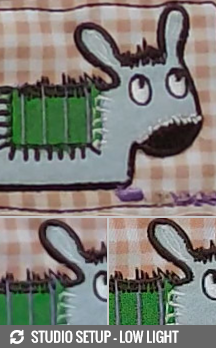 Xiaomi Mi Note 10 Lite against the Galaxy A71 and the Realme 6 Pro in our Video compare tool