One of the best LCDs, the HRR is just part of the reason
This is arguably one of the best LCDs on the market. The tall 20:9 6.67-inch display with 1080 x 2400px resolution impresses with high brightness, HDR10+ support, and a 144Hz refresh rate. This is perhaps one of the most advanced LCD panels to step in our office, mostly because of its adaptive sync support. But more on that later.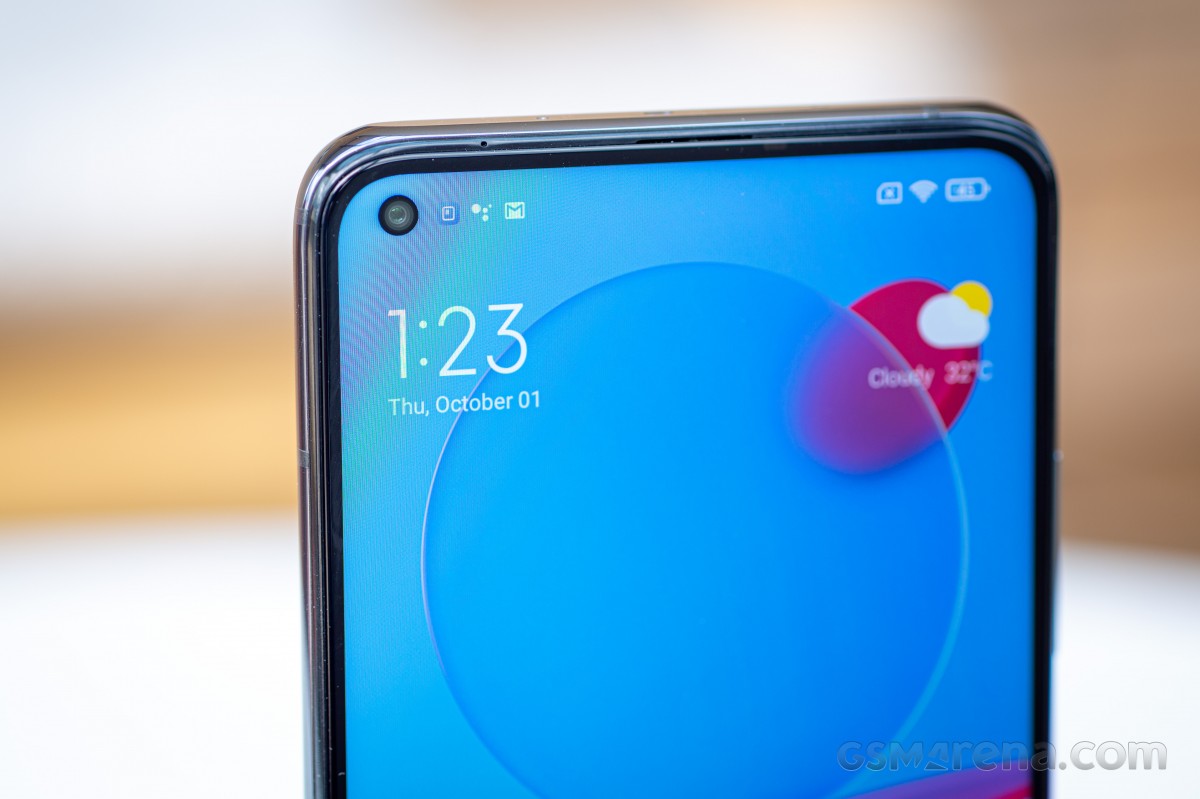 Regardless of what camp you support - HRR IPS LCD or "OLED above all," the facts are that this display here can go head to head with OLED competitors. The maximum recorded brightness is around 500 nits depending on which color mode you choose. At the same time, at Max Auto, the display hits 630 nits - enough to provide a comfortable viewing experience on a bright sunny day. So the only thing you will be missing coming from an OLED are the really inky blacks. Not to say that this LCD doesn't have high contrast and deep black levels, it's just that it's not OLED-grade. Mostly because of the backlight halos around the punch-hole camera in the upper-left corner of the display and around the top and bottom bezels, it can only be seen with white and bright backgrounds.
Display test
100% brightness
Black,cd/m2
White,cd/m2
Contrast ratio
Xiaomi Mi 10T Pro
0.432
512
1185:1
Xiaomi Mi 10T Pro (Max Auto)
0.541
630
1165:1
Samsung Galaxy S20 FE
0
404
∞
Samsung Galaxy S20 FE (Max Auto)
0
823
∞
Xiaomi Mi 10 5G
0
522
∞
Xiaomi Mi 10 5G (Max Auto)
0
854
∞
Samsung Galaxy S20+
0
379
∞
Samsung Galaxy S20+ (Max Auto)
0
797
∞
OnePlus 8
0
496
∞
OnePlus 8 (Max Auto)
0
803
∞
Realme X50 Pro 5G
0
525
∞
Realme X50 Pro 5G (Max Auto)
0
635
∞
Xiaomi K20 Pro/Mi 9T Pro
0
453
∞
Xiaomi K20 Pro/Mi 9T Pro (Max Auto)
0
643
∞
Xiaomi Poco F2 Pro
0
516
∞
Xiaomi Poco F2 Pro (Max Auto)
0
854
∞
The included color presets are quite a few and a bit confusing too. The default one is Auto, which is recommended and adjusts the display's color calibration to match the surrounding environment.
The Saturated mode offers colors that are a bit over the top and blue-ish whites. The average dE2000 in this mode is 4.7. The Original color preset brings the value down to just 2.3 with whites being just a little off, again leaning towards blue.
Now the complication comes with the Advanced mode where you are allowed to choose between Enhanced, Original, P3, and sRGB. We've tested the P3 mode against the DCI-P3 color gamut and the sRGB against the sRGB color gamut. The average dE2000 in both modes is very good at DeltaE 3.8.
Now off to the fun part - the high refresh rate. Xiaomi advertises an adaptive refresh rate technology called Smart AdaptiveSync Display. Depending on the content, the phone would adjust the screen's refresh rate to 30, 48, 50, 60, 90, or 144Hz. Usually, you'd see YouTube and Netflix videos running at 48-50Hz, but if you put a 60fps video on, the screen will go as high as 120Hz. It works with local files, too.
Our only issue is the MEMC feature, which can't be turned off during video playback. This is a feature that can be found in modern TVs. Also known as the Soap Opera Effect, it's one of the TV features that we like to turn off as soon as we get a new TV set. It inserts system-generated 'compensation frames' in-between the real ones to boost the overall frame rate for added smoothness. For example, when viewing the 24fps video, the phone will boost 48fps to match the 48Hz refresh rate.
The results aren't always great as it can produce a smearing effect depending on the video contents. OnePlus offered a similar feature with its OnePlus 8 Pro but at least provided users the option to turn it off.
We couldn't find a similar option on the Mi 10T Pro, and we hope to see it in a future update because, in our opinion, having MEMC always-on has the potential of ruining the viewing experience when watching a video.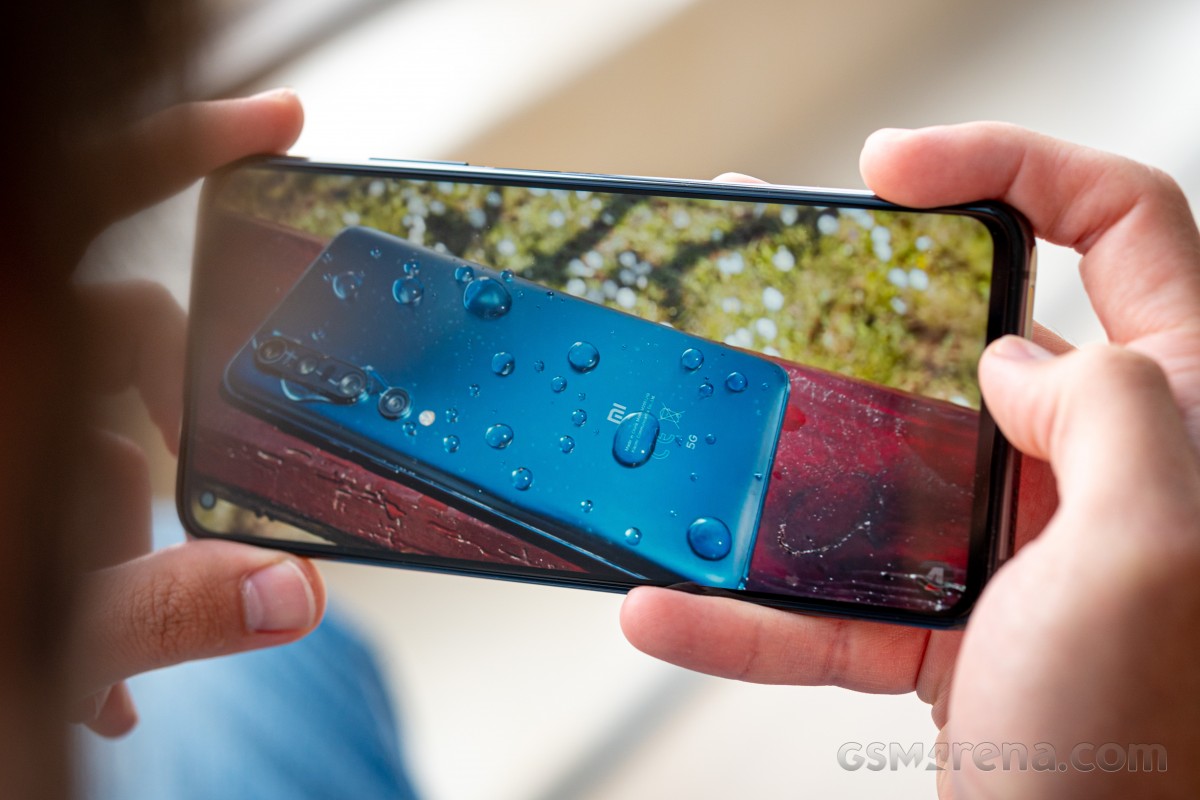 Back to the adaptive sync - the system can detect static images and animations. As soon as you stop interacting with the display, the refresh rate is adjusted to 60Hz and sometimes 50Hz, and when you touch the display, it shoots back up to 144Hz or the maximum allowed depending on your settings. And yes, we checked, it works in Chrome too.
Excluding the MEMC thing, this is by far one of the best, if not the best, adaptive sync solution with smart detection of the content and plenty of refresh rate steps in-between.
Last, but not least, the HDR10+ is a feature that not all streaming service platforms support, but we checked, and HDR10 is available on YouTube and Netflix. The HDR video watching experience is not amazing because of the large backlight zones which prevent local dimming from being super precise. Still, it does make movies and videos look better.
Battery life
Given just the size of the battery, we were expecting excellent screen-on and off-screen runtimes. But it seems that the overall optimization of the system can get most of the 5,000 mAh battery. We mostly give credit to the fairly granular control over refresh rate, which proves to preserve the battery throughout the day. We weren't able to run the web browsing test at 144Hz as it defaults back to around 50-60Hz, and, of course, there's also no point in testing the video playback time 144Hz either.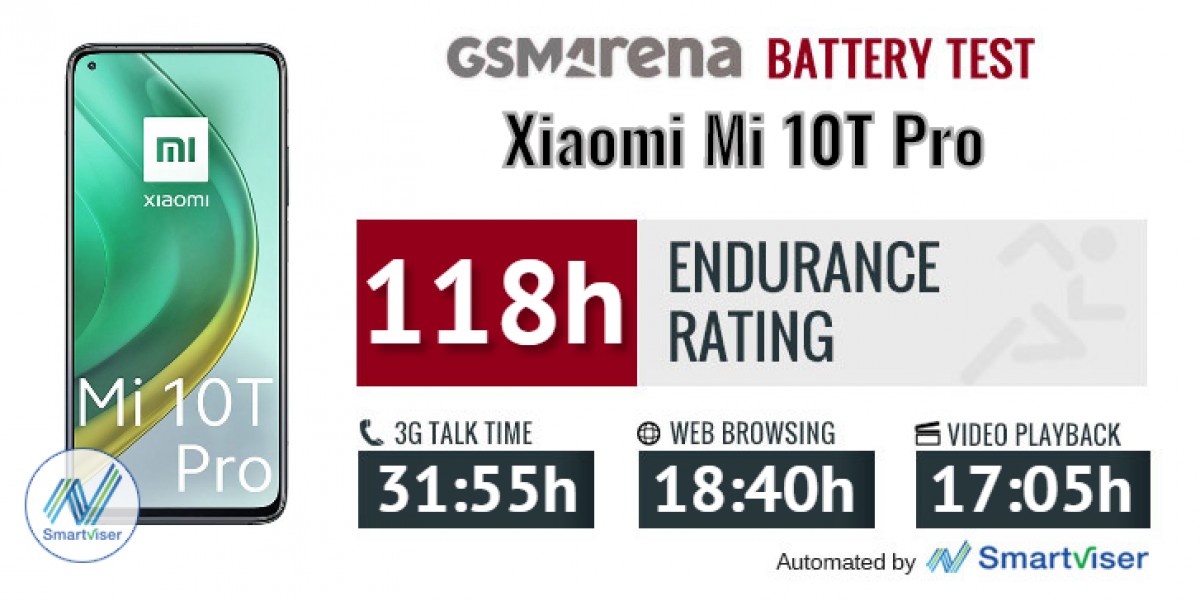 Our battery tests were automated thanks to SmartViser, using its viSer App. The endurance rating above denotes how long a single battery charge will last you if you use the Xiaomi Mi 10T Pro for an hour each of telephony, web browsing, and video playback daily. We've established this usage pattern so that our battery results are comparable across devices in the most common day-to-day tasks. The battery testing procedure is described in detail in case you're interested in the nitty-gritty. You can check out our complete battery test table, where you can see how all of the smartphones we've tested will compare under your own typical use.
Charging speed
The handset comes bundled with a proprietary 33W-rated charger, but the Mi 10T Pro is also compatible with the Power Delivery 3.0 standard. Thanks to the so-called MMT parallel charging, the 5,000 mAh battery's charging was completed in just 58 minutes, which is respectable for a 33W charging system. At the 30 minute mark, the phone showed 61%.
30min charging test (from 0%)
Realme X50 Pro 5G
95%
Xiaomi Mi 10T Pro
61%
Xiaomi Poco F2 Pro
60%
Samsung Galaxy S20 FE (25W)
57%
Xiaomi Mi 10 5G
53%
Samsung Galaxy S20 FE (15W bundled)
37%
Time to full charge (from 0%)
Realme X50 Pro 5G
0:38h
Xiaomi Mi 10T Pro
0:58h
Xiaomi Poco F2 Pro
1:05h
Samsung Galaxy S20 FE (25W)
1:10h
Xiaomi Mi 10 5G
1:12h
Samsung Galaxy S20 FE (15W bundled)
1:35h
Speaker test
A very welcome upgrade over the Mi 9T Pro is the speakers. The earpiece doubles as a second loudspeaker, and we found it to be just as loud as the bottom-firing one. The handset produces well-balanced audio with clear vocals but lacks fullness and bass. The maximum loudness isn't impressive, but we find it sufficient.
Use the Playback controls to listen to the phone sample recordings (best use headphones). We measure the average loudness of the speakers in LUFS. A lower absolute value means a louder sound. A look at the frequency response chart will tell you how far off the ideal "0db" flat line is the reproduction of the bass, treble, and mid frequencies. You can add more phones to compare how they differ. The scores and ratings are not comparable with our older loudspeaker test. Learn more about how we test here.
Audio output quality
We've recently discontinued our audio output quality test.
The reason for that is that most phones that arrived for testing were already excellent in this regard. Whatever difference there was, it was marginal and probably indistinguishable to anything but our lab equipment.