A Lite-er camera setup
The Mi 10 Lite 5G has more of a Redmi-ish camera system - it covers the basics without offering anything too fancy. The main module on the back uses an iteration of a 48MP Quad Bayer style sensor paired with a 26mm f/1.8 lens. There's an ultra wide angle camera too - with a modest 8MP sensor and an f/2.2 aperture lens that should cover a 120-degree field of view.
There's a total of 4 cams on the Mi 10 Lite 5G's back and to get to that number you need to count a couple of 2MP units. One of them is the depth sensor that can't take pictures on its own, but instead only assists in portraits. The other one is a slightly more useful 'macro' cam for taking close-ups, and you do so at varying (short) subject distances as it has autofocus.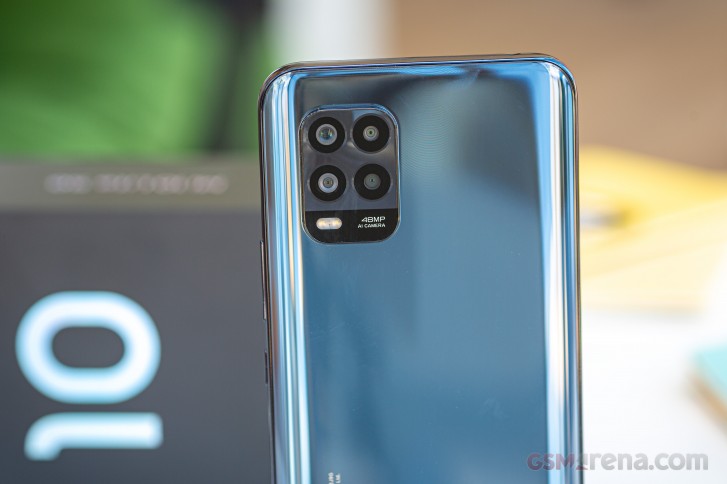 For selfies, the Mi 10 Lite 5G uses a rather common cam in Xiaomi's lineup - a 16MP f/2.5 fixed focus unit. It's the same one you'd find on the Mi Note 10 Lite and the Poco M2 Pro, to name just a couple.
As we've witnessed time and time again, Xiaomi's camera app looks and feels mostly the same, regardless of module count and specifics. You swipe from side to side to change modes, but a bit of a nuisance is that you can only switch by one mode at a time - so, for example, going from Photo mode to Night mode requires three separate swipes, instead of one long one. You can also tap on the modes that you can see to switch to those directly, though they don't all show up on one screen. Up and down swipes don't work for switching between the front and rear cameras, only the toggle next to the shutter release does that.
On the near end of the viewfinder, you have the rear camera switch that operates in one of two fashions. The first one is simply tapping on the circle with the active magnification to cycle between the main cam's native view (1x), a digitally zoomed in 2x, and the 0.6x for the ultra-wide. Alternatively, you can tap on the respective dots for direct access to each magnification.
On the opposite end of the viewfinder, you have a flash mode switch (Off/Auto/On/Torch/Soft light), an HDR switch (Off/Auto/On), an AI toggle, the macro mode shortcut and a magic wand with beauty effects and filters. Behind a hamburger menu, you'll find some more options plus the shortcut to the full settings menu.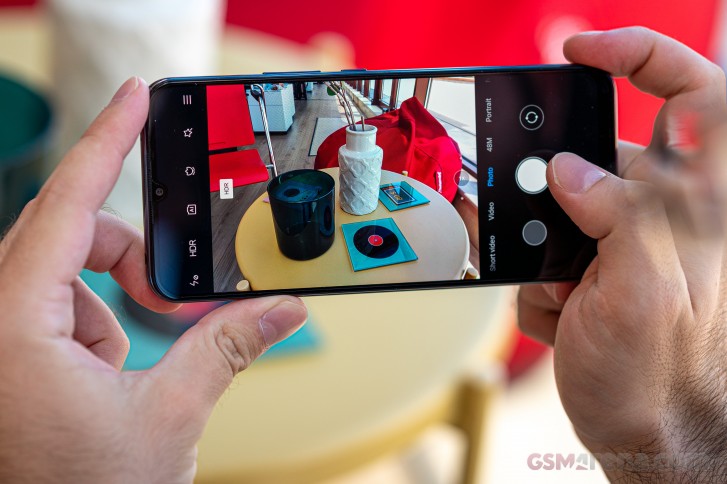 There's a nicely capable Pro mode, where you can tweak shooting parameters yourself. You get to pick one of 4 white balance presets or dial in the light temperature with a slider, there's a manual focusing slider (arbitrary units 0-100), and shutter speed and ISO control with ranges depending on which camera you're using. You can access both the main cam and the ultra wide, as well as the macro module, while in Pro mode. Behind the A button up top, you can select between focus peaking and zebras for overexposure, but a live histogram is missing. A metering mode selector is available too.
Image quality
The Mi 10 Lite 5G's daylight photos from the main cam are very nice. They are sharp and detailed and noise is not obtrusive in any way, though there is some of it if you look closely. Colors are rendered a notch livelier than real life, an approach we don't mind. Dynamic range is respectably wide, though if we were to nitpick in this respect we'd appreciate a bit more development in the shadows.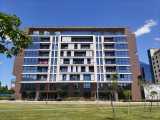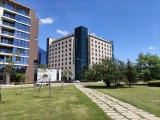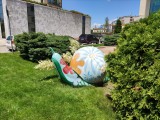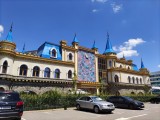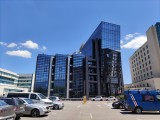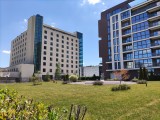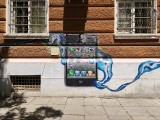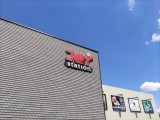 Daylight samples, main cam, 12MP
Turning on the 'AI camera' will result in the phone supposedly recognizing some scene types and tweaking image parameters accordingly. In practice, you'd be getting out-of-this-world saturated colors and much contrastier tone curve crushing detail in both tonal extremes. We'd avoid that.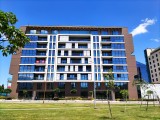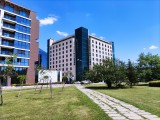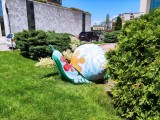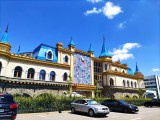 Daylight samples, main cam, 12MP, AI camera on
As is customary, the Mi 10 Lite 5G can also shoot in the main cam's nominal 48MP resolution. Going that route will net you a bit more resolved detail in good light, though images have a specific hazy dreamy soft look to them. Noise gets more prominent too.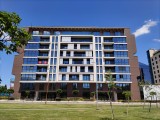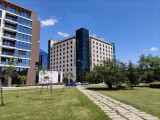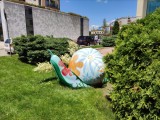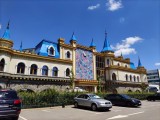 Daylight samples, main cam, 48MP
What's anything but customary is the Mi 10 Lite 5G's 1x/2x toggle in 48MP mode. So you you can have digitally zoomed in 2x 48MP shots. Here are a few for your viewing pleasure.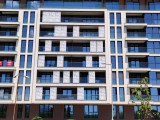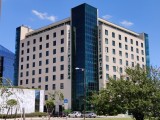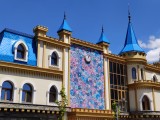 Daylight samples, main cam, 48MP, 2x zoom
The 2x mode in 12MP resolution makes more sense. The images are reasonably detailed though not as good as ones from a dedicated tele cam. Still, they'll do in a pinch.
The ultra wide angle cam of the Mi 10 Lite 5G is no match for the main shooter in resolution or dynamic range, but fares decently all things considered. It captures good detail for its 8MP and renders colors in a similar fashion to the main cam.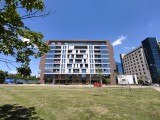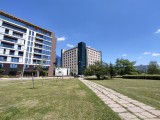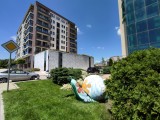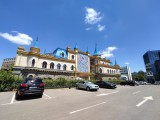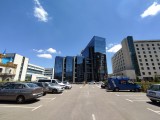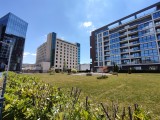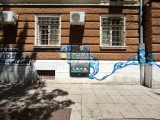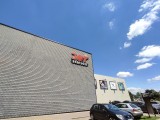 Daylight samples, ultra wide cam
There's software distortion correction applied to the above images and it's a setting that comes switched on out of the box. Unless you want the bulging look for artistic reasons, the correction is best left on.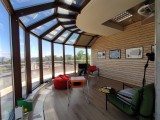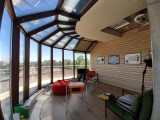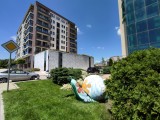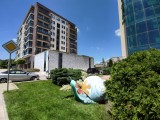 Distortion correction: On • Off • On • Off
Low-light performance on the Mi 10 Lite 5G is par for the course for the segment. Shots from the main cam are on the soft side, dynamic range is narrow and underexposure is a common sight. Colors are decently retained, though this Mi is one of those phones that throws a strong orange cast on warmly lit images like the first sample.
Night mode helps with dynamic range, lifts the shadows slightly and salvages some of the highlights - it's not a dramatic change, but it's a noticeable and appreciated one. In our experience, night mode shots turned out sharper and less noisy, too.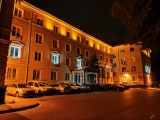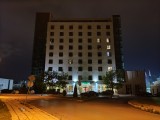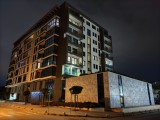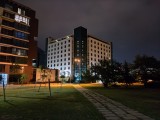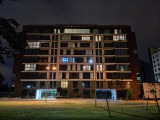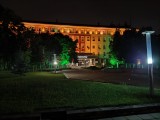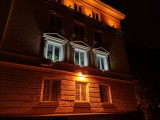 Low-light samples, main cam, Night mode
2x zoom shots are okay - with phones, particularly in the midrange, still often defaulting to a zoomed in view from the main cam even when there is a telephoto, the Mi 10 Lite 5G sort of competes on a level playing field. Naturally, detail at 1:1 magnification isn't impressive, but confined to fit-to-screen use, the 2x photos will do.
Since it's the main cam taking these pictures, and there's Night mode on the main cam, there's Night mode for 2x zoom too. The improved tonal development in the extremes can be seen too, alongside some heavy handed sharpening. Once again - usable results, not remarkable.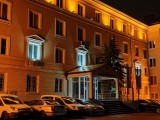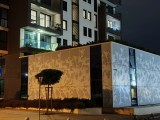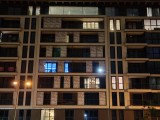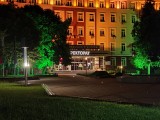 Low-light samples, 2x zoom, Night mode
Darkness renders the ultra wide angle camera of the Mi 10 Lite 5G nearly useless. Underexposure is common and with the camera not getting enough light, the images end up soft and noisy.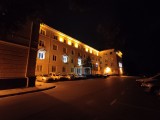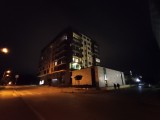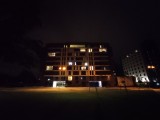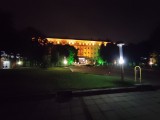 Low-light samples, ultra wide cam
Once you're done with the real world samples, head over to our Photo compare tool to see how the Xiaomi Mi 10 Lite 5G stacks up against the competition.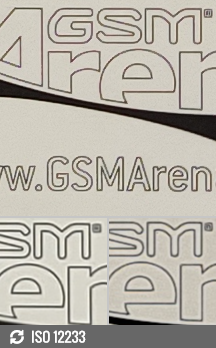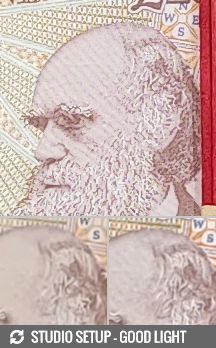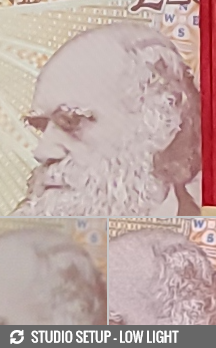 Xiaomi Mi 10 Lite 5G against the Motorola G 5G Plus and the Galaxy A51 5G in our Photo compare tool
Portrait mode
The Mi 10 Lite 5G has a reasonably capable Portrait mode. Subject detection is mostly good, with no issues along the border between subject and background, whether it's the person's head or clothes. The default blur level makes for a nicely natural-looking effect too. HDR is available in portraits and the phone does expose prioritizing for faces.
One slight niggle we have is that the preview in the viewfinder is not always accurate and it shows non-blurred areas that should be blurred - they do end up correctly rendered in the final image, it's just that you're often left wondering whether you'd get the right results while shooting.
Portrait mode works on non-human subjects too. Results are generally very good, though straight lines in the background can sometimes have an artificial kinda-sharp-kinda-blurry look.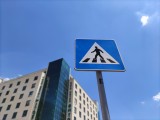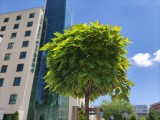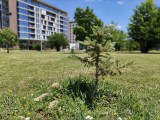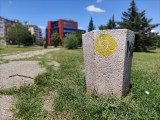 Portrait samples, non-human subjects
Close-ups
The Mi 10 Lite 5G's 'macro' cam allows you to shoot close-ups at varying short distances thanks to the autofocus, which comes in handy. The photos look mightily impressive on the phone's display as you're taking them, but further examination on a larger screen reveals there's not all that much detail. Dynamic range is pretty limited too.
Selfies
The Mi 10 Lite 5G's selfies turn out alright. They have decent level of detail, but with sharpening applied through the roof, they have a particularly overprocessed look. It is, quite surprisingly, a very different rendition to the one we got out of the Mi Note 10 Lite, which should have the same hardware. Colors are on point on this Mi while dynamic range may not be stellar, but it's fairly wide and it works nicely with the phone's tendency to bias exposure for the faces in the frame.
Selfie portraits have some weird imperfections along the borders between subject and background - around clothes but also around faces, more than what we're used to from recent phones. You'd be wise to play around with the backgrounds if you want well separated selfie portraits, and multiple shots are always a good idea in order to get one just right.
Video recording
The Mi 10 Lite 5G records video up to 4K at 30fps with its main cam and 1080p at 30fps with its ultra wide module. 2x zoom is also available, sourced from the main 48MP cam. The default codec used is h.264, but you can opt for h.265 and save space if you're shooting a ton of videos.
4K footage from the main cam (42Mbps) has a good level of resolved detail and little noise to speak of. It's a bit too contrasty for our liking and we'd prefer better developed shadows. Colors are vibrant without overdoing it, no complaints there. Switching to 1080p at 30fps (19.5Mbps) results in a grittier texture, Xiaomi overdid the sharpening there, but it's not the worst offender. 1080p at 60fps (same 19.5Mbps) is actually processed more conservatively and looks more natural and thus more appealing to us. The dark shadows remain a sore spot in 1080p at both frame rates.
There's a 2x zoom mode for video as well. 4K footage doesn't stand up to pixel level scrutiny quite as well as it does in its native zoom level, but still manages to look sharper than 2x 1080p when viewed fullscreen. If 1080p is your jam, the 2x zoom capture comes with comparable quality to 1x videos.
As is commonly the case, the ultra wide angle cam's footage has narrower dynamic range and that extra bit of saturation, compared to the main shooter. It maxes out at 1080p 30fps and looks easily good enough, as ultra wide 1080p goes.
Video stabilization is available in all 30fps modes on both cams, including the 2x zoom level. 1080p at 60fps gets no EIS, however. Videos come out remarkable stable when shooting at the 1x and 0.6x setting while walking. Staying in one place and shooting at the 2x zoom level produces very stable footage too. Pans are also handled with no issues at all.
Here's a glimpse of how the Xiaomi Mi 10 Lite 5G compares to rivals in our Video compare tool. Head over there for the complete picture.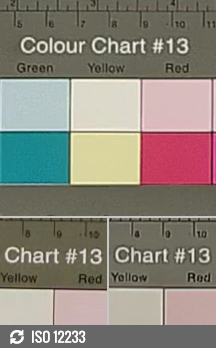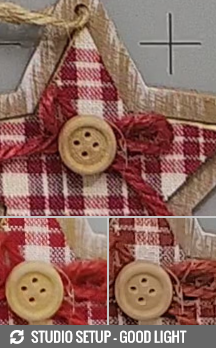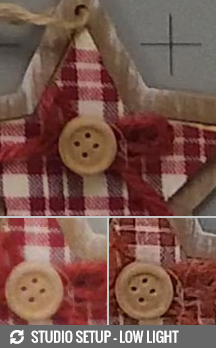 Xiaomi Mi 10 Lite 5G against the Motorola G 5G Plus and the Galaxy A51 5G in our Video compare tool