Xiaomi's CEO, Lei Jun, promised that the next major MIUI version would arrive before the end of this year without giving any specific time frame or a list of phones. However, a developer dug out a list of phones that might be getting MIUI 13 pretty soon.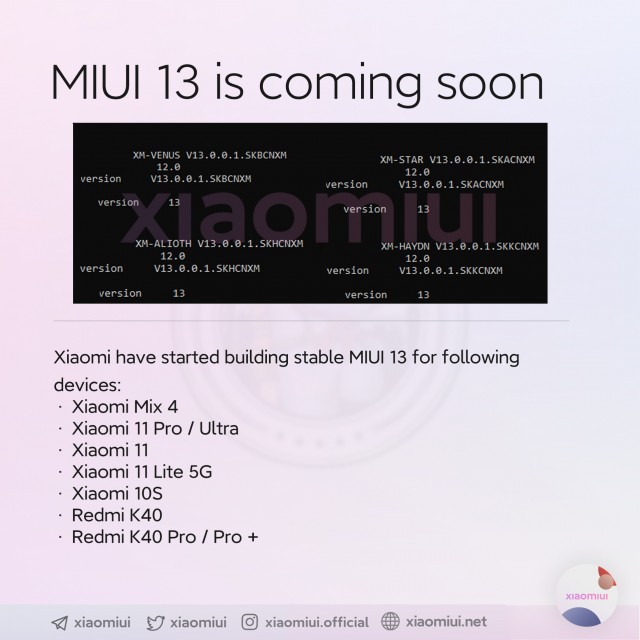 The list was found inside MIUI 13's source code and the stable version for the Mi Mix 4, Mi 11, Mi 11 Pro, Mi 11 Ultra, Mi 11 Lite, Mi 10S, Redmi K40, K40 Pro and K40 Pro+ will likely arrive pretty soon.
Perhaps the rest will be getting their MIUI 13 in 2022 but as Xiaomi usually does, not all updates will be based on Android 12. The latter will arrive later next year for most.
?
I agree I was rude, and I'm going to stop coming on gsmarena after this last comment. Apologies to the person I was rude to. No excuse for rudeness.
?
Excuse me, but you are the one trying to add only your own view to the argument and even was rude in doing so. The original argument was "Did Samsung remove ads from its phones?". You then went on and on about how literally we can just igno...
Z
I haven't been using regular Miui for several years now, but on Xiaomi.eu the calculator doesnt ask for any such permissions (with that being said there are different versions of the calculator app depending on which which rom you use)
ADVERTISEMENT