The usual triple-camera setup on the back, unusual dual setup on the front
The main camera uses a 50MP Sony IMX766 sensor, which is a common occurance in the price range. It's a fairly big one, measuring at 1/1.56" and offers big 1.0µm pixels. The shooter is paired with a wide f/1.8 aperture. We intend to see whether the 50MP sensor in this year's Xiaomi 13 Lite really is a downgrade compared to last year's 108MP Samsung ISOCELL HM2, 1/1.52", 0.7µm sensor.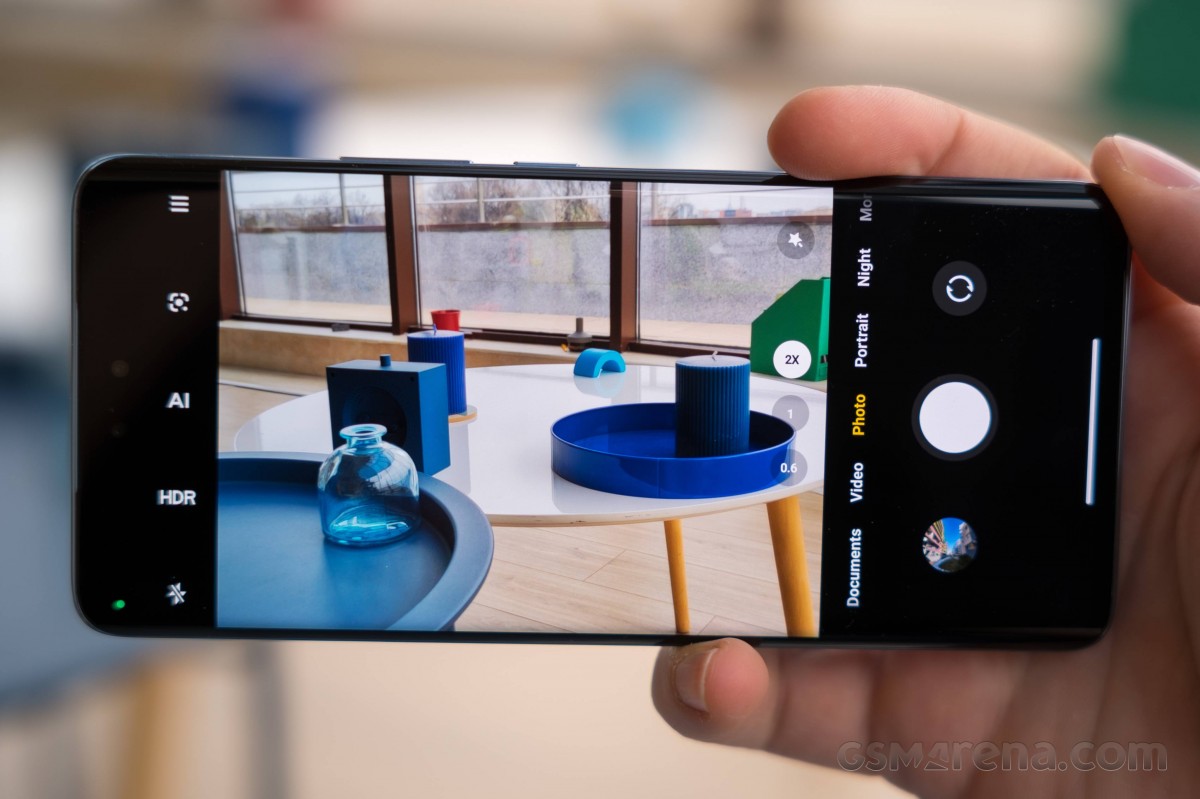 The ultrawide camera remains unchanged from last year - 8MP, 1/4.0", 1.12µmp sensor paired with an f/2.2 lens covering a 120-degree field of view.
The third camera is a dedicated macro shooter with a tiny 2MP 1/5.0" sensor and there's no autofocus. The aperture is f/2.4.
On the front, we have a dual-camera setup with 32MP f/2.4, 1/2.74", 0.8µm ultrawide main selfie camera with 100-degree field of view. The second one is 8MP depth sensor for better bokeh shots.
Camera menus
The camera app is a rather straightforward implementation, though it does have its quirks. First, basic operation for changing modes works with side swipes (on the black bezel!), and you can also tap on the modes you can see to switch to those directly. Up and down swipes don't work for switching between the front and rear cameras; only the toggle next to the shutter release does that.
You can add, remove, and rearrange modes in the main rolodex by going to the More tab and navigating to the edit button, and you can access that from the settings menu as well. The unused modes will still be in that More tab, but you can switch to a (less intuitive) pull-out pane that's summoned from a line next to the shutter release.
The hamburger menu at the far end is where you'll find additional options, including the Macro mode, which apparently still doesn't deserve a place in the main carousel with modes. Next to that hamburger menu, you have a flash mode switch, an HDR switch, an AI toggle, and a shortcut to Google Lens.
At the near end, you have the camera zoom switch that operates in one of two fashions. The first one is simply tapping on one of the three dots that represent the ultra-wide, primary, and 2x digital options. Or you can tap on the active magnification and slide sideways to reveal even more zoom levels - 2x and 10x, plus a slider for intermediate magnifications. Also around is a magic wand with beauty effects and filters.
There's a nicely capable Pro mode, where you can tweak the shooting parameters yourself. You can use the primary and the ultrawide cameras here. You get to pick one of 4 white balance presets or dial in the light temperature with a slider, there's a manual focusing slider, and shutter speed (1/4000s to 30s/0.8s for main/ultrawide) and ISO control with the range depending on which camera you're using. A tiny live histogram is available, and a toggle for zebras can be found next the hamburger menu.
As expected, there's a host of extra modes, including Long Exposure with its own set of different presets - moving crowd, neon trails, oil painting, light painting, starry sky, and star trails.
Night mode is available on the main and ultrawide cameras. There is also Auto Night mode enabled by default in settings.
Daylight photos
Main camera
The Xiaomi 13 Lite takes nice outdoor photos during the day. In fact, one could argue that the 13 Lite takes slightly sharper photos than its predecessor, despite having a lower-resolution camera. Dynamic range is also excellent, detail is enough and noise can only be seen under close inspection in the shadows. That's when sharpness drops dramatically, which is one of the few complaints we have.
Interestingly enough, the photos have a more conservative color reproduction than we are used to seeing from Xiaomi, especially mid-range ones. Contrast is also noticeably lower than usual and overall exposure tends to be a hair brighter. It's not inherently bad, but it's a soft departure from Xiaomi's typical look.
The indoor shots leave a little bit more to be desired if the lighting isn't ideal. Photos are considerably softer and introduce a little bit of grain in the shadows. Nothing too major, though.
All in all, the daylight shots are par for the course, falling behind only behind the Google Pixel 6a, which is a notable cameraphone in this price range.
2x zoom
Understandably, the 2x zoom mode produces less-than-ideal photos as it's a simple crop from the main camera and upscaled back to 12.5MP. They are noticeably softer with more visible noise in the shadows as well as a bit of loss in dietal. And while they are just about what you'd expect from such a phone in this price bracket, last year's Xiaomi 12 Lite offered slightly sharper, clearer and more appealing 2x zoom photos. Perhaps that's where the older 108MP sensor shines.
Otherwise, rendition is pretty much identical to the standard 1x zoom mode.
Ultrawide camera
The Xiaomi 13 Lite takes somewhat better ultrawide shots compared to your average midranger using the same 8MP sensor. However, photos are generally softer and less detailed. You can even find some small color fringing here and there in addition to the increased noise in poorly-lit environments. The Samsung Galaxy A53 and the Google Pixel 6a are one of the few that stand out in the crowd as they use far superior ultrawide sensors to the 8MP one here.
Contrast and colors are nice, though, and dynamic range is one of the best we've seen from a phone with that sensor. This was the case with the 12 Lite as well.
Macro camera
The macro camera, as usual, isn't very impressive and produces mediocre photos with unsatisfactory detail, which is normal given the tiny 2MP sensor. You also have to make sure you take these shots in the perfect lighting conditions as quality deteriorates fast in sub-optimal conditions.
Low-light samples
Main camera
As soon as the light drops, the software automatically shoots in the dedicated Night mode. You can disable that in the camera settings if you wish to take standard Photo stills at night. However, we wouldn't recommend that and it's better to stick with the Night mode and here's why.
The low-light photos are pretty good for the price range. They are generally well-exposed with plenty of detail in the shadows, albeit a bit noisy in these areas, but that's to be expected, and with excellent highlight handling. There's a noticeable improvement in dynamic range compared to last year's Xiaomi 12 Lite. Sharpness tends to go down only in the shadows but photos are looking natural without overshaprening halos. We have a few small remarks, though - contrast and colors need a little boost as colors often look washed out, while some light sources look artificially rendered. Notice the street lights in particular.
The dedicated Night mode fixes most of these issues. Noise is washed away giving the images a considerably cleaner look, colors are more pleasant and closer to real-life, dynamic range is even wider with excellent handling of street lights and neon signs. We've noticed that there's some artifical sharpness at play here, but it's just the right amount so photos don't look artifical or computer-generated.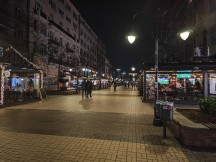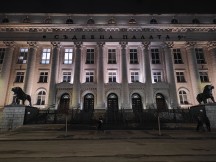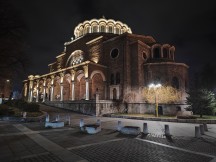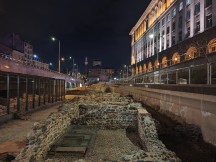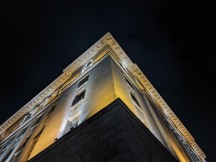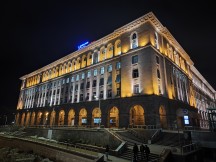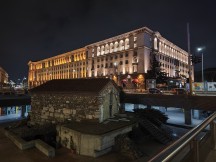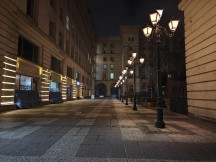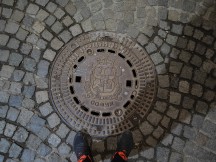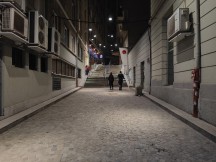 Night mode main camera samples
2x zoom
Unfortunately, with or without Night mode, the 2x zoom mode doesn't produce acceptable results. Photos without Night mode are extremely soft, have zero detail and noise is all-around. The Night mode clears up the noise, adds some contrast and color and sharpens things a little but the samples we took are still far from ideal.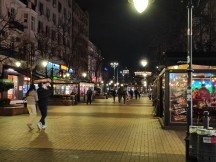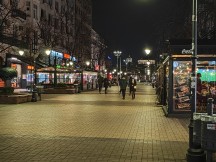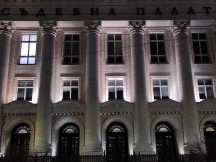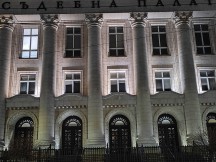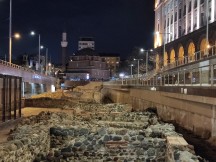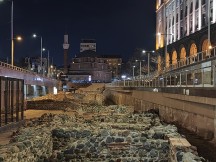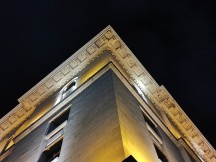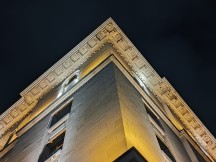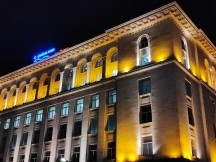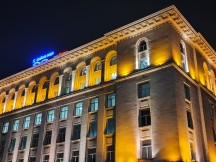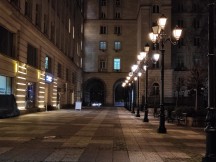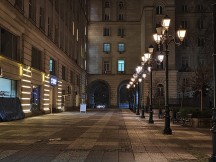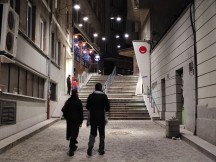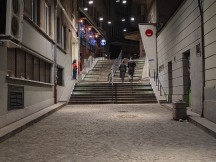 Low-light 2x zoom: Normal • Night mode
Ultrawide camera
The ultrawide camera struggles at night, no matter the mode. Images are just too soft, with washed-out colors and noisy to be usable, even for social media purposes. It's a tiny 1/4.0" sensor after all, so low-light scenarios aren't its strongest suit.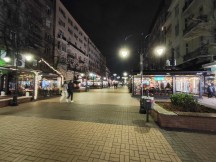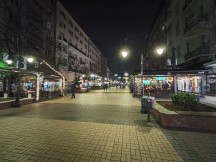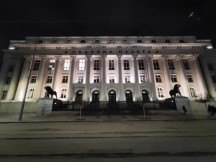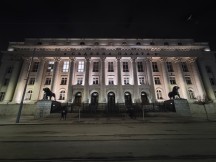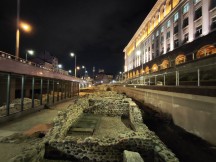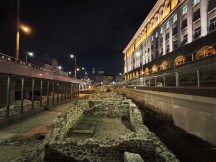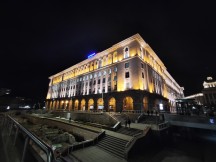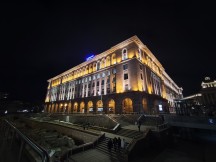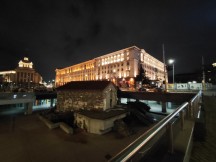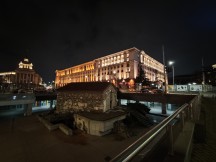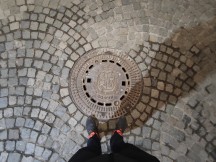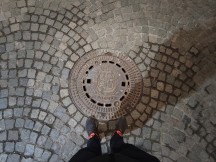 Low-light ultrawide: Normal • Night mode
Here's how the primary camera on the Xiaomi 13 Lite stacks against the rest of the competition in the controlled environment of our Photo Compare Tool.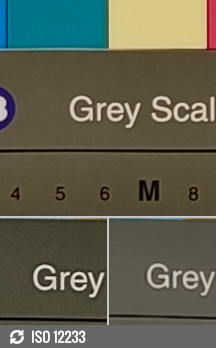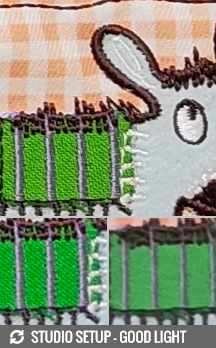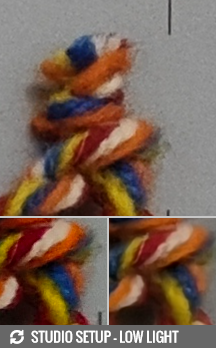 Xiaomi 13 Lite vs. Realme GT2 Pro and the Xiaomi 12T in our Photo compare tool
Portraits
The portraits leave a bit more to be desired in terms of overall sharpness and detail. Last year's 12 Lite produces better portraits overall, regardless of the lighting conditions. The 13 Lite seems to struggle with not-so-bright environments and as a result, sharpness and detail get the biggest hit. Contrast is nice, though, and so is dynamic range and color reproduction. We noticed that the subject's skin looks somewhat natural while the colors around him are a bit on the juicy side, which is good.
Edge detection is okay as long as you aren't pixel-peeping around the subject's hair, especially if it's messy.
Selfies
Selfies are definitely underwhelming. There's no pixel binning and the main sensor takes full-resolution 32MP photos. The viewfinder offers three separate toggles - normal (1x), wide (0.8x) and ultrawide (0.6x). As you've probably guessed, all field of view options are crops from the main ultrawide camera with the 0.8x and 1x modes being upscaled back to 32MP after the crop.
All variants are rather soft, lack the sufficient amount of detail and are a bit grainy. The good news is that the selfie camera takes shots with consistent quality across different lighting scenarios. The HDR algorithm is competent enough, colors are nice and contrast contrast is nice. Still, the selfies are definitely a downgrade over the previous generation which also had AF on its selfie.
The portrait mode seems to be just a tad better on the 13 Lite compared to your average midranger due to the extra depth sensor. Still, the difference isn't striking and you can see some of the edges around the subject being smoothed out if you look close enough. All in all, we are not convinced the extra depth sensor is worth taking the extra space on the front given the little value it adds.
Video recording
The video recording capabilities are business as usual - the main camera can go up to 2160p@60fps while the ultrawide one is limited to 1080p@30fps. You can take 2x zoom videos at 4K resolution as well, which is a simple crop from the main unit. As far as stabilization goes, the standard 2160p@30fps video is stabilizied but a more advanced action cam-like stabilization is also available, which limits the video's resolution to 1080p. Xiaomi calls it Steady mode.
Just like last year, the 4K footage looks great. There is a noticeable cahnge in the processing - colors are more conservative and true to life. We saw a similar overarching color processing in the stills. Aside from the a bit brighter-than-usual exposure, the video has a good amount of detail, it's sharp, has wide dynamic range and excellent contrast. The Xiaomi 13 Lite leaves little to complain about.
The 2x zoom video is looking pretty decent for a crop. Sharpness is understandably lower and it's a bit on the noisy side, but overall processing is pretty good.
The ultrawide camera fails to produce accpetalbe results. The video looks extremely soft, with narrow dynamic range, a bit noisy and with poor, washed-out colors.
We also tested out the 2160p stabiliziation and we found it to be just as good as the Steady video at 1080p. That's at least true for the standard walking-and-recording scenario. Maybe in more "extreme" use cases, the Steady video would be better but we don't think the trade-off in resolution is worth it. The 4K EIS mode is perfectly capable of handling a shaky hand. Then again, the 1080p Steady video does seem impressively sharp.
Once you are done with the real-life scenarios, take a look at our video compare tool to see how the Xiaomi 13 Lite Lite stacks against the other phones we've reviewed.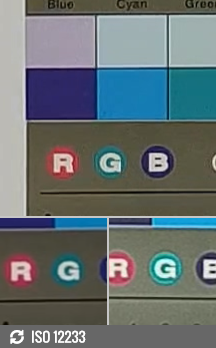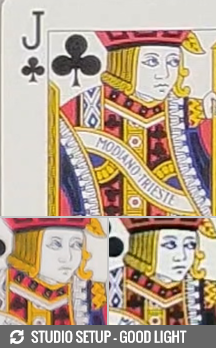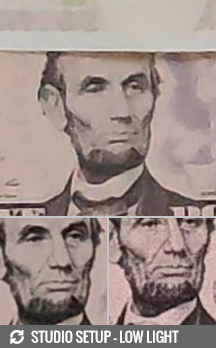 2160p: Xiaomi 13 Lite vs. Realme GT2 Pro and the Xiaomi 12T in our Video compare tool