MIUI 14 based on Android 12
To our surprise, the Xiaomi 13 Lite runs on Android 12, not 13, but MIUI is the latest version 14. This means that not all MIUI features the company showcased during the Chinese Xiaomi 13 series launch event. That puts the Xiaomi 13 Lite in a slight disadvantage because we were looking forward to seeing MIUI 14 in its full glory. It promises mostly under-the-hood changes and optimizations but there are some new features too.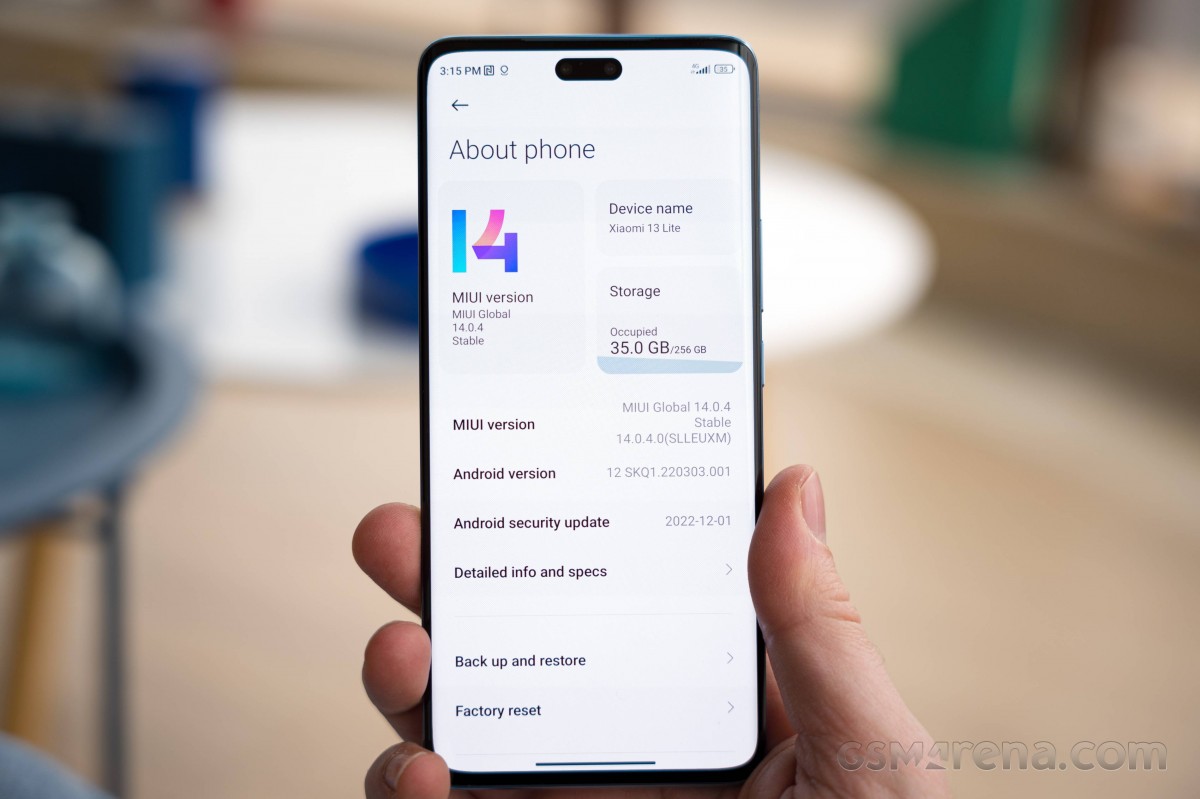 Supposedly, MIUi 14 is built almost from scratch as engineers have reworked the core architecture of the MIUI ROM down on Android's Kernel level. That includes new CPU, GPU and memory scheduling, smaller firmware size and decreased memory usage overall. As a result, Xiaomi claims 60% smoother experience and considerably optimized processes. Automatic compression for apps that are not actively used is also on the menu. Unfortunately, though, those are features that we are able to reliably test and confirm that are adopted in Xiaomi 13 Lite. They may remain exclusive to Android 13-powered handsets.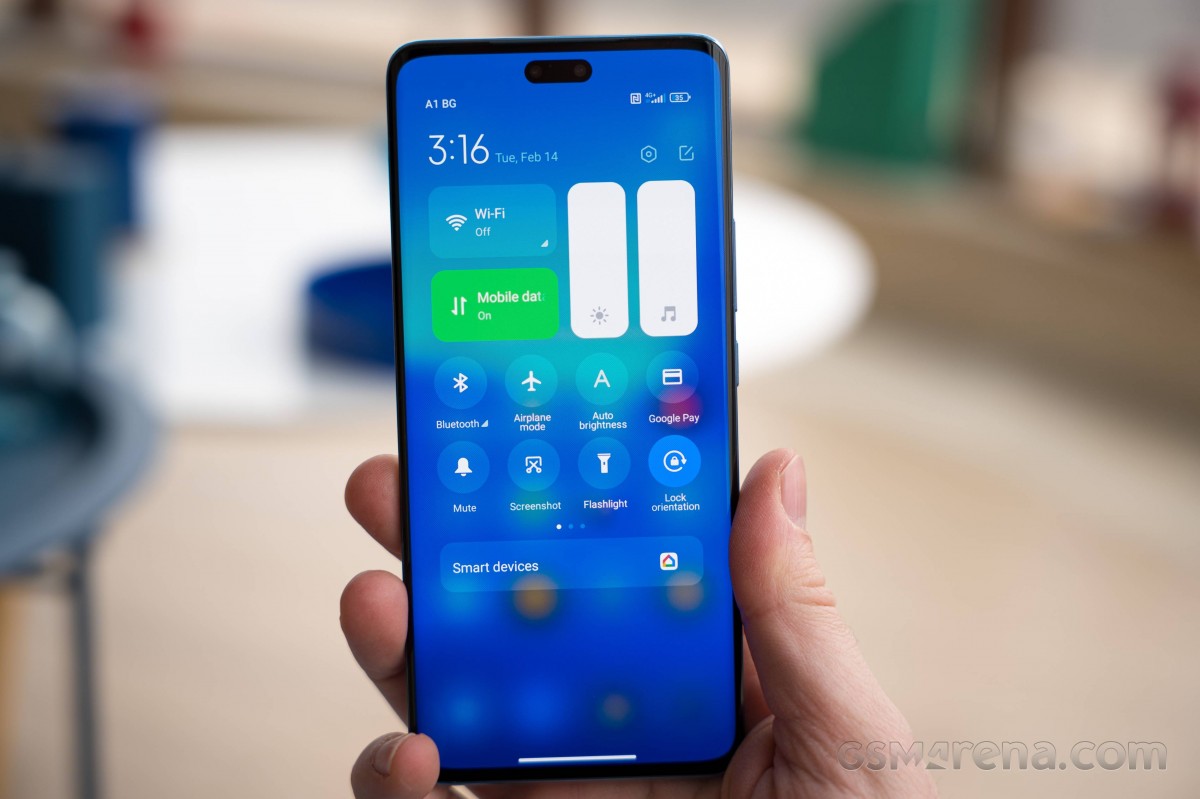 Feature-wise, we found some of the advertised functionalities of MIUI 14. The new enlarged folders are here and the Gallery app gains native text recognition in addition to the Google Lens integration. New large folders on the home screen are also available.
Other features such as Smart Devices toggle for easier management of Xiaomi smart devices, new widgets and a toggle for turning off permanent notifications are nowhere to be found. We are also still waiting for the notification history option, which is Android-intrinsic feature.
The rest is business as usual and we will try to focus on features that are somewhat unique to MIUI or are standout functionalities in a way.
The split between a notification shade and Control Center is enabled by default and that's probably a good thing. We found it to be quite convenient, and it's a way to educate users about MIUI's unique approach to the UI. And in case you are not a fan, you can always revert back to the standard notification shade with quick toggles in one place.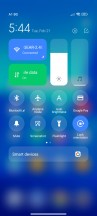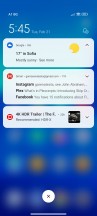 Control center and notification panel
The home screen, recent apps and the general settings remain unchanged. The app drawer is also enabled by default and we like that Xiaomi has placed the search bar at the bottom of the screen for easier reach. There are custom and preset app categories for faster navigation.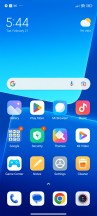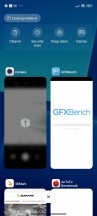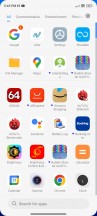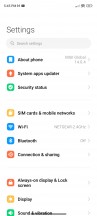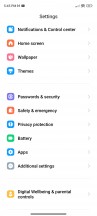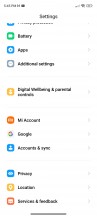 Home screen, recent apps, settings menu, app drawer
Unlike the standard recent apps menu, MIUI's one lists the apps in a vertical arrangement (you can switch to the standard horizontal alignment) and provides several useful shortcuts. That's where you can open up apps in floating windows. However, you can keep up to two apps open at a time. In case you want a faster shortcut to apps that support free-form windows, just enable the Sidebar.
The sidebar becomes Video Toolbox in video player apps such as YouTube. It essentially contains the whole Sidebar functionality, but besides options for floating windows, it contains shortcuts for Screenshot, Record screen, Cast, and Play Video with the screen off, which works on YouTube, no Premium subscription needed. But, as we mentioned, you need to whitelist the apps in advance where you want the feature enabled.
Themes have always been a huge part of MIUI, and they are available on MIUI 14, too. You can download new ones from the Themes store, and they can change wallpapers, ringtones, system icons, and even the always-on display style. Super Wallpapers are available too.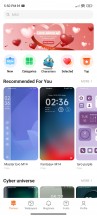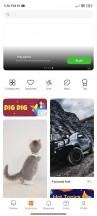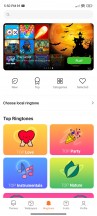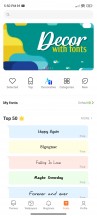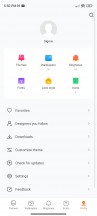 Themes and other customizations
Of course, Always-on display customizations are also available in addition to the presets. The Notification effect lights up the edges of the display when new notifications come in, but there's little in the way of customization other than a couple of different colors and a 'Starlight' option. This effect can work with or without the AOD.
Moving on to privacy and security, MIUI has come with a pre-installed system Security app. Aside from the additional malware protection layer it provides, the app holds many of the app settings and privacy features in one place. It can manage your blacklist, manage or restrict your data usage, configure battery behavior, and free up some RAM. It can also manage the permissions of your installed apps, define the battery behavior of selected apps, and apply restrictions only to certain apps.
Speaking of security, the fingerprint reader seems to be fast and reliable enough. We had no issues even when outside on a bright sunny day. There's an extended functionality of the fingerprint reader, allowing you to open up an app or initiate action as soon as you unlock the device - just keep your finger on the scanner when it unlocks. It's a lot like OnePlus' OxygenOS/Oppo's ColorOS/Realme's Realme UI feature, but this one doesn't allow customization. We didn't find a way to add shortcut apps, so you are stuck with Search and QR Code scanner.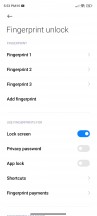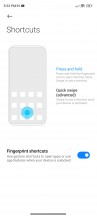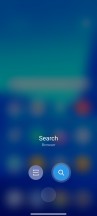 Fingerprint reader and quick shortcuts
All in all, MIUI 14 changed little over the 13th iteration in terms of overall user experience and that's not bad. it's just as snappy and customizable as ever. Xiaomi has paid special attention to the haptics on this unit, and we found the motor to be crisp, strong, accurate and responsive. It reacts to many actions across the system and when navigating. There's even a haptic feedback intensity if you find it obtrusive or not strong enough.
Benchmark performance
The Snapdragon 7 Gen 1 chipset has been announced almost a year ago but hasn't been widely adopted since. The first devices available to Western markets running the SoC are from Xiaomi's camp and in this case, the Xiaomi 13 Lite. The new chipset is based on the 4nm manufacturing process and includes Qualcomm's dedicated AI Engine. The CPU package contains an octa-core CPU with 1x2.4 GHz Cortex-A710, 3x2.36 GHz Cortex-A710 and 4x1.8 GHz Cortex-A510 cores while the GPU is the Adreno 644. The latter is supposed to be 20% faster than the older Snapdragon 778G while AI-related tasks are said to be 30% faster. In addition, the Adreno Frame Motion Engine claims to boost framerates two-fold while maintaining the same power consumption as the Snapdragon 778G. Although, that's hardly an issue for now given that most games are locked at 60 fps years after the mass adoption of HRR screens.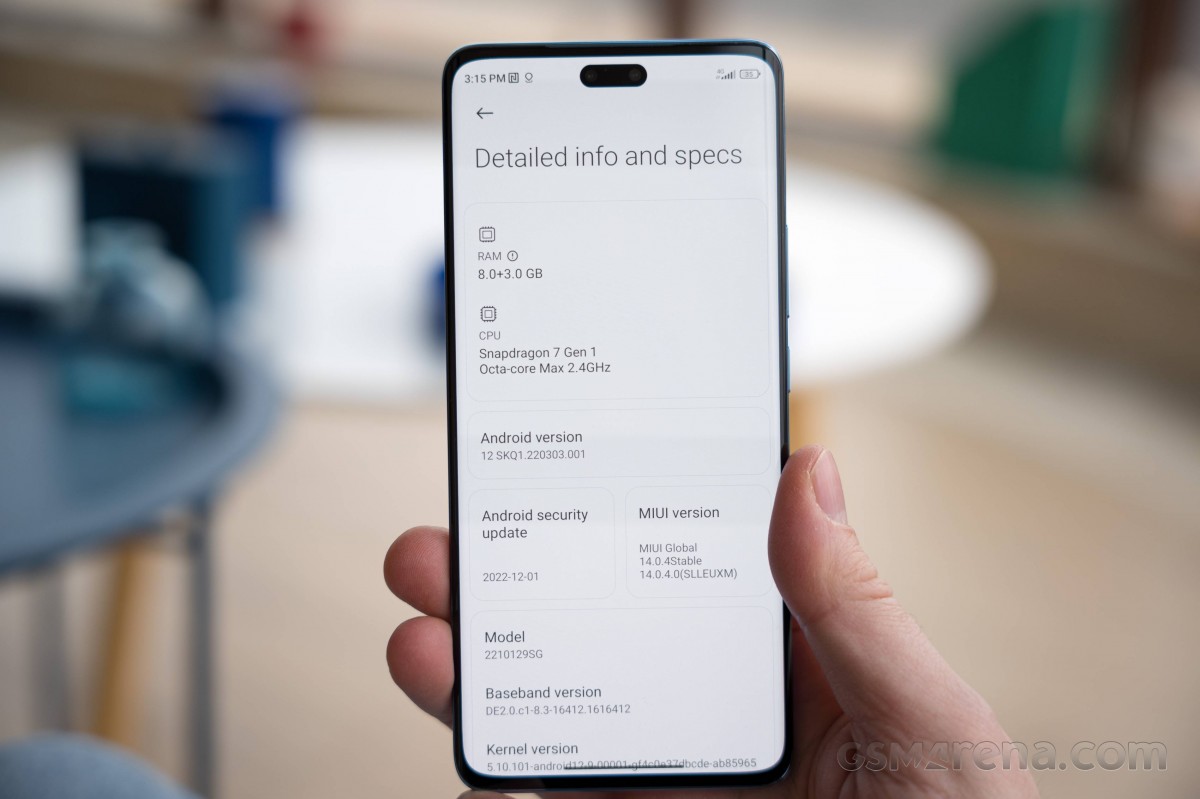 The ISP is more powerful now handling up to 200MP camera sensors and it also supports 4K HDR video recording as well as 10-bit HEIC photos.
Our unit, in particular, is paired with 8GB of RAM and 256GB of internal storage.
GeekBench 5 (single-core)
Higher is better
Poco F4 GT
1244
Realme GT2 Pro
1238
Realme GT2
1131
Google Pixel 6a
1047
Xiaomi 12T
925
Xiaomi 13 Lite
795
Xiaomi 12 Lite
785
OnePlus Nord 2T 5G
493
GeekBench 5 (multi-core)
Higher is better
Xiaomi 12T
3756
Poco F4 GT
3637
Realme GT2 Pro
3501
Realme GT2
3487
Xiaomi 12 Lite
2943
Xiaomi 13 Lite
2936
Google Pixel 6a
2876
OnePlus Nord 2T 5G
2694
AnTuTu 9
Higher is better
Realme GT2 Pro
966251
Poco F4 GT
952124
Realme GT2
810512
Xiaomi 12T
780204
Google Pixel 6a
712092
OnePlus Nord 2T 5G
619610
Xiaomi 13 Lite
534143
Xiaomi 12 Lite
528905
GFX Aztek ES 3.1 High (onscreen)
Higher is better
Google Pixel 6a
47
Realme GT2
40
Realme GT2 Pro
36
OnePlus Nord 2T 5G
31
Xiaomi 13 Lite
23
Xiaomi 12 Lite
19
GFX Aztek ES 3.1 High (offscreen 1440p)
Higher is better
Realme GT2 Pro
42
Google Pixel 6a
29
Realme GT2
27
OnePlus Nord 2T 5G
22
Xiaomi 13 Lite
15
Xiaomi 12 Lite
13
GFX Aztek Vulkan High (onscreen)
Higher is better
Realme GT2 Pro
39
Google Pixel 6a
39
Realme GT2
38
OnePlus Nord 2T 5G
30
Xiaomi 13 Lite
23
Xiaomi 12 Lite
19
GFX Aztek Vulkan High (offscreen 1440p)
Higher is better
Realme GT2 Pro
46
Google Pixel 6a
32
Realme GT2
30
OnePlus Nord 2T 5G
20
Xiaomi 13 Lite
17
Xiaomi 12 Lite
15
GFX Car Chase ES 3.1 (onscreen)
Higher is better
Realme GT2
56
Google Pixel 6a
51
Realme GT2 Pro
48
OnePlus Nord 2T 5G
42
Xiaomi 13 Lite
33
Xiaomi 12 Lite
29
GFX Car Chase ES 3.1 (offscreen 1080p)
Higher is better
Realme GT2 Pro
95
Realme GT2
68
Google Pixel 6a
66
OnePlus Nord 2T 5G
51
Xiaomi 13 Lite
39
Xiaomi 12 Lite
33
Overall, the Xiaomi 13 Lite's new Snapdragon 7 Gen 1 is a modest upgrade over the Snapdragon 778G, to say the least. CPU performance is identical whereas pure GPU performance has been slightly improved. However, that's still not enough to overtake similarly priced, or even cheaper, handsets. For the same price, you can get Snapdragon 8 Gen 1, Snapdragon 888 or even the Pixel 6a with Tensor SoC or Dimensity 8100-powered Xiaomi 12T. They are all considerably snappier than the Snapdragon 7 Gen 1.
Sustained performance
Even though the SD7 Gen 1 chip isn't the most demanding piece of hardware, the Xiaomi 13 Lite struggles to keep it running at decent clock speeds. After just 10 minutes of continuous CPU load, the CPU starts to throttle and within 30 minutes, performance drops to around 70% of the theoretical maximum. One hour into the test and we get underwhelming sustained performance with drops to around 60%. The graph also reveals fluctuating clock speeds, which isn't great for gaming either.