Design and ergonomics
A lot has changed coming from Xiaomi 12 Lite to 13 Lite. The camera island is different, the flat edges are replaced with sharp ones and the front and back glass panels are curved, more in line with the flagship models - vanilla 13 and 13 Pro. However, it's still a phone that's easy to handle and it's even lighter than its predecessor. The curved panels help towards a better, more comfortable grip too.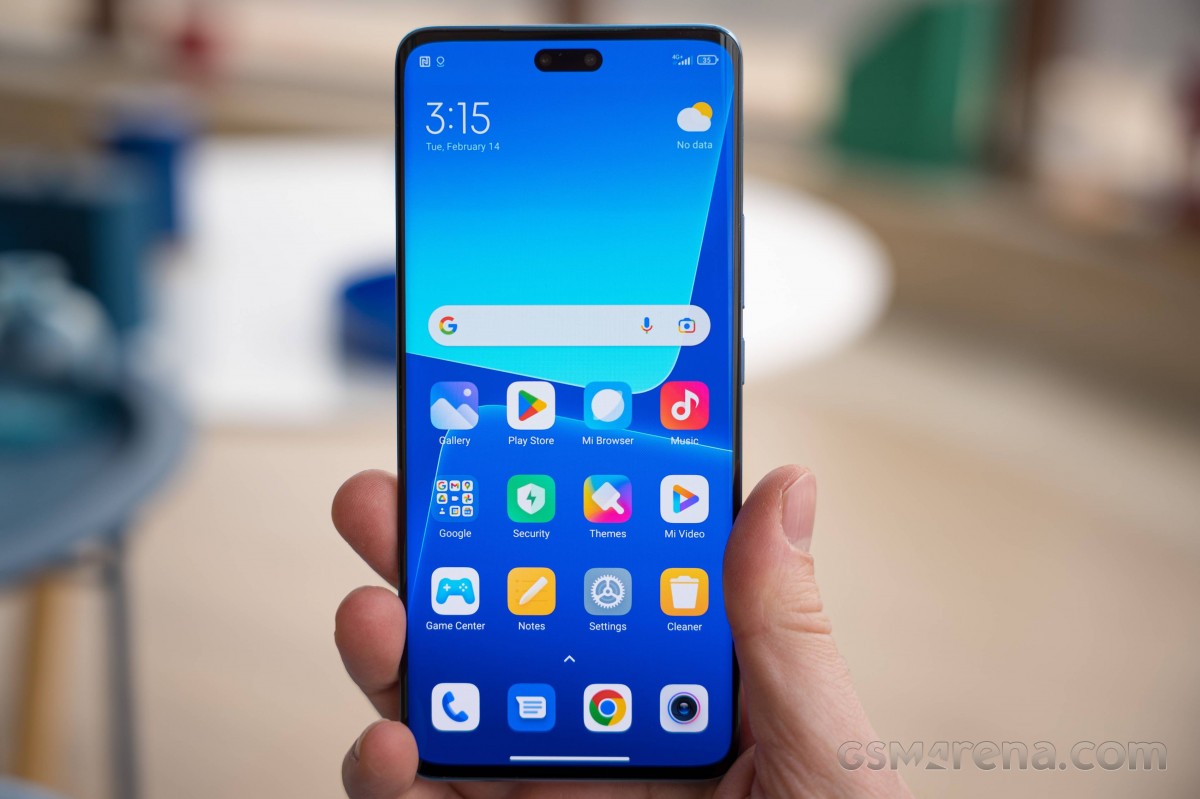 The new design is indeed a step up from last year's chassis, but the same cannot be said about the camera bump. It's a bit polarizing maybe because the two main cameras are placed inside a bigger ring, while the macro is placed next to the flash. Both, the camera island and the main and the ring are sticking out and make the phone wobble quite a bit on a flat surface.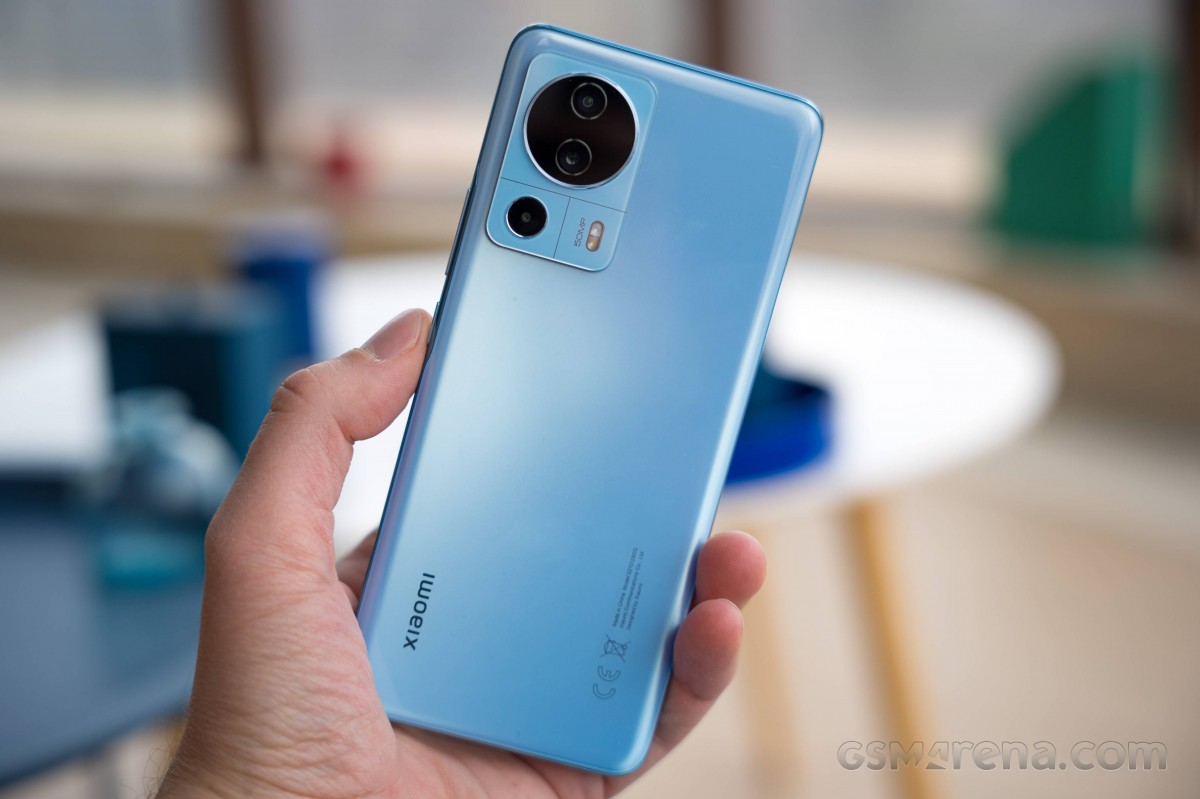 While the front is Gorilla Glass 5-portected and the back panel is plain glass, the side frame remains plastic. But it doesn't feel cheap. Quite the opposite, actually. The blue glossy frame goes well with the Lite Blue color. The 13 Lite also comes in plain Black and Lite Pink.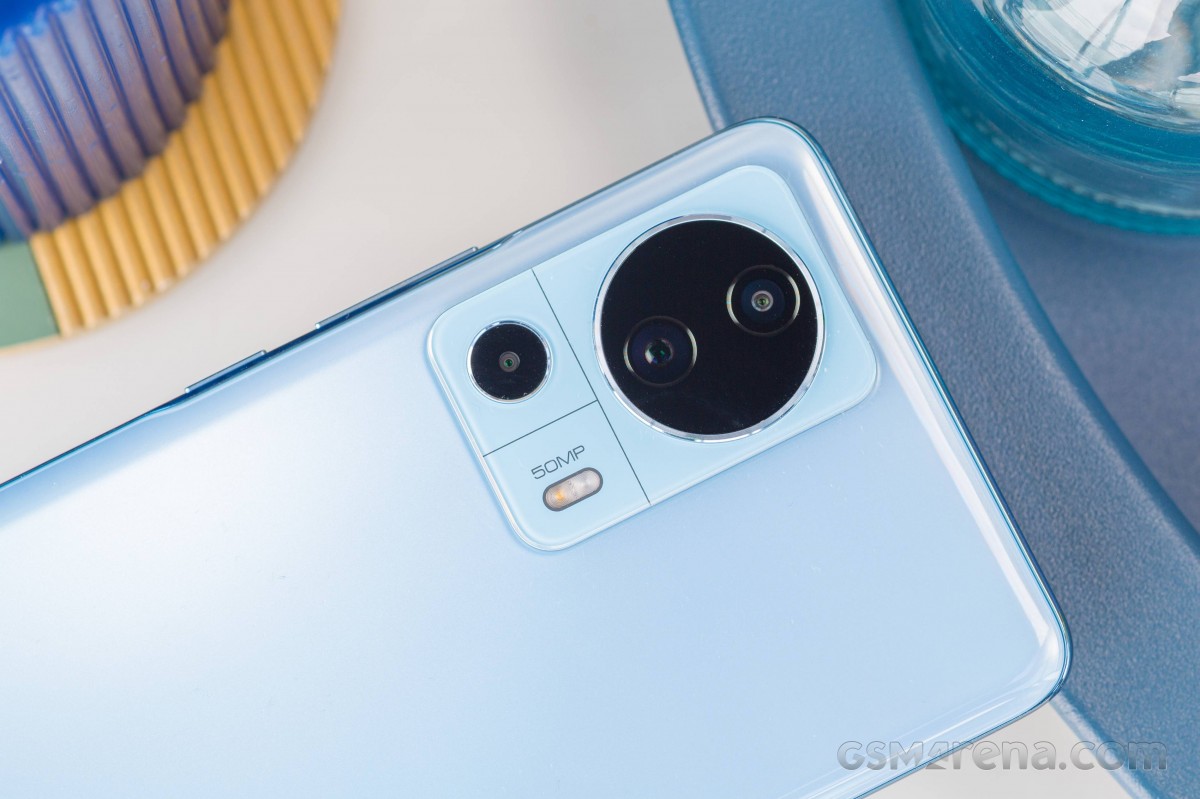 The volume rocker and the power button are found on the right and can be reached with the thum quite comfortably. The top is flat, for some reason, in stark contrast to oval bottom, housing the speaker grille, the SIM card tray and the USB-C connector.
Going around the front, we see a nicely curved display with thin bezels all-around. The side ones are a tad thinner but the top and bottom bezels seem symmetrical, albeit not the thinnest ones in town. The earpiece opening is so small that it's barely noticeable, maybe because it doesn't act as a loudspeaker. Reminder that the 13 Lite comes with a single, bottom-firing speaker.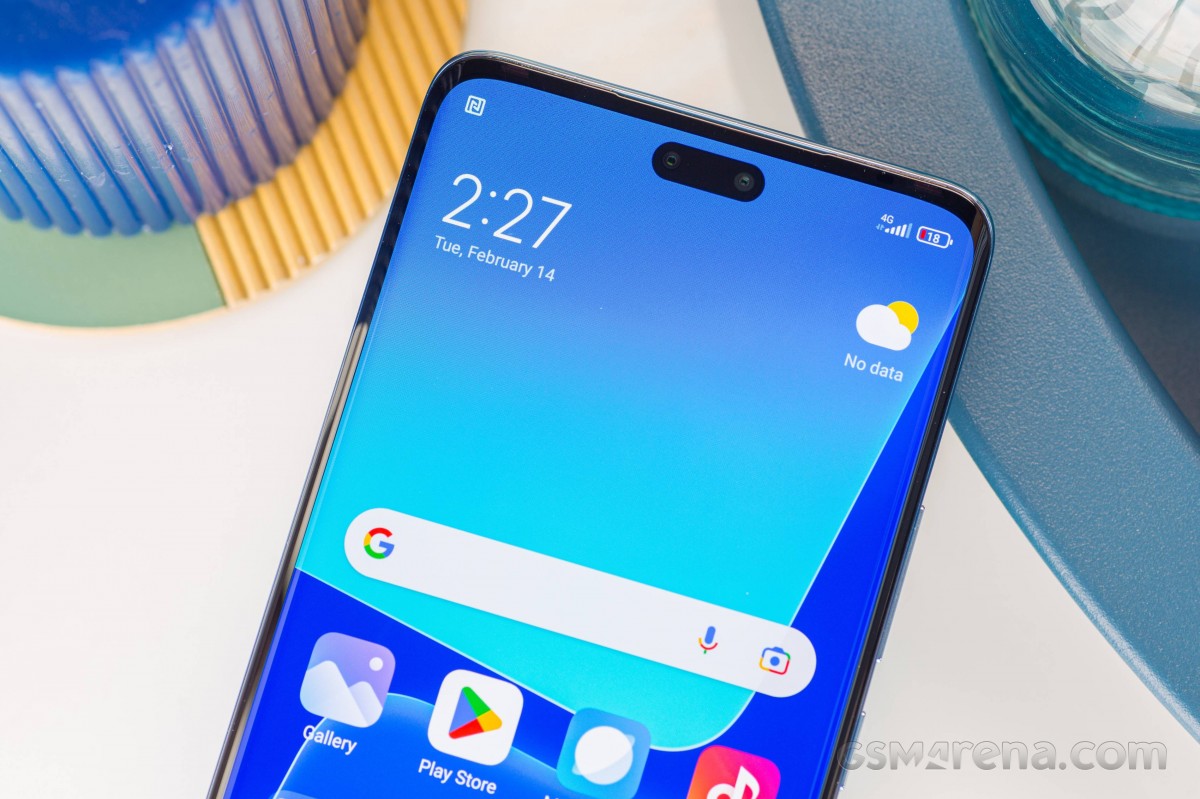 Oh, and the pill-shaped notch isn't very obtrusive but you do notice it a lot in the beginning. We are just used to seeing small, circular cutouts.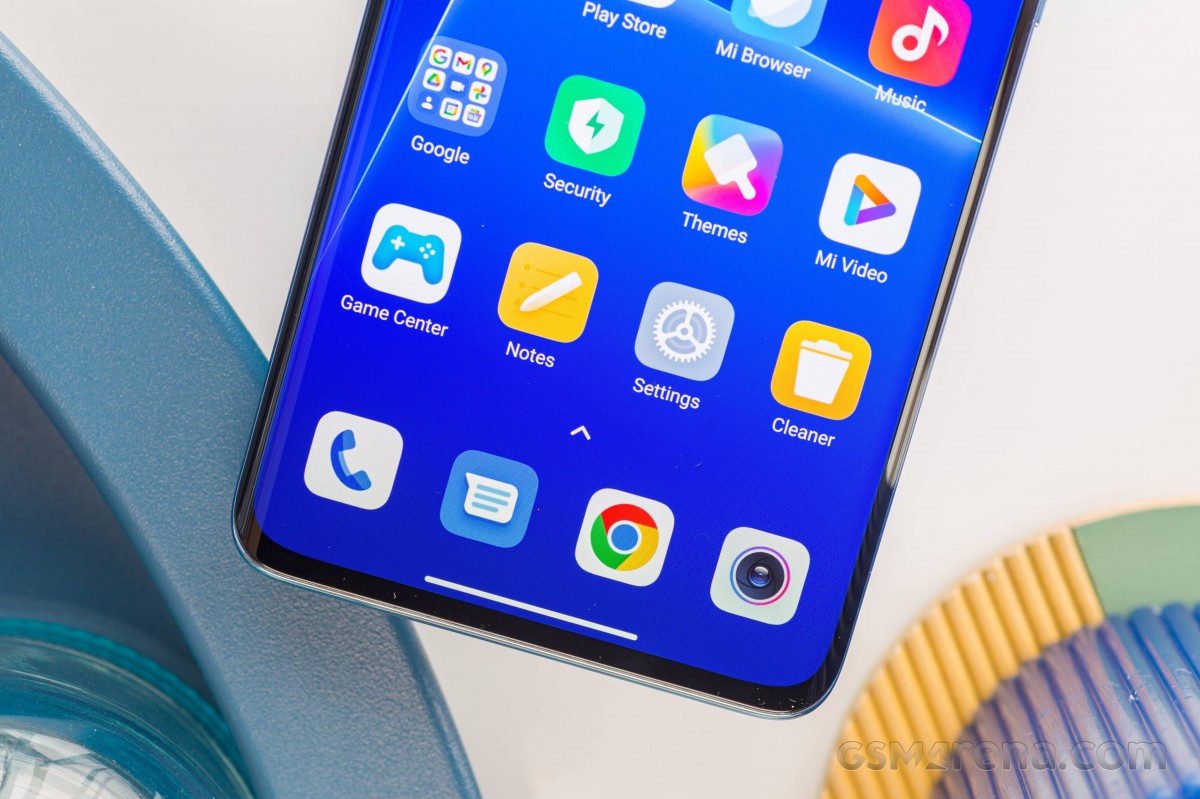 All in all, the Xiaomi 13 Lite's new design is great. It feels premium, it's lightweight, it's thin and since it's built around a 6.55-inch display, it's super easy to handle with one hand. One thing we would have liked better is the fingerprint reader positioning. It's placed too close to the bottom edge making it uncofmortable to use. We found ourselves missing the right spot when the indicator wasn't on because the thum naturally rests a bit higher than the reader.