Alternatives
The Xiaomi 12T Pro comes in three storage variants, 8GB+128GB, 8GB+256GB, and 12GB+256GB, with MSRP starting from €749 for the lowest tier. That places it comfortably shy of the psychological EUR 1000 mark, proving its place as a "flagship killer". Still, it's far from alone in this price segment. That said, getting a Snapdragon 8+ Gen 1 at this price is hard to match.
If you find the Xiaomi 12T Pro appealing, then the most obvious phone to consider as an alternative is its Xiaomi 12T sibling. You can save a good chunk of change while giving up Dolby Vision support and settling for a slightly lower-res 108MP main camera and a MediaTek Dimensity 8100-Ultra chipset. Beyond that, you still get pretty much all of the excellent features of the Xiaomi 12T Pro.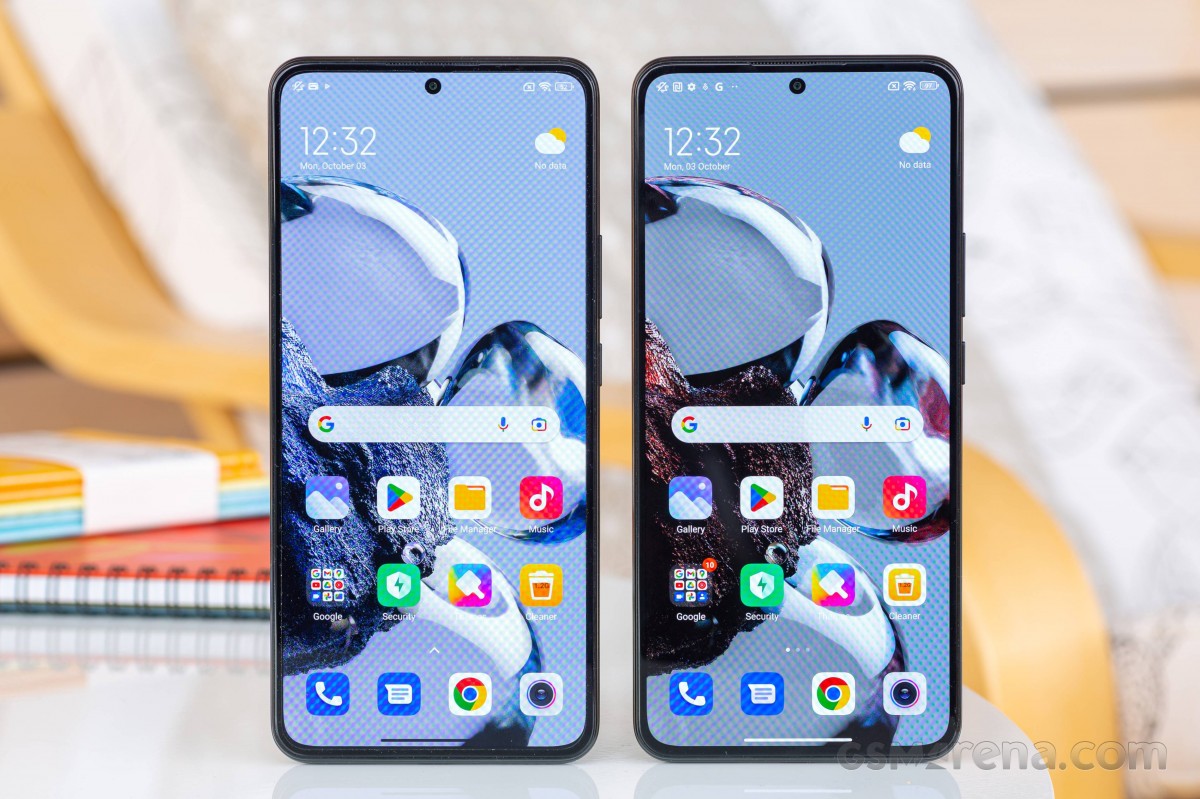 Left: Xiaomi 12T Pro • Right: Xiaomi 12T
The Xiaomi Poco F4 GT is a more gaming-focused device, but it fits the bill nicely and is a good alternative to the 12T Pro. It offers a great 6.67-inch display, a Snapdragon 8 Gen 1 chipset, a total of four speakers and physical magnetic pop-up gaming triggers on the side frame. It's also got that 120W fast charging and good camera performance.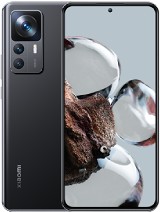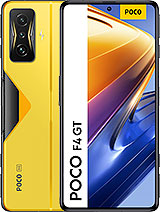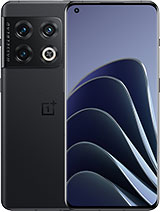 Xiaomi 12T • Xiaomi Poco F4 GT • OnePlus 10 Pro
The OnePlus 10 Pro is a flagship device that's priced similarly to the 12T Pro. Its Snapdragon 8 Gen 1 chipset is just one point on its lengthy spec sheet. It also includes a 6.7-inch, 120Hz LTPO2, HDR10+ AMOLED display, a premium build with a metal frame and Gorilla Glass front and back, and IP68 ingress protection. Also, stereo speakers, a large 5,000 mAh battery with fast wired and wireless charging and a potent camera setup with a 48MP main, 8MP telephoto and 50MP ultrawide snapper.
The Realme GT2 Pro is also worth considering. Some of its highlights include a 6.7-inch, 10-bit, HDR10+, 120Hz LTPO2 AMOLED display, a Snapdragon 8 Gen 1 chipset and stereo speakers. Also, a big 5,000 mAh battery with 65W charging and stereo speakers.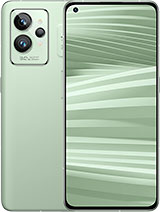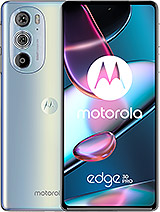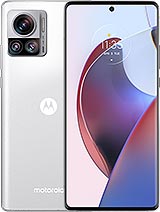 Realme GT2 Pro • Motorola Edge 30 Pro • Motorola Edge 30 Ultra
Then, there is the Motorola Edge 30 Pro. It sports a 6.7-inch, 10-bit HDR10+, 144Hz display and also has a Snapdragon 8 Gen 1 chipset, stereo speakers and a sizeable 4,800 mAh battery. This one comes with wireless and reverse wireless charging.
Last but not least, if you are willing to stretch your budget a bit, there is the Motorola Edge 30 Ultra, which takes the Xiaomi 12T Pro head-on with features such as its 200MP main camera, based on the same sensor and a 12MP telephoto to boot. Also, a super high-res 60MP selfie cam, stereo speakers, a 6.67-inch, 10-bit, 144Hz AMOLED display and the same Snapdragon 8+ Gen 1 chipset under the hood.
Our verdict
In a world of ever-increasing flagship prices, product lines like the Xiaomi "T" series are truly a great sight to behold. They prove that the "flagship killer" concept is alive and well and arguably now better than ever in its value proposition.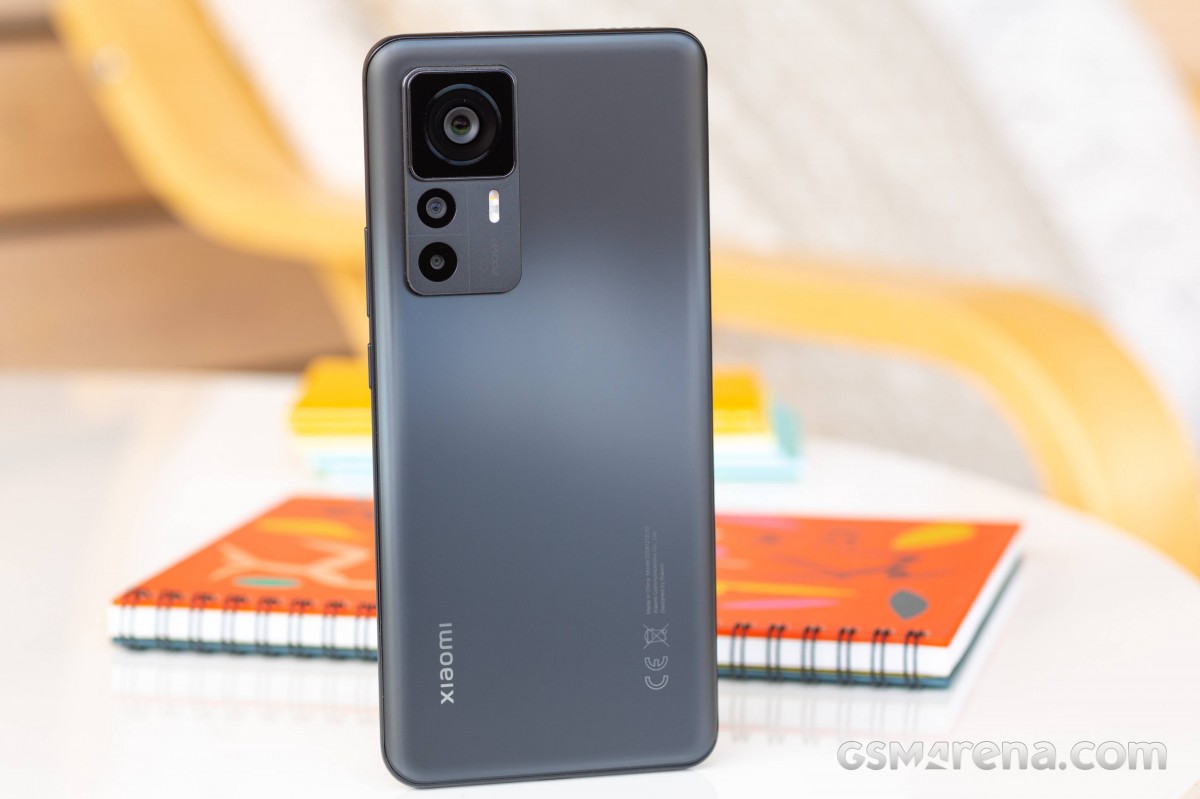 The Xiaomi 12T Pro is an incredibly well-rounded device. It has many bells and whistles to entice prospective buyers and hits particularly hard in a few key areas. The 6.67-inch, 120Hz, 12-bit CrystalRes AMOLED display is nothing short of gorgeous in person. It delivers great brightness and contrast, perfect colors with lots of customizability and even has HD10+ and Dolby Vision certification to take full advantage of that 12-bit color depth. The excellent stereo speaker setup, with Harman Kardon, tuning and Dolby Atmos tech and equalizers, completes the awesome multimedia experience on the Xiaomi 12T Pro.
Xiaomi also left no room for compromise in the performance department, where the Snapdragon 8+ Gen 1 is powering the show - Qualcomm's latest and greatest. Thanks to it, the Xiaomi 12T Pro chewed through every task we threw at it, including several AAA games, happily rendering past 60fps when available.
The 5,000 mAh battery offers solid battery life and is also extremely quick to charge, thanks to Xiaomi's regretfully proprietary but unquestionably awesome 120W HyperCharge tech. And we can't forget to mention the all-around excellent camera setup on the 12T Pro, which performs masterfully both in good and low-light conditions.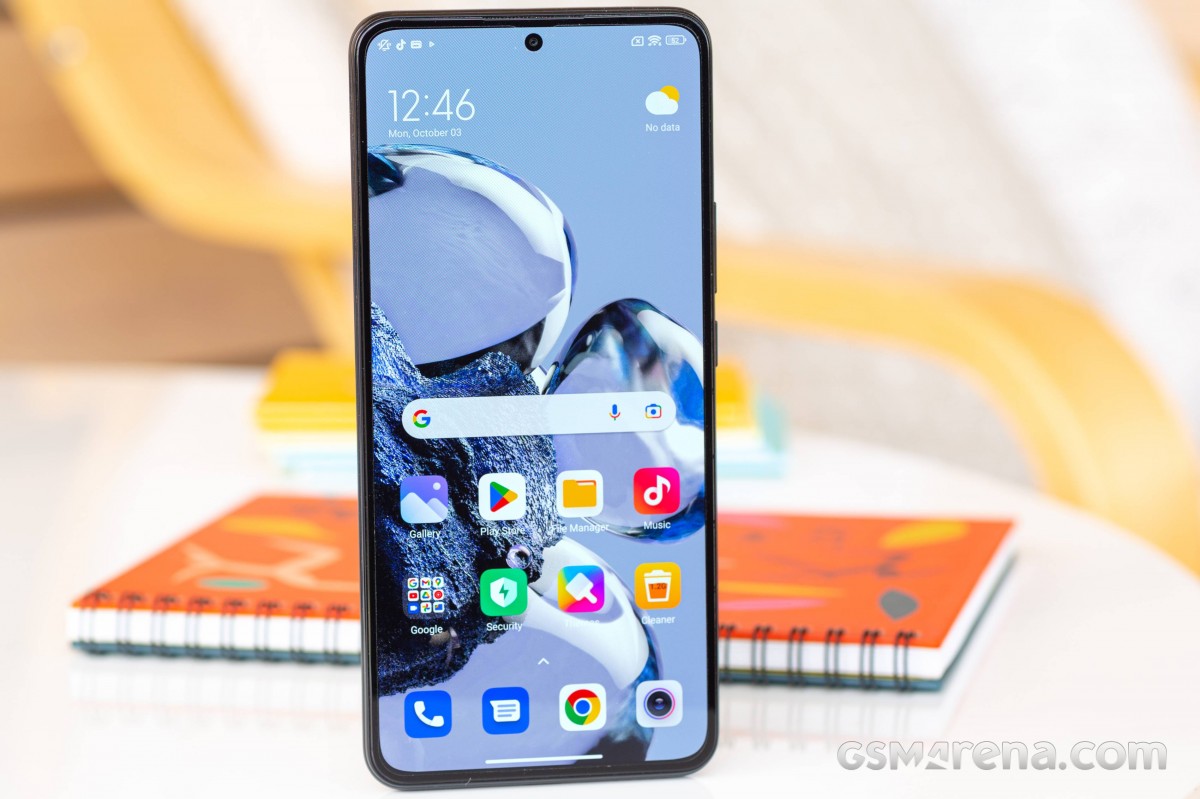 Honestly, it's hard to find any serious omissions or faults with the Xiaomi 12T Pro. A proper ingress protection rating would have been great, and so would wireless charging. The same goes for a telephoto camera and perhaps some expandable storage. At that point, however, we would be daydreaming about a "perfect phone," and there is no such thing out there, particularly not without affecting its price point substantially. We are definitely giving the Xiaomi 12T Pro a hearty recommendation.
Pros
Classic design. Solid and well put together.
Flagship grade 120Hz OLED with 12-bit color depth and HDR10+ and Dolby Vision.
Very fast charging.
Excellent stereo audio output with Dolby Atmos support and Harman Kardon tuning.
Android 12, feature-rich MIUI 13.
Snapdragon 8+ Gen 1 on a budget.
Solid camera performance in all photo&video scenarios.
Cons
Battery life is solid but could be a bit better.
A few downgrades compared to 11T Pro: plastic frame instead of aluminum, Gorilla Glass 5 instead of Victus, 24fps 8K instead of 30fps, slightly slower charging.
Pricing

These are the best offers from our affiliate partners. We may get a commission from qualifying sales.

256GB 8GB RAM
$ 589.50
£ 459.00
256GB 12GB RAM
$ 608.00
€ 559.23
Show all prices