Another strong year for Realme has come and gone as the company delivered attention-grabbing devices in multiple price classes. The one clear gap in the lineup is the lack of a proper flagship as the absence of the X-series continues to be felt. The company is headed in the right direction with its software and might establish itself as a maker of good tablets, if only it brings its slates to more markets.
Winner: Realme GT2 Pro
The year started off strong with the unveiling of the Realme GT2 Pro. You can think of this phone as a cheaper OnePlus 10 Pro – it lacks the 3.3x telephoto camera, but it also costs €200 less. The OnePlus does have other advantages (e.g. wireless charging), though the savings might outweigh the lost features.
Another difference is Android skin, Realme UI vs. OxygenOS. We don't know how you feel about Realme UI (we kind of love the new version, but we'll get to that), however, the latest OxygenOS version is straying further and further from its roots, so it's not the bastion of pure Android sensibility that it once was.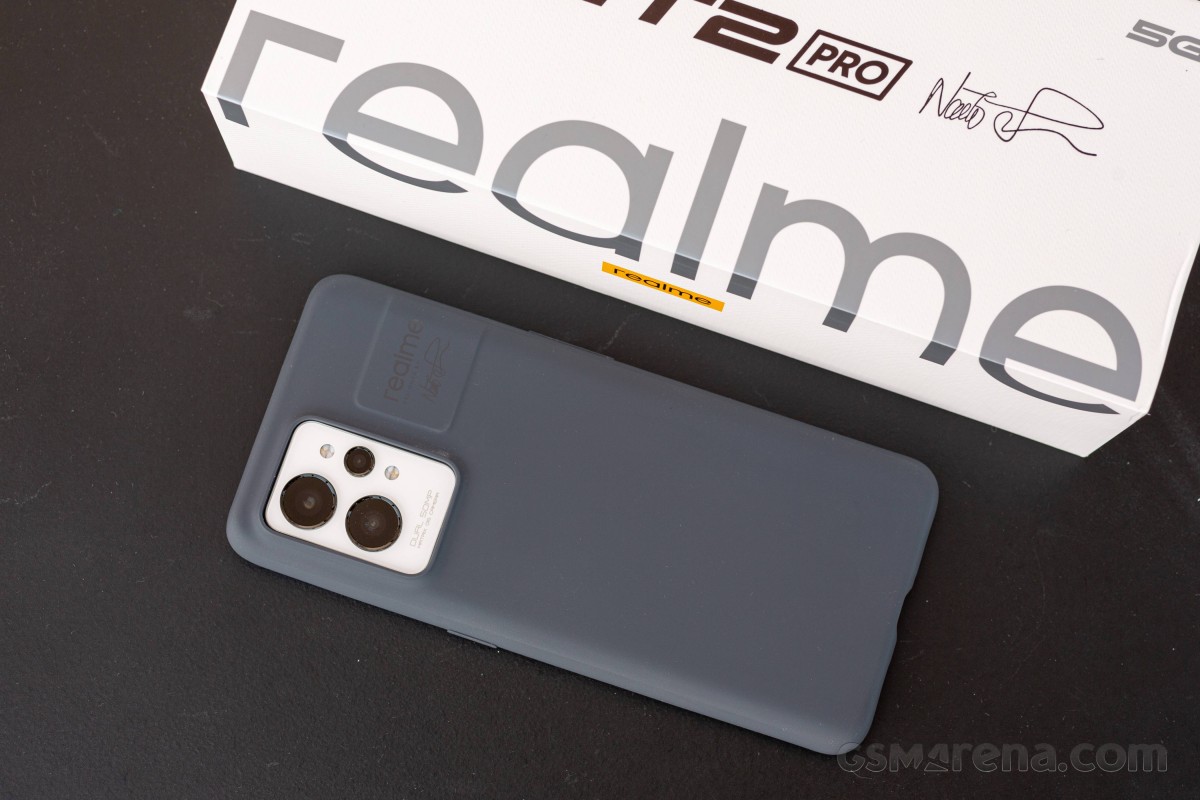 Anyway, the Realme GT2 Pro launched globally at €750 or €650 if you caught the early bird deal. It is now a €550 phone. That is a great price for an LTPO display with QHD resolution, the envy of Galaxy S22+ owners the world over. Plus, a Snapdragon 8 Gen 1 chipset for Europeans rather than an Exynos. Samsung aside, this phone feels like what OnePlus phones used to feel like. It was one of the best alt-flagships of 2022 and it's really only the tele camera and relatively short software support that kept it from true flagship status.
Winner: Realme 9
With a record-breaking battery life, solid 108MP main camera and a bright 90Hz AMOLED display the Realme 9 proved itself to be a very well-rounded mid-ranger and it was priced very reasonably too.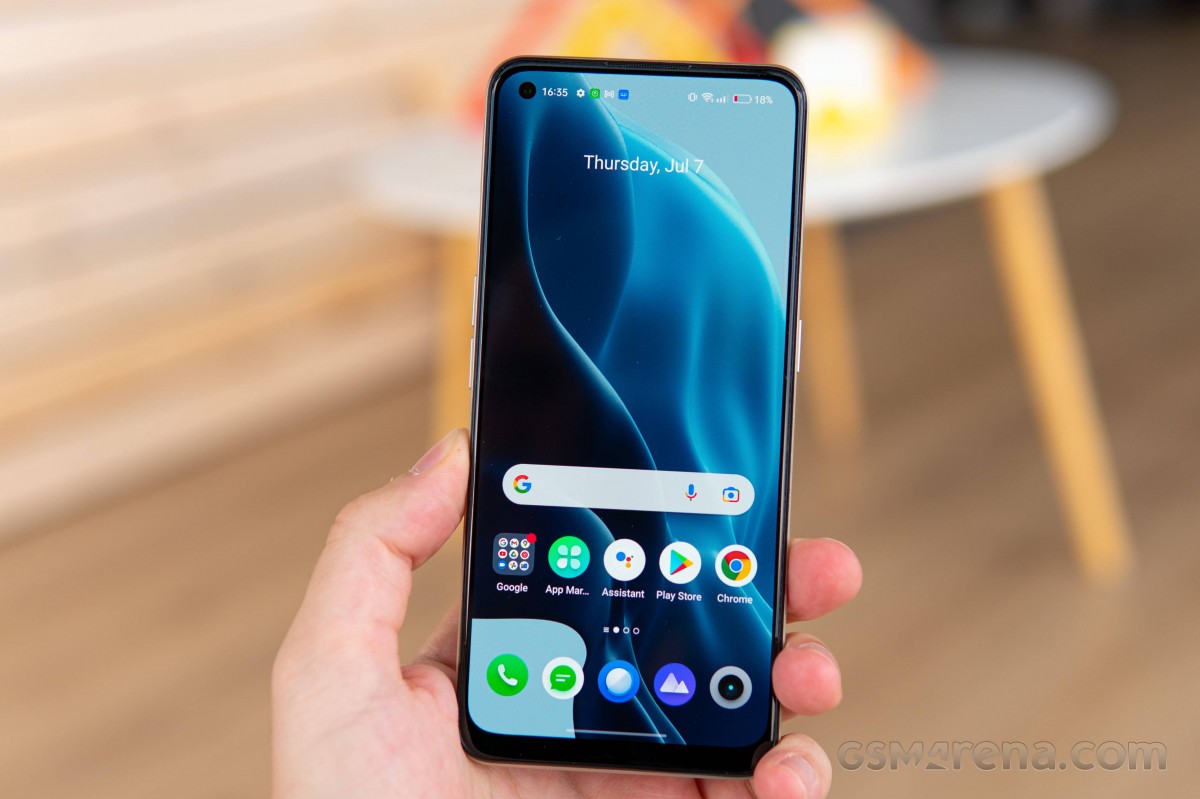 This is probably the last year that a 4G-only mid-ranger can go in the "win" column, since a third of the world's population already has access to 5G (and that fraction is probably a lot higher in the markets that Realme serves). Realme did have a fair number of 5G-capable phones this year, but the more affordable ones just weren't as good as their 4G siblings. Case in point: the Realme 9 5G.
Loser: Realme 10
Who is this phone for? People who would rather have a 50MP camera with a small sensor instead of a large 108MP sensor? People who don't like ultra wide cameras? The Realme 10 just wasn't as good as the Realme 9, even though it arrived several months later. Sure, the chipset was noticeably faster, but it can't maintain even 60fps in many games. And it still didn't have 5G connectivity.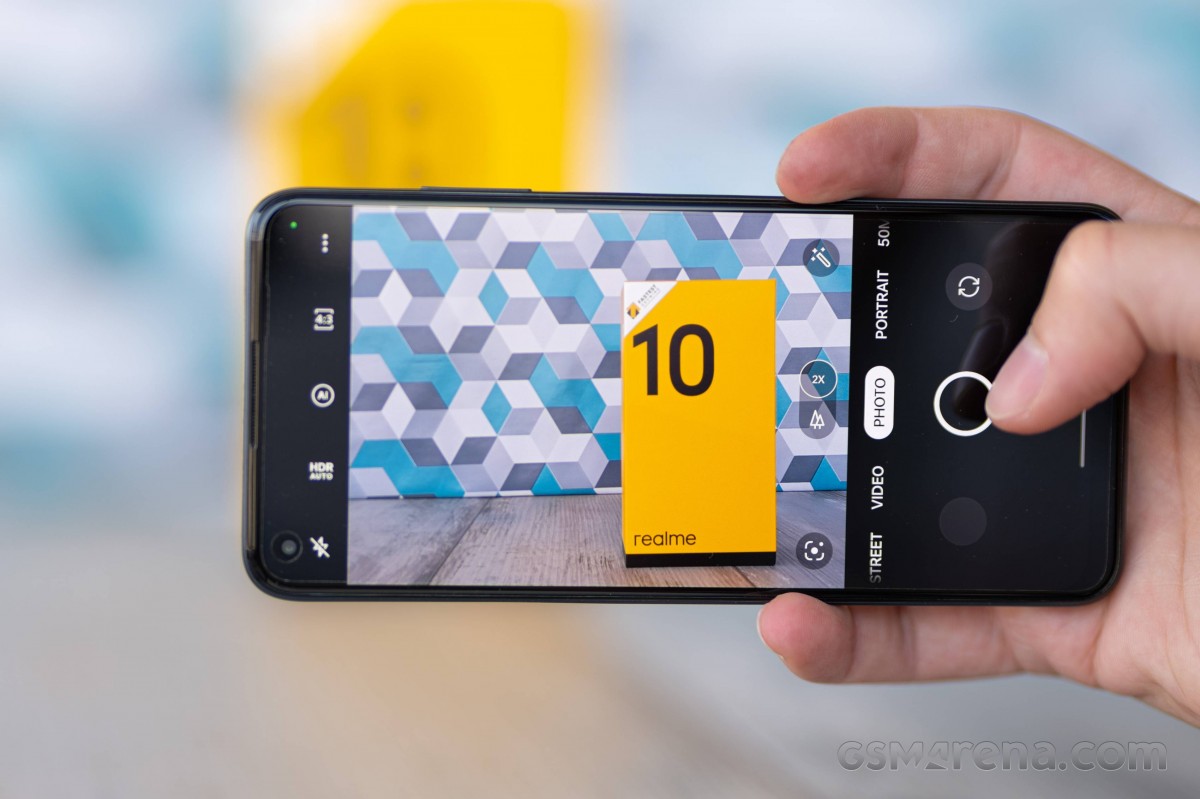 The company may be shifting gears and want to focus on a single number series release per year with perhaps a small upgrade six months in, so we should see more focused releases next year.
Winner: Realme 9 Pro and 9 Pro+
The Realme 9 Pro+ earned its place in our holiday buyer's guide in the €300 segment. It is an improved version of the 9 with a more powerful Dimensity 920 chipset that does 5G, plus the 50MP camera fixed some of the issues we had with the 108MP module (e.g. it has OIS and better color rendering).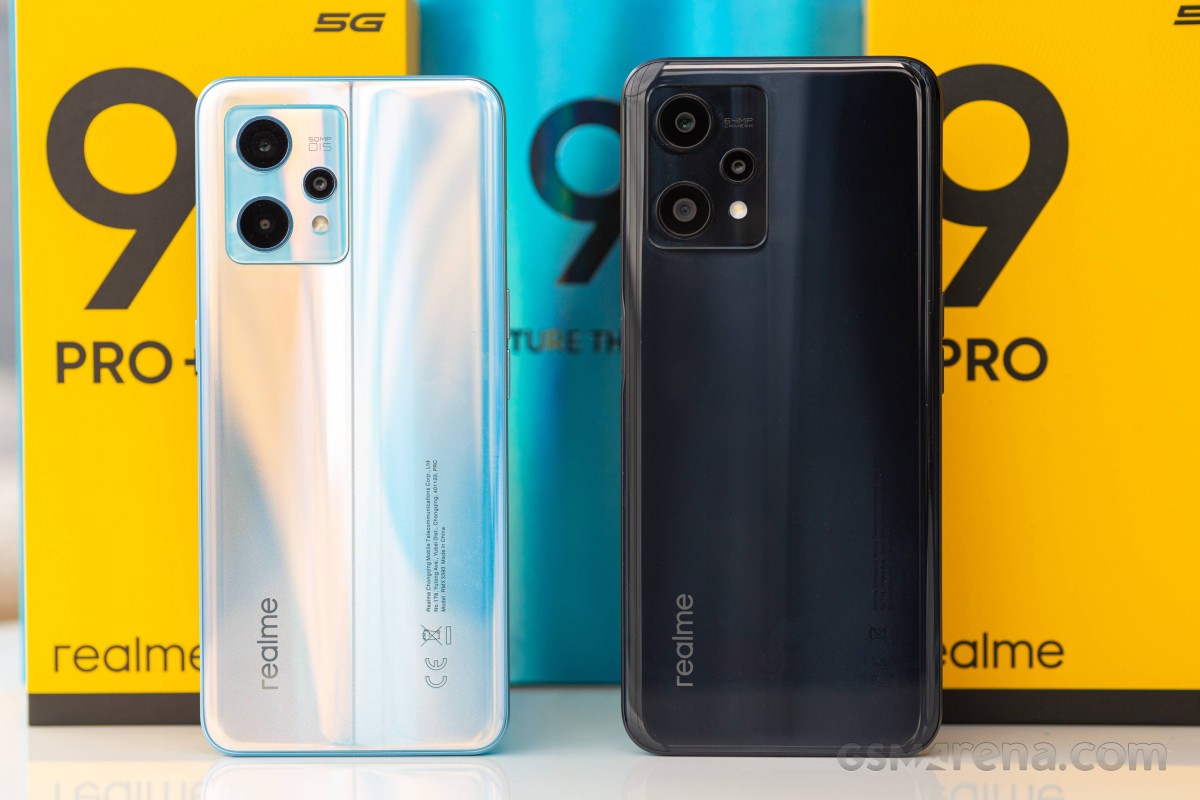 The Realme 9 Pro is a completely different device with a 6.6" 120Hz IPS LCD instead of a 6.4" 90Hz AMOLED display like the other two, also it uses a Snapdragon 695 and dials back the camera hardware. So, it's a different recipe, but if you can't swing the €300 for the Pro+, you can get the Pro for around €250, it's one one of the best mid-rangers in this price class.
Winner: Realme GT Neo 3
The Realme GT Neo3 was the first phone to hit the market with 150W fast charging. Lithium battery technology has not kept pace with new developments like GaN transistors and proprietary (and soon standard) enhancements to the USB-C plug that allow it to carry that much power.
Some people, especially a company in California, say that USB-C can limit innovation. The GT Neo 3 is proof of the opposite, USB-C can carry enough power for a Pro laptop, never mind a phone. Not demonstrated here, but USB-C can also carry gigabits worth of data.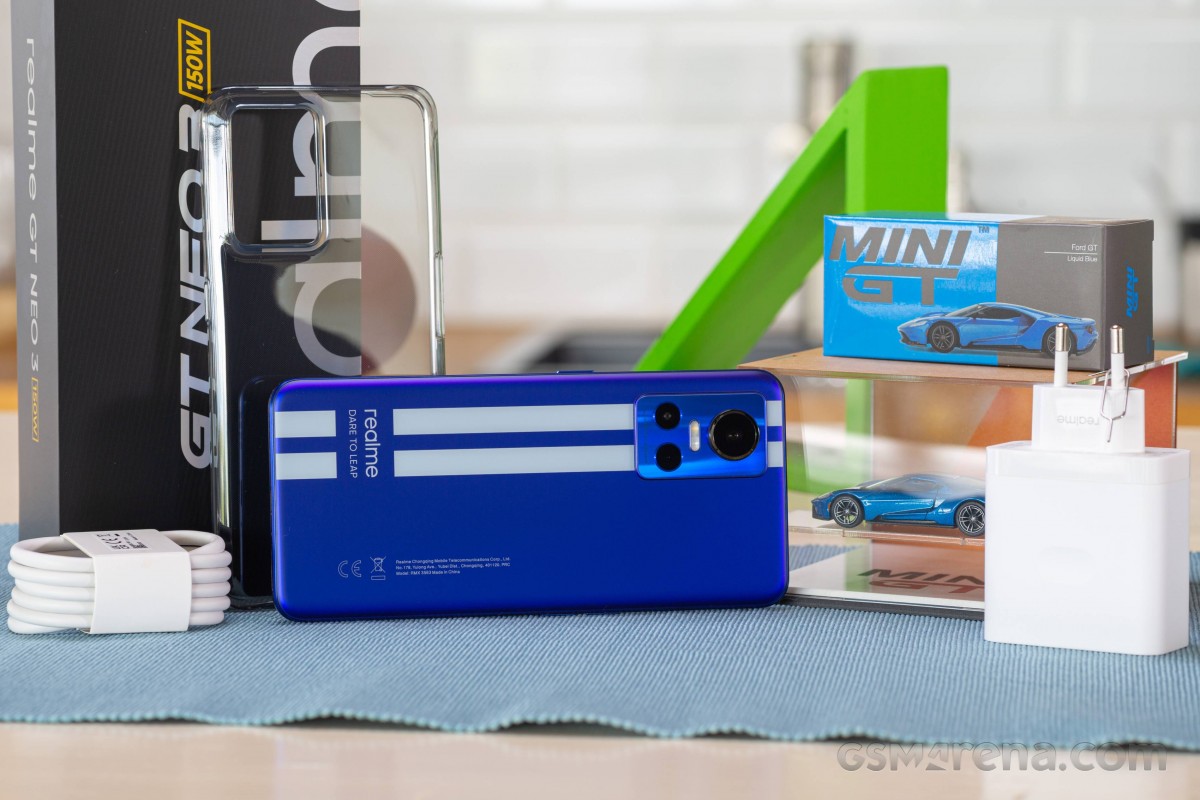 Okay, admittedly, we'd probably go with the 80W version of the Realme GT3 Neo – it has a larger battery capacity and the 150W charging is more of a cool tech demo than something practical (for a phone).
Either way both were among the first phones with the Dimensity 8100, one of the more interesting chipsets of this year. MediaTek increased the pressure on Qualcomm whose mid-range chips like the Snapdragon 780 and 7 Gen 1 struggled to gain a foothold with smartphone makers.
Winner: Realme GT2 Explorer Master's design
This one is similar to the GT2 Pro, it has the faster Snapdragon 8+ Gen 1 chipset, faster 100W wired charging and, unfortunately, a lower quality FHD+ non-LTPO display. But none of that is why the Realme GT2 Explorer Master is here.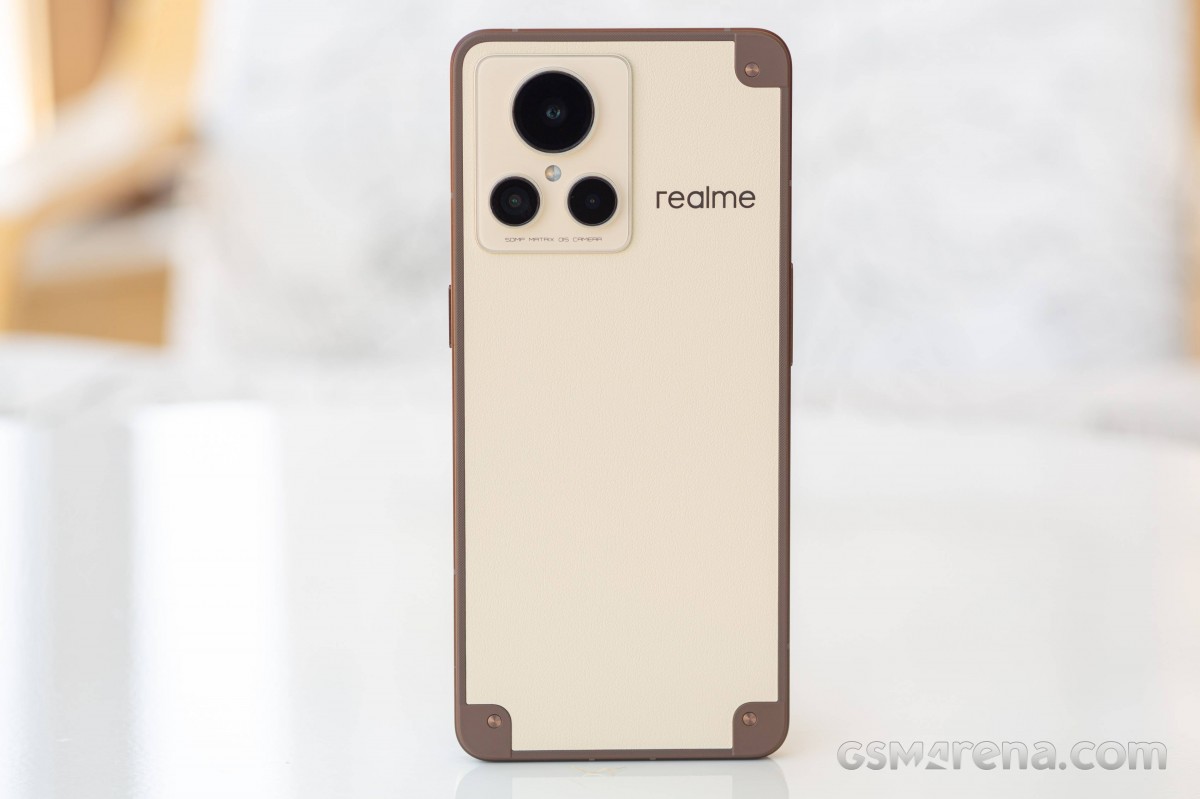 Whether you like the suitcase-inspired looks or not, Realme is one of the few companies that takes risks and tires to stand out with its design. The black glass rectangle has gotten so very boring and this was a breath of fresh air.
Loser: Realme X-series
The X-series laid low in 2021, but we were hoping that it would make a comeback this year. As discussed above, the GT-series phones are great for their price, though they fall a bit short of the best that OnePlus and Oppo have to offer.
OnePlus didn't even bother releasing a non-Pro model in the OnePlus 10 series, so there might have been room on the market for a phone with better cameras than the GT2 Pro. We would have settled for a GT2 Pro+ or something too, but Realme's first and last premium launch this year was the GT2 Pro on January 4.
Winner: Realme Pad X
Realme doesn't make a lot of tablets – in fact, this is only its third ever – but the Pad X was an excellent mid-range offer. It has a premium look and feel, a bright 11" display and a punchy Snapdragon 695 chipset, plus optional dual-SIM 5G connectivity.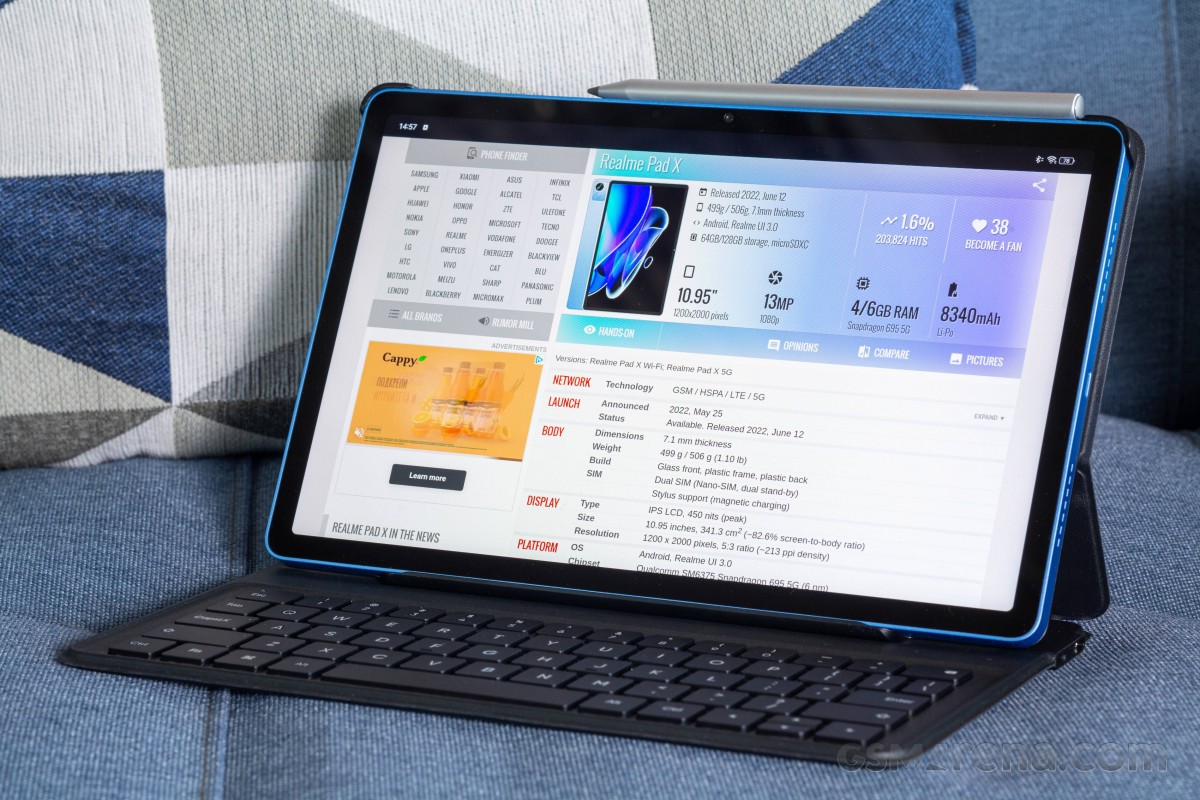 It's one major flaw (and it's a big one) is that it is not offered outside of India. We almost put this slate in the loser category since Realme serves many markets in Asia, Europe, the Middle East and South America, but we can't recommend the Realme Pad X to all but one of them. This is one of the best ₹20,000 ($245 or so) tablets that money can buy, if indeed you could buy it where you are.
Winner: Realme UI
Realme was one of the first companies not named Google to have a beta version of Android 13 out. The global rollout of Realme UI 4.0 started on December 8 and the early access roadmap shows a pleasantly fast pace of releases. Speed is good, but the length of software support is even better.
Coming into 2022 Realme only promised 2 years of support. However, select models like the GT2 and GT2 Pro were upgraded to 3 OS updates and 4 years of security patches. Not quite as good as OnePlus' new policy of 4 OS updates and 5 years of patches, but better than it was before.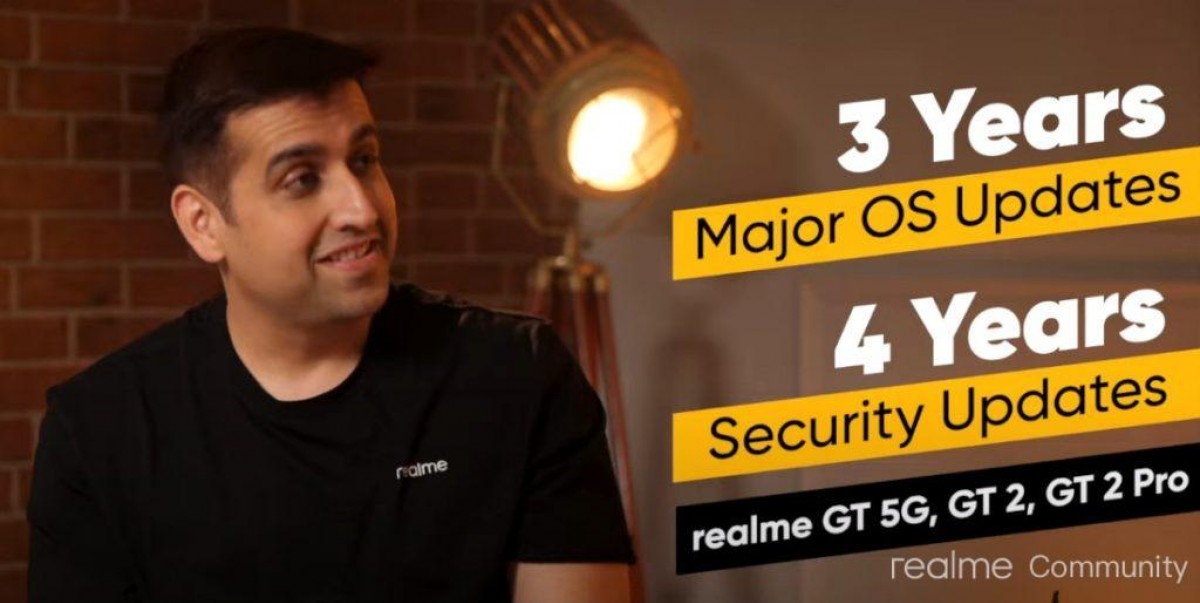 It's not all perfect, though. The Realme GT2 Pro got Android 13 with the old Realme UI 3.0 instead of 4.0. Xiaomi has been pulling this kind of thing for years now, but most companies keep their skin version synchronized with the Android version.
That said, we quite enjoyed the new additions to Realme UI version 4 - you can read our review for why we think it deserves to be in the Top 5 of custom Android skins.
?
personally, i thought the gt2 explorer master looked like you screwed around with a word document. theres no going back, everything is ruined
Realme GT2 Explorer Master is still a perfect all-rounder with better cameras, unlike the 10T where it tried to become a flagship killer but failed miserably.
?
Have the same phone here in EU and its been awesome!
ADVERTISEMENT