WhatsApp Channels brings one-way broadcasting for creators and organizations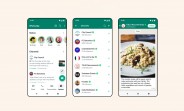 The latest feature added to WhatsApp is Channels – a new broadcasting tool that helps individuals and organizations share updates with their followers. Channels is described by WhatsApp's parent company Meta as a "reliable and private way to receive important updates from individuals and organizations".
The new feature will be accessible via a dedicated Updates tab inside WhatsApp and channel admins will be able to share messages, photos, videos, stickers and polls with their followers. Examples given by WhatsApp include sporting teams sharing updates on games and players, receiving news from local officials, updates from your favorite creators and hobby page groups.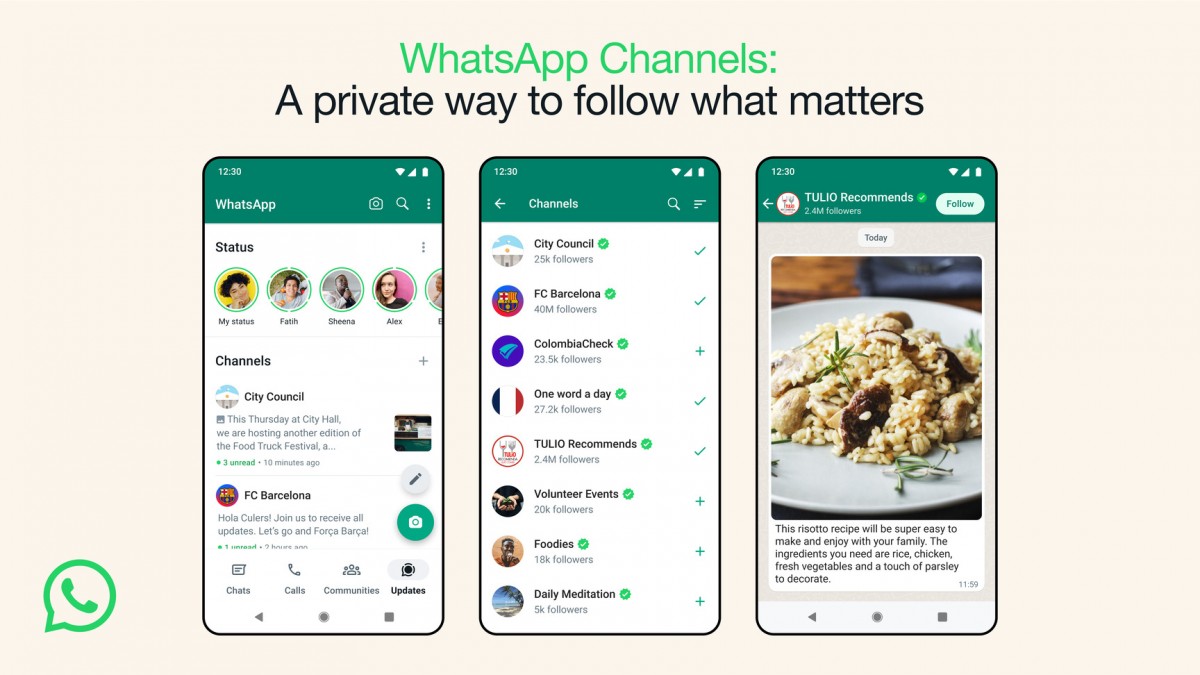 Users can search for their favorite organizations, sports teams and more with the search box on WhatsApp. Channel history will be stored for no more than 30 days back and admins will have their phone numbers and profile photos hidden from followers for security reasons. Channel admins will also have the ability to block post forwarding and screenshots.
It's worth mentioning that Channels will not feature end-to-end encryption upon launch though WhatsApp is exploring bringing a limited audience end-to-end encryption channels in the future.
Channels is still in development and is due to launch on WhatsApp beta for Android, iOS and desktop. It is set to debut with select organizations in Colombia and Singapore first before a broader rollout in the coming months.
In related news, WhatsApp also announced a new feature to its app which will finally bring the option to send high-definition photos on Android and iOS devices.
The feature is currently tested by a small group of WhatsApp beta users and will use a light compression algorithm to preserve as much of their quality as possible. Users can select between standard and HD quality when sending out a photo in their chats instead of the current auto, best quality and data saver options.
H
I'm surprised other people haven't mentioned it more, but the obvious answer is Signal. Built for privacy, secure, and with enough useful features for the average person, and also offering enough user choice to disable what one doesn...
ADVERTISEMENT