Weekly poll: Galaxy Z Fold5 and Galaxy Z Flip5 pre-orders have started, who is getting one?
Samsung's next generation foldables are almost here - they are already on pre-order and will start shipping in a couple of weeks time. But the market they enter is more heavily contested than ever.
The Samsung Galaxy Z Fold5 is no longer the only horizontal foldable in North America, following the launch of the Google Pixel Fold. The Fold may not have the best chipset in the world, but it has a very similar inner display, an IPX8 water resistance rating and, perhaps, better cameras.
You can check out the photos we took with the Z Fold5 in Seoul - it's too early to discuss quality (that will have to wait for the review), but we can tell you right now that the 5x periscope on the Google foldable will be hard to match. Also, the Pixel Fold is thinner (5.8/12.1mm when opened/closed vs. 6.1/13.4mm), despite having a larger battery (4,821mAh vs. 4,400mAh).
There is also - or rather there will be - the OnePlus Open, which might arrive in the US, just like its non-folding siblings. The Open is probably based on the Oppo Find N2, which measures 132.x 72.6 x 14.6mm, so it's similar enough to a regular phone when closed. This one doesn't have a periscope, but at least it puts a 32MP sensor behind its 2x lens and it has a 48MP ultra wide module (all cameras are touched up by Hasselblad). This smaller phone also has a bigger battery (4,520mAh) with a much faster charging (67W, but it's wired only).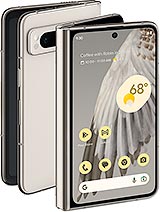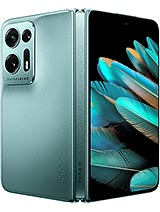 Google Pixel Fold • Oppo Find N2
While it probably won't launch in North America, the Honor Magic V2 will be available in Europe (Honor is working on bringing it over as quickly as possible). This phone boasts a larger 7.92" internal display (which is sharper to boot) and has a 5,000mAh battery with 66W charging (again, wired only). The camera setup is 50+20+50MP with the middle module having a 2.5x lens. Where this phone really shines, though, is that it measures less than 10mm when closed (at least the vegan leather variant does).
The Huawei Mate X3 is already available in Europe, though the lack of Google Play Services limits its appeal for some. A lot of things are no longer showstoppers, however, e.g. most banks now have their apps on the Huawei App Gallery. Anyway, this phone has a 4,800mAh battery with both 66W wired and 50W wireless charging, a roomy 7.85" internal display, IPX8 water resistance, a 12MP 125mm (5x) periscope in addition to the 50MP main camera.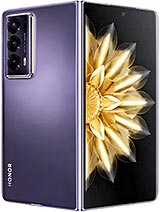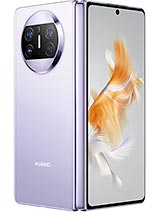 Honor Magic V2 • Huawei Mate X3
The Tecno Phantom V Fold is available in India and boasts a 7.85" internal display and while it's not the thinnest (14.2-14.5mm when closed), it does have a 5,000mAh battery with 45W wired charging. And a 50MP camera with a 2x lens on top of the 50MP main cam.
The vivo X Fold2 is not widely available yet, but it's worth keeping an eye on. This one goes even bigger with an 8.03" internal display and the 4,800mAh battery goes all out with 120W wired and 50W wireless charging. The 50+12+12MP camera includes a 47mm (2x) portrait cam and Zeiss tuning.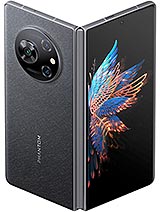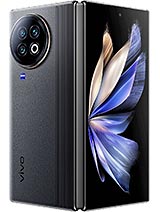 Tecno Phantom V Fold • vivo X Fold2
Samsung may have been among the first to launch a horizontal foldable, especially in the West, but it no longer has the luxury of having the market all to itself. And the competition is looking fierce.
Will you get a Galaxy Z Fold5 or would you rather wait and see? Check out our hands-on review to help you make up your mind. As a reminder, Samsung is offering free storage upgrades, better trade-in deals and more during the pre-order period.
The Samsung Galaxy Z Flip5 is no longer alone too - for a while its predecessor was uncontested, with the Moto Razr 2022 not even launching in North America. But the Razr 40 Ultra (aka Razr+) did and it's in Europe, Central and South America too. The Ultra has an even bigger and sharper cover display (3.6" 413ppi vs. 3.4" 306ppi) that doesn't shy away from the cameras. And, you guessed it, it has a bigger and faster charging battery too, though only by a bit (3,800mAh 30W wired and 5W wireless vs. 3,700mAh 25/15W). The cameras are nothing to write home about, though.
There is also the cheaper Motorola Razr 40 - the MSRP is €800/₹60,000, compared to €1,200/₹100,000 for the Z Flip. True, this one cuts costs by having a tiny cover display and by using the Snapdragon 7 Gen 1 instead of a flagship-grade chip. Still, it offers meaningful savings at a time when the greatest hindrance to adoption of foldables may be the prohibitive cost.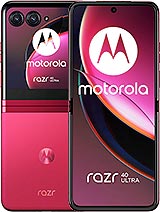 Motorola Razr 40 Ultra • Motorola Razr 40
The vivo X Flip is another phone from the company that is yet to reach a wide audience. It's chunkier at 16.6mm when closed and weighing 198g (vs. 15.1mm and 187g), but it does have a 50MP main camera and a 4,400mAh battery with 44W wired only charging. The cover display is smaller but it is a straight 3" rectangle (14.5:9) and can't run full-blown apps (like the Razr 40 Ultra and Galaxy Z Flip5 can).
What do you think? Is the redesigned hinge and bigger cover display enough to push you over the edge and pick up a Galaxy Z Flip5 or do you think that Samsung dropped the ball? While you think on that, don't miss our hands-on review.
?
Apparently, certain techies like Mishaal Rahman and TK Bay confirms that the Z Flip5 does support video output. But yeah, no DeX for it. https://www.reddit.com/r/galaxyzflip/comments/15bydg3/tested_galaxy_z_flip_5_supports_display_output/ h...
C
The updates to the Fold might be the durability updates I've been wanting but Samsung has said something along those lines for the last few years now. Until I know it won't fail from regular usage after a few years, I won't put that mu...
V
He is right, for the price you pay you get rubbish specs.
ADVERTISEMENT