Weekly poll results: the Sony Xperia 1 V is well-liked but pricey, the Xperia 10 V fails to convince
Snapdragon 695? "No, thanks", said the people in last week's poll. The Sony Xperia 10 V is looking like a flop as the outdated chipset and 60Hz display are a tough sell at €450. And that improved 48MP camera looks odd with its 1080p @ 30fps video limitation set by the chipset that really should have been retired by now.
There isn't much else to say about the 10 V, a few people who like the phone for its size, card slot and headphone jack commented that they may as well get the Mark 4 – the few upgrades of the 2023 model are not worth the extra cost.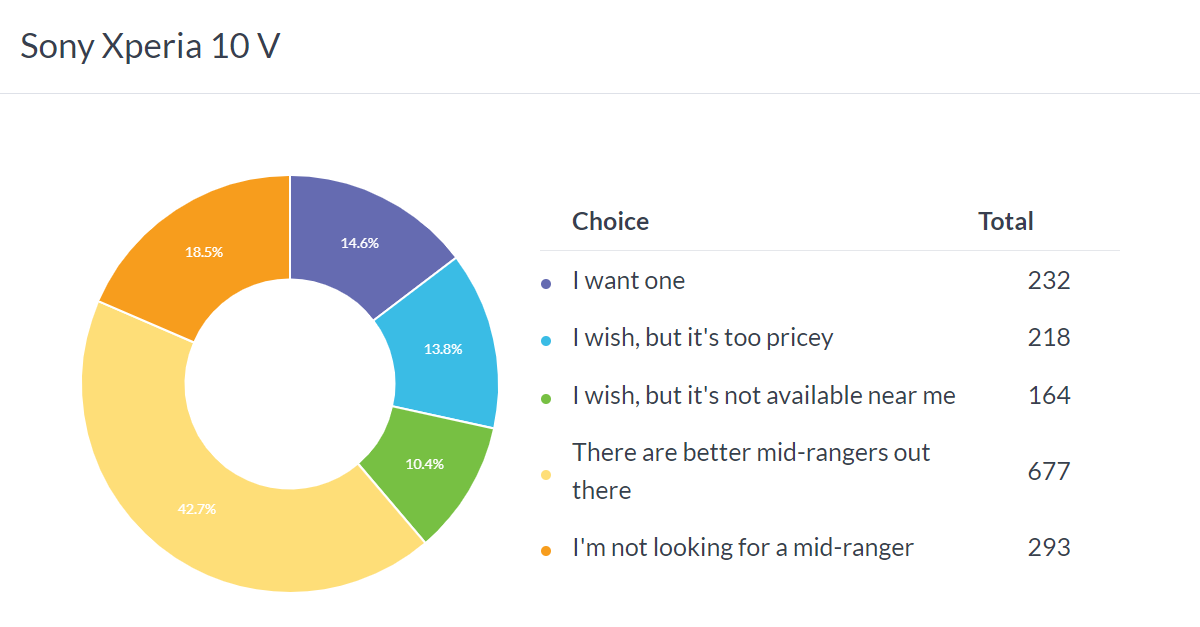 With that out of the way, let's focus on the Sony Xperia 1 V, a phone that people actually like. Well, they like it from a distance, €1,400/£1,300 is too high a price for most people and judging by the previous generations of 1-phones it's not going to fall much over time.
The Xperia 1 V has niche appeal, but it is the king of its niche. This phone is at the intersection of two of Sony's businesses – cameras and game consoles. The camera in particular is perfect for people who like to tweak photos manually. Also, the phone's ability to record 4K video for long stretches of time without overheating was praised in the comments.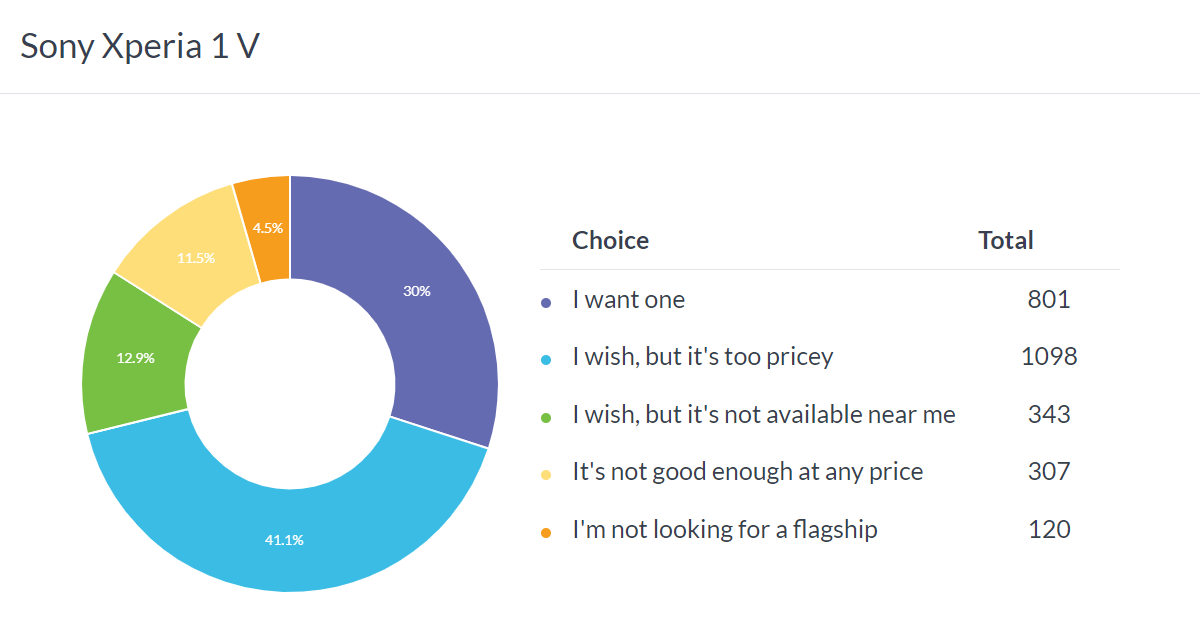 It's not perfect, though. Sony really needs to join other phone makers in extending the software support for its phones, especially its pricey flagship. That is something that could convince people on the fence that quality is worth the extra cost.
One criticism that applies to both the Xperia 1 V and the 10 V is the relatively limited availability around the world. Also, several would-be buyers are not happy with the buttoned up selection of colors for the 1 V – there are only three and some markets don't even get that many.
P
Or maybe it's because it's targeted at professional users, not your dad at his golf meetup snapping a picture of his score in full auto. Edit the raw files and you'll see that it's a great sensor. It's not up to Sony to make ...
P
I by no means have the authority to give this award, but I nominate this comment of the day.
ADVERTISEMENT