Weekly poll results: the Poco F5 gets showered with love, the F5 Pro proves less popular
As one commenter in last week's poll says, the point of the Poco F-series is to deliver flagship performance at mid-range prices. Both the F5 models do that and while it's not quite a 2023-level flagship performance, it comes really close.
Of the pair, the vanilla Poco F5 is the breakout star – over half of the voters showed interest, it's rare to see such a positive reaction. It beat its Pro sibling by a large margin, which is quite evident in the Pro's own poll.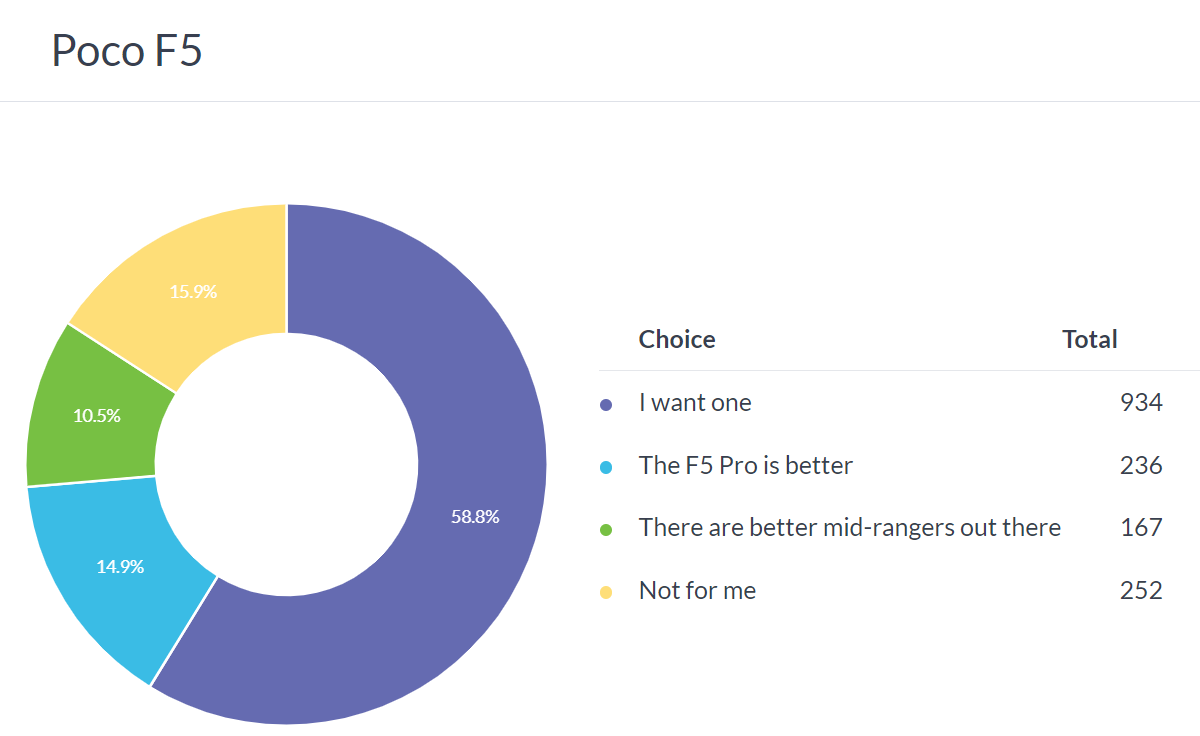 The criticism of the F5 – it applies to the F5 Pro too – was predictable. Some aren't happy with Poco/Xiaomi software and the associated update schedule (but others like it just fine) and there was a heated debate over whether microSD cards are still useful. Either way, neither F5 model has a memory card slot. At least the vanilla F5 has a 3.5mm headphone jack.
As for the Poco F5 Pro, around a third of voters showed interest, while others were waiting on good reviews – our detailed review was posted a couple of days after the poll went live, did it change your mind?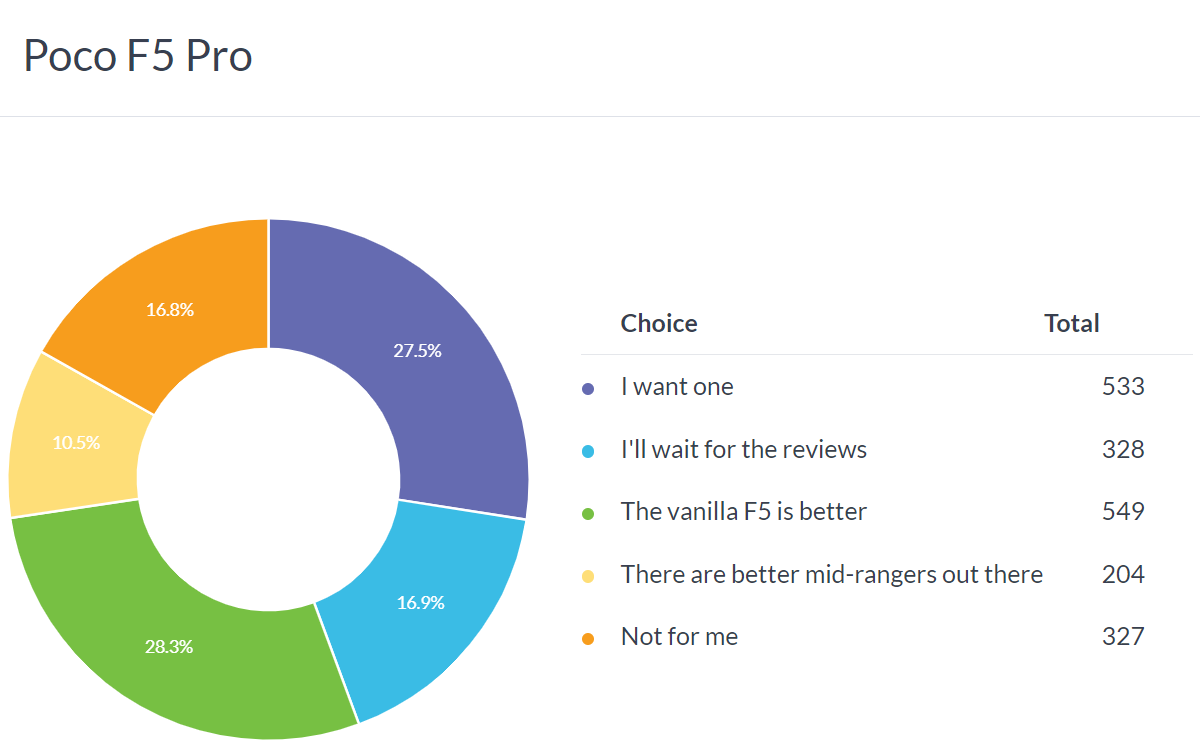 Aside from the aforementioned criticism, the Pro may have also overshot the pricing – it's close to year old flagships and even though it offers an excellent QHD+ display, 4K/60 and 8K video recording, plus speedy wireless charging (all things that the vanilla model lacks, by the way), it's not a true flagship.
The Poco F5 Pro will be a popular model for Xiaomi, just not as popular as the Poco F5. We saw a few commenters who said they already bought an F5 or an F5 Pro and are happy with their choice.
C
I'll choose either samsung s seriresor apple over poco anytime soon after my past experience with poco
N
Neither the phone have WiFi 6e which is a huge shame
ADVERTISEMENTS