Weekly poll results: the fast-charging Realme GT Neo 5 has people buzzing
Voters in last week's poll were suitably impressed by the blazing charging of the Realme GT Neo 5. But is an impressive charging system enough? Well, no, but the Neo also has a speedy Snapdragon 8+ Gen 1 and a lot of memory for how much it costs.
Right now there is an even split between people wanting the 240W and those looking at the 150W model. However, just as many people are holding off, waiting to see what the whole GT3 thing is about.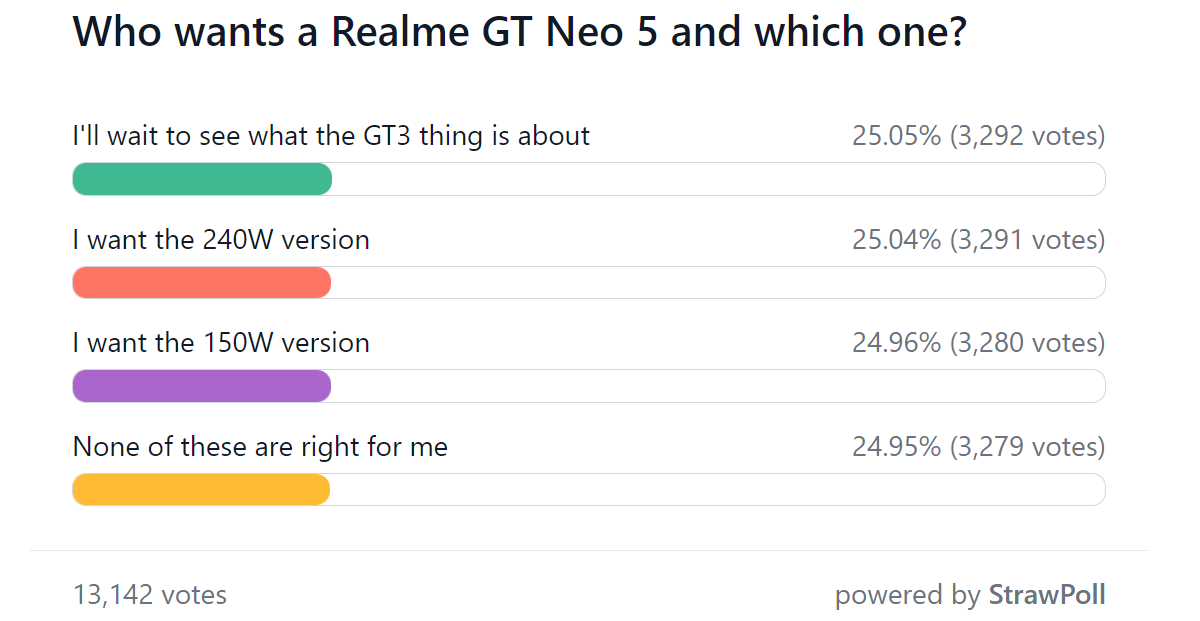 For now we only know the GT Neo 5 pricing for China. The global model, the Realme GT3, is still a couple of days away from going official. Realme already confirmed that it will feature the same 240W charging system that can get to 100% in 9 minutes, 37 seconds. There's no word on whether there will be a 150W variant available globally yet. Join us Tuesday, February 28, for the full details on the GT3.
There weren't many comments on the 144Hz AMOLED display (1,240 x 2,772px), other than a debate about punch holes and notches. We'll take that as a good sign, the GT Neo 5 display is faster and sharper than what most phones in its price class have to offer.
Really, it was the camera that drew the most criticism – that 50MP 1/1.56" main sensor with OIS and an 8MP ultrawide unit are a good baseline, but not too impressive. To be fair, the GT phones usually focus on chipset and battery rather than cameras. Something that Realme might want to consider, however, is adding official dust and water resistance rating to its phones.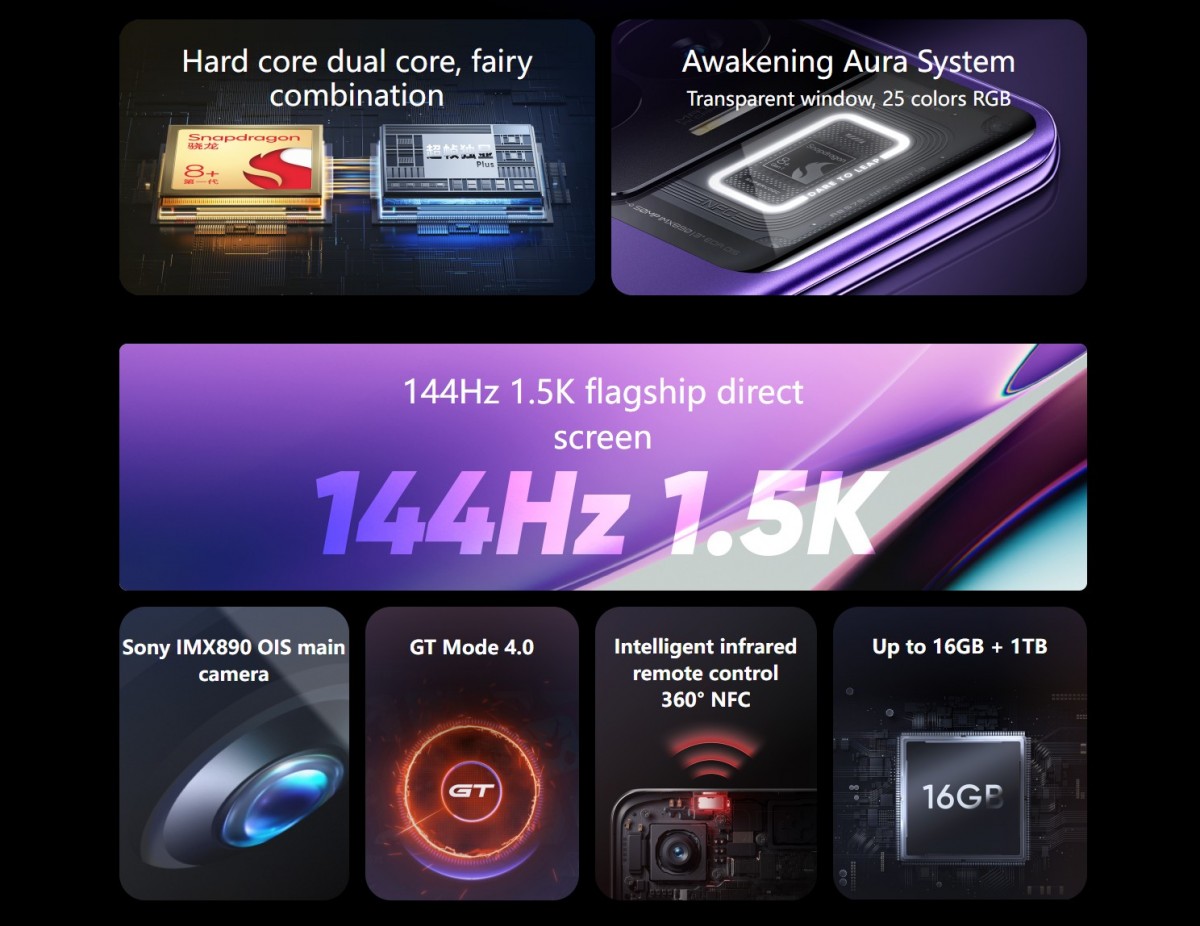 Xiaomi does have some mid-rangers with 200MP sensors, but as we haven't reviewed them yet, we can't say which camera is actually better. All we can say for now is that the fancy sensor came out of the chipset budget.
Realme has a potential winner on its hands with the GT Neo 5, which will be a hit in China. As for the global market, it all hinges on the price of the GT3 – this can become one of 2023's most popular flagship killers.
Bro is bashing everywhere with the same criticism. C'mon, get a Sony if you can't take these features
S
But they not learned anything breakthrough in battery that make it possible to have 240 watt charging power and still good after 3 years So what it's not advantaged or impressive in any way too me it shows just how dumb and far behind ...
S
I just can't stand seeing the battery life problem not being fixed with better batterys Realme could have made a phone I point too say that's the value for money phone Great hardware but small battery not tiny but would of just w...
ADVERTISEMENTS