Weekly poll results: flat AMOLED displays with high refresh rates strongly preferred
LCD's time in the smartphone world is almost over – an overwhelming majority in last week's poll prefer AMOLED. But any old AMOLED won't do, here is what most people consider to be the perfect display.

There is a pretty even division between FHD+ and QHD+ resolutions. Some enjoy the extra sharpness of QHD+, others think that anything over FHD+ is a waste of battery (battery life considerations cropped up quite often).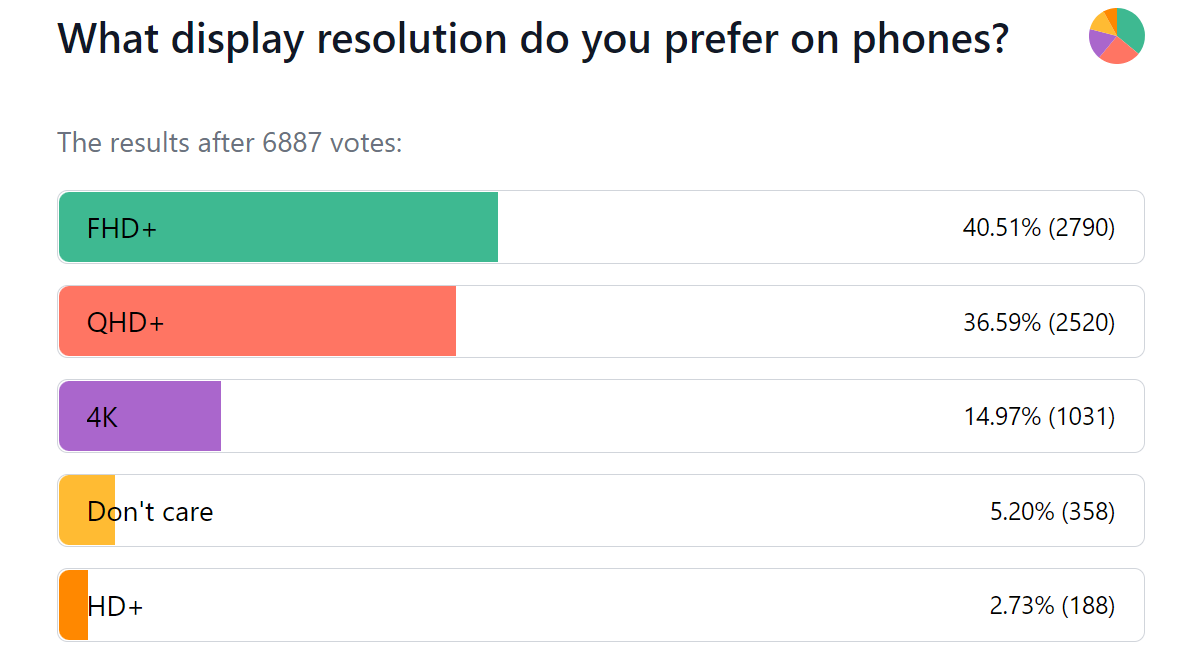 That "+" in the resolution names came about as phone makers abandoned the standard 16:9 aspect ratio. There were surprisingly many commenters who expressed a preference for aspect ratio – we saw everything support for everything from old school 16:9 to fans of Sony's 21:9 phones.
High refresh rate is essential now. Most prefer 120Hz, which is the sweet spot (144Hz is seen as overkill). A quarter of voters would be okay with 90Hz too, anything that's above the 60Hz that has been standard for years now.
There were also those in the comments that argued that the extra smoothness is not worth the increased power draw. That's a non-issue as all phones with HRR display have an option to lock them to 60Hz when you need to stretch out the battery life.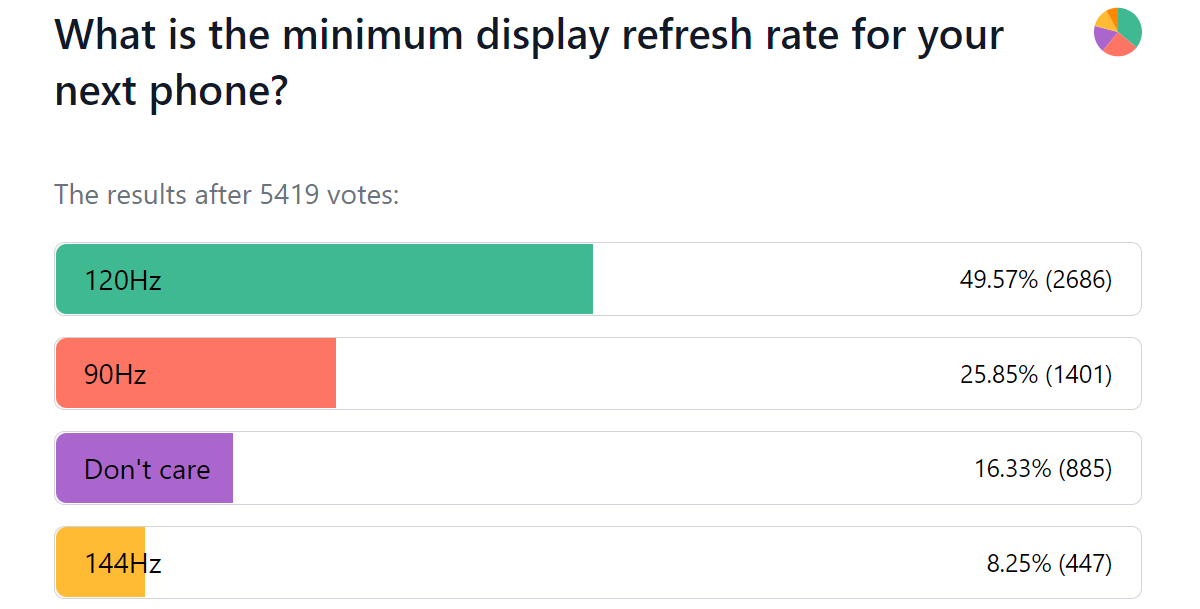 The next one is simple – most people prefer a flat display for its practicality, but a small group enjoys curved displays. This is certainly not a case of "newer is better", however.

Finally, the additional features. Two options ended up almost dead even with 25% and a bit of the votes – HDR support and toughened glass. Considering how smartphone prices have risen in recent years, we're not surprised to see that people want a durable phone that won't need replacing for years.
As for HDR, it's a sign of how many people consume multimedia content on their phone. HDR has a big impact on image quality, perhaps even bigger than resolution (especially for screen sizes in the 6-7 inch range).
Among other things, HDR has requirements about the screen brightness. And that was another thing that emerged in the comments – people are asking for bright displays that provide excellent legibility in bright sun.
Compared to a similar poll we ran a year ago, the importance of QHD+ has risen, though it is still behind FHD+. The percentage of people who are still okay with 60Hz displays has fallen, while the popularity of curved displays has decreased.
F
DC dimming is widely available on OLED phones now, but yeah ... the hardest part is looking for Nokia 8 replacement. Because the design almost timeless i would say (very hard to find phone with camera in middle nowadays)
P
I have the same trouble, I can't look at any OLED panel for more than a few minutes without the health effects of eyestrain and headaches. It is saddening for those of us who physically cannot use these devices, because we are left with very few...
ADVERTISEMENTS