Back in 2016 our poll showed that people preferred screens between 5" and 5.3". Then in 2017, 5.2" was elected best although larger sizes were already gaining popularity. Now? Now people want larger screen – 6" is the new favorite.
Naturally, back then we were mostly talking about 16:9 screens and now the 18:9 aspect ratio is more common. As a reminder, a 6" 18:9 screen is equivalent to a 5.5" 16:9 screen (same width, but taller).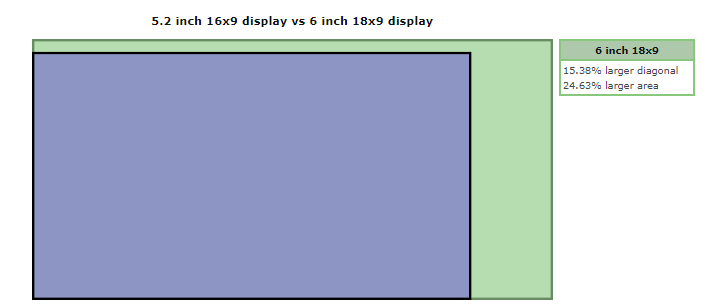 A quick calculation shows that a 6" 18:9 screen has about 25% more surface area than a 5.2" 16:9 screen. That number drops to around 18% if we go for a 19.5:9 screen with a small notch. Clearly, preferences have shifted towards larger screens.
It seems that going for taller aspect ratios was the key to making this happen. It was in 2017 that several brands started launching tall aspect ratio screens and they became the norm in 2018.
We should look back to the Xiaomi Mi Mix from late 2016. Its 17:9 screen was an oddity at the time, Android didn't even support taller screens. It took six months of discussions between Xiaomi and Google before that was fixed.
We're still in a transitional period as the 5.8" option came a close second. Plugging the numbers into the calculator show that a 5.8" 18:9 screen is as wide as a 5.2" 16:9 screen. It's taller, obviously, offering 16% more surface area.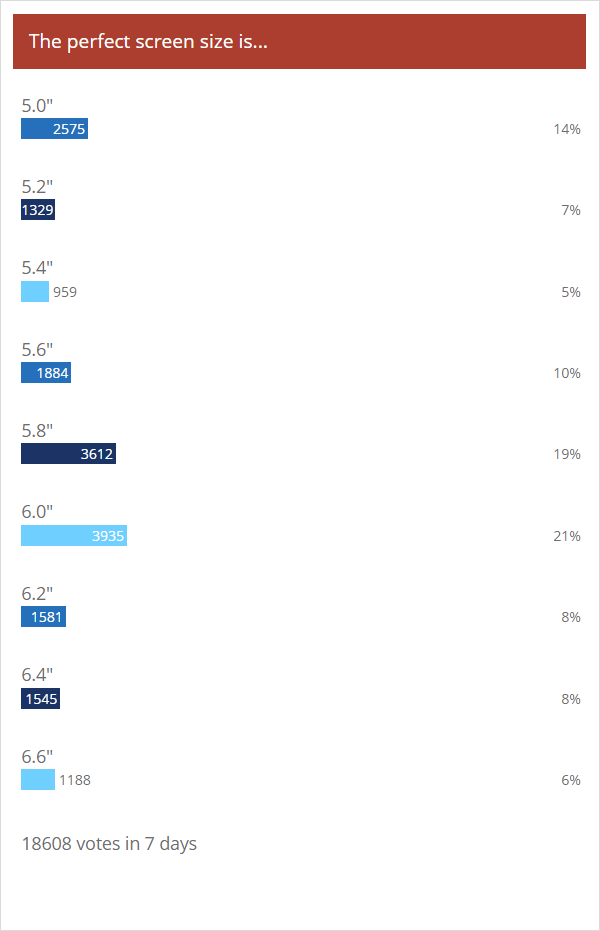 W
It doesn't sound legit to me, either. As is common knowledge in mathematics, simplified ratios can't have decimals in them. As a result, the sequence would be as following: 16:9, 2:1, 37:18, 187:90, 19:9, 13:6, 7:3. These all sound terrible, but I bl...
A
Do not compare cars with smartphone, both are completely different thing. Does your thick tablet can survive in water or does it have Military grade protection? my LG G6 is a very compact phone and very durable one. I am not talking specs on paper My...
ADVERTISEMENTS