This week we saw the Samsung Galaxy S10 5G claim the title of "Best selfie camera", at least according to DxOMark. The phone's rear camera matched the score of the Huawei P30 Pro, which previously ruled alone. This along with the results from last week's poll got us wondering about front and rear cameras - which one is more important to you?
We're well past the era when phones had only one camera (and it was on the back), yet for one reason or another the rear camera is still treated as more important and gets the better hardware.
There are exceptions, for example, the Realme U1, has a 25MP selfie and 13+2MP rear cameras. The Sony Xperia XA2 Ultra has a selfie camera with OIS, which is almost unheard of (the rear cam didn't't have optical stabilization). And more recently, the Samsung Galaxy A80 uses the same camera for both selfies and regular photos thanks to the rotating pop-up mechanism, enabling the first-ever 48MP selfies.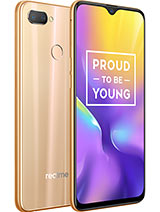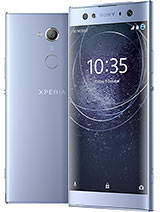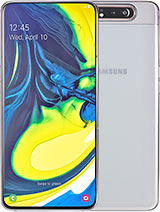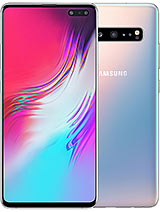 Realme U1 • Sony Xperia XA2 Ultra • Samsung Galaxy A80 • Samsung Galaxy S10 5G
You can probably come up with more examples, but there's no denying that there are many more impressive rear cameras than selfie cameras. Whether it's having 2-3-4-5 modules, periscope tele lenses, ToF sensors or just plain larger sensors, the rear camera almost always has the better hardware.
Samsung said that the Galaxy A80 is built for the "Era of Live" and talked about how it can shoot selfie videos, not just photos. But is that missing the point? Do people really want to star in their own photos or are they content staying behind the camera?
This goes beyond vanity, because as we've discussed many times before, the selfie camera is the bane of the smartphone designer - notches, punch holes, pop-ups, all sort of crazy designs just so the phone can have a selfie camera.
So, if only a few people use it, maybe there's room for seflie-less phones. If the opposite is true and most people take selfies, then it's time for some better hardware.
Which camera is more important?
V
People who care about selfies are mainly empty headed ladies who are desperately chasing fame or attention, that is the only thing thst makes selfy camera exist, and yeah some occasional video chats from normal people :)
No. They are in dreams, one with so call "butterfly" products, one with "Avatar colors" camera.
U
Yes. Thanks to huawei and samsung for making dreams come true
ADVERTISEMENT