Weekly poll: Poco F5 and Poco F5 Pro tempt you with great value for money, do you want one?
The new Poco F5 and F5 Pro phones are a good example of the value for money devices that define the F-series. They are priced as mid-rangers but are equipped as year old flagships in most aspects besides the camera.
The Poco F5 Pro brings the Snapdragon 8+ Gen 1 at $450. That's about the same price as a Galaxy A54 or a Pixel 7a. It also has a 120Hz QHD+ AMOLED display, which neither of those phones have – that's more of a Galaxy S23 Ultra/Pixel 7 Pro feature (not even S23+ or Pixel 7). These Samsung and Google phones can only dream of having 67W wired and 30W wireless charging, their parent companies are too conservative for that.
We mentioned that the camera is nothing special and it isn't. It's not bad, mind you, the 64MP main with OIS and 8MP ultra wide seem solid for the mid-range. We haven't reviewed the Pro model yet and but we were happy with the camera of its vanilla sibling (more on it in a moment).
One downside of the Poco F5 Pro is that Xiaomi has only committed to 2 OS updates and 3 years of security patches. The Galaxy A54 is getting 4 OS updates and 5 years of security patches, the Pixel 7a 3 OS updates and 5 years of patches. Even if you like MIUI, that's not great – the Snapdragon 8+ Gen 1 will be potent for more than 3 years, at least looking at mid-rangers.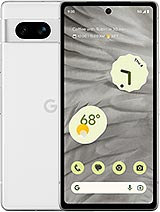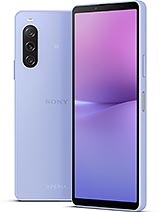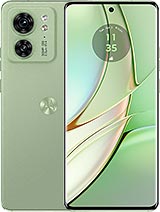 Samsung Galaxy A54 • Google Pixel 7a • Sony Xperia 10 V • Motorola Edge 40
What do you think of the Poco F5 Pro – if you're looking for a mid-ranger, is this the one to have?
The Poco F5 has an MSRP of $380/₹30,000 and uses the new Snapdragon 7+ Gen 2. This may be a 7-series chip, but in terms of CPU and GPU it is more like a down-clocked 8+ Gen 1 than it is like the original 7 Gen 1.
It uses a slower modem, X62 instead of X65, though the chances are slim that you will notice a difference. The lack of 4K @ 60fps and any 8K mode is more noticeable.
Another major difference between the F5 and F5 Pro is that the vanilla model goes down to FHD+ resolution for its 6.67" 120Hz AMOLED display and the fingerprint reader moves from under the display to the power button on the side. There's more, the battery is a tad smaller (5,000mAh vs. 5,160mAh) and while it has the same 67W wired charging support, it lacks wireless.
On the plus side, the Poco F5 has a 3.5mm headphone jack, complete with a Hi-Res Audio certification. Neither the F4 nor the F5 Pro have that (the same goes for most phones these days).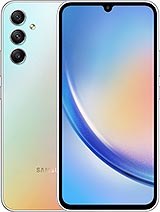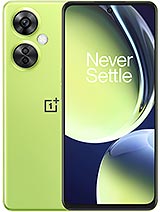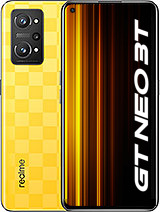 Samsung Galaxy A34 • OnePlus Nord CE 3 Lite • vivo iQOO Neo 7 • Realme GT Neo 3T
Is the Poco F5 better value for money than the F5 Pro or do you think that neither is the mid-ranger to have? Before you answer, don't miss our written review and our video review.
S
Thanks for the response. Well, what I did was, I tried 4K in Redmi Note 4, a snapdragon 625 phone from 2015-16, I used open camera and it worked. Later on, after Redmi Note 6 Pro, all phones I tried failed terribly at this, no app would work. Hen...
M
Hello Sam N8 808 owner, I have Poco F5. I tried to record a video in the Google camera LMC 8.4 program with config, in the settings I set it to 4K 60fpc. The shooting took place in a room with not very good lighting; I looked at the information from...
S
"The lack of 4K @ 60fps and any 8K mode is more noticeable." Agreed GSMArena, but I find it suspicious that even by using aftermarket apps we don't get 4K60. Can anyone clear my suspicion why Mi would do this, or who's doin...
ADVERTISEMENT