Weekly poll: Oppo F21 Pro and F21 Pro 5G want to be your next phone, will they?
Oppo announced the launch of two phones in India this week – the F21 Pro is already available as of this Friday, the F21 Pro 5G will join in on Thursday (April 21). Early reception for the duo seems positive, but let's drill into more detail.
First, this is not new hardware – the F21 Pro is the Reno7 (4G), the F21 Pro 5G is the Reno7 Z 5G. While a couple of Reno7 phones are available in India, those two were not, so they are a welcome addition to the line-up in the country.
Anyway, the Oppo F21 Pro 5G will launch at ₹27,000 (15% off the ₹32,000 MSRP). It offers a 6.43" AMOLED display (60 Hz), a Snapdragon 695, 128 GB of expandable storage, a 64 MP camera (no tele or ultra wide) and a 4,500 mAh battery with 33W fast charging (100% in 63 minutes).
The Oppo F21 Pro drops down to ₹23,000 by cutting the 5G capable chipset and replacing it with a Snapdragon 680. Its 6.43" AMOLED display has 90 Hz refresh rate, however, and you an in-display fingerprint reader (instead of side-mounted). Also, while the rear camera is the same, the selfie camera gets a higher resolution 32 MP IMX709 sensor (up from 16 MP). The battery is the same too, 4,500 mAh with 33W charging. Note that neither phone is capable of 4K video recording, not even 1080p at 60 fps.
Is the 4G model the better deal or would you rather pay extra for the higher performance of the 695 chipset? We probably don't have to tell you that India still doesn't have an active 5G network, but that should change soon (perhaps even before the end of the year).
While we wait for that, let's have a look at what other phones you can get for your money.
The Xiaomi 11i, for example, has a larger 6.67" AMOLED display with 120 Hz refresh rate and a Dimensity 920 that should beat the Snapdragon. There's also a 108 MP main camera on the back, plus an 8 MP ultra wide shooter. The larger 5,160 mAh battery charges faster at 67W (50% in 13 minutes). This model has an MSRP of ₹25,000, but you can get the HyperCharge model with a 4,500 mAh battery and 120W charging (100% in 15 minutes) for ₹27,000, the same price as the Oppo F21 Pro 5G.
The Realme GT Master is a smaller option with a 6.43" 120 Hz AMOLED and a speedy Snapdragon 778G. It has a basic 64 MP main camera and 8 MP ultra wide, a small-ish 4,300 mAh battery with 65W charging and a stylish exterior, all for ₹28,000 (for 8/128 GB) if you can find it in stock.
The Realme 9 Pro+ is a bit cheaper at ₹27,000 (8/128 GB) and it's actually in stock. Its 6.4" AMOLED display drops down to 90 Hz (still better than the F21 Pro 5G's 60 Hz), but you do get the Dimensity 920 and a 50 MP camera with a large sensor (1/1.56") and OIS, plus an 8 MP ultra wide camera and faster charging for the 4,500 mAh battery (50W, 100% in 44 minutes). Note that both the F21 Pro models have basic IPX4 splash resistance, while the Realmes do not (the 11i pair has IP53).
The Motorola Edge 20 is another Snapdragon 778G option, this one with an impressive 6.7" 144 Hz OLED display. Like the Xiaomis, it has a 108 MP main camera, but adds an 8 MP telephoto (3x optical magnification) and a 16 MP ultra wide. As a major downside here we will note the small 4,000 mAh battery (with 30W charging). An 8/128 GB unit will cost you ₹25,000.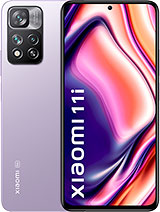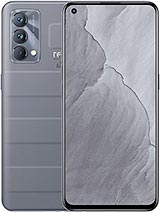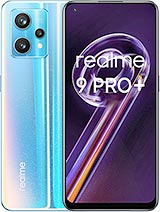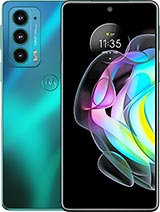 Xiaomi 11i • Realme GT Master • Realme 9 Pro+ • Motorola Edge 20
The Indian version of the Redmi Note 11 Pro+ 5G (not to be confused with the global one) sells for ₹21,000 on Mi.com, the same price as the 4G-only F21 Pro. However, it's more of a competitor to the 5G model as it has the same Snapdragon 695 chipset. Like the 11i above, this one has a 6.67" AMOLED display (120 Hz), a 108 MP main and 8 MP ultra wide cameras, the battery is 5,000 mAh with 67W charging.
If you don't care about 5G and want something a bit smaller, the Redmi Note 11S (4G) matches the Oppo with a 6.43" 90 Hz AMOLED display. It runs the older Helio G96 chipset (slower, less efficient 12 nm chip), but it has the same 108 MP main camera on the back and an 8 MP ultra wide to boot. The battery is bigger, 5,000 mAh, but takes the same amount of time to charge at 33W (100% in 58 minutes). Getting the same memory configuration (8/128 GB) will cost you ₹18,500.
The Realme 9 5G Speed switches to a 6.6" IPS LCD, but it boasts 144 Hz refresh rate – hard to find at its ₹23,000 price. You get a faster Snapdragon 778G chipset, but a less impressive 48 MP camera (plus two 2 MP helpers) and you miss out on water resistance. The 5,000 mAh battery charges at 30W (50% in 25 minutes).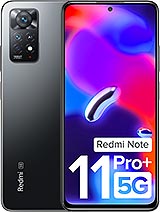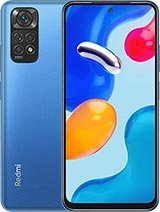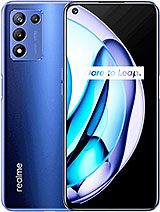 Xiaomi Redmi Note 11 Pro+ 5G (India) • Xiaomi Redmi Note 11S • Realme 9 5G Speed
Do you see an Oppo F21 Pro or F21 Pro 5G in your future or do you think there are better alternatives out there?
PS. if you're having trouble voting with the widget above, try casting your vote here.
?
Oppo f21 pro and pro 5g is a very overpriced phones
?
In my country, the F21 Pro 5G is similarly priced to the Samsung A53 5G. I'm a little sceptical about Exynos SoC but I would rather go for it than get the F21 Pro 5G. No HRR, no OIS, crappy 8MP ultrawide, shorter software support, no IP rating a...
When you know the SoC is terrible so you just market it as a "Qualcomm Snapdragon 5G SoC". Honestly.
ADVERTISEMENT