Weekly poll: can the HTC U20 5G and Desire 20 Pro win over a new generation of customers?
Some Android users have an HTC-shaped hole in their hearts – the maker was known for its premium build quality and beautiful Android customizations, plus the audio hardware was always on point.
While the company has fallen on hard times, it's not gone completely. In fact, just this week it unveiled two new Android 10 mid-rangers.
The HTC U20 5G is one immense phone with a 6.8" display, dwarfing the titan of yesteryear, the HTC One Max (5.9"). There isn't much to say about this display besides noting its size, it's a 1080p LCD with 20:9 aspect ratio, standard 60Hz refresh rate, no HDR, nothing else to set it apart.

The "5G" in the name is earned with a Snapdragon 765G chipset – it's performant and an affordable entry into next-generation connectivity. HTC has been bullish on 5G, though mostly in relation to its other passion, VR, and it did release a 5G router.
We have to note that HTC was pretty generous with the storage – 256GB out of the box with a microSD slot to add more – and you get a decent amount of RAM, 8GB. However, we're not sure if "generous" is the right word, we still don't know the pricing of the phone.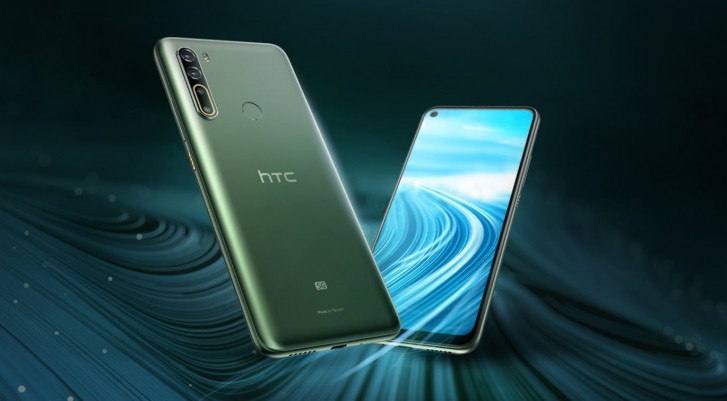 We don't even know if the HTC U20 5G will be available outside of its home country. But will you even miss it? Before you answer, let us compare to a couple of other once great mobile brands that also had to go through troubled times.
The Nokia 8.3 5G will be released in July at a price of €600/£500. It too has a 6.81" 1080p LCD and a Snapdragon 765G chipset. However, it trumps the HTC's main cameras – 64MP main cam with Zeiss optics, 12MP ultrawide, 2 MP macro and 2 MP depth. On the front is a 24 MP selfie cam, again with a Zeiss lens.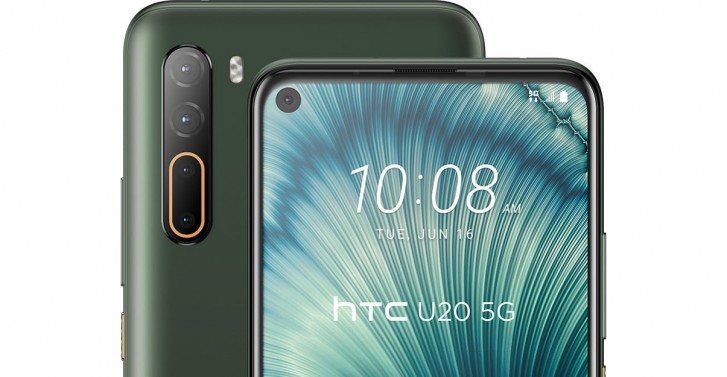 For comparison, the HTC has a 48MP + 8MP + 2MP + 2MP setup on the back, again main, ultrawide, macro and depth. The front camera has a 32MP sensor, but without the name-brand optics. The U20 does have a larger battery, 5,000 mAh vs. 4,500 mAh on the Nokia, both charge at 18 W.
The new LG Velvet 5G also comes from a company that has slid from its sales peak. The 6.8" display on the phone is a P-OLED with 1080p resolution. The chipset is the same, S765G, and the camera quite similar – 48 MP main, 8 MP ultra wide and a 5 MP depth sensor, plus a 16 MP selfie on the front.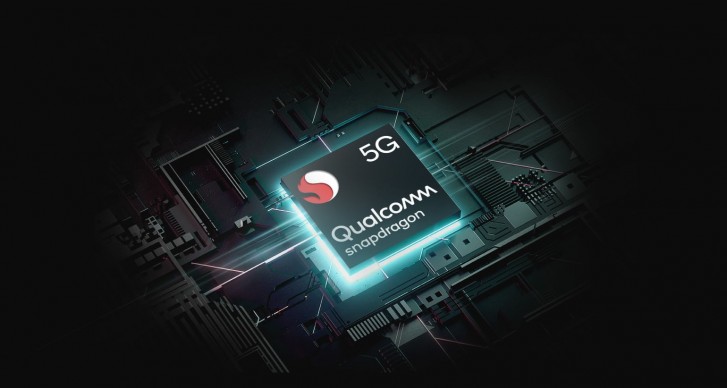 The Velvet has stereo speakers while the U20 does not even though once upon a time this was an HTC specialty. LG went with a smaller but faster battery – 4,300 mAh and 25 W wired charging (plus 9 W wireless). The phone's €650 price tag is hard to defend, but the €400 pre-order bonus does soften the blow. Plus, we're sure that the price will fall quickly.
So, HTC is back. Is the HTC U20 5G a phone you might be interested in if it launches in your region?
Next up is the HTC Desire 20 Pro – we do know the price of this one, NT$ 9,000 or $305/€270. It comes with an early bird deal, an HTC sports Bluetooth headset worth NT$ 1,600.
This phone is slightly smaller though still not small. It has a 6.5" 1080p LCD, but maintains the battery capacity at 5,000 mAh. Fast charging is listed as 15 W (QC3.0). The rear camera is the same as on the U20 (48MP + 8MP + 2MP + 2 MP) while the front camera has a 25MP sensor.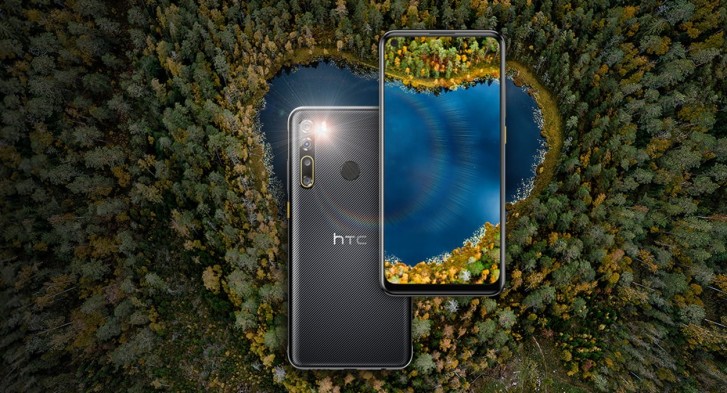 There's no 5G here, just good old 4G. The phone is powered by the Snapdragon 665 chipset, which will be left way behind in a race against the 765G. The chipset is paired with 6GB of RAM and 128GB storage (expandable by microSD cards).
The Sony Xperia 10 II uses this same chipset switches things around with a 6.0" OLED display with a 21:9 aspect ratio. Sony stuck with a small 12MP sensor for the main camera, but this phone also packs a 2x telephoto lens with an 8MP sensor in addition to the 8 MP ultrawide cam.
The battery is fairly small at 3,600 mAh, however our tests showed an impressive 92 hour Endurance rating so it's a non-issue. The Xperia 10 II goes for €370, a good deal more than the HTC – is that OLED display and tele cam worth €100 more or has Sony lost its marbles?
The Nokia 5.3 offers another alternative, yet another Snapdragon 665 phone. However, that 720p resolution is stretched to its limit on the 6.55" screen and the camera setup is nothing to write home about – 13MP main, 5MP ultrawide, 2MP macro and 2MP depth, plus 8MP on the front. Same with the battery, 4,000 mAh and 10 W charging.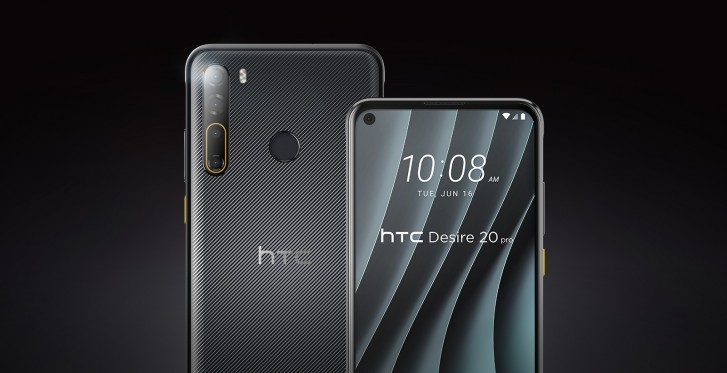 At least the Nokia 5.3 is pretty cheap, in the UK it's £150 for the 4/64 GB model. Nokia's site in Germany is asking €220, but with a bit of shopping you can find it at €200 or less.
Are you buying what HTC is selling or have other makers built better phones?
B
Lol where did you get the link that SD865 costs 160 dollars without licensing fees?
?
Yes, a 2017 flagship is better than most current midranges. But almost all of them are not already supported. If they break, it may be huge chance components will not be find to fix the device. Old phones are not worth it buying today.
A
Hry, I'm not forcing you to buy only high-end flagships, all I'm saying is that a 3 year old high-end flagship is BETTER than the latest and greatest midrange phones. That's all! If you are satisfied with inferior products, that's your preference.....
ADVERTISEMENT