Week 33 in review: Xiaomi Mix Fold 3, Redmi K60 Ultra, OnePlus Ace 2 Pro arrive, Apple is scaling back iPhone 15 production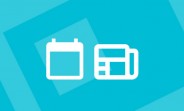 The past week was busy with new device announcements, but Xiaomi's two-day event in China brought more hardware than anything else. The new foldable Mix Fold 3, the massive 14" tablet Pad 6 Max, and a new wearable Smart Band 8 Pro came on day 1, while the next day it was all about Redmi - the flagship K60 Ultra and an affordable Redmi Pad SE tablet were also unveiled.
Before we even managed to take our breath, OnePlus snatched it back with its Ace 2 Pro smartphone - a marvelous premium smartphone with 150W fast charging, new VC cooling solution and mind-boggling 24 GB RAM + 1 TB memory version.
Components for iPhone 15 units are not matching the previously predicted quantities, and Apple is allegedly readjusting its forecast - instead of 83 million units, Cupertino is now tipped to order 77 million devices from its manufacturing partner.
Samsung already released all its major flagships for 2023 and now is looking to improve the user experience on its current devices. The Korean maker is now seeding One UI 6 Beta to China, India, Poland, and the UK, and in the meantime is also pushing stable OneUI 5.1.1 to last year's foldables Galaxy Z Fold4 and Flip4, while older phones will get it on a later date.
ADVERTISEMENT