Week 13 in review: Meizu 20 trio announced, Oppo and OnePlus deny leaving Europe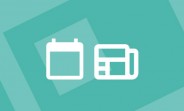 The final week of March 2023 gave us yet another Redmi Note 12 variant, this time called Turbo, with Snapdragon 7+ Gen 1 chipset, up to 16 GB LPDDR5 RAM and 1 TB UFS 3.1 storage. Sadly, the device is unlikely to launch on the international market.
Meizu, the smartphone company that is owned by the Geely alongside the likes of Volvo and Smart, is back with a full flagship lineip - three phoens with 50MP main cameras and Snapdragon 8 Gen 2 chipsets.
Multiple reports from China and Europe suggested Oppo and OnePlus, two companies that are under the umbrella of BBK Electronics, are planning to leave key European markets. However the two companies denied the rumor and reiterated their commitment to these markets.
Everything Nokia does receives massive attention, and this is what happened after the company's announcement of Pure UI. The new design language is intended for all kinds of Nokia products and comes with new icons, illustrations, and a typeface. Sadly, none of this is getting to the HMD Global-made smartphones - it is a user interface for OEM-made products, from tiny wrist-worn displays to large wall-mounted displays.
Check out the full list of the most popular stories of the week below!
ADVERTISEMENT