In April, vivo unveiled the X Fold2 - its second-gen horizontally folding smartphone. Alongside that, the company also introduced its first clamshell foldable, dubbed vivo X Flip. The vivo X Flip comes with the Snapdragon 8+ Gen 1 SoC, 50MP primary camera, and a 4,400 mAh battery. The smartphone's 120Hz FullHD+ folding screen measures 6.74" diagonally, while the cover display has a diagonal of 3".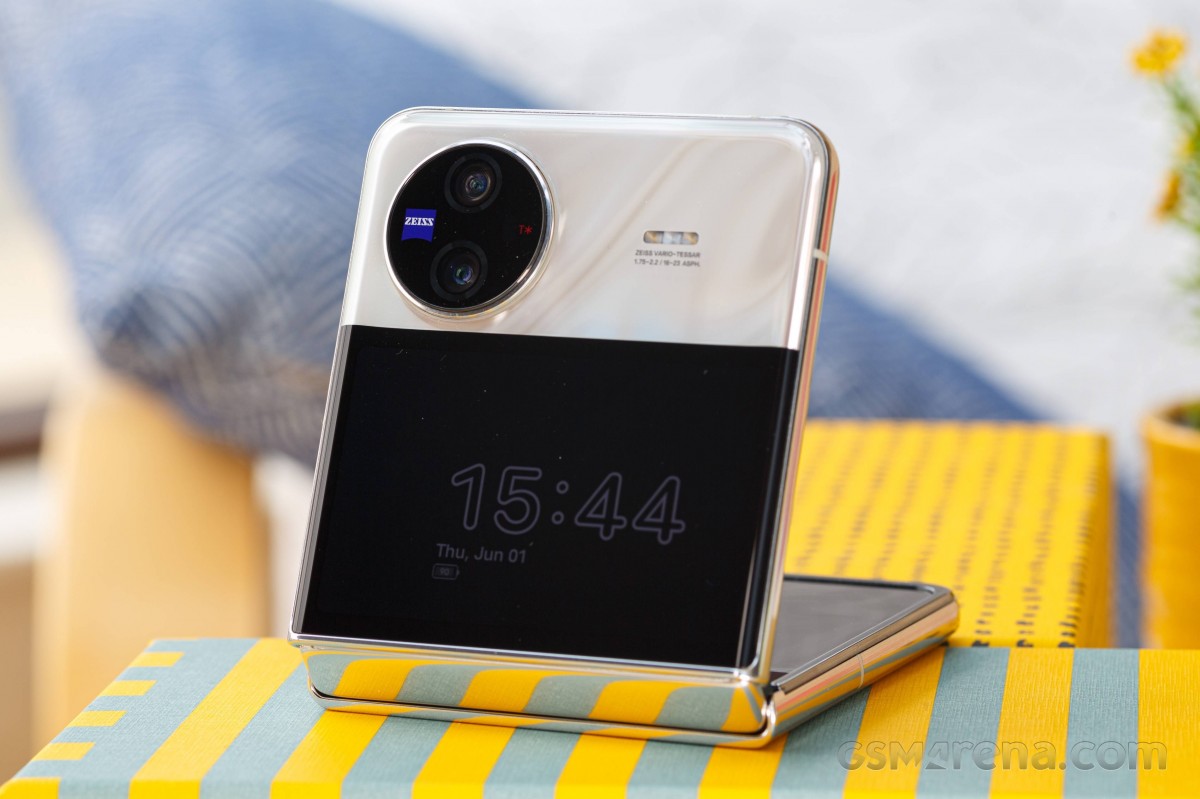 We have already reviewed the vivo X Flip and found it to get many things right on the first try despite being late to the clamshell party. For starters, the vivo X Flip is almost creaseless on the inside and has a class-leading battery life. It also has an excellent all-around camera system for a vertically-folding smartphone with a useful cover screen implementation for photos.
You can read our detailed written review here to learn more about the vivo X Flip. But if you prefer a video version instead, we have that too. You can watch our vivo X Flip video review below, where our YouTube host Will talks you through the pros and cons of vivo's first clamshell foldable in under 10 minutes.
T
You were waiting for someone to bash this phone for not having jack and sd slot. There you go.
If you were answering me why not directly reply to me instead of leaving it as a separate comment?
They'll have to remove it to make space for the hinges and battery.
ADVERTISEMENT