Brand new Funtouch 12 with good old Android 11
Even though vivo is launching the X70 series pretty close to the Android 12 release, they are still running a customized version of Android 11 under the hood. The proprietary software's version has been bumped up to version 12. It's still the Funtouch flavor, as their OriginOS remains exclusive for the Chinese market for now.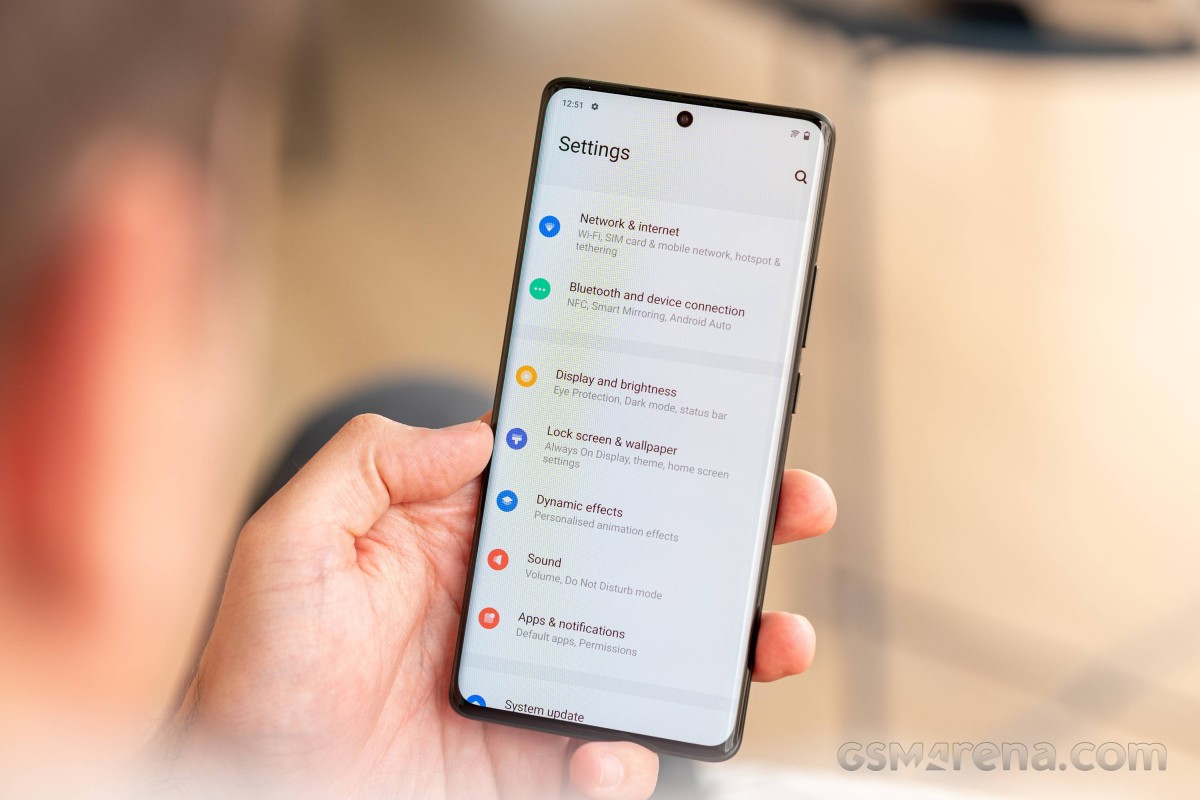 Funtouch 12 significantly departs from Funtouch 11's "core values". The stock-ish looking and functioning main UI elements and menus have been substituted with a highly customized and customizable UI. Some of the changes are pretty nifty, too, including the system menus being tailored towards a single-handed use. Some of the menus' content moves to the lower half of the screen when you swipe down, but not all, which is odd.
Take the recent apps menu, for example, has one of those nifty features. You can choose between the standard carousel formation and a horizontal tiles layout. The app drawer, although stock-ish looking, has an expandable recommended apps category on the top (most commonly used ones), whereas using the vertical scroller on the right would highlight the apps beginning with the selected letter.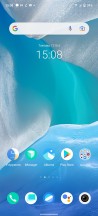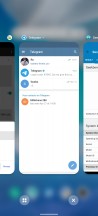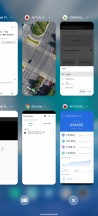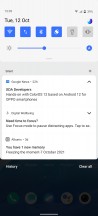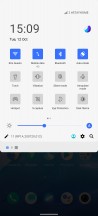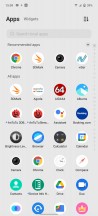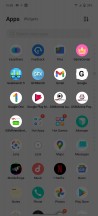 Home screen, recent apps, notification shade
The notification shade has been revamped too, in terms of looks mostly - the quick toggles are now square-shaped (non-customizable), and the accent color around the menus (including the quick toggles icons) is blue, and there's no way to change that either. Applying different themes would only change the icon pack and wallpaper.
The rest of the UI gets plenty of love too. In the Dynamic effects sub-menu, vivo has grouped quite a few customizable aspects of the home screen, lock screen, animation effects, etc. There are even various charging and facial recognition animations.
The Ambient light effect gets more granular control with the option to enable it only during a limited time period, or you can choose which apps to trigger it. The always-on display settings are in a different sub-menu, however, but still gives you plenty of options to tinker with, along with a wide selection of animations, clock styles, colors, backgrounds, etc.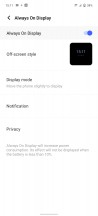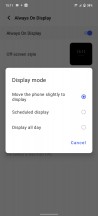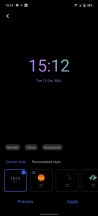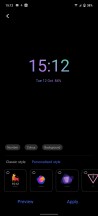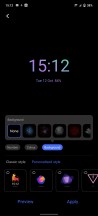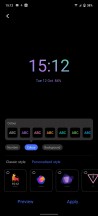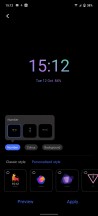 Always-on display customizations
To our surprise, there's no way to summon the fingerprint reader icon on a locked screen unless the motion sensor detects even the slightest movement. Single tap doesn't work, whereas the double-tap-to-wake function is buried in the Smart motion menu. However, if you get familiar with the scanner's position, you can just rest your fingertip on top and wait for the unlock. Which, by the way, is snappy and reliable. No issues there.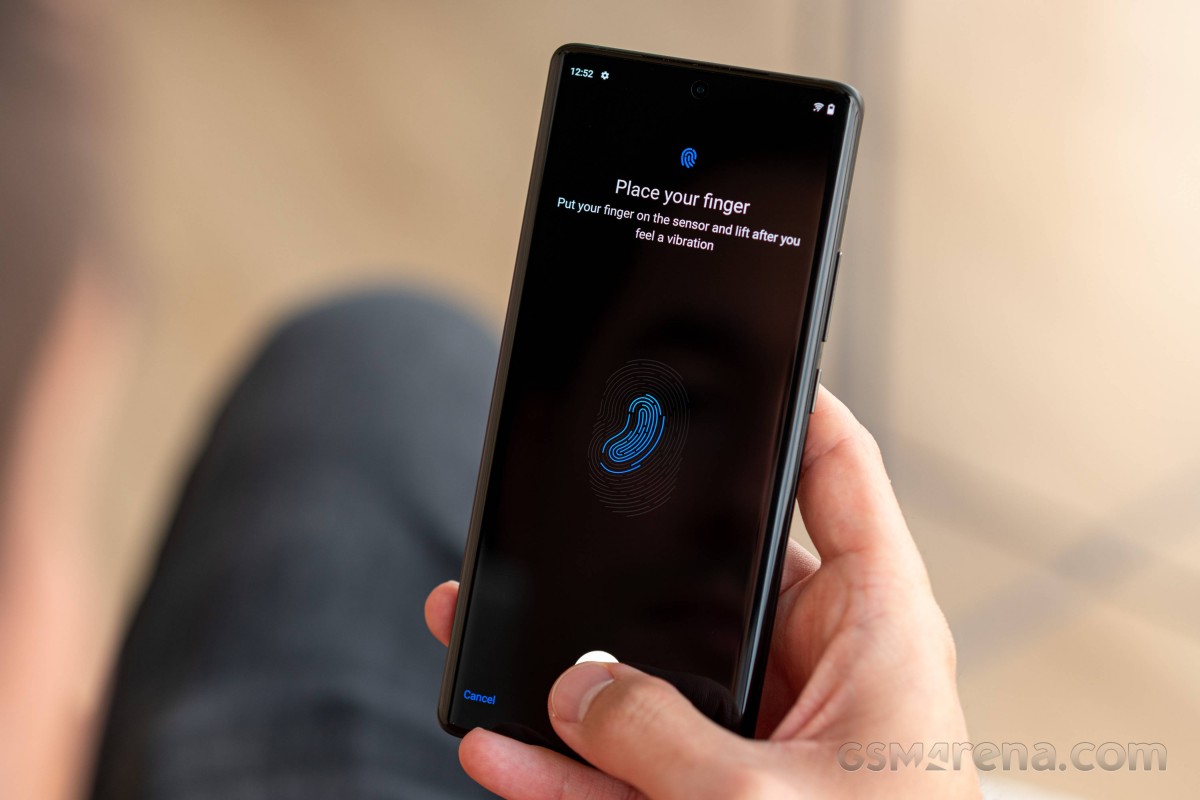 The Sound menu holds a few pleasant surprises. Just like Samsung, vivo is paying attention to people with hearing problems, and you can calibrate the sound to be heard by elderly people or those with impaired hearing. Additionally, notifications and calls get separate volume sliders. The vibration for some scenarios can be adjusted, and a few good words for the vibration motor are due - it's snappy, strong and... responsive if we can call it that.
The previously mentioned Smart motion menu holds a handful of familiar screen-on and screen-off gestures along with some new additions. One of those requires you to wave in front of the screen during an incoming call to answer hands-free. We see this is a pretty cool feature if you can't answer, like when you are cooking for instance.
Holding the volume down key can be used to launch an app or do a certain task, although the list of the latter is limited to launching the camera app, turn on/off the torch or start recording audio. The so-called Quick action feature doesn't work when playing music for obvious reasons.
Lastly, there's little something for the gamers. A dedicated Ultra Game Mode is available, and it has it all. Most of the features are about mitigating disturbance during gameplay or letting certain apps display heads-up notifications. One of the most intriguing features that have been around on vivo phones for a while is the ability to turn off the screen and keep the game running in the background. Especially useful for turn-based games or those requiring some sort of "farming" and "grinding".
All in all, the new Funtouch 12 runs great, and you can even make it snappier by disabling most of the animations and speeding up the transition animations. Yes, Funtouch 12 gives you the freedom to do so. However, those that want to use Android as Google intended might not be okay with the colorful iconography and the highly customized system menus and animations.
Performance
The vivo X70 Pro swaps the Snapdragon 870 SoC for MediaTek's top-of-the-line Dimensity 1200 chipset that employs an octa-core CPU and a Mali-G77 MC9 GPU for GPU-intensive tasks. In China, the handset comes with Samsung's Exynos 1080 chip with Mali-G78 MP10. Of course, we have the international unit with MediaTek's solution.
The octa-core CPU consists of one main Cortex-A78 core clocked at 3.0 GHz joined by another cluster of three Cortex-A78 cores running at 2.6 GHz. For less demanding tasks, the chipset relies on a more power-efficient 4x Cortex-A55 cores ticking at 2.0 GHz. The whole chip is based on TSMC's 6nm manufacturing process.
The device we tested holds 12GB of RAM and 256GB of internal storage but other configurations are also available - 8GB/128GB, 8GB/256GB, and 12GB/512GB. All of them run on the fast UFS 3.1 storage.
We ran the usual benchmarks to see where the X70 Pro stands in its price bracket, and we also included the X60 Pro for reference.
GeekBench 5 (multi-core)
Higher is better
Xiaomi Mi 11i
3641
OnePlus 9
3629
Asus Zenfone 8
3604
vivo X60 Pro
3490
vivo X70 Pro
2956
Xiaomi 11T
2834
OnePlus Nord 2
2792
Poco X3 Pro
2574
GeekBench 5 (single-core)
Higher is better
OnePlus 9
1129
Asus Zenfone 8
1118
Xiaomi Mi 11i
1114
vivo X60 Pro
1034
vivo X70 Pro
875
OnePlus Nord 2
814
Xiaomi 11T
742
Poco X3 Pro
735
AnTuTu 9
Higher is better
Asus Zenfone 8
799738
Xiaomi Mi 11i
779481
vivo X60 Pro
720352
vivo X70 Pro
694499
OnePlus Nord 2
598022
Xiaomi 11T
590837
GFX Car Chase ES 3.1 (offscreen 1080p)
Higher is better
OnePlus 9
70
Asus Zenfone 8
69
Xiaomi 11T
47
OnePlus Nord 2
46
vivo X70 Pro
45
Poco X3 Pro
45
GFX Car Chase ES 3.1 (onscreen)
Higher is better
Asus Zenfone 8
61
OnePlus 9
58
vivo X70 Pro
40
Xiaomi 11T
40
Poco X3 Pro
38
OnePlus Nord 2
38
GFX Aztek Vulkan High (onscreen)
Higher is better
Asus Zenfone 8
45
OnePlus 9
43
vivo X70 Pro
29
Xiaomi 11T
29
Poco X3 Pro
27
OnePlus Nord 2
26
GFX Aztek Vulkan High (offscreen 1440p)
Higher is better
OnePlus 9
30
Asus Zenfone 8
30
vivo X70 Pro
20
OnePlus Nord 2
20
Xiaomi 11T
20
Poco X3 Pro
18
3DMark Wild Life Vulkan 1.1 (offscreen 1440p)
Higher is better
OnePlus 9
5667
Asus Zenfone 8
5666
OnePlus Nord 2
4224
Xiaomi 11T
4172
vivo X70 Pro
4148
Poco X3 Pro
3401
Sadly, the X70 Pro is no match for its competitors in terms of raw horsepower. Although the Dimensity 1200 is MediaTek's top-shelf SoC, it struggles to compete against the phones running the flagship Snapdragon 888. In fact, the previous X60 Pro with its Snapdragon 870 performs better in all test scenarios.
We included another Dimensity 1200-powered handsets for reference, and to our surprise, the X70 Pro scored considerably higher in combined and CPU-only synthetic workloads. Perhaps the newer FuntouchOS has something to do about it, but this is just us speculating.