Design, ergonomics, connectivity
The V70 Pro's portability is one of its main advantages. By today's standards, a 6.56-inch phone is pretty pocketable, and thanks to the thin, symmetrical bezels around the screen, the phone feels rather compact in hand.
Owning to the curved back, thin frame (7.99mm) and lightweight chassis (183g), the X70 Pro definitely feels quite manageable. Surely, it would still come out as big for people with small hands, but it's objectively pretty compact compared to other handsets - even ones with a similar screen diagonal.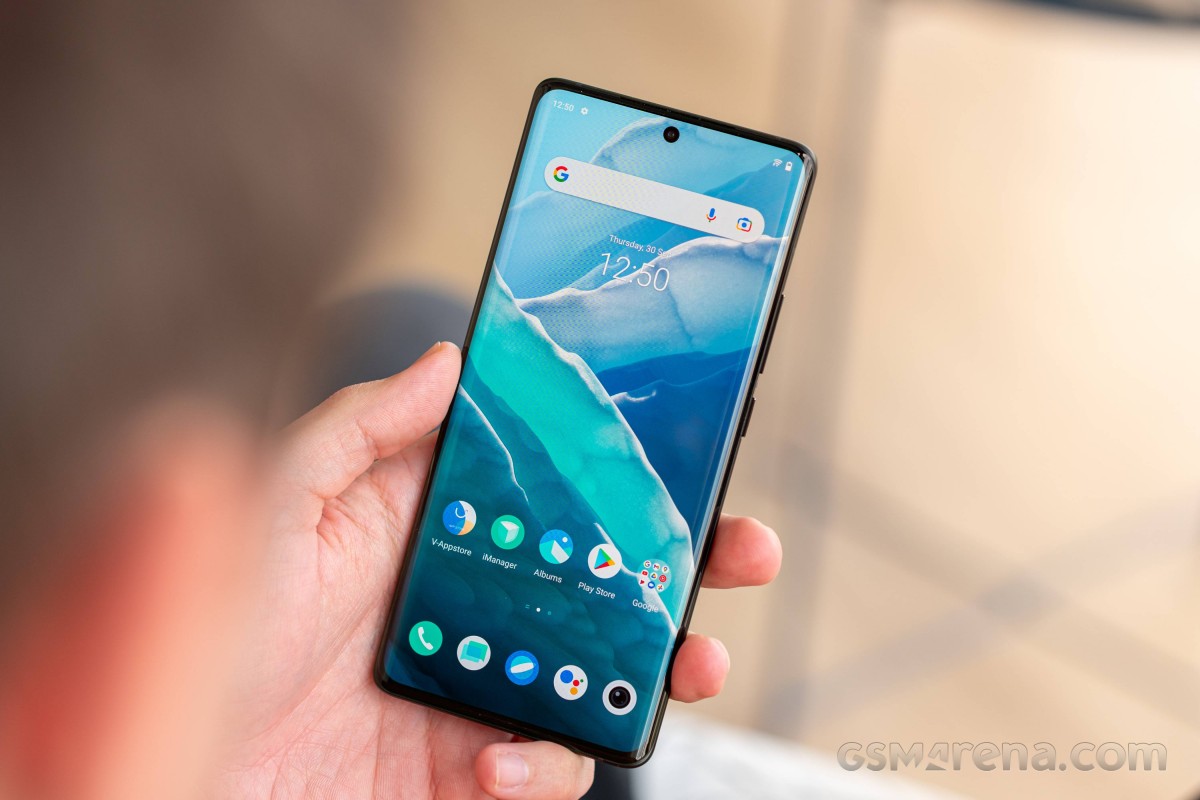 Looking at those dimensions without putting them into context tells only half of the story. The more impressive aspect of the X70 Pro is that it maintains its compact size while packing a versatile camera setup that includes not one, but two zoom cameras, including a full-blown 5x zoom periscope lens, which undoubtedly adds some bulk.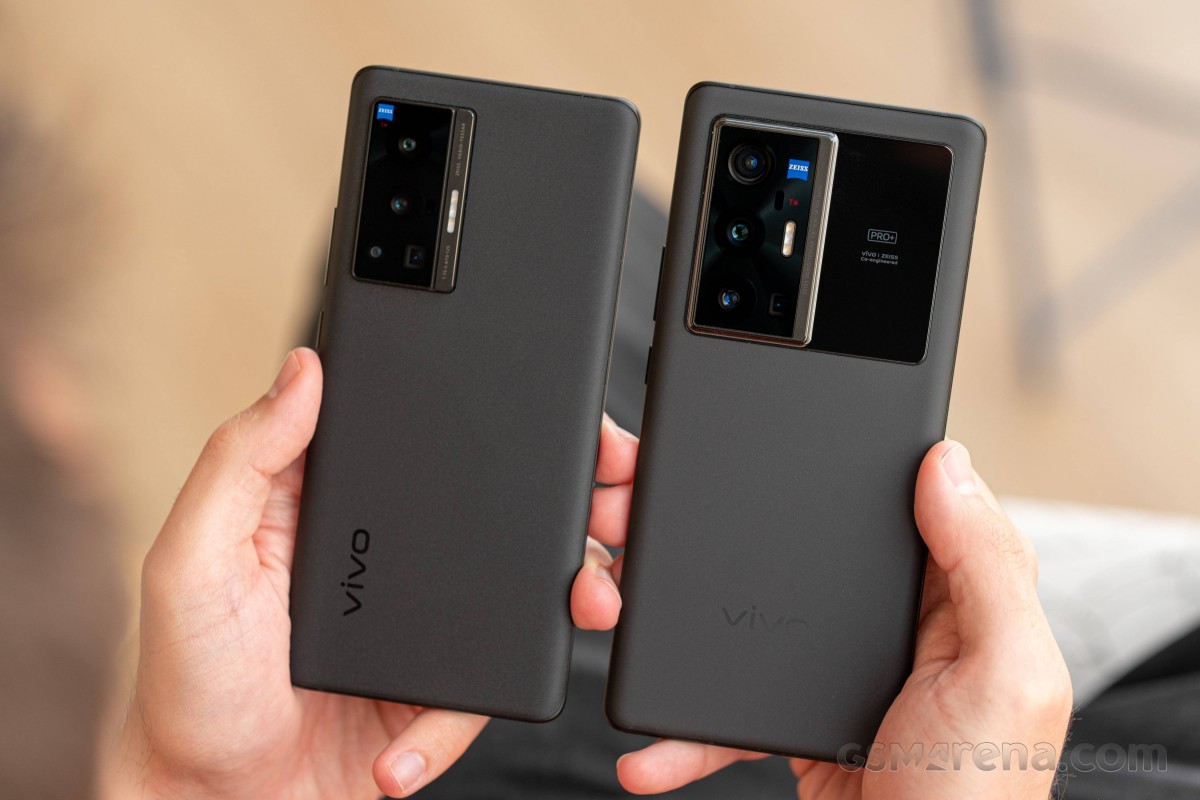 vivo X70 Pro and vivo X70 Pro+
The back of the phone is made of a frosted glass-like finish made of fluorite. Feels premium and smooth, and it's fingerprint resistant, but it's also quite slippery.
It's kind of hard to get over that camera bump. It feels super thick compared to the phone's profile, and it's quite the big, solid piece. A couple of millimeters of width feel wasted just for the flash right next to the camera modules.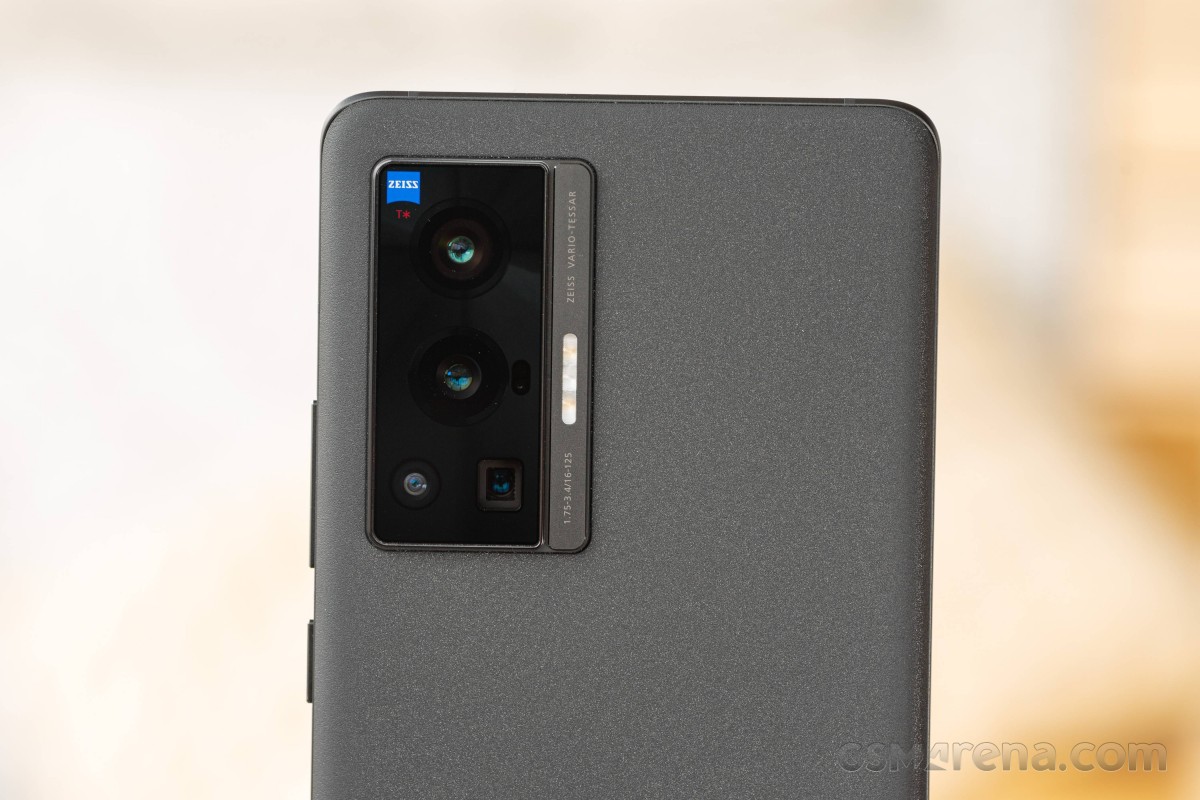 The side frame is anodized aluminum, or at least it feels like one as vivo doesn't mention anything about that. But hey, if it makes us wonder, does it really matter?
The volume rocker and the power key on the right are well-positioned right within thumb's reach. By the way, the fingerprint reader could have been just a tad higher for more comfortable reach with the thumb.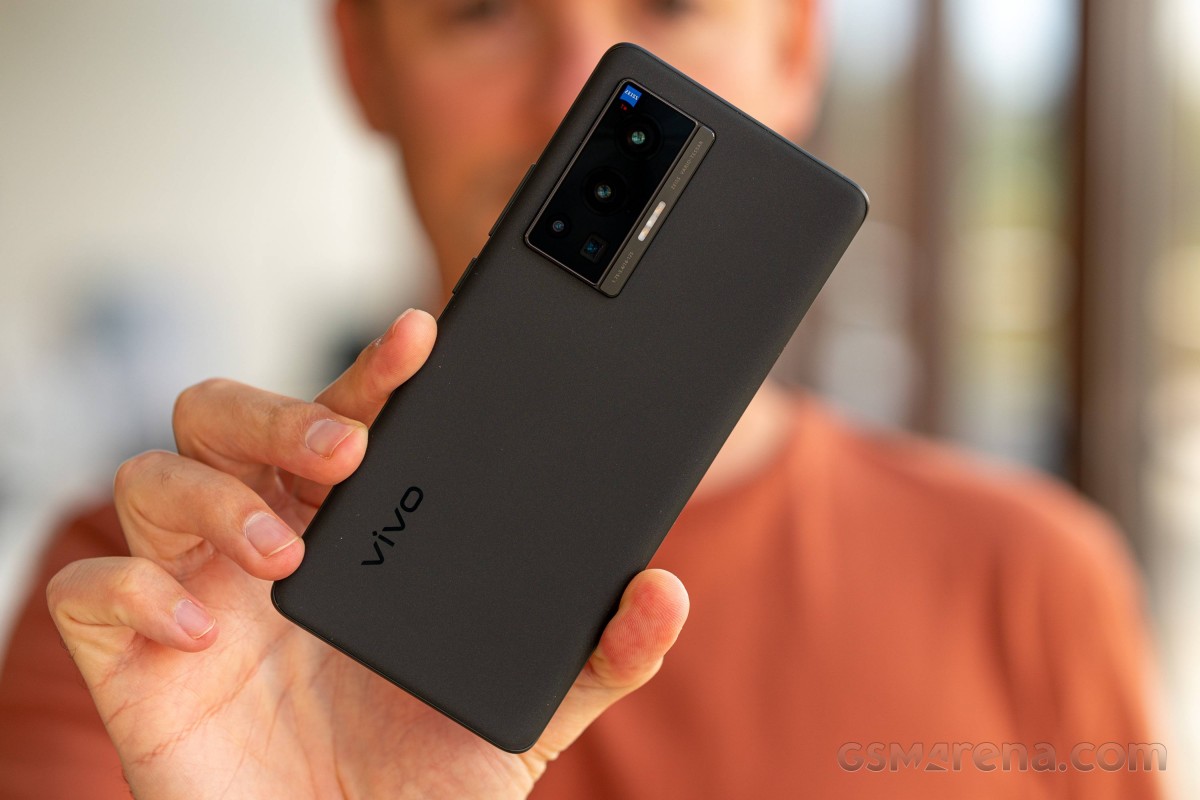 The bottom is where you'd find the USB-C connector, the dual SIM card tray (no microSD card slot) and the bottom-firing speaker. Perhaps vivo didn't want to make the top bezel any thicker and went for a virtually invisible earpiece.
The top houses a small plastic-looking piece for better antenna reception, and in a surprising move, we get an IR blaster here, too. There's a dedicated remote control app for that too.
Although premium-looking and lightweight, the handset has a few missteps. The panel on the front is protected by Schott's Xensation Up protective glass, which is a competing solution to the popular Corning Gorilla Glass. There's no rated ingress protection either despite the fact that there is a rubber gasket around the SIM tray, and the phone is quite slippery.