The vivo V27 Pro is expected to be announced on March 1, and we already got a unit for a review. Now a leaked image from Flipkart reveals the pricing and memory combinations for the Indian market.
An image that was supposed to be shared next week says the vivo V27 Pro will start from INR37,999 ($460/€435) for an 8/128 GB version. Double the storage will be INR39,999 ($483/€457), while going for 12/256 GB will cost INR42,999 ($520/€490).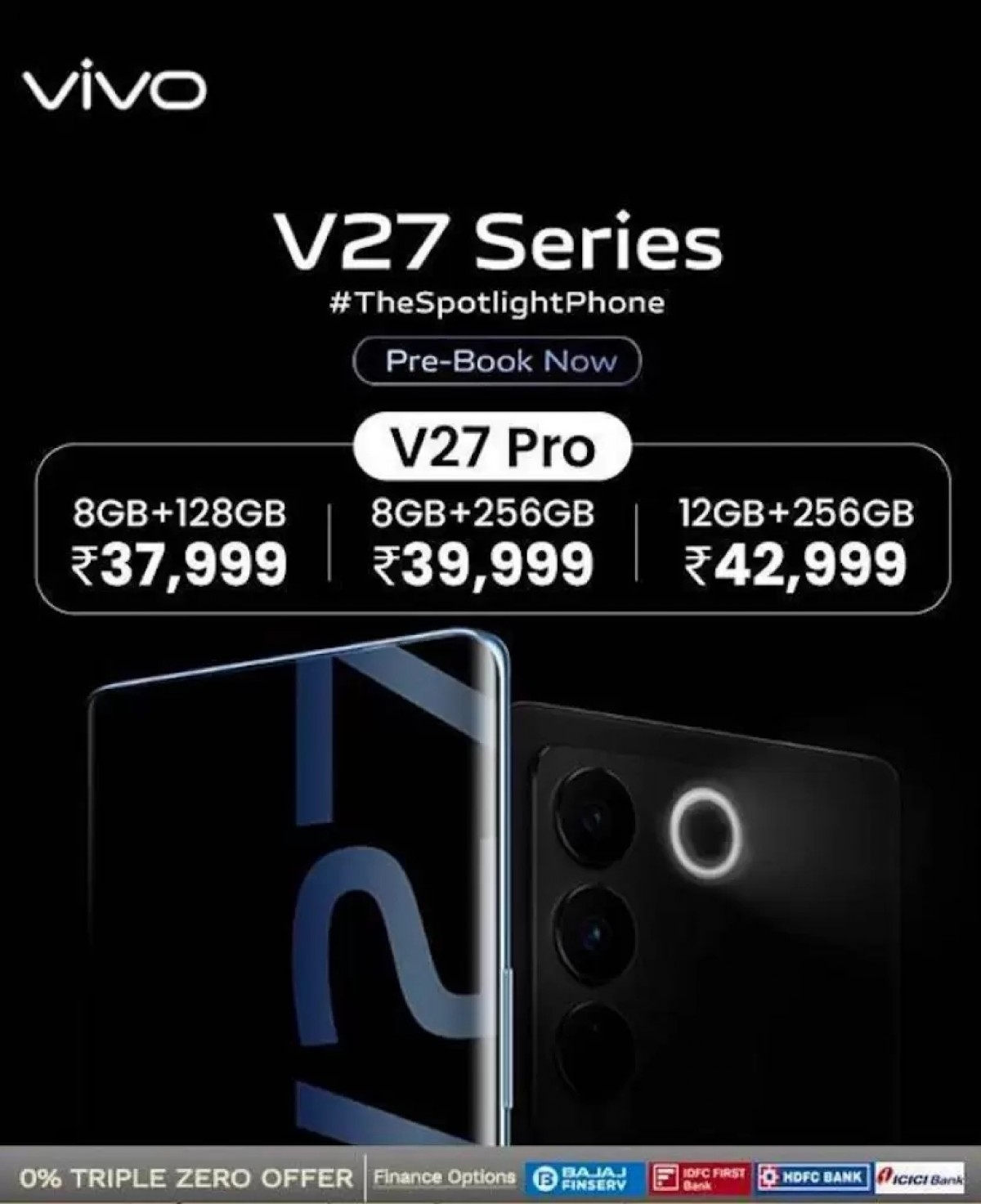 The vivo V27 Pro comes with a different design compared to its predecessor, the vivo V25 Pro. We see three cameras with OIS Portrait System on the back and a ring LED light. The color of the back panel is changing under UV light, including sunlight, and this would be cool for quick personalization.
The V series by vivo is positioned in the upper midfield category, bordering with the premium-tier phones. Phones from this lineup have impressive front and back cameras, capable chipsets and, more often than not, bring fast charging that can top the battery in under an hour.
We will follow the official announcement on Wednesday, and we'll bring you full coverage so stick around.
H
Can you pls tell in which you are living 🙂 because he's saying correctly if you are spending your valuable it should be worthy . Without ois the night mode will be shityy and when you placing your product in upper midrange thoae specs we're...
M
Bro you r living 10 years before. Wake up bro 🤣
M
One of the reasons why Vivo and Oppo are not in my choices in buying phones despite being very popular in my country is that most of their midrange phones are expensive yet underspecced. No stereo speakers and OIS in $400-$500 price range, can you be...
ADVERTISEMENT