High-res cameras on both sides
The vivo V27 shares a camera setup with the V27 Pro - both front and back. The rear setup contains a 50MP OIS primary, an 8MP ultrawide, and a 2MP macro unit. On the display side, there is a 50MP selfie camera with AF.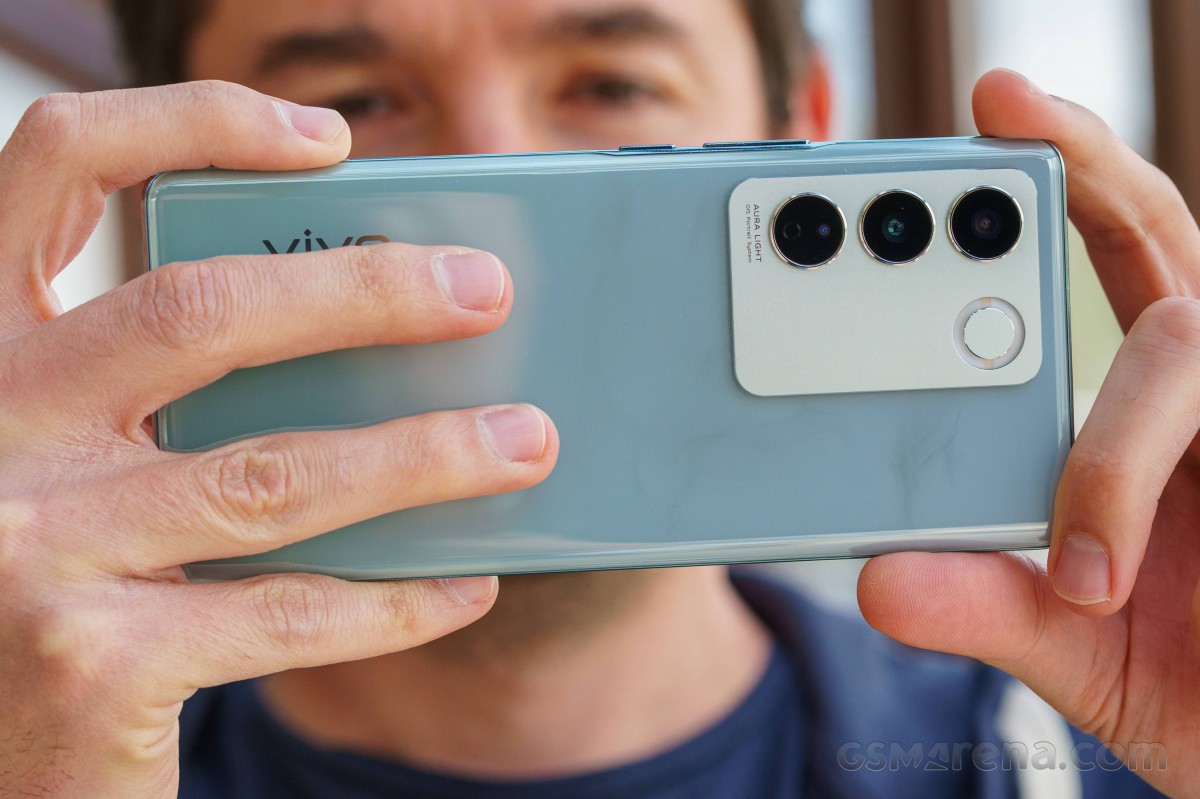 The primary camera relies on a Sony IMX 766 1/1.56" Quad-Bayer sensor with 1.0µm pixels. The lens in front of it has a 23mm equivalent focal length and an f/1.88 aperture and is stabilized.
The ultrawide camera uses an OmniVision OV08D1 sensor (1/4", 1.12µm) coupled with a 16mm f/2.2 lens. The focus is fixed.
The macro camera employs an OmniVision OV02B1 sensor behind a 24mm f/2.4 lens and a fixed focus at 4cm away.
For selfies, you get a Samsung sensor - the S5KJN1 (1/2.76", 0.64µm) has a Tetrapixel filter (Samsung's branding for Quad Bayer) and outputs 12.5MP photos by default. The sensor is coupled with a 24mm f/2.45 lens, and the camera supports PDAF.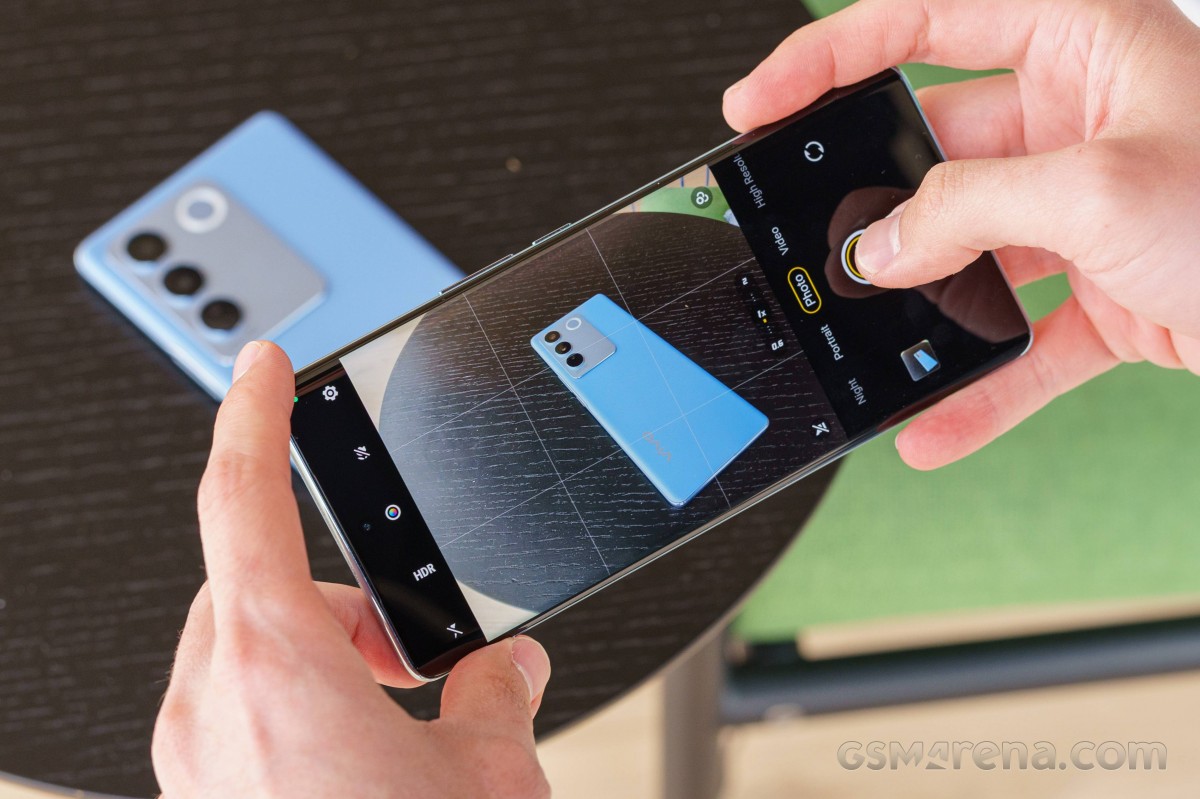 The camera app is quite familiar as it is similar to the one seen on the V and X series. There's a straightforward zoom selector with 0.6x, 1x and 2x steps. Accessing the Macro mode is done from the flower icon next to the hamburger menu.
The main modes are arranged in a carousel formation, and you can switch between them by swiping or tapping on one of the visible modes. The More tab lists the rest of the modes, and from there, you can also customize the modes you have available in the viewfinder.
The Pro mode gives you all the freedom to adjust the focus distance, white balance, shutter speed, ISO and exposure. You can do so on the primary and ultrawide cameras. There's an 'i' button where you can get helpful information explaining all of the options in case you are just getting into photography. Shooting in RAW is also an option.
Daylight photo quality
Despite the identical camera hardware between the V27 and V27 Pro, the images we got out of the V27 weren't strictly identical to those that the V27 Pro produced. Mind you, they're still excellent, just not quite in the same way. For example, these have a fine grain in the skies that we didn't observe on the Pro, but it's so subtle and almost film-like that it's not detrimental and, if anything, makes us like the V27 more. On the other hand, the V27 Pro renders foliage a bit more naturally than the V27 - itself not a bad performer in this regard, but slightly more artificial nonetheless.
Detail is, of course, plenty - or, rather, on par with other 12-ish megapixel cameras. We'd say the V27's images are that extra bit sharper than the Pro's - perhaps another aspect of the natural-vs-processed divide between the two. Colors are very likeable overall, with just the right amount of pop before going overboard, and the auto white balance is dependable. Dynamic range is solid, though the V27 does prefer quite contrasty images, so you may end up with some darker shadows in more extreme scenes.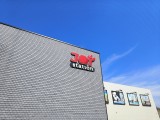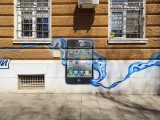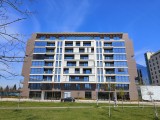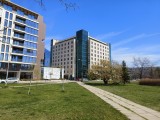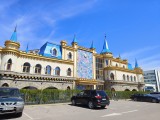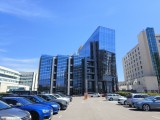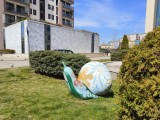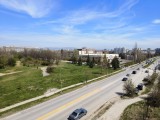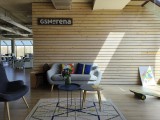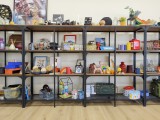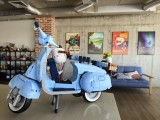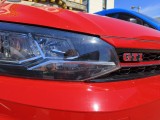 Daylight samples, main camera (1x)
The Natural mode toggle does bring down the color saturation gently, but it doesn't make a world of difference. In essence, there are no grounds to complain about color in either mode.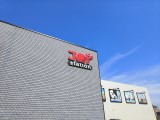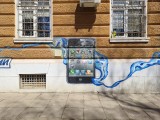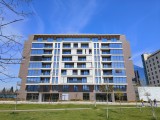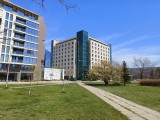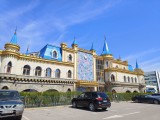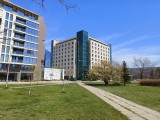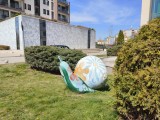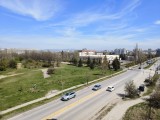 Daylight samples, main camera (1x), Natural mode
The 50MP full-res mode doesn't reveal a ton of extra detail in the real world, though we did spot it resolving some extra texture in our studio test charts, at close range.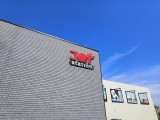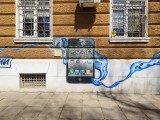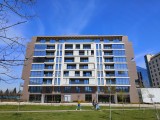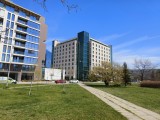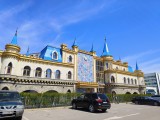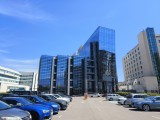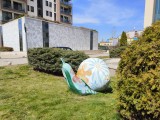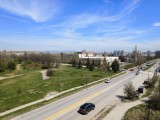 Daylight samples, main camera (1x), 50MP
The 2x zoom mode is essentially a center crop from those full-res shots, and delivers good results in the context of such zoom implementations.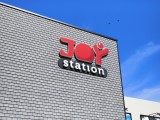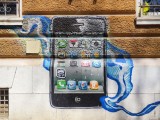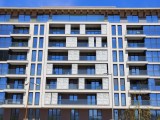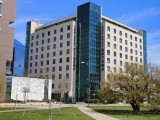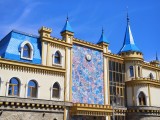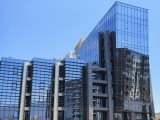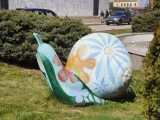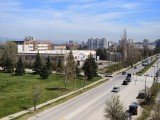 Daylight samples, main camera (2x)
The ultrawide camera's modest specs do a good job of not overhyping it, which serves as a flattering perspective to examine its photos. Indeed, the images are merely okay in terms of sharpness and detail. Dynamic range in contrasty outdoors scenes is a bit lacking, and the colors are notably different from the main camera's output.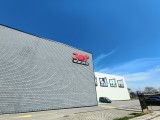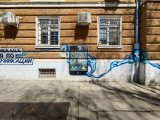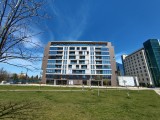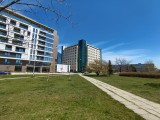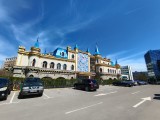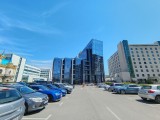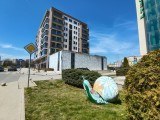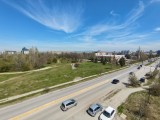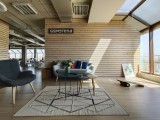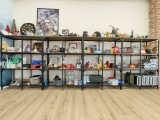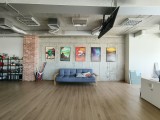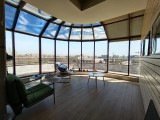 Daylight samples, ultrawide camera (0.6x)
Low-light photo quality
The regular Photo mode on the V27 does appear to take a second to shoot a photo, applying some Night mode processing automatically. Indeed, we're getting excellent exposures with well-developed shadows and reasonably contained highlights. Detail is excellent overall, with hints of that watercoloring characteristic of Night modes, but not disturbingly so. Colors are great, maintaining the likeable saturation levels from the daylight shots, and we observed no auto white balance blunders.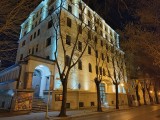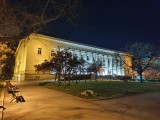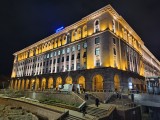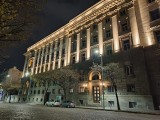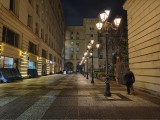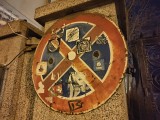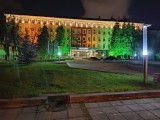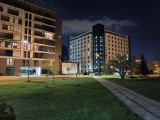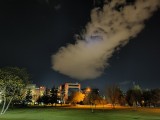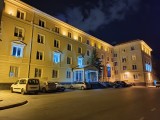 Low-light samples, main camera (1x)
The actual Night mode does introduce some differences, most notably in the rendition of point light sources which are better defined and with less haloing and burnt-out areas around them. The shadows do get a boost, too, not so much in brightness as in the definition of detail, which is most welcome. Sharpening is dialed up pretty high for more of that paintbrush effect. Overall, though, the Night mode results are solid, too.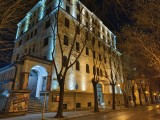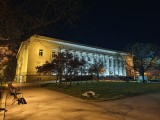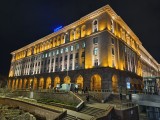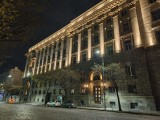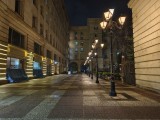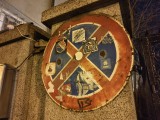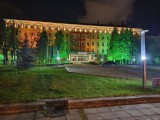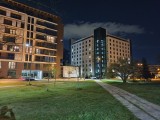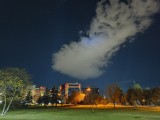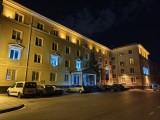 Low-light samples, main camera (1x), Night mode
At 2x zoom level, the global parameters remain the same, as do the differences between Photo and Night mode. It's only that here you get the compounded effect of sharpening for zoom purposes and sharpening for low-light processing, and things can end up looking pretty sketchy at 1:1 magnification. At fit-to-screen levels, on the other hand, these shots are perfectly usable.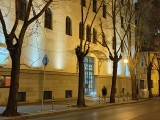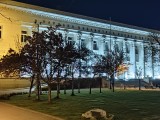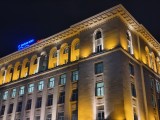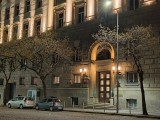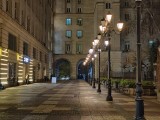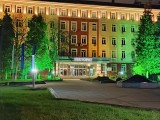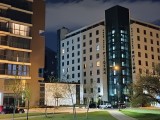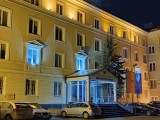 Low-light samples, main camera (2x)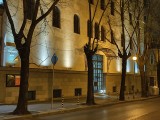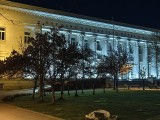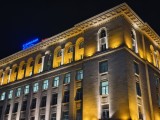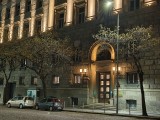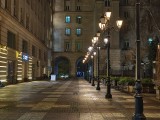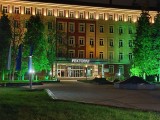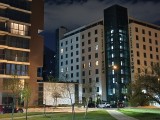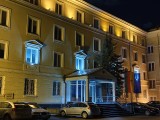 Low-light samples, main camera (2x), Night mode
The ultrawide camera's output is on the soft side, and even at fit-to-screen zoom levels you'll likely be able to spot the mushy shadows. The shadows do improve in Night mode, which gives them an appreciable brightness boost and some semblance of detail, though Night mode in this case is more of an overall brighter exposure, so your highlights will likely tend to get harsher. There's an overall further softening and loss of fine detail in Night mode, compared to Photo mode, if you look in the areas of balanced lighting.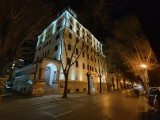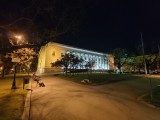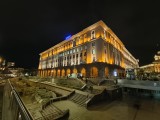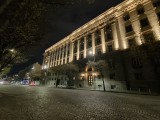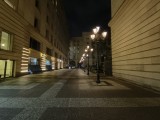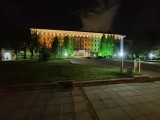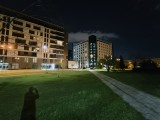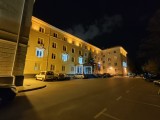 Low-light samples, ultrawide camera (0.6x)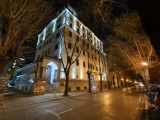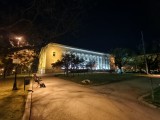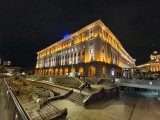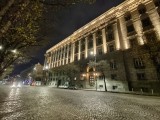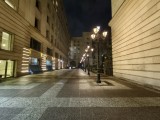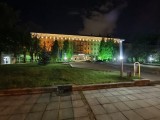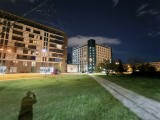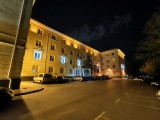 Low-light samples, ultrawide camera (0.6x), Night mode
Once you're done with the real-world samples, head over to our Photo Compare tool to see how the vivo V27 stacks up against the competition.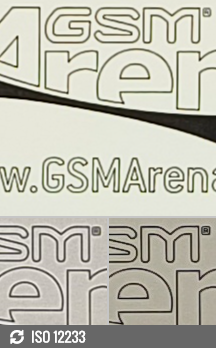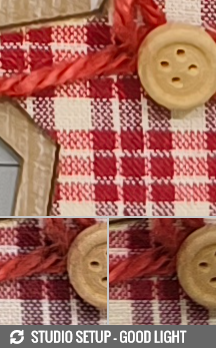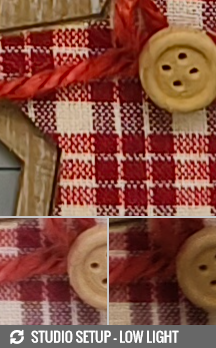 vivo V27 against the Galaxy A54 and the nothing Phone (1) in our Photo compare tool
Closeups
The basic 2MP macro shooter on the V27 actually takes rather okay closeups. Detail is sharp and well-defined, even if the resolution doesn't allow for a whole lot of it. Dynamic range is good, and colors are quite vivid here, unlike the somewhat muted rendition we got on the V27 Pro.
Portrait mode
Portrait mode on the V27 can be used at both 1x and 2x magnifications, with the first offering the main camera's native field of view and higher per-pixel quality, and the second giving you a better perspective. Either way, subject detection is great, and the blur level at the default setting is convincing.
Selfies
Selfies from the V27 are properly great. Detail is excellent, and the noise is minimal, while skin tones are spot on. Dynamic range is also good, and even in harshly backlit scenes, you can count on decent exposure of your mug.
Video recording
The vivo V27 records video up to 4K30 with the main rear camera, and if you want 60fps, you'd have to settle for 1080p resolution. It's the same story with the selfie camera, while the ultrawide on the back is capped at 1080p30.
Stabilization is available on all three cameras, though the selfie camera is limited to 1080p30 when it's enabled. As usual, you get to choose between the h.265 and h.264 codecs - the former saves space, and the latter is better for compatibility across different playback devices and hardware.
The bit rate is 49Mbps when recording in 4K30 and using the h.264 codec (25Mbps for h.265), while 1080p30 gets 17Mbps and 8-ish Mbps respectively. Audio is recorded in stereo at 256kbps in all modes.
4K footage from the V27's main camera in daylight is great. It's sharp and detailed, and there is no noise. Colors are nicely saturated without being over the top, and contrast and dynamic range are hard to fault as well.
At 2x zoom, you get to keep the same colors and contrast, but there's a distinctly upscaled look to the 4K recordings. 1080p does look like proper 1080p, though, so maybe that's a more sensible way to record your zoomed-in videos.
The ultrawide camera's videos are rather soft, almost dreamy. Colors are once again off, though contrast and dynamic range remain good.
When it comes to stabilization, the V27's main camera is no friend of walking and the footage wobbles with every step. Pans are smooth, however, and there are no issues when standing in one place and pointing the phone at a subject - it's just the walking that... trips it.
The ultrawide doesn't wobble in the same way, but it's not entirely shake-free when walking either. There are no issues when panning or standing in one place.
In low light, the V27's auto switch to 24fps snuck up on us - it's a setting that's on by default, and it didn't occur to us to turn it off. With that in mind, the main camera footage is pretty solid - dynamic range is nicely wide given the circumstances, there's no desaturation, and detail is respectable.
The ultrawide camera is hard to praise, though. Even at 24fps, it fails to gather enough light, and the clips are underexposed and with muddy detail.
Here's a glimpse of how the vivo V27 compares to rivals in our Video Compare tool. Head over there for the complete picture.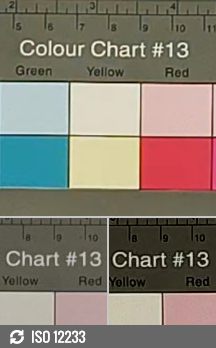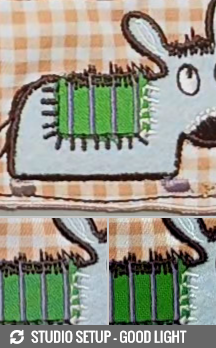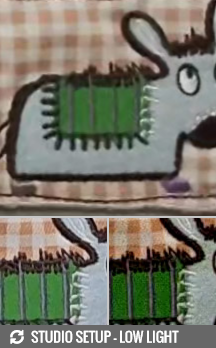 vivo V27 against the Galaxy A54 and the nothing Phone (1) in our Video compare tool