Potent triple camera setup and an autofocusing selfie
vivo's V series has generally been geared towards a more youthful crowd and has catered to creator needs. While the V25 Pro isn't quite as impressive in camera hardware terms as the V23 Pro with its dual selfies and selfie LED flash modules, it is still well-equipped to deliver a great camera experience. At least on paper, that is.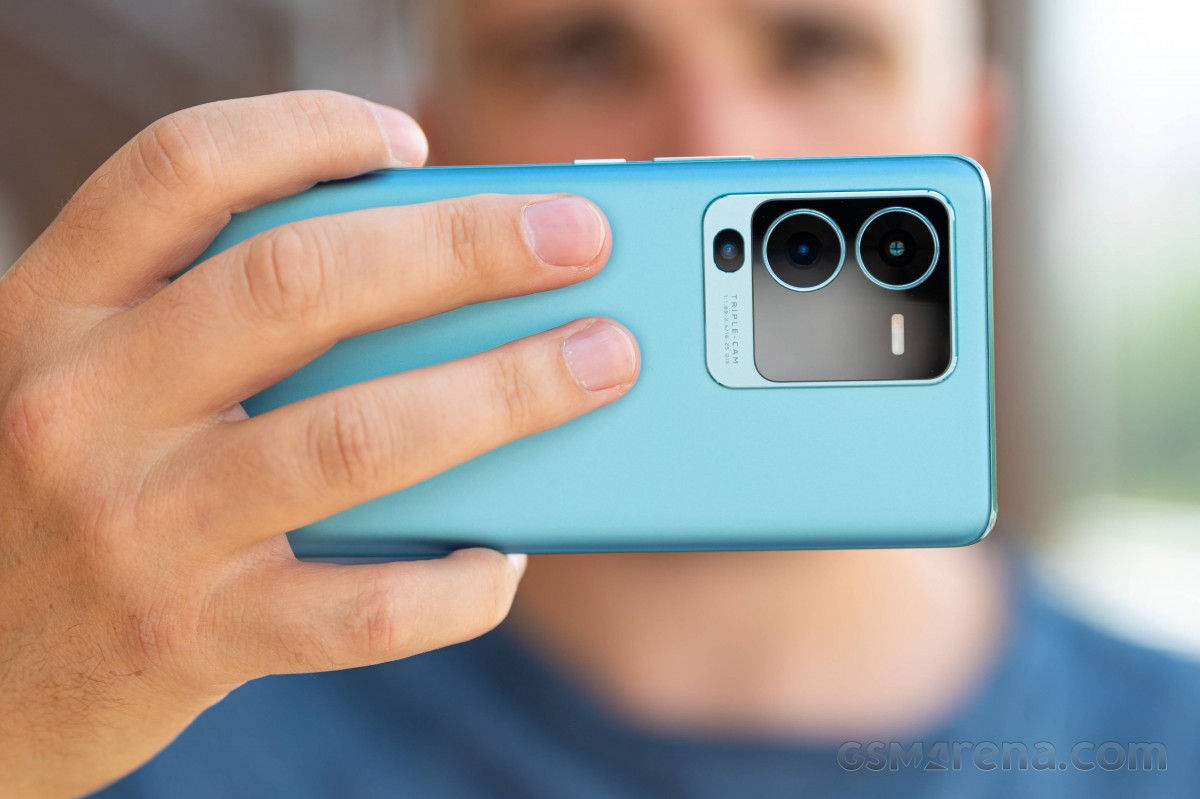 The main 64MP, f/1.9 snapper is based on a Samsung S5KGW1 sensor, commonly referred to as the GW1. It's a 1/1.72" ISOCELL, Quad-Bayer or Tetrapixel sensor with 0.8um pixels and real-time HDR. It has PDAF and also comes with OIS in the vivo V25 Pro.
The 8MP ultrawide camera is powered by an OMNIVISION's OV8856 - a 1/4" sensor with 1.12um pixels. Last and least on the back is a 2MP dedicated macro camera. It uses an OmniVision OV02B10 sensor - 1/5" and 1.75um pixels.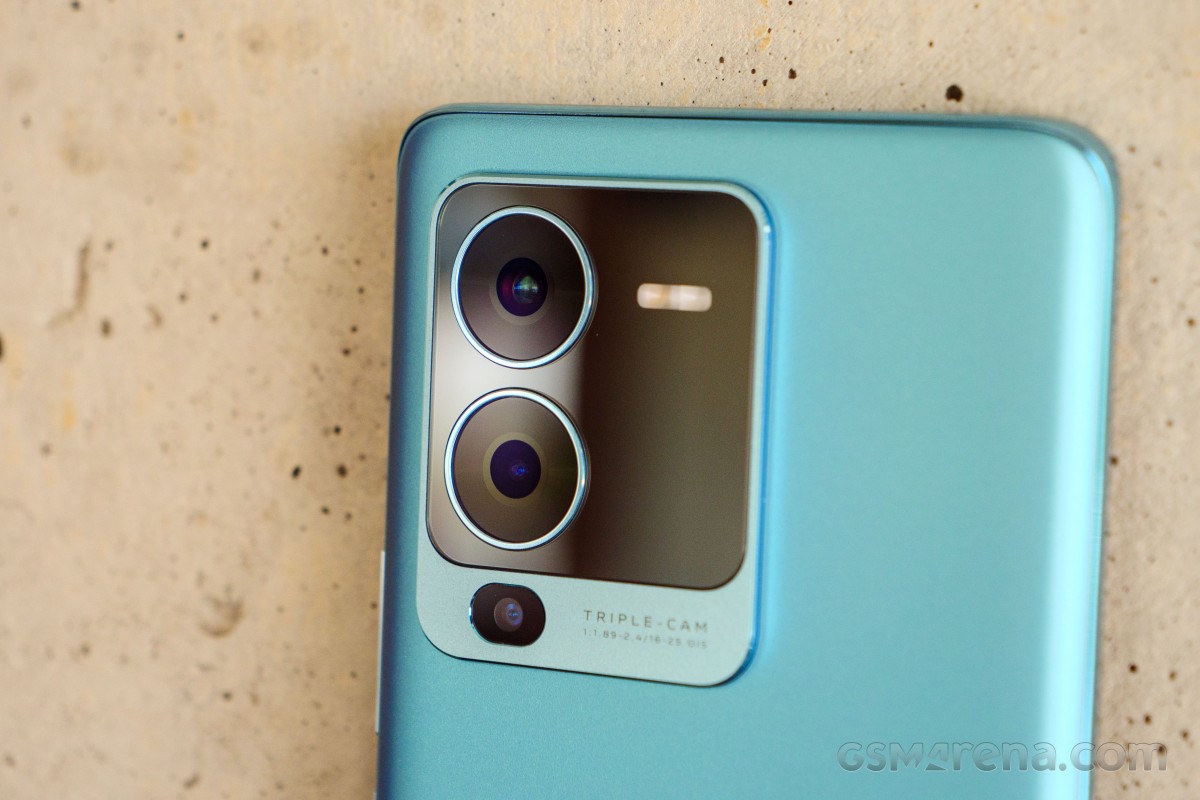 Over on the front, the V25 Pro has a 32MP camera for selfies - it uses Samsung's ISOCELL S5KGD2 (same as on Galaxy A52s) - it's a 1/3.4" sensor with 0.8µm pixels and Tetracell color filter. This camera has 28mm-ish f/2.5 lens and is equipped with autofocus. A pretty potent camera, even if it's just one selfie and lacks LED flash compared to the V23 Pro.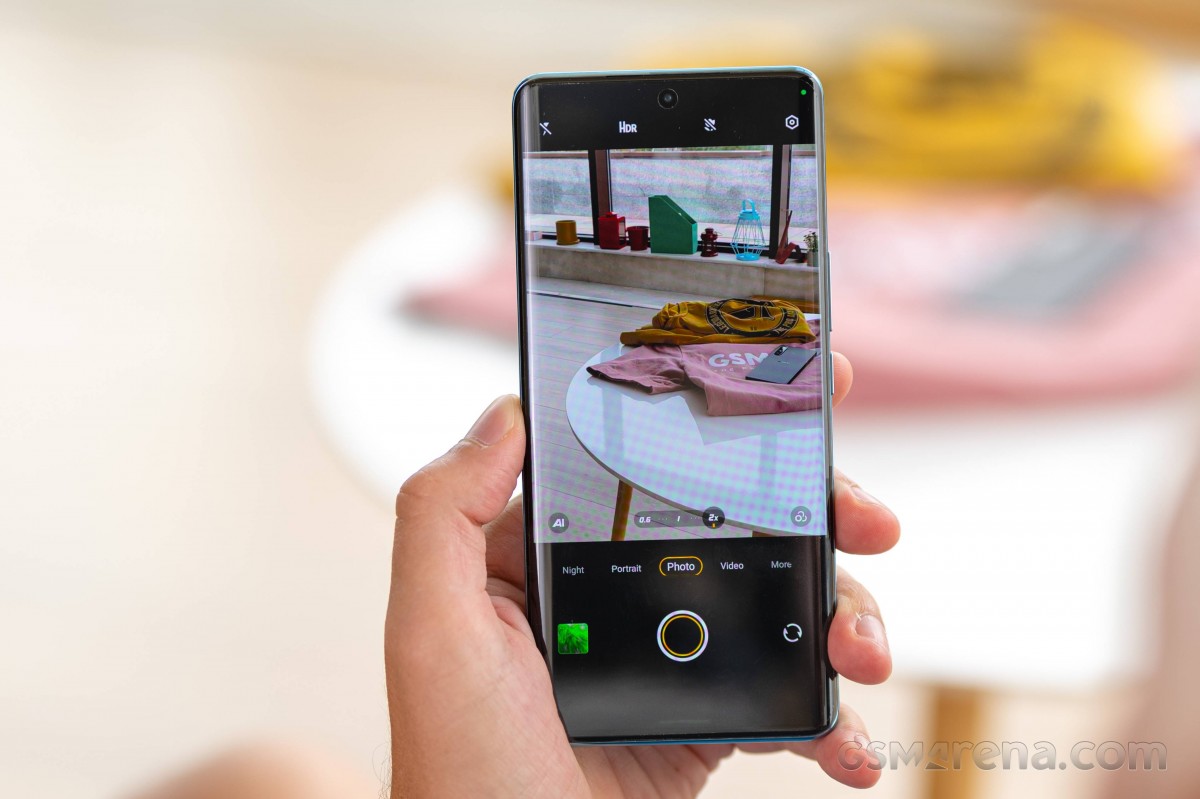 The default camera app is a largely familiar affair. A straightforward zoom selector gives you direct access to each of the four cameras. Accessing the Super Macro mode is done from the flower icon next to the hamburger menu, but it has an auto-on option, too, that kicks in when you get close to a subject.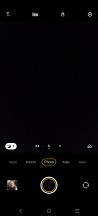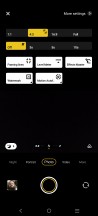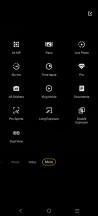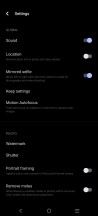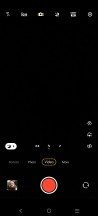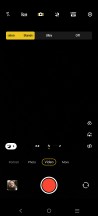 Camera UI for photos and videos
The main modes are arranged in carousel formation, and you can switch between them by swiping. The More tab lists the rest of the modes; from there, you can customize the modes you have available in the viewfinder.
The Pro mode gives you all the freedom to adjust the autofocus, white balance, shutter speed, ISO and exposure.
You can do so on all of the four cameras too. There's helpful information explaining all of the options above in case you are just getting into photography. Shooting in RAW is also an option.
Photo quality
The 64MP main camera captures 16MP stills by default. These look very good overall. Detail is plenty, and dynamic range is also good. Sharpening is a bit on the aggressive side, but that's only really visible when pixel-peeping, and we didn't notice any sharpening artifacts, so it's all within reason.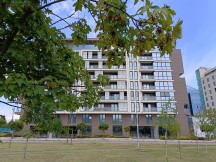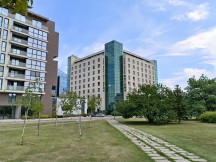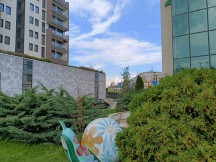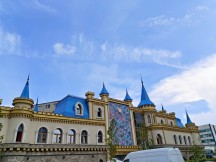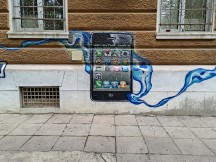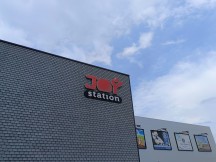 vivo V25 Pro: 16MP main camera samples
Colors are alright, perhaps a bit on the duller side. Though, it should be noted that the weather wasn't ideal, with plenty of clouds and overcast. The only real issue we noticed is a bit of inconsistency in exposure from shot to shot. Nothing too severe, but still noticeable.
You can force the main camera to shoot in 64MP mode. It is not a resolution setting within the main camera interface but a separate camera mode altogether. We really like these 64MP shots. They have more fine detail, and the processing is much more relaxed for a more natural look.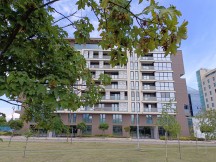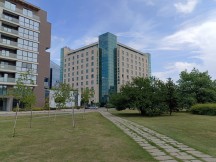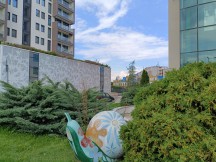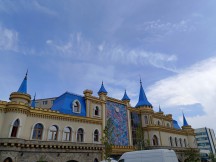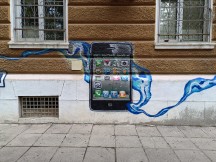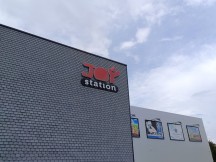 vivo V25 Pro: 64MP main camera samples
Unfortunately, there seems to be some bug in the camera app and 64MP mode where the shutter sometimes becomes unresponsive. It might be related to capturing and saving. Perhaps the camera app fails to do so at times, but it is really annoying to press the shutter and have nothing happen. When the camera does fire, a 64MP shot usually takes 3 to four seconds, which isn't too bad.
Here's the main camera on the V25 Pro in our photo compare tool. Pixel-peep away.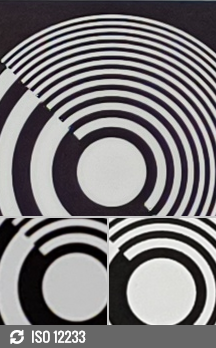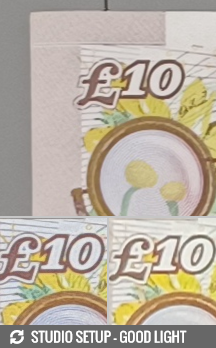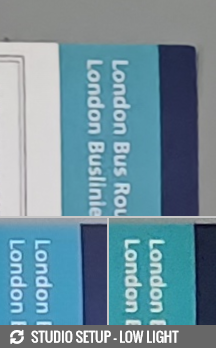 vivo V25 Pro against the Samsung Galaxy A53 5G and the Xiaomi Poco F4 in our Photo compare tool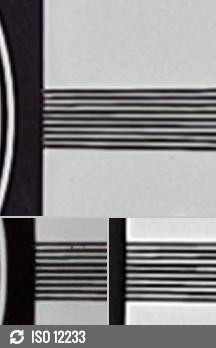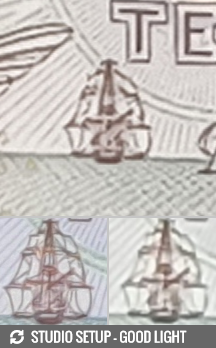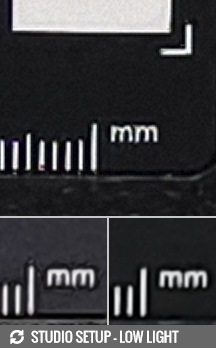 64MP: vivo V25 Pro against the Samsung Galaxy A53 5G and the Xiaomi Poco F4 in our Photo compare tool
The main camera can capture portrait shots which look very nice overall. Detail is good, and so are subject detection and background separation. We like the quality of the bokeh too.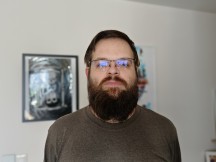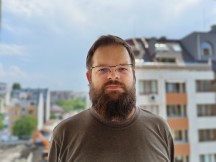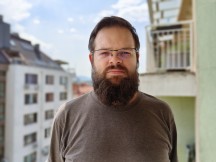 vivo V25 Pro: 16MP main camera portrait samples
The mode works quite well with non-human subjects, too.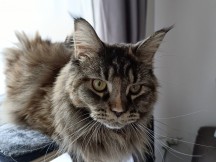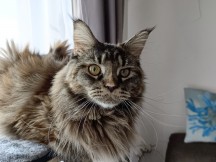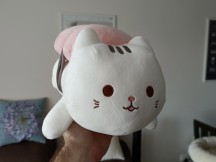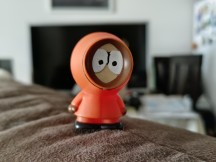 vivo V25 Pro: 16MP main camera portrait samples
The main camera can do zoom shots too. It's all digital zoom, but at 2x, shots still look very nice and mostly retain the characteristics of 1x stills.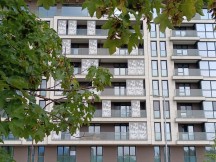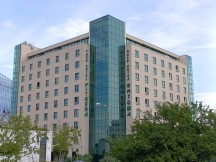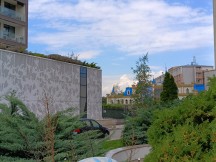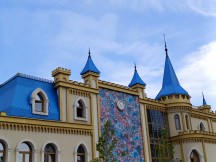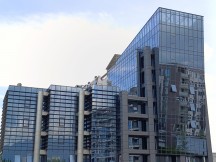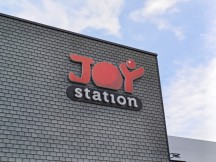 vivo V25 Pro: 16MP main camera 2x zoom samples
There is a bit more softness in the frame, particularly around the very edges, but nothing too serious.
Photos from the 8MP ultrawide are more than decent for that level of hardware. Detail is very good, even at 1:1 zoom level.
We have to commend vivo for maintaining mostly consistent color science compared to the main cam. Corner softness is a bit of an issue, but just like on the main camera, it's hardly a major one.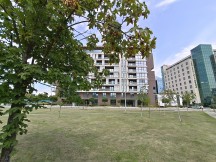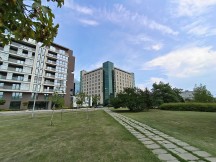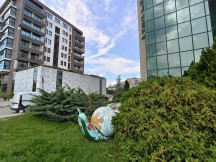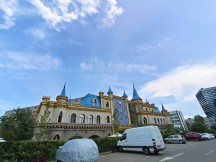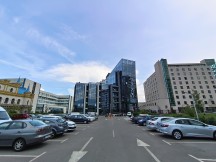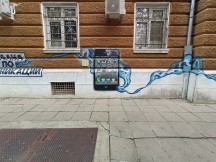 vivo V25 Pro: 8MP ultrawide camera samples
Rounding off the cameras on the back of the vivo V25 Pro there is the dedicated 2MP macro cam. It's not particularly impressive, but the results are about what we would expect from a low-resolution camera with fixed focus.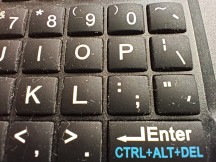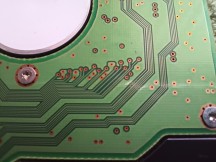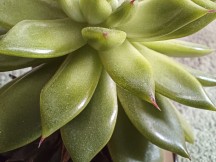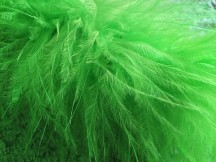 vivo V25 Pro: 2MP macro camera samples
If you are patient and persistent enough, you can get some decent, usable shots.
Selfies
The V25 Pro excels when it comes to selfies. Dynamic range is great. Detail is great as well. But probably best of all, you don't need to worry about focus since the included autofocus gets it right nine out of ten times.
The only real complaint we have about the selfie shots is their 32MP resolution and that there appears to be an always-on skin smoothing effect that leaves skin whitened and smoothened with a waxy texture.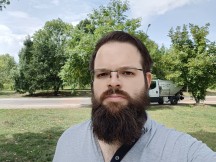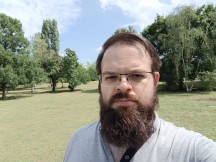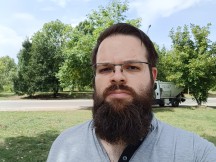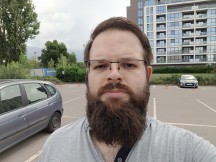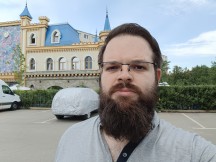 vivo V25 Pro: 32MP selfie camera samples
Selfie portraits look equally well. Subject detection and separation are nearly perfect, and the background blur quality is excellent.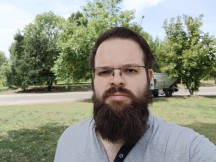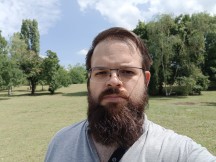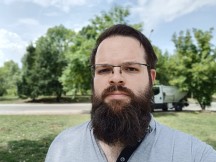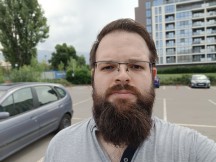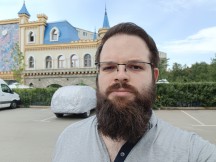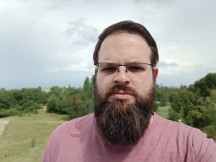 vivo V25 Pro: 32MP selfie camera portrait samples
Video quality
The main camera on the vivo V25 Pro captures excellent 4K video. Quality is perfect overall. Detail is great, and so are colors. We have no complaints.
Video is saved in a standard AVC video stream at just over 50 Mbps, a stereo AAC 48 kHz stream inside an MP4 container. Nothing particularly special.
Here's how the vivo V25 Pro stacks up against competitors in our extensive video compare database.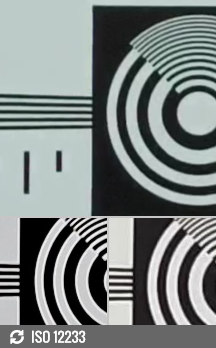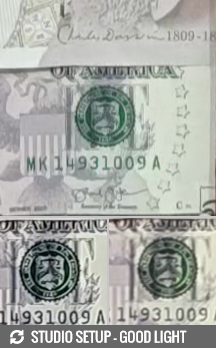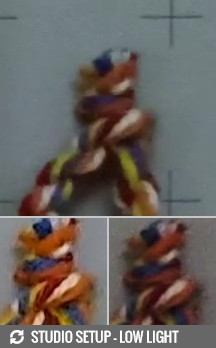 vivo V25 Pro against the Samsung Galaxy A53 5G and the Xiaomi Poco F4 in our Video compare tool
The ultrawide camera is capped at 1080p video capture. It does pretty well for itself as well. Colors are good, though not an exact match to the main camera. Detail is decent for FullHD.
These videos have the same AVC, plus stereo AAC, and MP4 format, but the video stream is just around 17 Mbps.
The main camera on the V25 Pro has OIS. On top of that, there is also EIS for video. The main cam can either make use of a standard EIS or Ultra stabilization. The latter is limited to 1080p and is arguably not worth it in our view. The regular stabilization already does a great job of smoothing out the more annoying bumps and shakes.
The ultrawide camera only gets one regular level of stabilization limited to 1080p, just like the regular footage. It does a pretty great job.
The selfie camera on the V25 Pro expectedly does great in video capture as well as stills. Detail is on point, even if these clips are limited to 1080p. It is worth noting that the V23 Pro does 4K selfie video, making this a downgrade in resolution. Skin texture and tones look particularly good. Autofocus is solid and reliable.
The V25 Pro clearly shines as a great vlogging mid-ranger. You can enable a single level of stabilization on the selfie camera, and it works just as well. However, it aggressively crops away quite a bit of the frame, so you either need long hands or a selfie stick to make EIS selfie video work.
Low-light camera quality
The main camera captures good low-light stills overall. Detail is plenty, and colors look true to life. Light sources are handled well, though not perfect, and the darkest areas of the frame do get crushed with little to no detail left.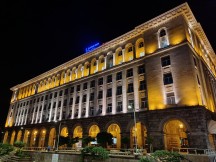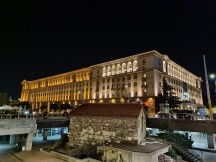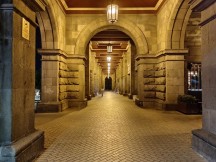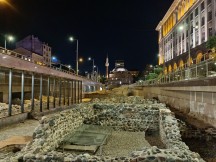 vivo V25 Pro: 16MP main camera low-light samples
Sharpening is a bit on the aggressive side, but that's perfectly acceptable in low light. Plus, we can't notice any actual over-sharpening artifacts even when pixel-peeping.
At 2x zoom, photos from the main camera are just a bit softer, but otherwise quite comparable to 1x one. We have no major complaints. Just be sure not to zoom too much since it is all just digital zoom on the V25 Pro.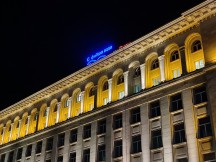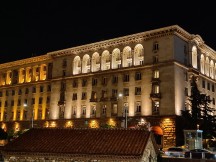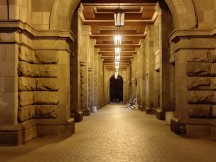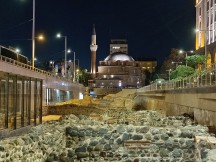 vivo V25 Pro: 16MP main camera 2x zoom low-light samples
The ultrawide camera holds up surprisingly well in low-light. Sure, it's softer than the main cam, but really not by too much. Dynamic range is decent, with a surprising amount of detail in the darker areas and slightly blown-out light sources.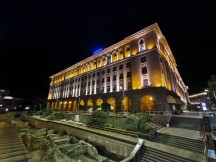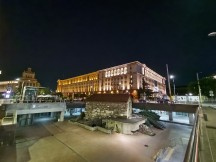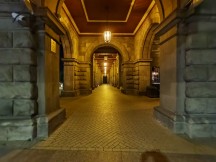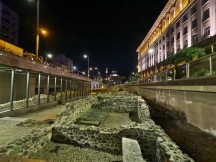 vivo V25 Pro: 8MP ultrawide camera low-light samples
There is some notable edge softness. But again, nothing too dramatic. Given the hardware at hand, we can't realistically ask for much better.
The selfie camera also does pretty well in low light. The autofocus continues to be reliable and decently fast. Detail is good, though skin texture is kind of flat.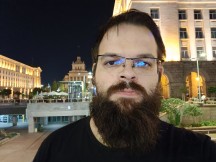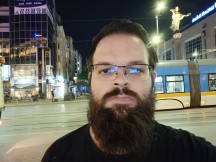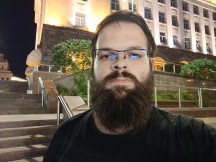 vivo V25 Pro: 32MP selfie camera low-light samples
There is night mode available for both the main and ultrawide cameras and the selfie camera. Since the main camera already has an auto night mode which kicks in well and works as expected, the effects of the dedicated night mode aren't drastic.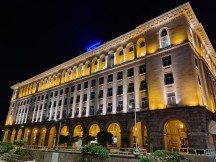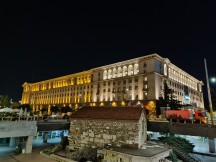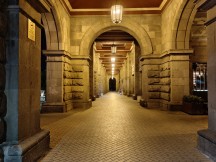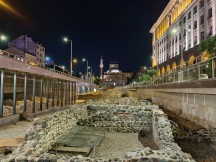 vivo V25 Pro: 16MP main camera night mode samples
Manual light mode tends to select a longer capture time with a longer exposure for photos and more HDR stacking as a whole. Due to that, the resulting stills are generally slightly cleaner with less noise. Light sources are also handled slightly better.
As for the ultrawide camera, we honestly can't say for sure that night mode photos are any better or consistently different compared to auto night mode.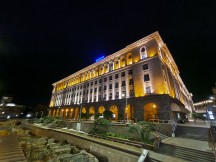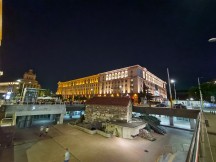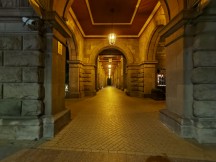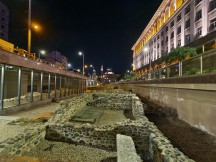 vivo V25 Pro: 8MP ultrawide camera night mode samples
It is worth mentioning that the vivo V25 Pro has a couple of additional features within its dedicated night mode. Panorama night is rather self-explanatory. Long exposure is for capturing light trails during the night. There is also automatic tripod detection that is on by default but can be disabled for some reason.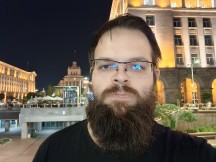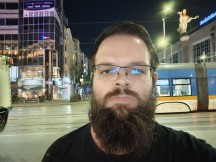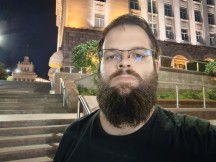 vivo V25 Pro: 32MP selfie camera night mode samples
The main camera records very good low-light videos. Detail is plenty, and colors are true to life.
Light sources could be handled a bit better, and some areas of the frame are a bit too dark for our taste. Video capture on the V25 Pro includes Auto Super Night, which we tried out with very limited success. Videos look pretty identical to those captured in regular mode, and this mode messed up the aspect ratio of the output video on occasion. Plus, it limits video capture resolution to 1080p, which lowers overall quality and detail.
Low-light videos from the ultrawide fall within expectations for this type of hardware. That is to say that they are usable but not impressive in any way.