Twitter will manually authenticate verified accounts starting December 2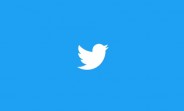 Twitter relaunched its verification program last May after a hiatus of more than three years, but it was paused again after Elon Musk took over Twitter. However, Musk has announced that Twitter will "tentatively" launch Verified on December 2 and manually authenticate all verified accounts before the check activates.
Manually authenticating verified accounts is definitely a good idea because after Musk's takeover of Twitter, the company started offering the blue check marks to eligible Twitter Blue subscribers as well without actually verifying identities, which led to verified accounts impersonating popular figures and brands.
In addition to announcing the tentative launch of verification, Musk said that the Twitter check marks will now come in three colors - gold, grey, and blue. Gold for companies, grey for governments, and blue for individuals.
Sorry for the delay, we're tentatively launching Verified on Friday next week.

Gold check for companies, grey check for government, blue for individuals (celebrity or not) and all verified accounts will be manually authenticated before check activates.

Painful, but necessary.

— Elon Musk (@elonmusk) November 25, 2022
Furthermore, Musk said that individuals can have a secondary tiny logo now, showing they belong to an organization if verified as such by that organization.
It's unclear if Twitter will follow the same criteria as before to verify accounts or if it will be updated. Musk has promised a "longer explanation" on verification next week, so we may get more clarity on that.
All verified individual humans will have same blue check, as boundary of what constitutes "notable" is otherwise too subjective.

Individuals can have secondary tiny logo showing they belong to an org if verified as such by that org.

Longer explanation next week.

— Elon Musk (@elonmusk) November 25, 2022
Here's hoping the verification process will make more sense now and feel less random because despite Twitter offering more clarity about the verification process last year after the relaunch, the way Twitter verified accounts raised some questions and left the users confused since many accounts didn't fulfill the criteria yet managed to get the blue check mark.
Our own GSMArena Twitter account has been denied the verified status multiple times since last year on the grounds that it isn't "notable" enough, while accounts blatantly impersonating GSMArena's brand are operating freely on the social network, which is ironic and could create confusion.
With Musk promoting "free speech" and taking the fight against fake accounts and spam bots on Twitter, we expect the tech billionaire to come up with a solution to impersonation and roll out a verification process that's more transparent and works for all.
Hey you're not wrong but twitter would pull in more from a cheaper and more expensive tier then simply just one or the other. Actually bad idea, Elon Musk will only create more check marks for that. But yes for some people who use Twitter this checkm...
?
It works based on USA IP address and USA already verified re-tweets with name and address found on whitepages dot com.
ADVERTISEMENT