Twitter Blue expands to India, Brazil and more, increases tweet limit to 4,000 characters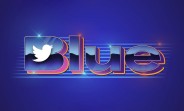 Twitter used to be a social media platform where users had only 140 characters to say what they had to say. Later it increased to 280, then the platform brought threads, and now Twitter Blue users are getting 4,000 characters per tweet, defeating the purpose of being clear with a handful of words.
need more than 280 characters to express yourself?

we know that lots of you do… and while we love a good thread, sometimes you just want to Tweet everything all at once. we get that.

so we're introducing longer Tweets! you're gonna want to check this out. tap this 👉… https://t.co/lge9udRzLE

— Twitter Blue (@TwitterBlue) February 8, 2023
Meanwhile the paid subscription was silently rolled to more markets. The new countries where users can purchase Twitter Blue are France, Germany, Italy, Portugal, and Spain in Europe; Saudi Arabia, India and Indonesia in Asia; and Brazil in Latin America.
Pricing for iOS and Android is the same, while Web users can pay lower fees.
Country
iOS pricing
(monthly)
Android pricing
(monthly)
Web pricing
(monthly)
Web pricing
(annually)
Saudi Arabia
SAR 42
SAR 42
SAR 30
SAR 315
France, Germany, Spain, Italy, Portugal
€11
€11
€8
€84
India
INR 900
INR 900
INR 650
INR 6,800
Indonesia
IDR 165,000
IDR 165,000
IDR 120,000
IDR 1.25 million
Brazil
BRL 60
BRL 60
BRL 42
BRL 440
Twitter Blue users receive premium features such as the ability to edit tweets, custom app icons, better navigation of tweets, folders, and a Reader feature that unrolls threads for a better reading experience.
?
that amount is not a tweet, that's an essay.
?
Yes it is very expensive. Netflix's top tier costs 650 in India, this is way more than that.
?
This is more expensive than the price of Netflix with 4 devices and UHD support.
ADVERTISEMENT