It's the end of the year, we are all feeling a bit nostalgic. Having gone throught the most popular reviews of the first three months of the year it's now time to recap what phones of the second quarter got your interest.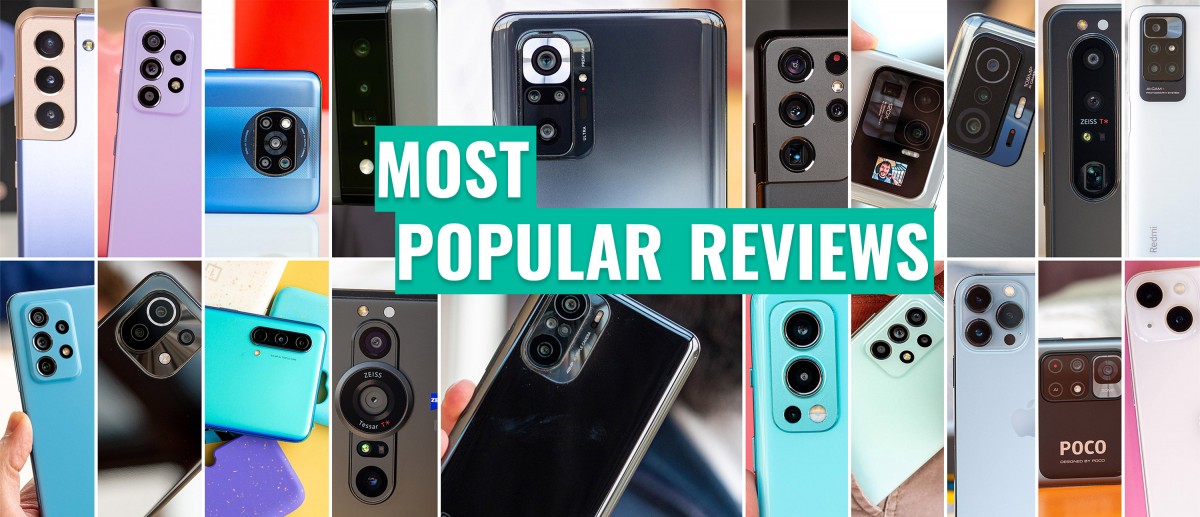 The Xiaomi Poco F3 review, topped the Q2 chart just barely spilled over into April. It was unveiled alongside the Poco X3 Pro, which soaked up a lot of spotlight in Q1 and there are quite a few similarities between the two devices. Mostly that they embody Xiaomi's ambition towards ultimate value-for-money. The Poco F3 will run you more than the budget X3 Pro, but it comes with an even more powerful Snapdragon 870 chipset, plus a better AMOLED, 120Hz, HDR10+ display for an ever better and gaming experience.
Xiaomi Mi 11 line was another hit and justifiably so. It seems that you, our readers, were so captivated by the vanilla Mi 11 - technically a 2020 device that we reviewed early in 2021 that you managed to secure its long-term review a stop in the Q2 top ten list.
The Mi 11 Lite and Mi 11 Lite 5G ended up on the list as well. These were unveiled at the end of March and like the names suggest, are trimmed down versions of the Mi 11 at an even lower price tag. Even so, both still offer a 90Hz AMOLED panel and a very decent camera setup, among other things. On the other end of that spectrum is the Xiaomi Mi 11 Ultra, unveiled alongside the two Lite models. Its title and presumed Mi 11 affiliation are arguably even a bit deceiving, since it is a vastly different device. One that cranks specs up to 11, especially in the camera department where the Mi 11 Ultra is still one of the 2021 all-round champions.
If that wasn't enough of a statement by Xiaomi already, the Redmi Note 10S and Note 105G also made it to the top 10 reviews list. these two were also unveiled in March, alongside the vanilla Redmi Note 10 and the Redmi Note 10 Pro that did so great in the Q1 reviews leaderboard, but were a bit tardy to actually hit shelves. Regardless, this further proves that Xiaomi hit a veritable homerun with the Redmi Note 10 family.
The Galaxy A72 review just barely missed the Q1 cut, but its A52 and A32 siblings made it. To be fair, the A72's value proposition wasn't quite as good as those two either, but that's just in relative terms. Like we said, Samsung's "awesome is for everyone" Galaxy A lineup continues to be a highlight of 2021.
Just below the top 10 cutoff this time we find the Sony Xperia 10 III review as well as the Galaxy A32 5G one.
U
Good, I couldn't care less about where your phone is from (they're all made in Shenzhen anyway). But my point still stands, Xiaomi is the undisputed value king and expectations for them are way higher than their competition.
newsflash: your life is a lie most of everyday objects you use, see or touch are from china
A
There are people like me who will refuse to use any china brand because of our political views and moral reasons. I'd rather use 2 cups tied to a string or a flying pigeon. Even if you gave the phone for free and pay me daily, I still wouldn...
ADVERTISEMENT