T-Mobile's LG Velvet is powered by the brand new MediaTek Dimensity 1000C chipset
The LG Velvet isn't new anymore, having been first announced back in May, but T-Mobile's model has just been unveiled, and this one's special. Unlike all the other 5G-capable Velvets out there, which are powered by Qualcomm's Snapdragon 765G chipset, T-Mobile's newly outed Velvet uses the MediaTek Dimensity 1000C SoC.
This chip is new, it's only now been unveiled. It's yet another member of the 5G Dimensity 1000 family, following the vanilla 1000, the 1000L, and the 1000+.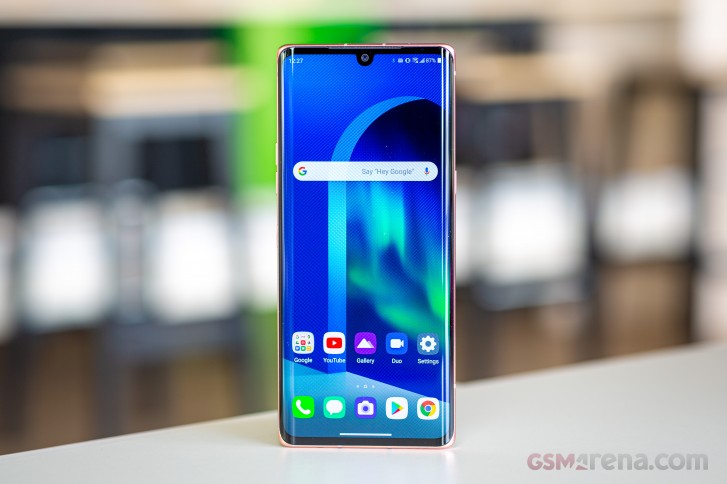 What makes this an even more exciting development than usual is that this is the first official launch of a phone with a 5G Dimensity chip outside of China. Previously, MediaTek did say it had focused on the Chinese market exclusively with its Dimensity line, but that that would change in the third quarter of this year. And so, here we go.
The Dimensity 1000C has an octa-core CPU with four Cortex-A77 cores and four Cortex-A55 cores, all clocked at 2 GHz. The GPU is the Mali-G57 with five cores. The chip supports LPDDR4X memory up to 12GB, and UFS 2.2 storage. It's also got AV1 codec video hardware decoding, which works for Netflix and YouTube HDR streams.
It's capable of dual displays, which is a prerequisite of course for it to power the LG Velvet with its Dual Screen accessory case. For single-display devices, the 1000C supports 120 Hz refresh rate. Finally, the Dimensity 1000C can listen to multiple different trigger words to wake up virtual assistants such as Google's and Amazon's Alexa.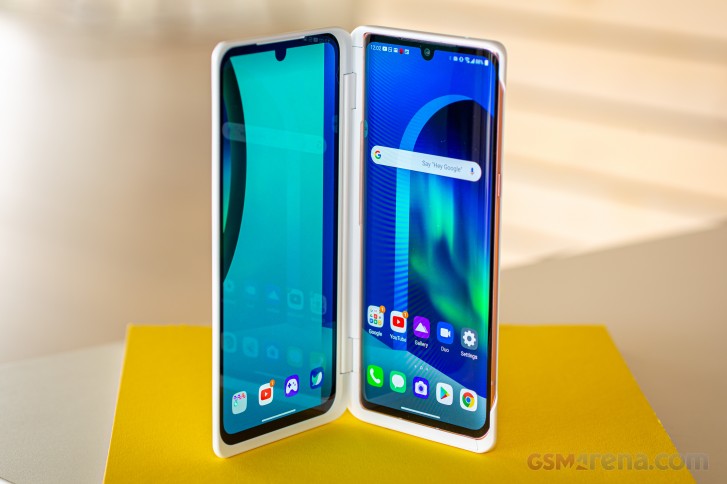 T-Mobile says its Velvet supports its 600 MHz and 2.5 GHz Sub-6 5G networks. Aside from the chipset, there's another difference between this and the global model - TMo's Velvet has a 4,000 mAh battery, which is 300 mAh less than the Snapdragon 765G Velvet.
The LG Velvet will be available at T-Mobile in Aurora Gray and Pink White on September 10. The full retail price is $588, or you can pick it up in 24 monthly installments of $24.50. However, for a limited time T-Mobile will offer new and existing customers, and small businesses with up to 12 lines, half off the phone (via bill credits) when they trade-in an eligible device or add a new line.
I
I've had T-Mobile's version of this phone now for about 8 months lots of issues number one can't use 5G there's a bug somewhere in it of course no help from LG or T-Mobile not surprised. The media tech processor is fast everything...
D
Not really. There are definitely people out there who buy phones just for games, but surely majority out there are looking for a phone which offers the best price-to-performance. A phone which is good in both games and typical day to day tasks. Sn...
ADVERTISEMENT