T-Mobile and SpaceX are teaming up to beam 5G directly to your phone from space
T-Mobile and SpaceX held an announcement event at Starbase located in Boca China, Texas. In this surprise event, the companies announced a vision for the future where dead zones would effectively be eliminated by using SpaceX's Starlink satellites to provide backup coverage in areas where there's otherwise no terrestrial cellular coverage. Areas like national parks, remote locations in the US, or out in the ocean.
The livestream started with a video presentation of folks who live, work, and play in the most remote areas of the United States. For these people, not having a cell signal could mean the difference between life and death in emergency situations.
"It is about solving the biggest pain point in the over-40-year history of our industry," T-mobile CEO Mike Sievert explains. "This partnership has a vision that is the end of mobile dead zones". As per the CEO, there are more than 500,000 square miles of uncovered American soil. And the idea painted in the livestream presentation is one where people would never need to worry about losing signal during an emergency.
Sievert claims that as long as you have a clear view of the sky, you will be connected to T-Mobile's network on your smartphone. T-Mobile will dedicate a slice of its mid-band PCS spectrum to integrate with Starlink satellites that will launch into orbit next year. Smartphones will get a signal whether they are in a pocket in a car.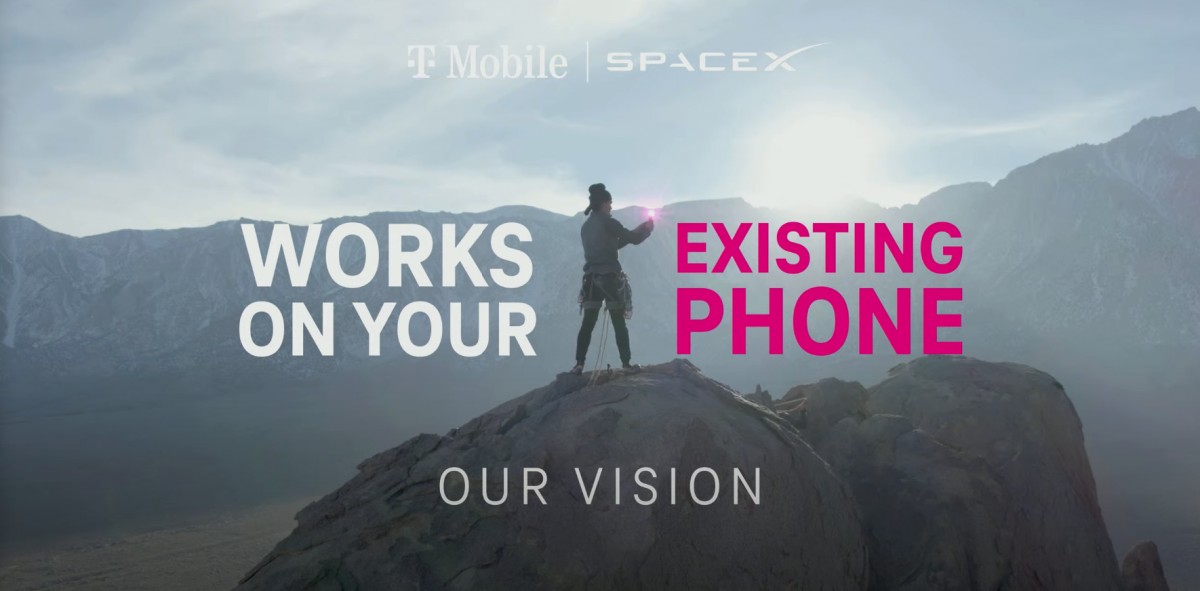 SpaceX will begin deploying second-generation Starlink satellites fitted with phased array antennas that will be able to compensate orbit speeds to provide a connection. "I hope the public understands the magnitude of the announcement", Elon Musk said on stage.
Satellites will emulate a "cell" on earth that will be able to provide speeds of up to 2 Mbps. Musk says this should be enough to handle 1000-2000 simultaneous voice calls, or hundreds of thousands of text messages. The service will first support sending and receiving messages and there are plans to eventually be able to handle voice and data. Musk clarified on stage that these satellites are not intended to replace traditional towers, but provide a redundant network that could fill in the blank zones and potentially provide a temporary network during a natural disaster when cell towers go offline.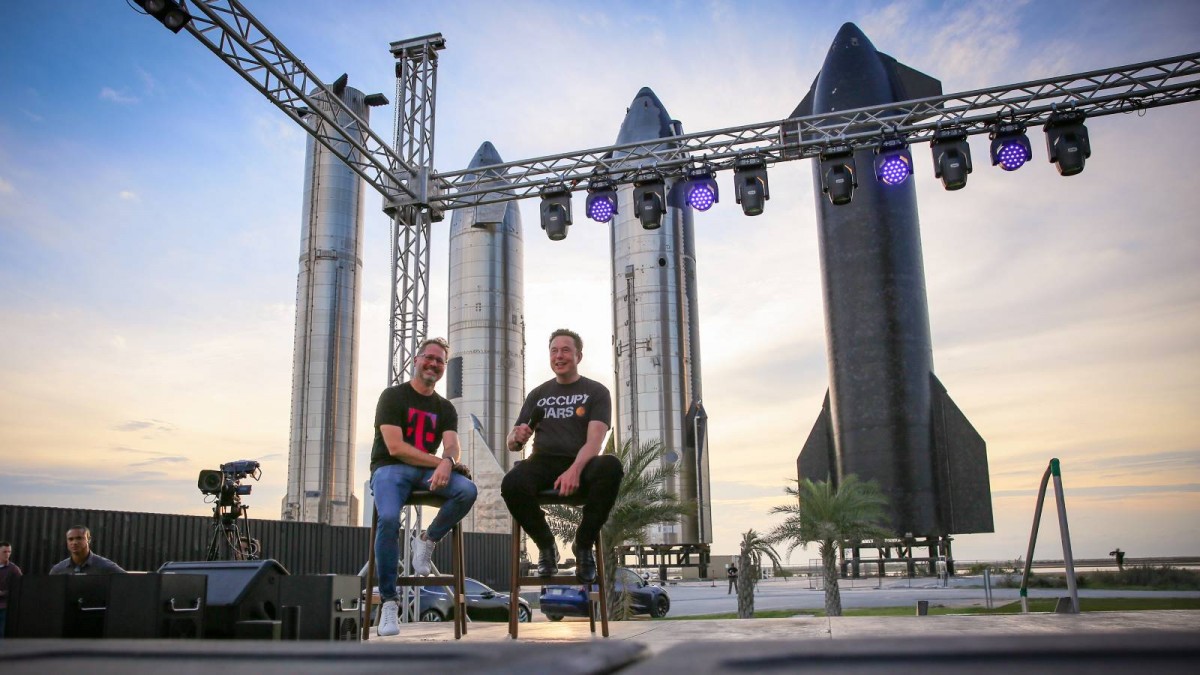 You will be able to get a signal on your existing smartphone, so long as it can pick up T-Mobile's mid-band PCS spectrum (band n41 on 2.5GHz). Satellites will be outfitted with equipment that can connect to your smartphone without any additional hardware.
The satellite service will go online for a beta test later in 2023 with public launch possible for 2024. T-Mobile's "most popular" plans (Likely T-Mobile's Magenta MAX) will be eligible to access the Starlink connection for no additional fee while customers on cheaper plans can pay an extra fee for access.
On stage, Elon Musk extended an open invitation for global wireless carriers. "Please get in touch with us and we'd love to partner with you and enable this globally." Participating carriers could work out a deal to provide mutual roaming services for their subscribers traveling to the US and T-Mobile users traveling abroad, facilitated through a simulated cellular antenna in space.
B
Ok so now not only will the government hear your conversations and such but also the aliens.
G
It seems really good but isn't space x part of the US govt. Need to find a good hiding place when things go south.
ADVERTISEMENT