This Thursday (September 14) Huawei will unveil a new smartwatch at an event in Barcelona. While it hasn't been officially confirmed, leaks suggest that this will the Huawei Watch GT 4 and that it will come in two sizes – 41mm and 46mm.
Leaked images show that the 41mm model will have a plain bezel, while the 46mm model will have a timing bezel. It's possible that there will be a third watch too.
Check out this teaser clip that was posted on X:
A special unveiling is on its way, set to impress and captivate. Stay connected as we reveal opulence and visionary aesthetics in our ongoing pursuit of beauty.#HuaweiHealth #FashionForward#ComingSoon pic.twitter.com/gpKTPox3Id

— Huawei Mobile (@HuaweiMobile) September 7, 2023
Here are a couple of screen grabs from the video for a closer inspection: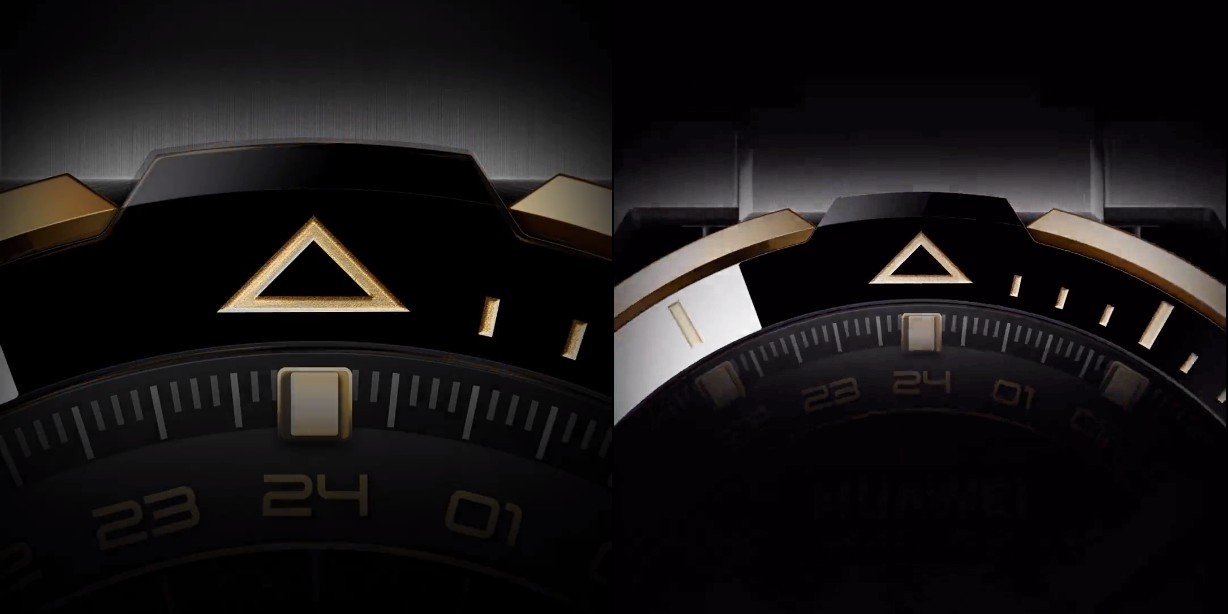 With a more prominent triangle at the top and some gold trim, this looks different from the leaked images of the 46mm GT 4 (which only show two colorways, gray and black). This could be anything from a yet-unseen colorway to a completely different model (a Pro, perhaps?).






Leaked images: Huawei Watch GT 4 (46mm) and Watch GT 4 (46mm)
Alleged live images from the Huawei Watch GT 4 (46mm) posted by MySmartPrice suggest that the watches can be configured with different wrist straps. However, these images don't show the third bezel design.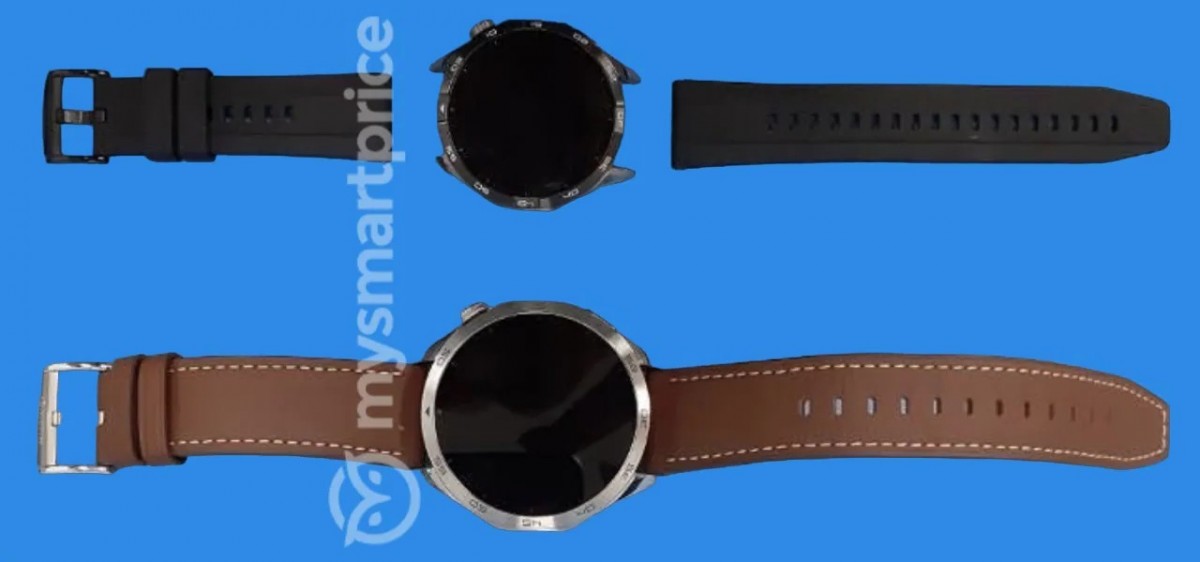 Huawei Watch GT 4 46mm (image by MySmartPrice)
The GT series tends to be less capable than the likes of the Huawei Watch 4 and 4 Pro, even if they all run some form of HarmonyOS. On the plus side, the GT watches are cheaper – the GT 4 pair is expected to cost €250 and €400 for the 41mm and 46mm models, respectively, compared to €450/€700 for the Watch 4 and 4 Pro (those are available in one size only).
Also, the GTs offer longer battery life, up to two weeks for the GT 4 models, according to leaked data. They will support fast wireless charging (10-18W) and will come in a variety of case materials, including a stainless steel + leather strap version and one with a metal case + plastic strap.
ADVERTISEMENT