HiOS on top of Android 11
Tecno uses its own proprietary skin on top of the latest Android 11 OS, but it doesn't feel too heavy on the eye. In fact, for the most part, the OS feels stock-ish aside from the app icons, system icons and the app drawer.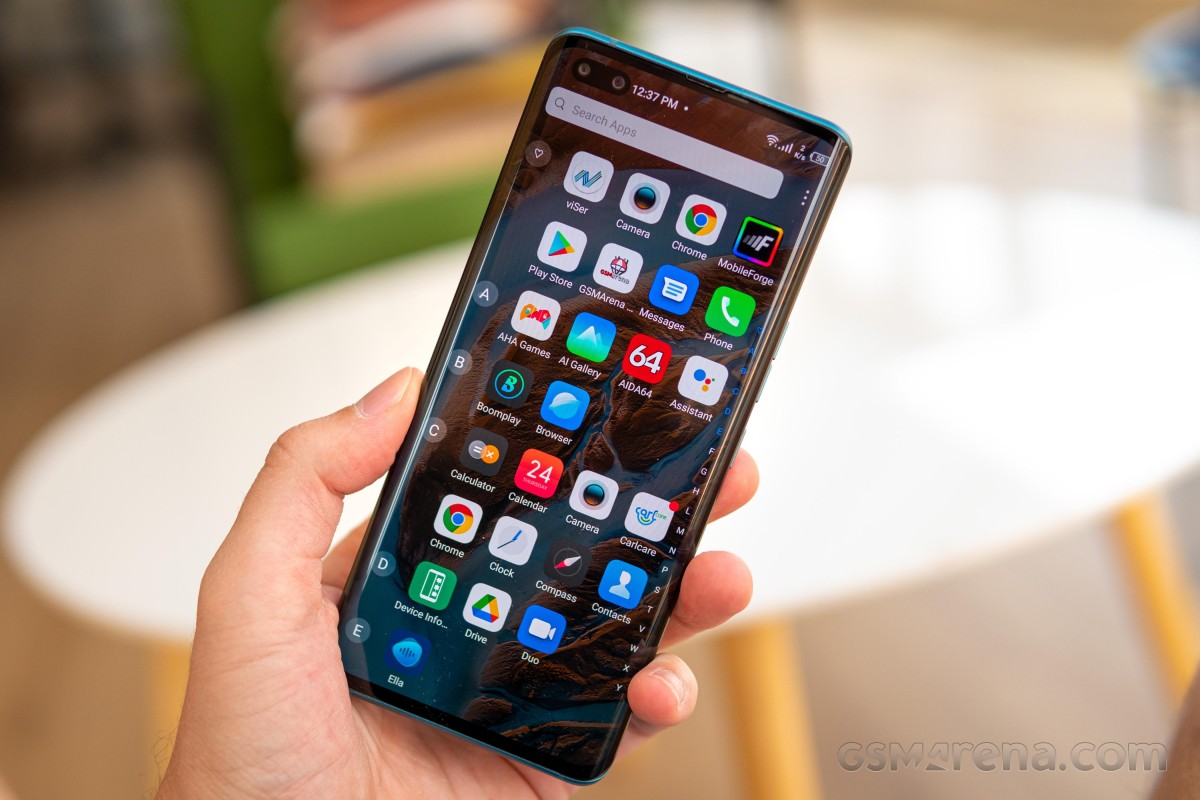 The latter is divided into groups starting with favorites or the most commonly used ones and continues in alphabetical order.
Interestingly, the app drawer can be pulled up, but you can't slide it back in - you have to use the home button/gesture to back to the home screen. Speaking of gestures, pulling down from the home screen opens up the quick search by default, but you can set it to open up the notification shade instead.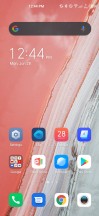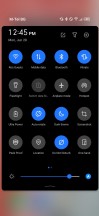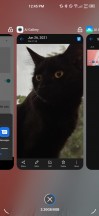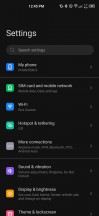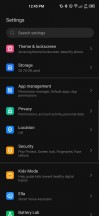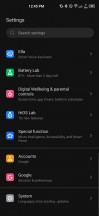 Home screen, notification shade, recent apps, settings menu
In addition to the standard swiping gestures, there is a slew of additional ones from HiOS. You can assign various tasks to double-finger swipe, pinch-out or in, etc.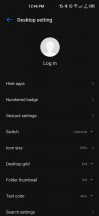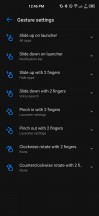 Home screen settings and gestures
The notification shade is nearly stock, just the icons have been changed, and the ones that are placed in the upper-right corner (including the wheel icon for the settings menu) look oddly familiar. Xiaomi's MIUI uses those too. The icons and colors used in the general settings menu, however, are fully custom.
To our surprise, the Sound and vibration sub-menu is placed up on the list. Kudos for including separate sliders for media, incoming call, notification, alarm and ring volume. On most Android skins, including the stock OS, the notification and incoming call volumes are paired and can't be adjusted separately. Too bad there's no quick pop-up that allows you to adjust the sliders on the fly when pressing the volume button. You do get a shortcut to the Sound menu, though.
Limiting the blue light, setting up an always-on display, choosing the refresh rate or setting up Edge lighting for notifications can be done through the Display sub-menu. The always-on feature offers a wide selection of graphics and clock styles. The Edge lighting has only three animations but can be scheduled and can work only with apps of your choice, which are arguably the more important options. Strangely, there are no color presets and no way to adjust the color temperature, so you are stuck with rather blue-ish whites and grays.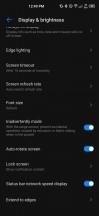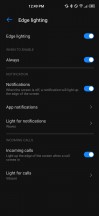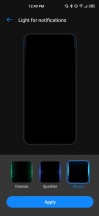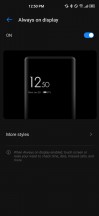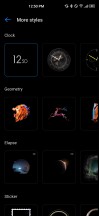 Display, always-on, edge lighting settings
Setting up themes, fonts and related wallpapers is also an option, but for now, there are no themes to choose from. Only a limited choice of animated calling screens.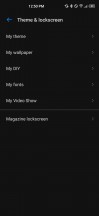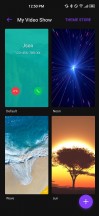 Themes and other customization options
Two of the highlighted HiOS features are the dedicated Kids mode and the smart voice assistant Ella. The former limits the functionality of the phone when handing it to your kid, while the latter aims to replace Google's default voice assistant. However, we didn't find Ella to be smarter, nor does it offer a substantial advantage over Google Assistant. Sure, you can set a timer, do some basic tasks or open an app but it's nowhere near the matured Google Assistant.
Some additional features related to WhatsApp are at hand. You can change your voice, record conversation, beauty mode for video calls and save messages that you've missed. Lastly, there's an option to limit mobile data to just WhatsApp. We can see this being useful in emerging markets where mobile data allowance is still rather limited and WhatsApp is, after all, the main way to communicate.
Screen-off gestures are also available. Drawing letters on a locked screen can open apps while swiping gestures control the music app. Raise to wake and tap to wake work well, but we would have appreciated a way to light up just the clock and the fingerprint scanner area. It's a bit annoying in the dark, and it's a needless power draw when you want to check on the time or for missed notifications.
A dedicated Gaming mode allows you to take control over notifications and incoming calls during gameplay. You can even receive notifications from WhatsApp and Messenger as moving text near the top edge of the phone. This way, you can read the notification without pausing the game or opening up the notification shade.
Overall, the system felt snappy and fluent with no hiccups. It also gives us a rather odd sense of maturity. Sure, there are some awkward translations here and there, and there's no way to adjust the color reproduction presets, but there are quite a few useful features, and the overall experience feels burden-less in a way. Our only major complaint would be the fingerprint reader. It could be due to the slower chipset, or it could be from the poor software optimization, but we had some misreadings, and it sure does feel slow to unlock.
Performance
The Phantom X runs on the MediaTek Helio G95, which is a 2020 mid-range SoC and is based on the 2019 Helio G90T, which in turn means that the G95 is built on the 12nm node. It employs an octa-core CPU with 2x 2.05 GHz Cortex-A76 cores for demanding computational tasks and 6x 2.0 GHz Cortex-A55 cores for energy efficiency. The Mali-G76 MC4 is used for GPU.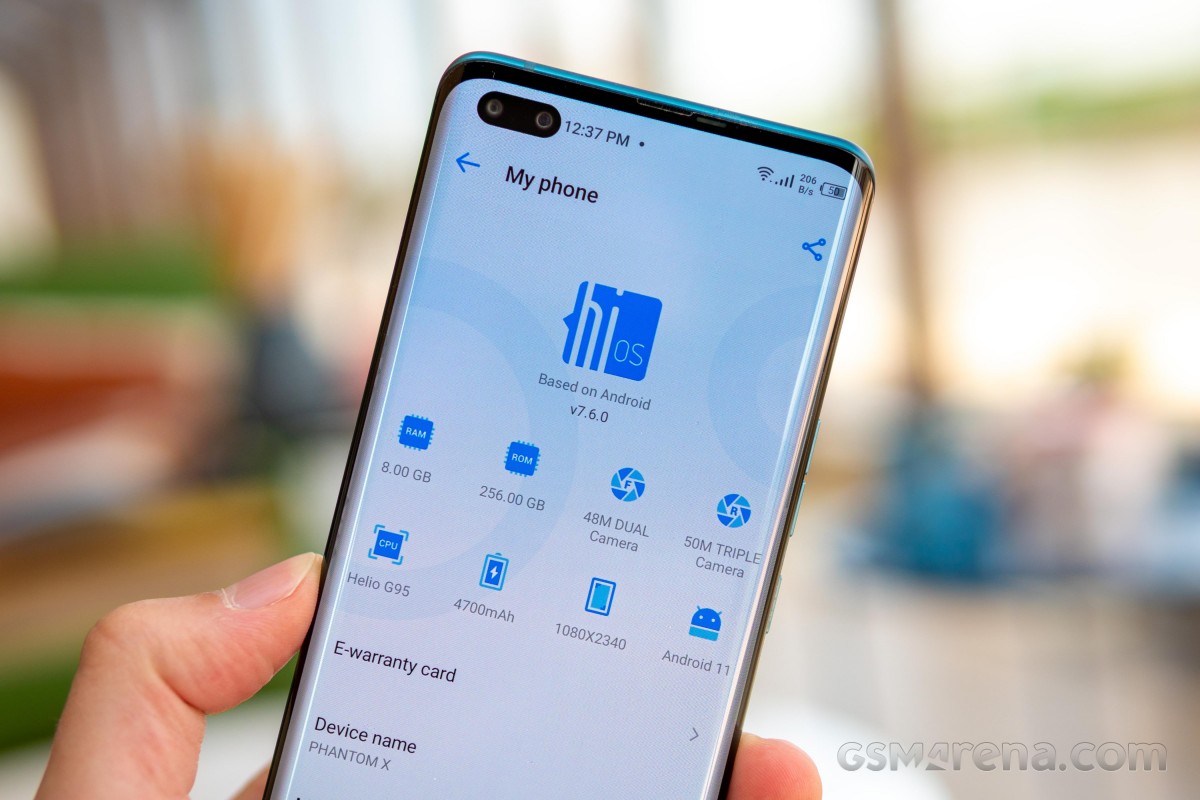 Interestingly, there's just one memory configuration, and it's a generous one - 8GB of RAM and 256GB of expandable internal storage. Handing out 256GB of base storage in this price range is admirable.
In terms of raw performance, however, the Phantom X drags behind the competition, which boasts Snapdragon 700-series chipsets that are more powerful and efficient.
GeekBench 5 (multi-core)
Higher is better
OnePlus Nord CE 5G
1812
Xiaomi Redmi Note 10 Pro
1780
Realme 8 Pro
1678
Tecno Phantom X
1670
Tecno Camon 17 Pro
1668
Samsung Galaxy A52
1577
GeekBench 5 (single-core)
Higher is better
OnePlus Nord CE 5G
641
Xiaomi Redmi Note 10 Pro
569
Realme 8 Pro
566
Samsung Galaxy A52
525
Tecno Phantom X
512
Tecno Camon 17 Pro
511
AnTuTu 8
Higher is better
Poco F3
631850
OnePlus Nord CE 5G
318672
Tecno Camon 17 Pro
309107
Tecno Phantom X
309055
Xiaomi Redmi Note 10 Pro
295442
Realme 8 Pro
286666
Samsung Galaxy A52
261282
GFX Car Chase ES 3.1 (offscreen 1080p)
Higher is better
Tecno Camon 17 Pro
20
Tecno Phantom X
20
Xiaomi Redmi Note 10 Pro
19
OnePlus Nord CE 5G
19
Realme 8 Pro
18
Samsung Galaxy A52
17
GFX Car Chase ES 3.1 (onscreen)
Higher is better
Tecno Camon 17 Pro
17
Tecno Phantom X
17
OnePlus Nord CE 5G
17
Xiaomi Redmi Note 10 Pro
16
Realme 8 Pro
16
Samsung Galaxy A52
15
GFX Aztek Vulkan High (offscreen 1440p)
Higher is better
OnePlus Nord CE 5G
7.6
Tecno Camon 17 Pro
7.5
Tecno Phantom X
7.4
Realme 8 Pro
7.2
Samsung Galaxy A52
7
3DMark SSE Vulkan 1.0 (offscreen 1440p)
Higher is better
OnePlus Nord CE 5G
2617
Tecno Camon 17 Pro
2593
Tecno Phantom X
2587
Samsung Galaxy A52
2406