Android 11 with HiOS 8
The Camon 18 Premier boots Android 11 with a layer of Tecno's in-house HiOS on top (v.8.0). We were less than thrilled with the company's aggressive advertising policies and pre-installed bloatware when we reviewed the Camon 16 Premier. Still, the Premier is different - the approach is toned-down and lightweight on bloat, and we do appreciate it.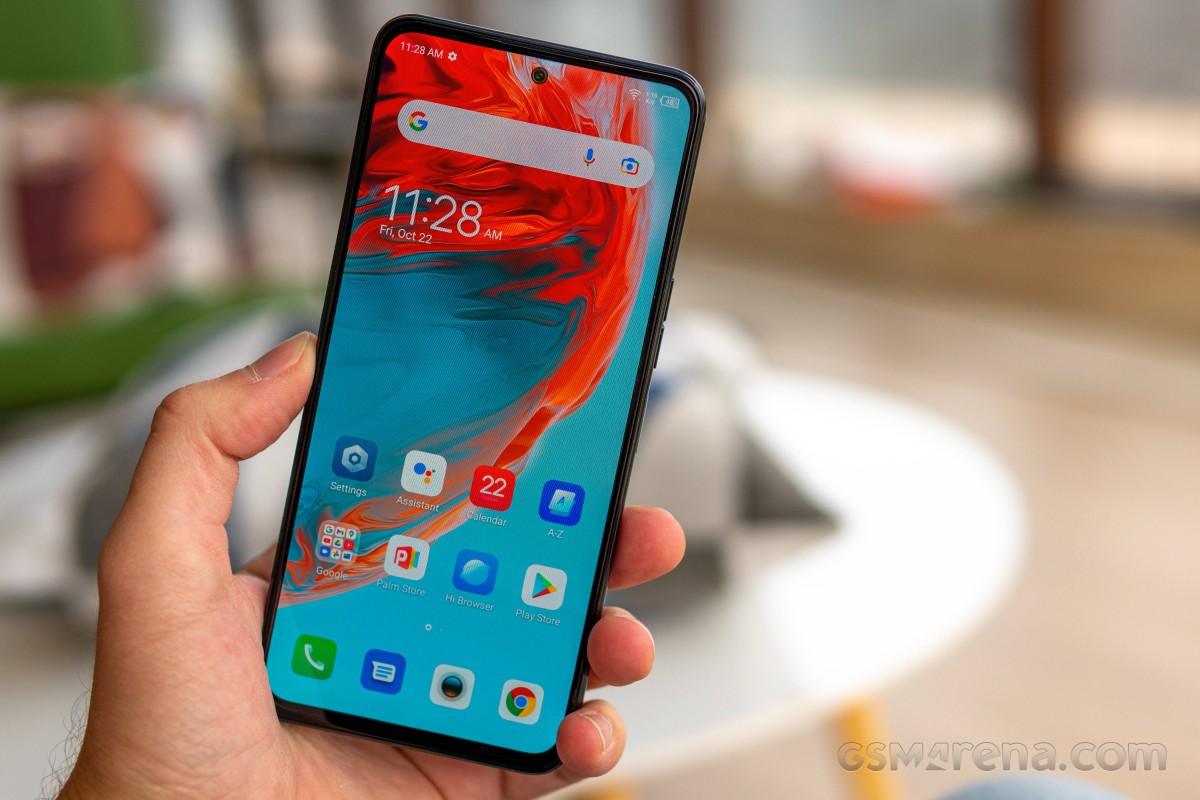 That's not to say there isn't a whole bunch of pre-installed apps and utilities, and an in-house gallery and video player, and an app store - no, these are all still here. That app store still pushes a ton of notifications, nudging you to install this or that app or game.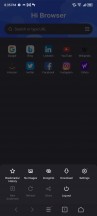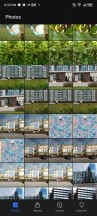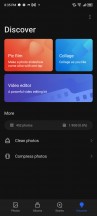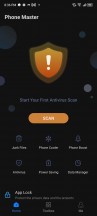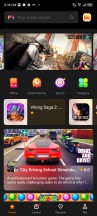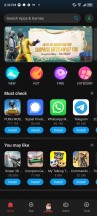 Hi Browser • AI Gallery • AI Gallery • Phone Master • AHA Games • Palm Store
If some of the third-party apps are bothering you with various notifications - you can disable those - either from within the annoying app or from the Notification settings.
Getting into the Camon 18 Premier is business as usual, with both fingerprint and face recognition available (you can even opt for the front flash help if you are in a dark area). You can have the fingerprint reader unlock with just a tap, or require a press as well, and you can do that for the face recognition as well.
Always-on screen is available, and there are plenty of cool themes. It's not an always-on display, though - it shows up for 10 seconds only when you pick up the phone, get it out from the pocket, or tap the screen.
The lockscreen has a single shortcut in the bottom right to access the camera. Once you're past that, you arrive at a standard homescreen interface. The leftmost pane, called Zero screen, holds cards with suggested news, weather and quotes widgets and an app usage widget. You can disable the Zero screen in the 'Desktop settings'. There's an app drawer by default which you can access from the old-school A-Z orange icon at the bottom or with an upward swipe from the bottom.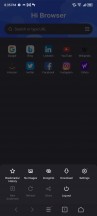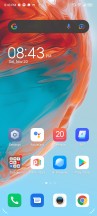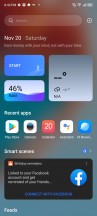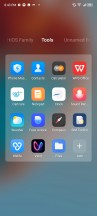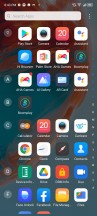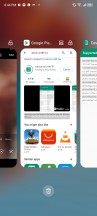 Lockscreen • Homescreen • Zero screen • Folder view • App drawer • Task switcher
Themes are available as part of HiOS, and there is a dedicated Theme store for this purpose.
All the custom bits found on the Camon 17 Pro and 16 Premier are also here on the 18 Premier. That includes the Game mode with all the settings statistics and parental controls. There is also a Smart panel with slide-from-the-side shortcuts.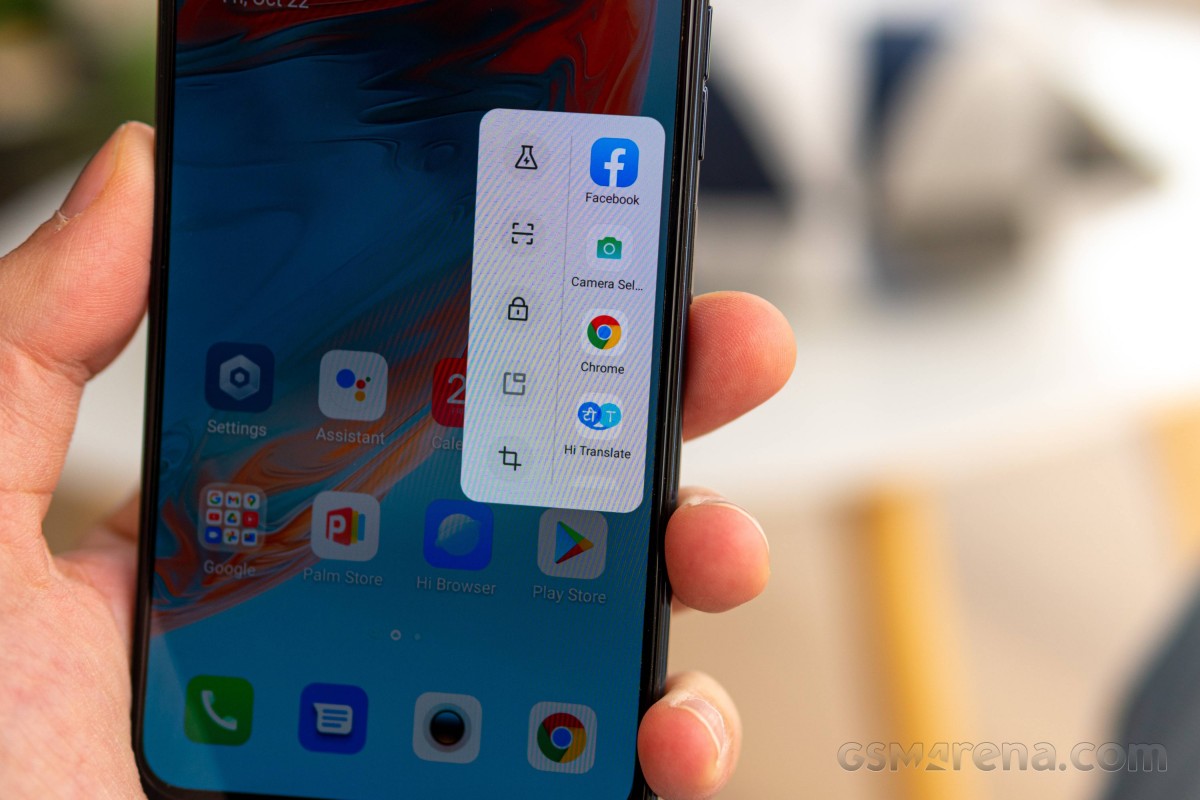 Social Turbo toolset is rather interesting (a WhatsApp enhancer of sorts) - it can change your voice, enhance your face during video calls, record your WhatsApp calls, and allow you to read messages without marking them as Read.
The CarIcare aftersales assistance utility is also onboard, and you can fire it anytime if you encounter problems with your phone.
If you want even more details about the HiOS, you can learn more in the software section of the Camon 16 Premier review.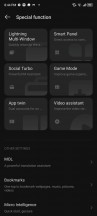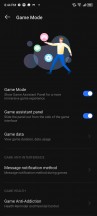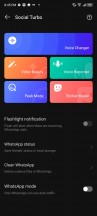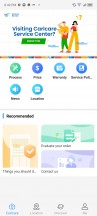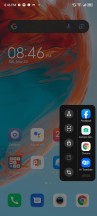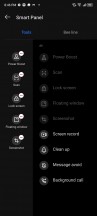 Special function menu • Game mode • Social Turbo • CarIcare • Smart Panel
Performance and benchmarks
The Tecno Camon 18 Premier runs on the Helio G96 chipset by MediaTek. It is fabricated on the 12nm FinFET manufacturing process from TSMC, just like the previous G9x chips.
The Helio G96 has the same octa-core CPU as the Helio G90, G90T (Camon 16 Premier) and G95 (Camon 17 Pro) - it packs two high-performance Cortex-A76 cores ticking at 2.05GHz and six energy-efficient Corext-A55 cores working at 2.0GHz.
But the Helio G96 chip features a new GPU from the Valhalla generation by ARM - the Mali-G57. Unlike the previous G9x chips, here we have a dual-core configuration instead of a quad-core, so we expect some drop in the theoretical performance compared to the previous versions. What's new, though, is the support for a 120Hz refresh rate. It's a whole other thing if it will be able to reach 120fps in games (spoiler alert - no).
Finally, the Tecno Camon 18 Premier is available in one configuration with 8GB LPDDR4X RAM and 256GB UFS storage.
We ran the usual benchmarks, and the scores are in.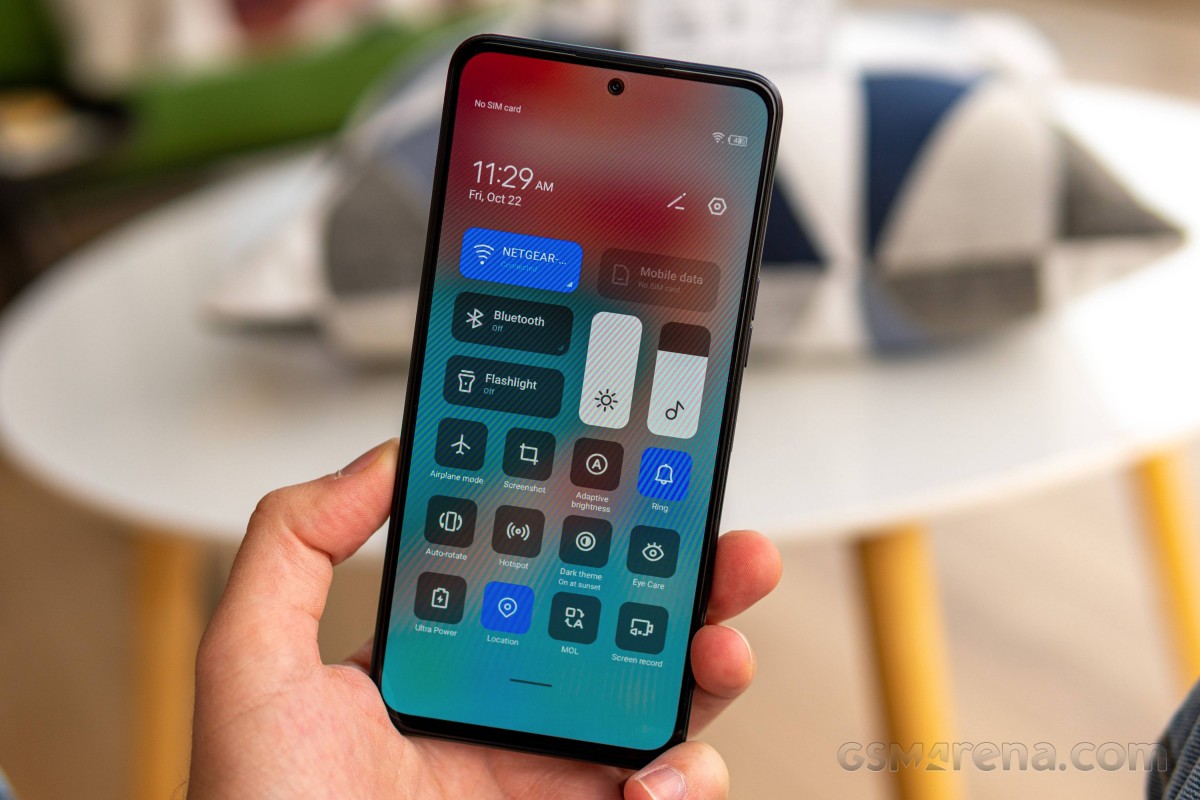 The CPU benchmarks are alright - the processor is quite capable of handling whatever you throw at it.
GeekBench 5 (multi-core)
Higher is better
Realme GT Master
2917
Samsung Galaxy A52s 5G
2801
Poco X3 Pro
2574
Poco X3 GT
2310
Realme 8i
1886
OnePlus Nord CE 5G
1812
Infinix Note 11 Pro
1800
Xiaomi Redmi Note 10 Pro
1780
Tecno Camon 18 Premier
1758
Realme 8 Pro
1678
TECNO Camon 16 Premier
1672
Tecno Phantom X
1670
Tecno Camon 17 Pro
1668
Infinix Note 10 Pro
1644
Samsung Galaxy A32
1277
GeekBench 5 (single-core)
Higher is better
Realme GT Master
785
Samsung Galaxy A52s 5G
771
Poco X3 Pro
735
Poco X3 GT
693
OnePlus Nord CE 5G
641
Xiaomi Redmi Note 10 Pro
569
Realme 8 Pro
566
Realme 8i
539
TECNO Camon 16 Premier
532
Infinix Note 11 Pro
520
Tecno Camon 18 Premier
514
Tecno Phantom X
512
Tecno Camon 17 Pro
511
Infinix Note 10 Pro
510
Samsung Galaxy A32
361
The offscreen performance of the new GPU is passable, though indeed inferior to the Helio G95's and G90T's (in the previous Tecno Camon phones).
GFX Manhattan ES 3.1 (onscreen)
Higher is better
Poco X3 GT
68
Poco X3 Pro
67
Samsung Galaxy A52s 5G
49
Realme GT Master
46
Realme 8 Pro
31
OnePlus Nord CE 5G
30
Tecno Camon 17 Pro
28
Infinix Note 10 Pro
28
Tecno Phantom X
28
TECNO Camon 16 Premier
26
Realme 8i
22
Tecno Camon 18 Premier
21
Infinix Note 11 Pro
20
Samsung Galaxy A32
13
GFX Car Chase ES 3.1 (onscreen)
Higher is better
Poco X3 Pro
38
Poco X3 GT
38
Samsung Galaxy A52s 5G
28
Realme GT Master
27
Tecno Camon 17 Pro
17
Infinix Note 10 Pro
17
Tecno Phantom X
17
OnePlus Nord CE 5G
17
Realme 8 Pro
16
Xiaomi Redmi Note 10 Pro
16
TECNO Camon 16 Premier
15
Tecno Camon 18 Premier
12
Realme 8i
11
Infinix Note 11 Pro
11
Samsung Galaxy A32
8.1
3DMark Wild Life Vulkan 1.1 (offscreen 1440p)
Higher is better
Poco X3 GT
3991
Poco X3 Pro
3401
Samsung Galaxy A52s 5G
2491
Realme GT Master
2481
Infinix Note 10 Pro
1506
Tecno Phantom X
1501
Tecno Camon 17 Pro
1498
Tecno Camon 18 Premier
1105
OnePlus Nord CE 5G
1103
Realme 8i
1102
Infinix Note 11 Pro
1100
Realme 8 Pro
1051
Samsung Galaxy A32
686
Finally, AnTuTu suggests the performance of the new Camon 18 Premier is in the ballpark of the previous Camon modes.
AnTuTu 8
Higher is better
Poco X3 GT
506800
Poco X3 Pro
453223
Samsung Galaxy A52s 5G
429675
OnePlus Nord CE 5G
318672
Infinix Note 10 Pro
310342
Tecno Camon 17 Pro
309107
Tecno Phantom X
309055
Xiaomi Redmi Note 10 Pro
295442
Tecno Camon 18 Premier
293517
Realme 8i
293507
Infinix Note 11 Pro
290797
Realme 8 Pro
286666
TECNO Camon 16 Premier
283847
Samsung Galaxy A32
174332
AnTuTu 9
Higher is better
Poco X3 GT
578505
Realme GT Master
529263
Samsung Galaxy A52s 5G
506432
OnePlus Nord CE 5G
391770
Infinix Note 10 Pro
365490
Tecno Camon 18 Premier
346389
Infinix Note 11 Pro
343527
Realme 8i
308544
Finally, we ran the two stress tests we always do - CPU Throttle and 3D Mark Wild Life.
The Camon 18 Premier did very well on the CPU Throttle test by keeping nearly 70% of its maximum performance during an hour of 100% CPU usage. Then it scored 99.5% stability on the 3D Mark Stress Test - an excellent result. These numbers mean the phone offers top-notch stability and long-lasting peak performance. It may get warm when using 100% of its resources but never hot. And that's why it gets an excellent mark for sustained performance.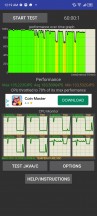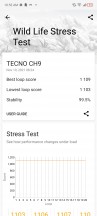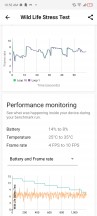 CPU stress test • GPU stress test
It's quite apparent the Tecno Camon 18 Premier is far from a powerhouse; it's not even close to the best in the mid-range. It's not a slouch, though, and we can confirm this after spending a week with it. We've played plenty of games with good 3D graphics and a smooth frame rate stutter-free. The OS ran great at 120fps, multi-tasking is good, and demanding office apps. Sure, we cannot have the best gaming experience, but everything else was just fine.