6.9-inch, 90Hz, LCD display
The display is one of the key selling points of the Tecno Camon 16 Premier. And rightfully so as it looks mightily impressive in this price range with its 90Hz refresh rate. The exact same is also true for the panel on the Infinix Zero 8. However, that one ended-up disappointing us in a few ways. So are the two phones using the same panel?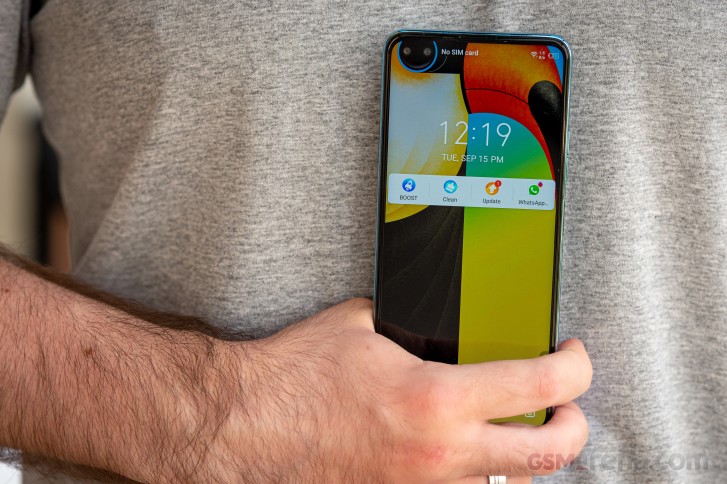 Given all of the similarities thus far, an affirmative answer would be a no-brainer. However, the first shadow of doubt was cast by the fact that the Camon 16 Premier markets its display diagonal as 6.9-inches, while the Infinix Zero 8 insists on using the exact 6.85-inch number. That could very well be attributed to rounding. However, the slight difference in overall body size of the two is worth bringing up once again.
After looking at the performance of the two panels, we are now fairly convinced that the Camon 16 Premier uses a slightly different part. It might be the exact same size, but just from a different vendor. Either way, performance is notably different in a few important ways.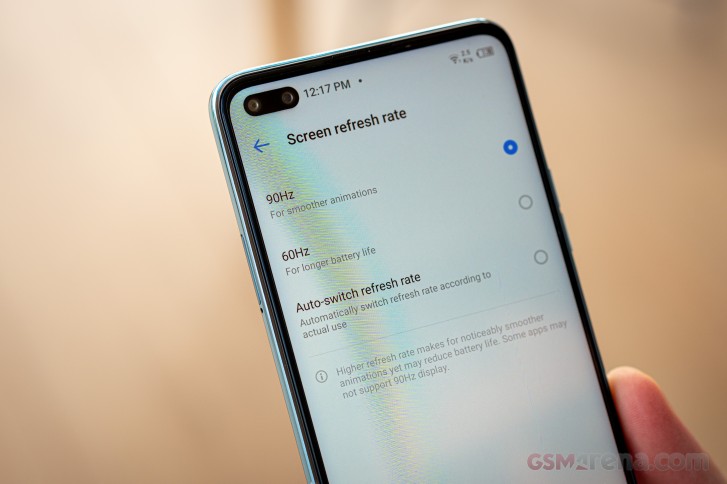 Let's start with that eye-catching 90Hz refresh rate. Generally, the jump to 90Hz refresh rate makes a noticeable difference in smoothness, both for gaming and daily use. However, the current state of high refresh rate tech from both a hardware quality and software execution perspective is not that simple and clear-cut.
One of the major complaints we had with the Infinix Zero 8 and its display is the sluggish pixel response time, which leads to a lot of fringing, ghosting and text-smearing, while scrolling. This is definitely present on the Camon 16 Premier, as well, but a lot less pronounced.
Unfortunately, short of rigging-up a chase camera, there is no feasible way for us to compare the two quantifiably. Still, just by using them side by side, it instantly became clear that the Camon 16 Premier maintains a noticeably better clarity at both 90Hz and 60Hz.
However, unfortunately, the Camon 16 Premier display falls behind the one inside the Infinix Zero 8 in most other regards. Ones, which are better quantifiable like maximum brightness.
Display test
100% brightness
Black,cd/m2
White,cd/m2
Contrast ratio
Xiaomi Redmi Note 8 Pro (Max Auto)
0.486
640
1317:1
Xiaomi Redmi Note 8 (Max Auto)
0.475
631
1328:1
Motorola Moto G8 Plus (Max Auto)
0.395
581
1471:1
Xiaomi Redmi Note 9S (Max Auto)
0.42
575
1369:1
Huawei P40 Lite (Max Auto)
0.501
515
1028:1
Samsung Galaxy A21s (Max Auto)
0.384
491
1279:1
Motorola Moto G8 Plus
0.317
477
1505:1
Xiaomi Redmi Note 8
0.311
473
1521:1
Xiaomi Redmi Note 9 (Max Auto)
0
466
∞
Huawei P40 Lite
0.425
461
1085:1
Xiaomi Redmi Note 8 Pro
0.347
460
1326:1
Realme 6
0.343
451
1315:1
Infinix Zero 8
0.206
450
2184:1
Xiaomi Redmi 9 (Max Auto)
0.253
426
1684:1
Xiaomi Redmi Note 9S
0.303
421
1389:1
Samsung Galaxy A21s
0.317
408
1287:1
Tecno Camon 16 Premier
0.211
400
1896:1
Xiaomi Redmi Note 9
0.298
370
1242:1
Xiaomi Redmi 9
0.202
328
1624:1
Both phones have similar idiosyncrasies with their brightness levels. Notably, while in some apps, they refuse to push the panels to their absolute maximum for some reason. Even after working around that issue, though, the absolute maximum brightness, we measured on the Camon 16 Premier was 400 nits. A number that is not particularly impressive in itself, but also one that is a good 50 nits lower than what the Infinix Zero 8 managed.
The Camon 16 Premier is hard to properly see outdoors. Honestly, we struggled while doing our usual round for colecting camera test shots.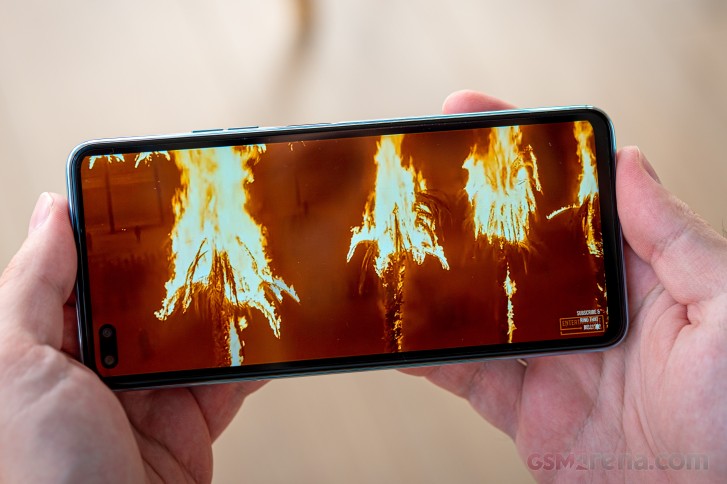 Moving on to colors, just like the Infinix Zero 8, the Camon 16 Premier only has one color mode, with a total lack of control over color reproduction. A bit weird, seeing how even the cheapest budget handsets nowadays try to at least offer some control to the user.
Testing in the only color mode results in sub-par color accuracy, with an average deltaE 2000 of 8.9 and a maximum of 14.7. A simple white point adjustment slider could have gone a long way here as whites and grays have a bluish tint.
We also can't help but note that these deltaE 2000 numbers are even worse than the ones we got on the Infinix Zero 8 - 7.6 and a maximum of 13.3.
HDR support adds yet another extra bit of weirdness to the mix. Yes, you read that right, at least on a software level, the Camon 16 Premier reports that it supports both HDR10 and HLG. Another trait it shares with the Infinix Zero 8. This is also backed-up by the fact that the YouTube app did, in fact, allow us to select HDR options in the quality selector.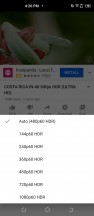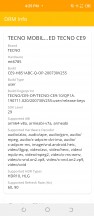 YouTube HDR options • DRM check
In person, this didn't result in a spectacular effect, though. If the phone does indeed have support to interpret HDR data, it can't really do much to display it properly. We saw minimal actual HDR benefits while watching some shadow-heavy HDR clips, we are familiar with. Even if somehow HDR worked and looked better on the Camon 16 Premier, though, another issue is the Widevine L3 certification. That means that none of the major streaming services with available HDR content, like Netflix and Amazon, will even serve that content to the handset.
Automatic screen refresh rate behavior
With the proliferation of high refresh rate displays throughout the mobile realm, even reaching the budget segments, as seen here, we have started to pay more attention to just how phones handle their refresh rate on a software level. Like many others, Infinix included, Tecno decided to include an auto-refresh-rate option, alongside its toggles for 60Hz and 90Hz. Still, in our testing, the auto-refresh-rate mode never put the display in 90Hz. Not even once.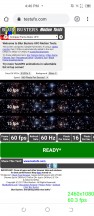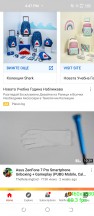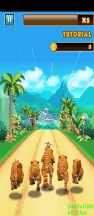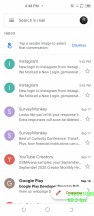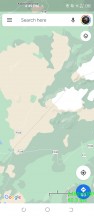 No app managed to push beyond the 60Hz mark in auto mode
The forced 90Hz mode, however, worked just as expected. All system apps and the downloaded ones ran in sync with the high refresh rate. We have no way of verifying which games hit the 90fps, but there certainly was no framerate cap at 60fps like there is in Auto mode.
We have already seen some solid and clever auto-refresh-rate mode implementations throughout the industry. There is a lot to be gained for one, for sure, properly balancing the benefits of smooth motion, when applicable, while conserving energy automatically, when it makes sense, like video playback. Then again, we have also seen some less-than-ideal approaches to the matter from big-name players, as well.
In what is currently a Wild West situation regarding proper high refresh rate use, we will take our wins wherever we can and appreciate that at least the 60Hz and 90Hz fixed modes on the Camon 16 Premier work as expected.
Battery life
The Tecno Camon 16 Premier is equipped with a pretty sizeable 4,500 mAh battery just like the Infinix Zero 8. The scores it managed to achieve in our proprietary battery endurance test are, unsurprisingly, similar too.
It should be noted that the Tecno managed slightly better times across the board. Not by much, but not entirely dismissible as merely margin of error occurrences due to their consistent nature. Perhaps, there is some piece of bloat on the Infinix Zero 8 which is missing on the Camon 16 Premier and just happens to be wasting battery a bit more behind the scenes. In any case, the difference is not that big anyway.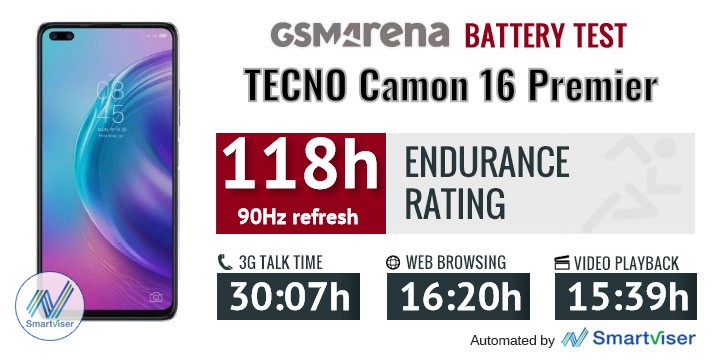 118 hours at the maximum 90Hz refresh rate are a solid achievement. Drop the refresh rate down to a more comfortable 60Hz, and the numbers start looking even more impressive.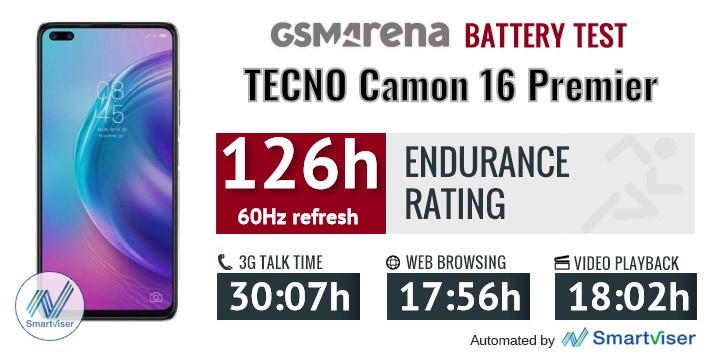 That being said, just like the Infinix Zero 8, the Camon 16 Premier is leaving unused battery life on the table and outright wasting it in its 90Hz mode. That's not a stab at the 90Hz mode, directly, though. It does what it is supposed to do - manually fix the refresh rate at 90Hz regardless of what is currently on screen, like a video player, playing our 24ish fps sample video.
If Auto mode worked as intended, instead of simply behaving as a second 60Hz toggle, we could have theoretically had the best of both worlds here. Especially considering how well the Camon 16 Premier managed to hold its charge while in standby. It is worth noting, though, that its attitude towards notifications while in standby is a bit too aggressive for our taste. The IMs we tried did manage to push a notification through, even if a few minutes late, but many other apps had to wait until we woke the phone, resulting in an avalanche of new notifications. Not ideal, but potentially fixable.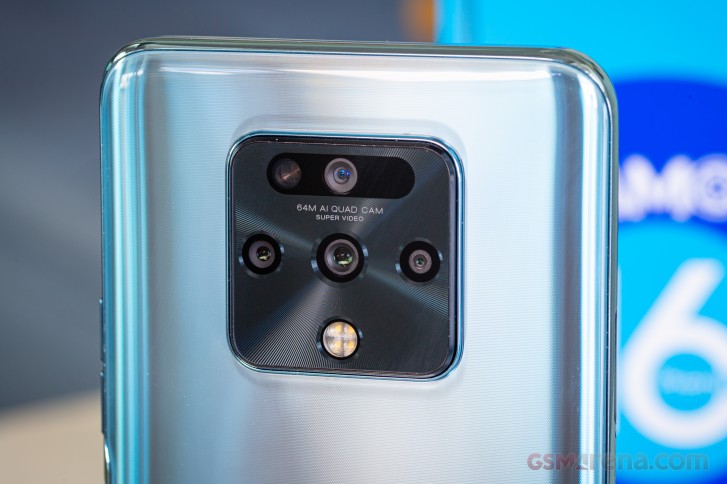 Charging is impressively quick on the Camon 16 Premier. Again, just like it is on its Infinix Zero 8 sibling. We got very similar results for the two, with a zero to 20% charge taming about 18 minutes, with the phone then hitting 50% in about 27 minutes and an impressive 59% at the half-hour mark. Things naturally start slowing down after that, with a full charge taking an hour and twenty-five minutes. That's a slightly different charging curve than what we get on the Infinix Zero 8, though close enough to be within the margin of error. Overall, quite an impressive for a budget phone.
30min charging test (from 0%)
Oppo Find X2 Pro
95%
Huawei P40 Pro
80%
Galaxy S20 Ultra 5G
64%
OnePlus 8 Pro
63%
Tecno Camon 16 Premier
59%
Apple iPhone 11 Pro Max
50%
Sony Xperia 1 II
46%
Galaxy Note20 Ultra 5G
43%
Time to full charge (from 0%)
Oppo Find X2 Pro
0:36h
Huawei P40 Pro
0:50h
Galaxy S20 Ultra 5G
0:58h
Galaxy Note20 Ultra 5G
1:23h
Tecno Camon 16 Premier
1:25h
Sony Xperia 1 II
1:51h
Apple iPhone 11 Pro Max
2:00h
Certain little battery extras included in the software are also notably present on the Camon 16 Premier, just like they are on the Infinix Zero 8. Like the ability to toggle a Battery Full chime, so the phone doesn't have to pointlessly stay pinned at 100% and charging for prolonged periods to the detriment of the battery. Also, to the same end - an automatic battery trickle charge function for overnight charging.
Our battery tests were automated thanks to SmartViser, using its viSer App. The endurance rating above denotes how long a single battery charge will last you if you use the Tecno Camon 16 Premier for an hour each of telephony, web browsing, and video playback daily. We've established this usage pattern so that our battery results are comparable across devices in the most common day-to-day tasks. The battery testing procedure is described in detail in case you're interested in the nitty-gritty. You can check out our complete battery test table, where you can see how all of the smartphones we've tested will compare under your own typical use.
Loudspeaker quality
There is only one speaker on the Tecno Camon 16 Premier. That means you only get mono audio. There is no hybrid setup with the earpiece or anything of the sort. At the risk of repeating ourselves yet again, the Infinix Zero 8 is in the exact same boat. In fact, both have rather similar speakers, quality-wise. That is to say - both are largely unimpressive.
Use the Playback controls to listen to the phone sample recordings (best use headphones). We measure the average loudness of the speakers in LUFS. A lower absolute value means a louder sound. A look at the frequency response chart will tell you how far off the ideal "0db" flat line is the reproduction of the bass, treble, and mid frequencies. You can add more phones to compare how they differ. The scores and ratings are not comparable with our older loudspeaker test. Learn more about how we test here.
To be fair, however, an "average" loudness score is still ok. The frequency response curve on the Camon 16 Premier seems to be similar to the Infinix, as well, with, perhaps a bit better handling of lower frequencies. The phone has both a BesLoudness toggle and one labeled as Dirac sound inside its settings menu. The output recorded above was with both features on. Dirac is a reputable name in the audio industry, so we have to wonder just what exactly is going on behind the scenes here. Especially since there are no actual settings, equalizer or otherwise, to go along with the Dirac title. It's just a simple On-Off toggle. A bit odd.
In contrast, the Infinix Zero 8 has a fairly feature-rich DTS equalizer on-board. That one is arguably a bit more useful since you could tune the speaker to be a bit more pleasant to your ears. Or, alternatively, provide it with something like a treble boost, for the sake of clearer dialog, if you do a lot of movie watching. It's something.
Audio output quality
We've recently discontinued our audio output quality test.
The reason for that is that most phones that arrived for testing were already excellent in this regard and whatever difference there was, it was marginal and probably indistinguishable to anything but our lab equipment.