Teardown of the Asus ROG Phone 6 shows all the cooling optimizations
Asus unveiled the ROG Phone 6 and 6 Pro yesterday. The main differences between them are that the Pro has 18GB of RAM (the vanilla tops out at 16GB) and comes configured with 512GB storage, plus there is a secondary 2" OLED display on the back. The vanilla phone only has an RGB illuminated logo on the back.
That display is the first step in the teardown video by WekiHome. A ribbon cable powers the logo lights, another hooks up the NFC coil. It only gets more interesting from there.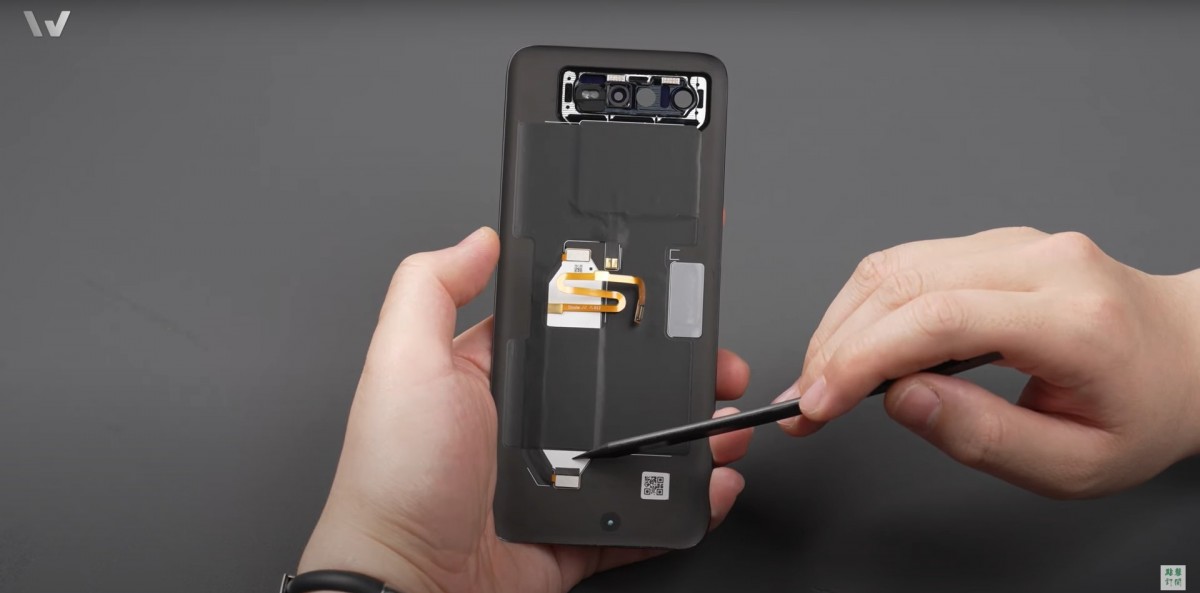 The Asus ROG Phone 6 has RGB lighting for the ROG logo on the back
The ROG Phone 6 has been designed as a gaming phone from the ground up. The 6,000mAh battery is split into two separate cells, which allows the Snapdragon 8+ Gen 1 based motherboard to slot in between them.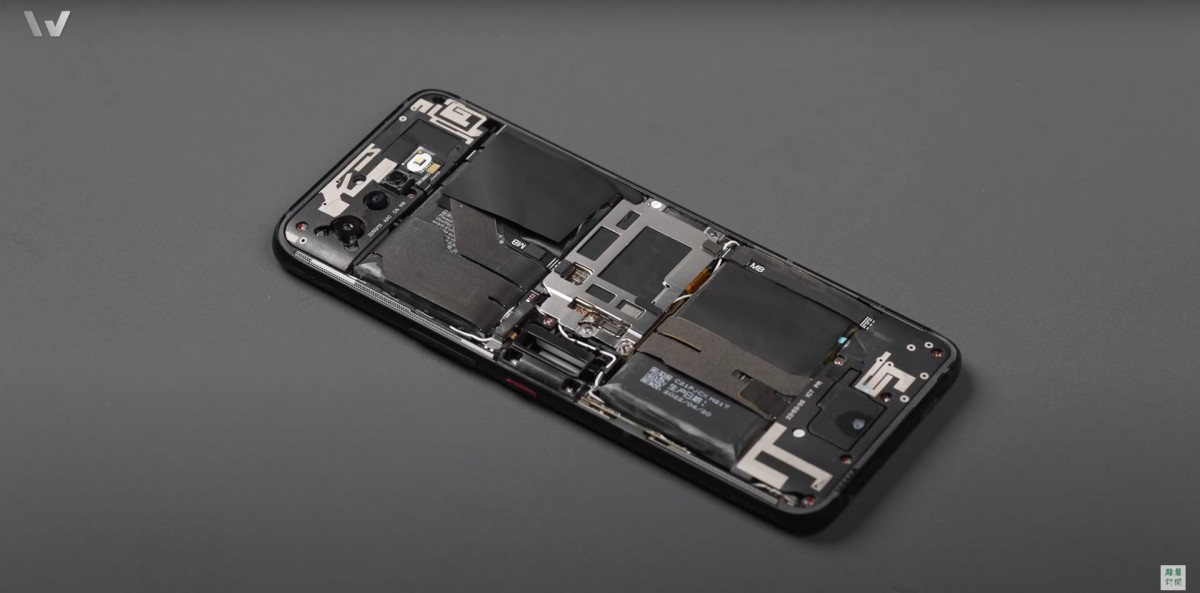 The motherboard is in the middle, so that it can be cooled optimally by the AeroActive Cooler 6 add-on
This puts it in the optimal position to be cooled by the AeroActive Cooler 6, which really helps to keep the chipset running at top speed in X Mode. Check out our review for details on the thermals and the cooling performance of the AeroActive add-on.
The teardown starts just after 4 minutes into the video. Before that are some benchmarks and a demo of the Cooler 6 and the Kunai 3 Gamepad.
Source (in Chinese)
R
I can actually play genshin at stable 36 degrees with aerocooler 6
A
You are working for Apple and you are trying to sell IOS phones ? :)) If not then go and do some research about gaming on Iphones first , before you talk bullshit. I got an Iphone and after 30 mins of intensive gaming it overheats so bad that it...
ADVERTISEMENT