20.7MP camera sensor with ISO 12,800 support
The Sony Xperia Z3's camera uses the same 20.7MP sensor that was introduced back with the Xperia Z1 and is currently in the Xperia Z3 Compact too. It shoots at a maximum resolution of 5248 x 3936 pixels (20.7MP) in manual mode, or 3264 x 2448 (8MP) in Superior Auto.
There is also a LED flash to help you with some low-light photos. Speaking of, the sensor in the new Xperia Z3 series supports ISO 12,800 to let the phone handle even very dark scenes.
The Xperia Z3 also has a hardware shutter key. It's quite tiny and many people would probably find it uncomfortable. The good thing about it is that you can set it up to unlock the phone and start the camera. It can also snap a photo or start capturing video immediately. This might come in handy for those occasions when you just don't want to miss a good shot. The hardware shutter key is especially handy for underwater shooting, as on-screen controls tend to not respond well in those situations.
The camera interface is laid across two panes and is shared with the camcorder - you can snap a photo or shoot a video without changing modes most of the time. Depending on the shooting mode selected, the video shutter key may be replaced by a still/video mode toggle.
The mode selector (button in the bottom right) now offers an additional tab that lets you download more proprietary and third-party shooting modes.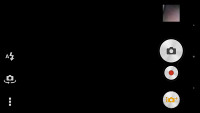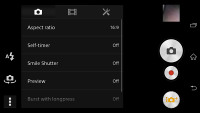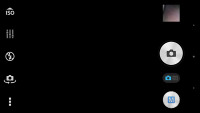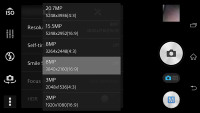 Superior Auto UI • manual mode
In Manual mode you get limited controls: Exposure Compensation, White balance, Metering, Image stabilization and ISO. The maximum selectable ISO is 800 at full resolution, 3,200 at 8MP or less. There's a 12,800 ISO setting as well but that's only available in Superior auto and cannot be manually forced.
The Xperia Z3 comes with two Augmented Reality modes and you can shoot photos and videos in both. The AR Effect can, for example put a T-Rex in a jungle, while AR Fun lets you toss fruits, bombs and other stuff into the scene. Since AR Fun is interactive it works much better on video.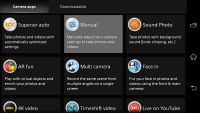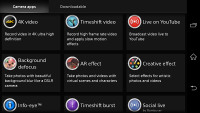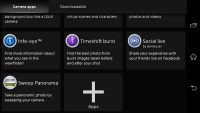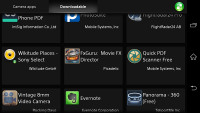 The robust camera interface features downloadable shooting modes
There are two picture in picture modes. Face in puts your mug in the shot and uses face recognition to center the small image right on your face. Multicamera uses other devices - Xperia smartphones or Wi-Fi/NFC-enabled Sony cameras (including the QX models). You can connect up to three devices (two if you use a camera) and record a combined video with all of them.
Sound Photo records a one-second 1080p video with sound, except it uses the uncommon MPO format.
There are two livestreaming options - Social Live (for Facebook) and Live on YouTube.
Timeshift replaces the regular burst mode, capturing 30 shots in just 2 seconds. The handy thing is that the camera saves images from before you even hit the shutter key so you'll never miss the right moment.
Other modes include the Creative effect mode, which lets you browse a range of effects in a scrollable carousel on the right and see them in real time.
Traditionally, with the 20.7MP Sony Xperias we've noticed that Superior Auto mode captures sharper images than Manual mode but this doesn't seem to be the case here. The two modes have a similar amount of per-pixel detail.
Photos have good dynamic range though contrast is on the low side and images have a slight tendency to be overexposed. Color rendering is restrained in its use of the saturation dial (compared to previous models) but the photos had a cool white balance, especially Normal mode shots.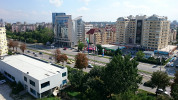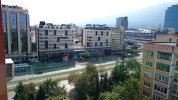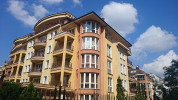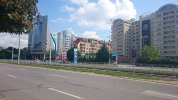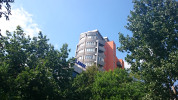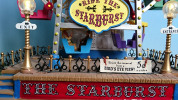 Sony Xperia Z3 Superior Auto mode: 8MP
The 20.7MP Manual mode images preserve more detail than 8MP Superior auto shots but take up twice as much storage, or more. Superior auto shots have slightly less noise (but it's not completely eliminated) and sharpening halos are less visible.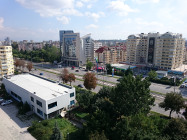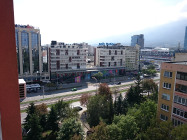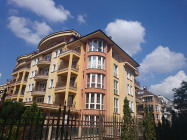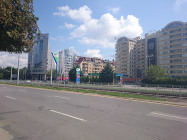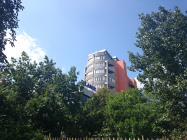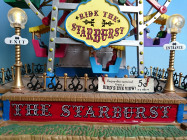 Sony Xperia Z3 Manual mode: 20.7MP
While Superior Auto would occasionally activate the HDR mode, if you really want to force it, you'd have to go to Manual mode. Even then though, it would be limited to 8MP resolution. It also brightens up shadows way too much (making the contrast issue worse) and doesn't do too much for highlights. Also note that detail is less than in the regular 8MP Superior auto shots.
The auto mode is supposed to auto-detect situations where HDR is applicable but in our experience photos turn out differently. That said, having it turn on less frequently may not be that bad as the results are nothing to write home about.
There's Sweep panorama but Sony's is one of the worst implementations on the market. It's picky about sweeping speed and we found it difficult to stop the sweep when we decide. When we managed to, the Xperia Z3 filled in the rest with grey color. Resolution is fairly low - 5MP in total with 1080px vertical resolution when you shoot in landscape mode. Stitching is far from perfect and leaves plenty of squiggly lines and misshapen objects.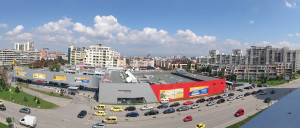 Sony Xperia Z3 panorama: shot in landscape mode
We tested out Sony's claim of improved low-light performance. Superior auto mode hides noise better than Normal mode and in low light there isn't enough detail for 20.7MP resolution anyway. The flash doesn't have a particularly long range but it managed to drop the ISO and light levels slightly. The full resolution Normal mode photos benefit from the flash even less.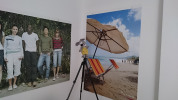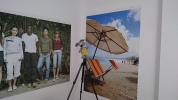 Superior Auto flash OFF • Superior Auto flash ON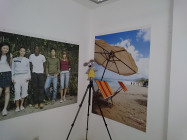 Manual Mode flash OFF • Manual Mode flash ON
And finally, here comes the High ISO mode in which the Xperia Z3 can go up to ISO 12,800. This sort of ISO levels are only accessible in Manual mode and High sensitivity scene. Again, despite the mode's name you don't have control over the ISO setting. Also the resolution drops to 8MP.
Here's a sample shot at ISO 12,800. Naturally, the resulting image is quite soft with high noise, but you can't really expect much better than that. In fact we are surprised the result isn't even worse and we think the super high ISO mode might find its uses.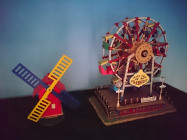 Sony Xperia Z3 in High ISO mode (ISO 12800 sample)
If you want you can do some extra pixel peeping in our dedicated comparison tool below.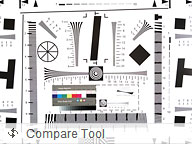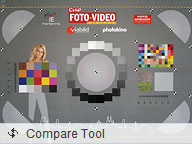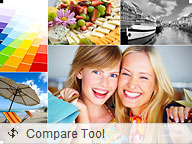 Sony Xperia Z3 (20.7MP) in our photo compare tool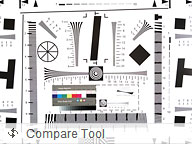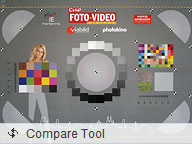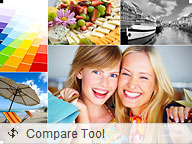 Sony Xperia Z3 (8MP) in our photo compare tool
4K video recording
The Sony Xperia Z3 captures 2160p videos at 30 fps at most. There are the usual lower fps and resolution options like 1080p@60fps and even a slow motion mode at 720p. There's also HDR video, but only in 1080p resolution.
4K (2160p) videos carry a bitrate of 55Mbps and are pretty good at staying close to the 30fps mark, although you will see the occasional stutter. The audio track bitrate is high at 156 Kbps and it sounds good thanks to the noise-cancelling dual microphone setup.
The videos are quite sharp at this resolution, but tend to suffer from the same mediocre contrast, cool white balance and slightly oversaturated colors as still photos.
1080p videos are shot at 17.5Mbps and obviously don't carry the same amount of detail. Still, they are sharp and suffer the same issues as 2160p videos and still photos. We did notice that the field of view shrinks slightly but it's not a major issue. 1080p videos keep the file size low and are easier to share (both because you have to upload less and because not all devices can play 2160p videos).
A middle ground in terms of storage is the 1080p@60fps mode that uses 30Mbps. The payoff is that without losing image quality you get much smoother motion - perfect for capturing fast-paced scenes like sport events.
The Sony Xperia Z3 offers digital image stabilization but do keep in mind that it eats up a significant portion of the field of view.
You can check out these video samples directly off the device: 2160p@30fps (0:08s), 1080p@30fps (0:08s) and 1080p@60fps (0:08s).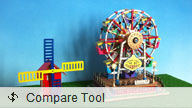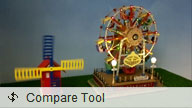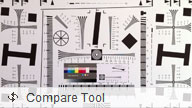 Sony Xperia Z3 (2160p) in our video compare tool