Improved 19MP MOTION EYE camera
Sony has decided to stick to what it knows in the camera department, equipping yet another generation of devices with the familiar IMX400 ExmorRS, a.k.a. Motion Eye camera. 1/2.3", 1.22µm, behind an f/2.0 lens. Its field of view is still quite wide at 25mm (in 35mm equiv).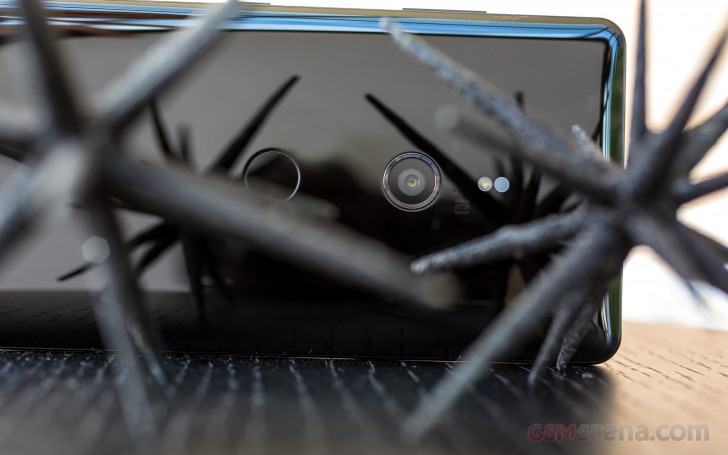 Sure, it's not the dual camera setup from the XZ2 Premium that a lot of fans hoped for, but it is still a very good and above all, tried and tested snapper, as seen on the XZ Premium, XZs, as well as the XZ1 pair and the XZ2 Family. OIS is still a notable omission, but Sony's gyroscopic EIR does have its redeeming qualities, for video at least. What is part of the package, however, is Sony's excellent, stacked RAM chip solution. The module is the same as it has always been, unfortunately, with no increase in capacity. If you are not familiar with this sort of camera stacked memory solution, it allows really quick read-outs of the full 19MP sensor, which prevents the nasty rolling shutter in photos of fast-moving objects. The extra fast memory is also vital for proper HDR video recording at up to 4K.
It also enables the headline feature - 960fps slow-motion video. Thanks to the Spectra 280 ISP, inside the Snapdragon 845 and the RAM chip, the XZ3 can also record 960fps slow-motion video at 1080p resolution - still higher than the competition. Without an increase in the size of the buffer, however, we are still stuck with just 0.09 seconds of slow motion at 1080p. Quite tough to work with.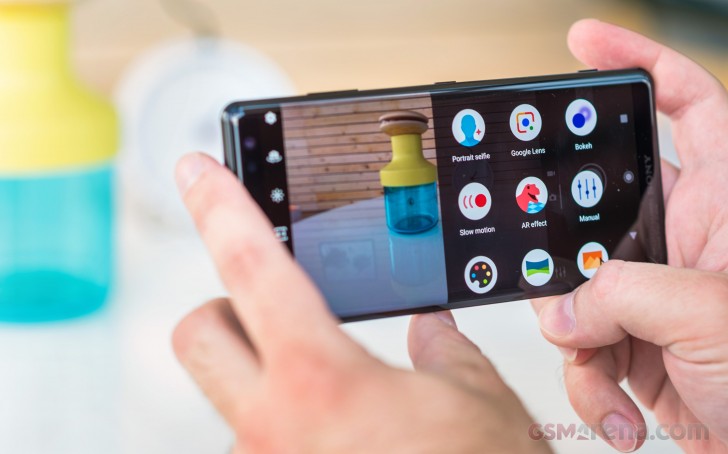 Sony does include some predictive capture algorithms to try and help out, as best it can. Speaking of which, the camera improvements the Xperia XZ3 brings to the table are mostly confined to software. In particular, the proprietary BIONZ processing algorithm now has a new iteration.
BIONZ has been improved in two main areas, this time around. The first is simply better detail under low-light conditions. Comparing the XZ3 samples, we captured to the ones from the XZ2, the low-light noise processing, and handling do seem a bit different.
The other BIONZ improvement is rather descriptively called "Exposure control by Deep Learning." Since AI is involved, the inner working are going to be hard to grasp. However, the explanation and samples were simple enough - Sony found that most people ruin shots that have a cloudy sky in them - that lead to the under-exposure of other objects in the frame. Conversely - shots of greenery, which tend to get over-exposed. So, the new AI simply jumps in, recognizes the particular scenes and applies proper exposure and/or HDR, as needed. As simple as that!
Looking a the re-designed camera UI, simple is clearly what Sony was going for. Switching between photo and video mode is a one-click operation, and all the corresponding modes and settings are well contained within menus, in those modes. The camera app is also modernized with support for Android quick actions, so you can create a shortcut to photo, video or manual mode right on your home screen.
Smart Launch is another AI-infused new feature on the XZ3. It is essentially a complicated gesture detection system, which triggers when you take the phone out of your pocket and hold in horizontally. If the algorithm detects all the steps, it will launch the camera UI.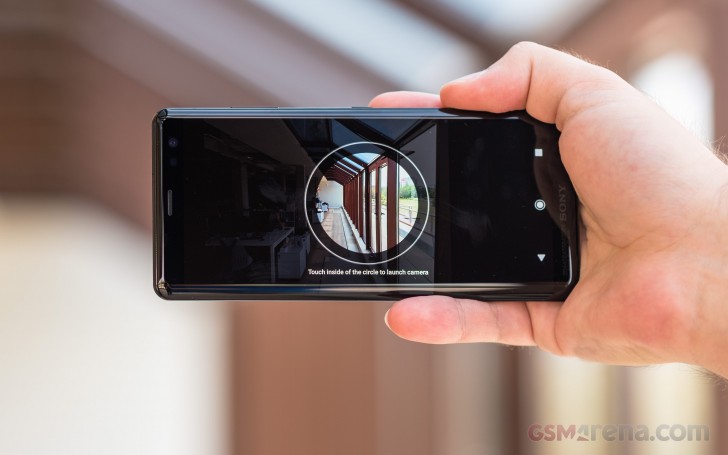 The rule-based detection logic and deep learning that go on behind the scenes to enable this feature are quite impressive. Still, we have to wonder about the actual practicality of the gesture. It's not that quick, plus it requires an extra press on display. All the while, a double press of the power button will also get you in the camera app.
And, while on the topic of gestures, just for the sake of thoroughness, the new Side sense platform is also integrated into the camera app, which we already mentioned in the software section. You can double-tap anywhere on the curved display edge of the XZ3, and the camera shutter will trigger. Well, after a delay of a second or so, obviously put in place to protect against unwanted camera shake from the taps.
Image quality
Staying close to recent Sony trends, the Xperia XZ3 delivers very pleasing photos in good light. Pixel peeping reveals a fair share of noise, but also plenty of fine detail. At normal magnifications, you'd be enjoying the rich colors and nice contrast.
Still, despite the relatively wide dynamic range, you'd need to resort to the HDR toggle in Manual mode, because the Auto's Backlit scene doesn't always handle highlight preservation ideally. Mind you, highlight preservation is all that the HDR on will give you - there's not much shadow recovery to speak of.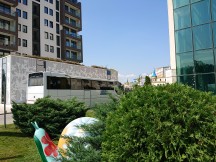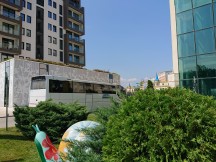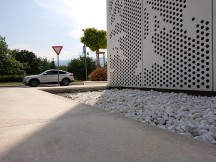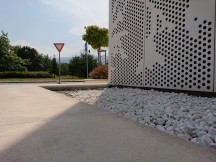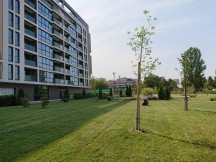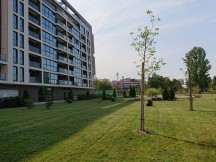 Camera samples, Auto vs. Manual, HDR on: Auto • Manual, HDR on
In low light, the Xperia XZ3 copes equally well. There's plenty of noise, granted, but there's also a lot of detail captured. There's no washing out of colors either; saturation is kept in check.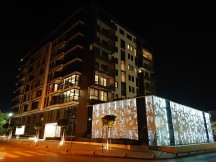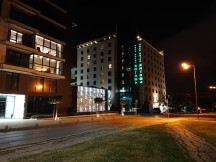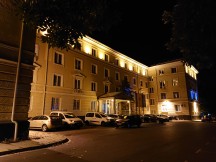 Camera samples, low light, Auto
You'll notice, comparing to the Xperia XZ2 Compact's shots, that the older generation produced less noisy, albeit softer images. We'd say we prefer the new approach.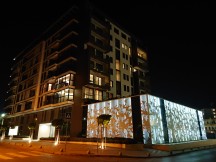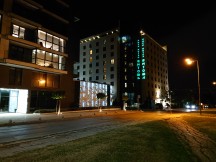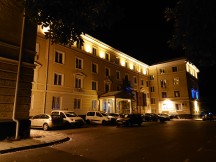 Xperia XZ2 Compact camera samples, low light, Auto
Once you're done examining the real-life samples you can have a look at our Photo compare tool for some studio shots. We've pre-selected the Galaxy S9+ and the Huawei P20 Pro to pit against the Xperia XZ3, but you can, by all means, pick any other set of phones to compare once you're there.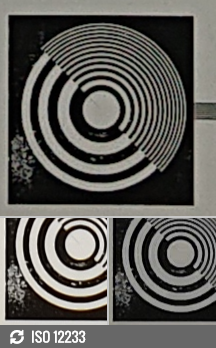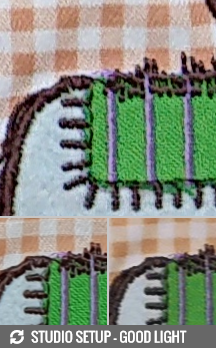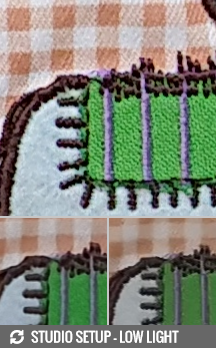 Sony Xperia XZ3 against the Samsung Galaxy S9+ and the Huawei P20 Pro in our Photo compare tool
Sony's had the Bokeh mode since the previous generation, an implementation that works with just the one camera, obviously. It's capped at 8MP, but is not half bad, producing portraits with a similar gritty look to what we'd get out of a Pixel 2. Subject separation is good (though clearly not infallible), and the background blur looks natural.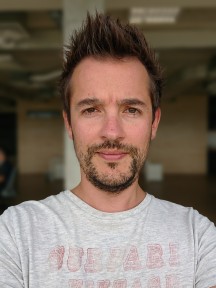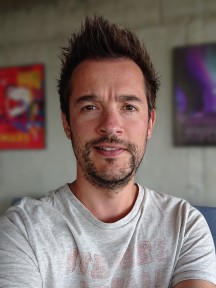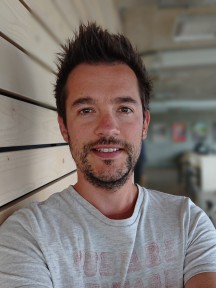 Bokeh mode samples, human (sort of) subject
It works well enough with non-human subjects too. We'll reiterate that your mileage will vary depending on the subject type, distances, and whatnot.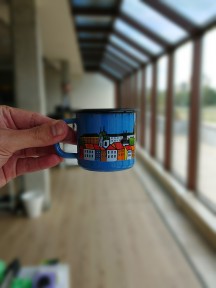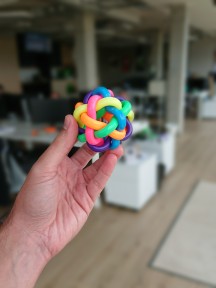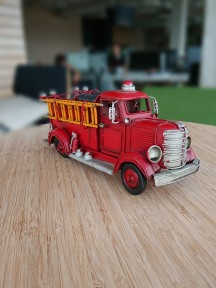 Bokeh mode samples, non-human subjects
13MP selfie snapper
One clear camera upgrade the XZ3 offers over the XZ2 is the selfie camera. The XZ3 offers a 13.2MP autofocus enabled snapper. It's a new and improved module, as well, since it has a brighter aperture of f/1.9, compared to the f/2.0, the XZ2 Premium is rocking.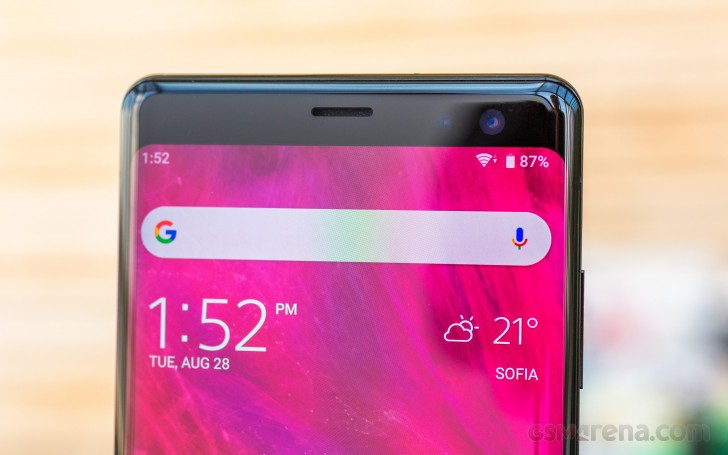 Still, we can't exactly bring ourselves to call the selfie "new", since the Xperia XZ1 already featured a similar camera. It's just that the XZ2 pair downgraded it quite a bit, with a 5MP module. So, we consider this is righting a wrong on Sony's part, more than anything else.
There is also a Portrait selfie mode, with variable strength, which Sony is throwing into the beauty mix, along with the other portrait improvements. Selfies get to benefit from a new beauty system, complete with 5 distinct components: Face slender, Eye enlargement, Skin brightness and Soft skin. The intensity of these can be fine-tuned and adjusted individually, though once again we feel like we're outside the target audience.
Just like on the XZ2 Premium we had over recently, selfies from the XZ3 end up looking great when there's plenty of light - lots of fine detail, nice colors and decent dynamic range. If light levels drop, however, photos quickly turn softer, though still plenty good for social media and fit-to-screen viewing.
The Portrait selfie mode is again capped at 8MP as it is on the main cam, only it isn't quite as proficient when it comes to subject separation.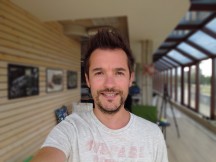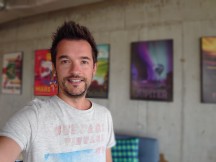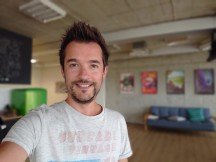 Selfie camera samples, portrait mode
4K and HDR video recording
Just like its XZ2 siblings, the XZ3 has quite a few tricks up its sleeves, when it comes to video recording. Sony's memory-stacked Motion Eye camera module, combined with the Snapdragon 845 and its Spectra ISP, make for a really potent duo.
Sony's approach to HDR is particularly intriguing and deserves some attention. On the surface, the XZ3 appears unassuming enough, rocking an HDR10 certification on its panel, like many other modern flagships. HDR10 is great to have, seeing how it's somewhat of the defacto standard for consuming online HDR content, from the likes of Amazon, Netflix and YouTube.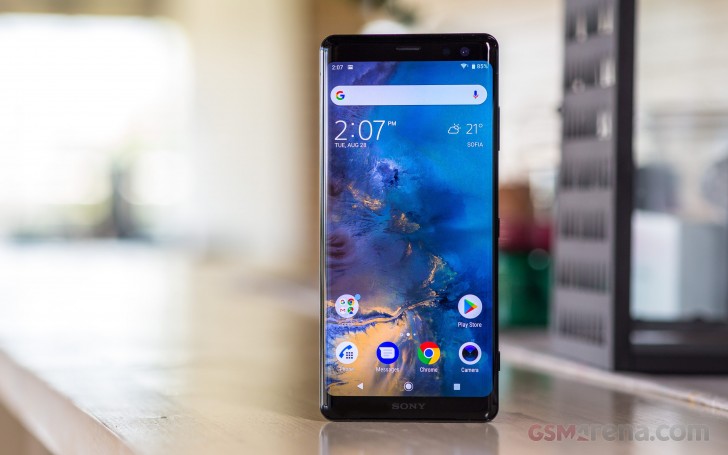 Still, what if besides consuming HDR video you also want to share your own recordings in some convenient way, since passing the XZ3 around at parties is far from ideal. That's a trickier task, and it's where the Hybrid Log Gamma (HLG) standard comes in.
Unlike most competing standards, like HDR10 and Dolby, HLG uses a standard SDR video feed at its core. This makes it backward compatible with older non-HDR devices, so you don't have to worry about washed out colors and a ruined experience on those. It also helps to make HLG a lot more usable for streaming content - an issue HDR10 and Dolby Vision have. The actual high dynamic range part of the video is encoded as an extra logarithmic curve on top of the regular SDR gamma curve. Hence, the "log" and "gamma" parts of the name.
But the real "secret sauce" is in the easy online sharing of these clips. Through a collaboration with YouTube, Sony has enabled the XZ3 (among other devices) to upload the HDR HLG content it captures straight to YouTube in 10-bit HEVC format. YouTube digests that and converts it over to 10-bit VP9, which can then be delivered to a wide range of HDR devices. That helps you share your HDR creations with the world.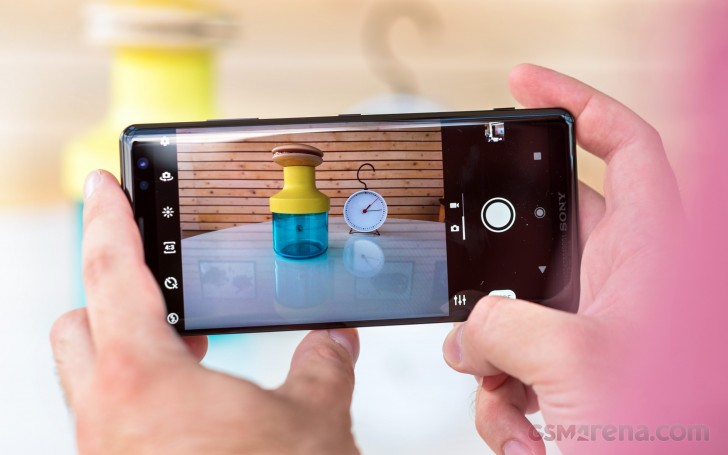 Anyway, the Xperia XZ3 records video at up to 4K/30fps, but there's no 60fps mode in 2160p resolution. 1080p comes in both 30fps and 60fps flavors, plus a 120fps slow-motion mode. There's super slow motion at 960fps, which is either 720p for 0.18s or 1080p for half that duration.
Video is encoded using the h.264 codec, but you do get the option to switch to the more efficient h.265 for 4K capture. HDR footage is in h.265 regardless.
4K/30fps gets a 54Mbps bitrate with the h.264 codec and 34Mbps with h.265, 1080p/60fps is encoded at 30Mbps, while plain regular 1080p/30fps gets 17Mbps. Audio is recorded in stereo at 156kbps in all shooting modes.
In good light, 4K footage out of the Xperia XZ3 is sharp and detailed, and there's little noise - that's to say, the XZ2 Premium's clips are marginally cleaner, but it's some serious hair-splitting. And since we've gone there, the XZ3's 4K videos are that extra bit sharper. Looking at our studio scenes, we dare say the XZ3's videos show some more signs of sharpening, but the real-life footage is still very natural to our eyes. We are liking the balanced color rendition and the wide dynamic range too.
There's hardly any difference between h.264 and h.265 4K videos so at this point you might as well go ahead and save some space by shooting h.265 - compatibility is no longer the big issue it once was. Perhaps only the fact that older computers will find them more taxing to playback might be a consideration to some.
Now, most of the above hold true about 1080p video as well, only we've seen sharper FullHD videos, both in 30 and 60fps. These will do too, but they do look like they weren't a top priority when working out the processing algorithms.
Shooting HDR makes sense in very contrasty scenes, which our usual test setup isn't necessarily. We've shot a sample nonetheless and you can find that towards the end of the playlist below.
Stabilization is available all the way to 4K, but since Sony's SteadyShot-branded algorithms come in two tiers, only the Standard is available at the highest resolution. The more competent (and apparently more processing-intense) gyro-assisted Intelligent Active mode is only available in up to 1080p/30fps.
The lack of intelligence in the Standard mode in 4K doesn't make it unusable. Quite the contrary - it provides a very respectable level of shake reduction and smoothness already. Switching down to 1080p for resolution and up to Intelligent Active for SteadyShot-ness does bring a slight, but noticeable improvement. You certainly don't want to be shooting handheld with the help of SteadyShot - that ends up much too shaky.
Low light recording isn't the XZ3's forte quite the same way as it was on the XZ2 Premium and its dual camera and crazy high ISO. Even so, it's capable of recording watchable videos. The HDR mode does help in these cases, particularly if you have both deep shadows and bright sources of light. Mind you, when it's dark below a certain threshold, the phone will inevitably struggle to focus reliably and will likely hunt for focus.
Sony's super slow motion is as good as before and it's still the only one to come in 1080p. But we're spoiled by the ease of use Samsung's auto trigger mode provides. We hope Sony catches up soon.
The last stop is, of course, our Video compare tool where you can compare the Xperia XZ3's output against other phones we've tested. We've pre-selected the Galaxy S9+ and the Huawei P20 Pro, but a different set of devices is only a few clicks away.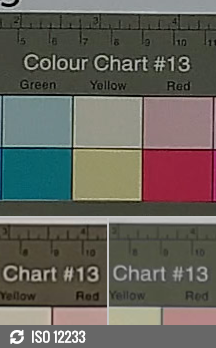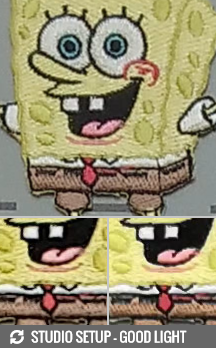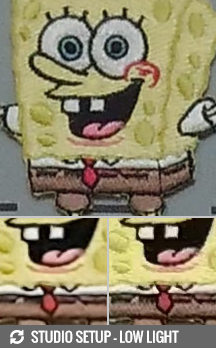 Sony Xperia XZ3 against the Samsung Galaxy S9+ and the Huawei P20 Pro in our Video compare tool